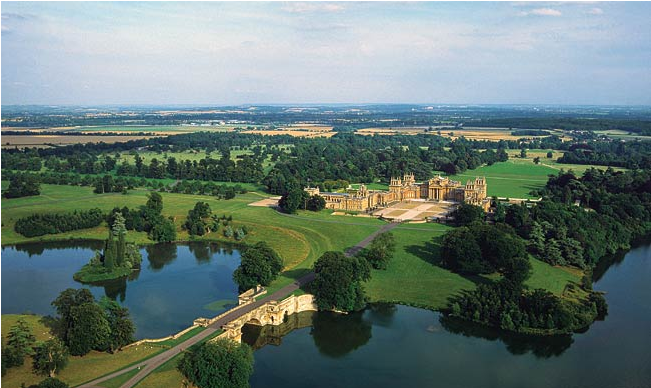 Blenheim Palace
Exquisitely opulent, your fairytale New Year's Eve nuptials in the orangery will be truly precious. Enjoy drinks as you gaze at the stars twinkling in the winter sky through the beautiful glass panelled roof. A private entrance and exclusive terrace overlooking the stunning Italian Garden will make your day at Blenheim Palace one-of-a-kind. Call Paul for more info on 01993 813874 or email [email protected]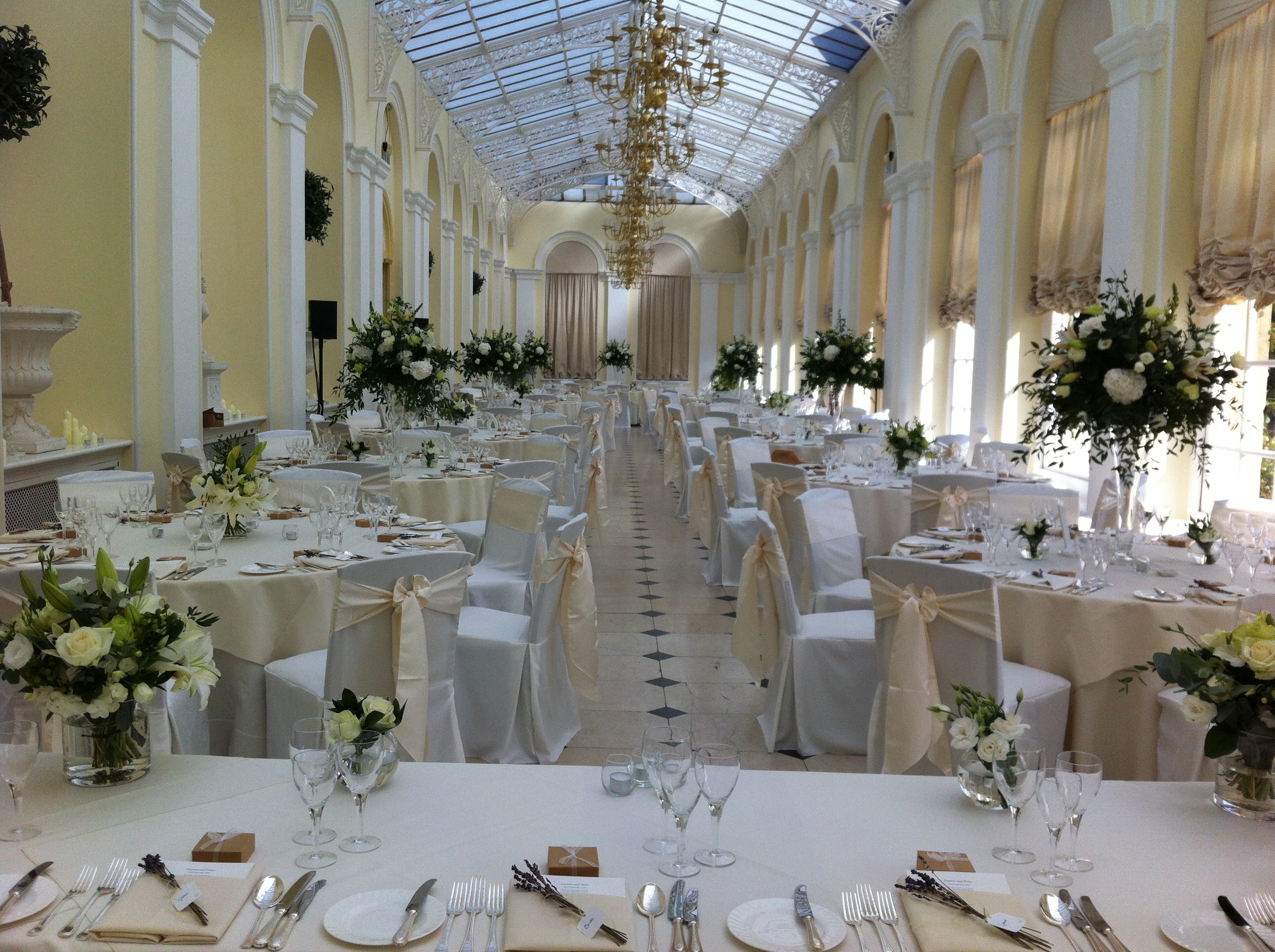 Wyboston Lakes
The more you love a memory, the stronger it is and at Wyboston Lakes there isn't a more memorable date to tie the knot than New Year's Eve! Wyboston Lakes is beautifully located with 3 stunning venues to choose from, fabulous catering options, lakeside settings and a team of passionate people to help bring your dream day to life, creating memories that will last forever.
Hedsor House
Exclusively yours, the charming Hedsor House is a five star property set in its own 100-acre historic park in Buckinghamshire. On London's doorstep and perched high above the Thames, this heavenly retreat will become your home on the most important day of your life. Let your imagination run wild with its elite 'blank canvas' to create your unique nuptials. Ring in the New Year with your nearest and dearest surrounded by classical beauty at this extraordinary wedding venue.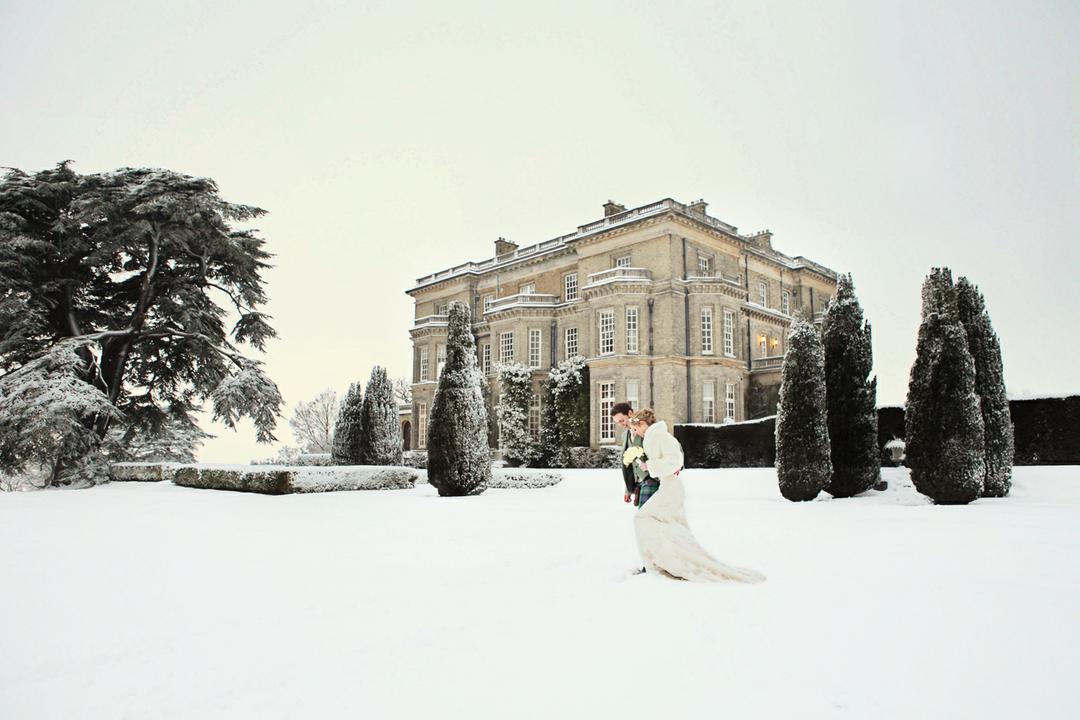 Searcys | The Gherkin
Float on air at Searcys | The Gherkin on the most spectacular night of the year. Your wedding photographs will be unforgettable as fireworks explode in the background with the sparkling lights of the city landscape to compliment them. This iconic wedding venue set in the heart of London, exudes elegance and excitement. Leave the ordinary world behind as you exchange vows in the beautiful glass dome. Professional service and the finest of wines and cuisine will complete the ambience of your New Year's Eve Affair. It will be pure magic.
Tylney Hall
The most romantic country house in Hampshire, Tylney Hall is the epitome of tradition. Its high vaulted ceilings and minstrels' gallery create an old world atmosphere that is as luxurious as it is special. The romantic possibilities are endless for your New Year's Eve celebrations at the stunning Tylney Hall.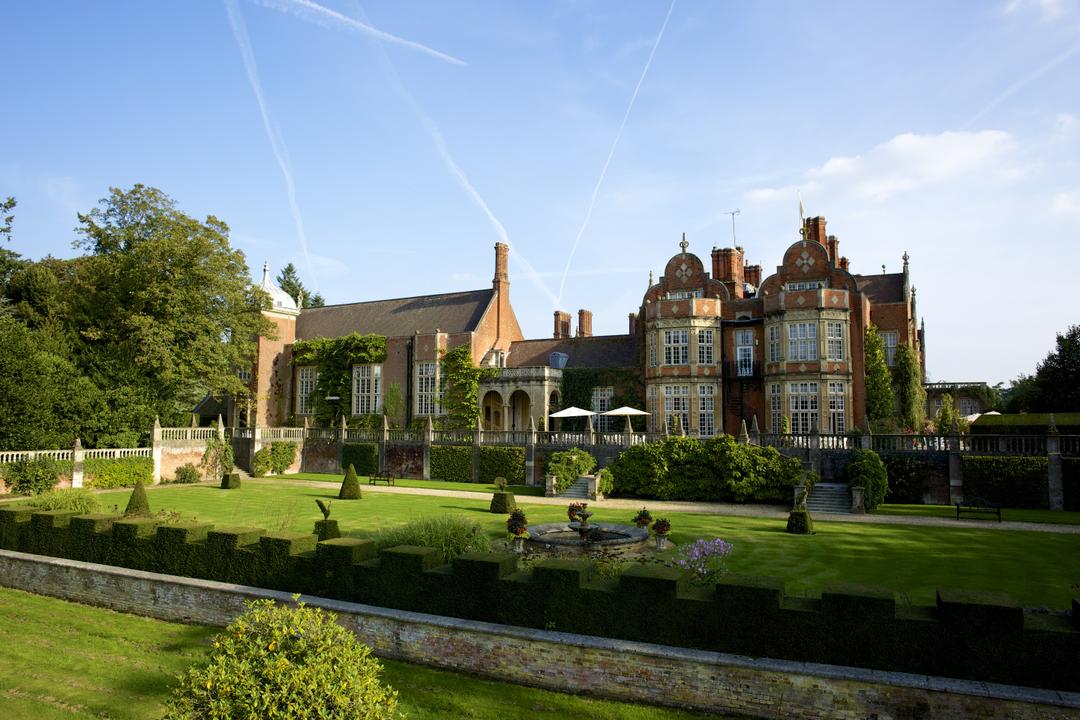 The Italian Villa
The multi award-winning The Italian Villa – recently voted Most Popular Wedding Venue in the World – provides couples with 3 floors of unrivalled elegance to lay on their dream wedding. It features a balcony overlooking the breath-taking Italian Garden to ensure that wedding photos will be truly unforgettable.
The Howard
The Howard offers an intimate, personal and charming venue for your wedding reception in Edinburgh. As one of Scotland's finest 5-star boutique hotels, they specialise in smaller weddings and dining events which exude warmth and sophistication. Your special day will be worry-free and a truly romantic experience.
Dartmouth House
Dartmouth House is a splendid and exclusive wedding venue in Mayfair, London and provides the perfect setting for elegant wedding ceremonies, wedding breakfasts and receptions. Whether you wish to get married at Dartmouth House or in a local church, the splendid interconnecting rooms provide the most elegant of settings for your wedding and an ideal backdrop for your perfect day.
Dartmouth House is a truly unique and beautiful wedding venue in London. Our location – in upmarket Mayfair – provides a fitting backdrop for superior wedding ceremonies and receptions and will ensure that you are centre of attention.