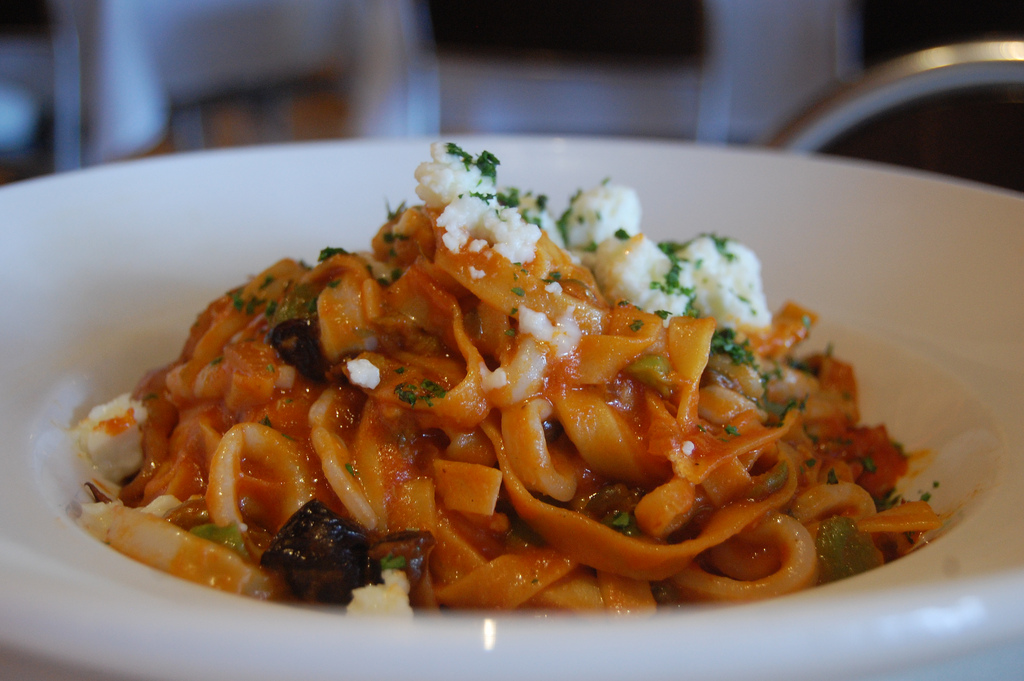 A new life together with your new husband or wife is nearly always an interesting start… Especially if you've never lived with each other before. One aspect that seems to escape most couples is the subject of food. Whether its having very different tastes or even different schedules, food is always one that is hard to agree on!
This month, we're looking at some fun newlywed recipes in attempt to shake things up! One easy dish that is usually a crowd pleaser is Pasta Puttanesca, it's packed full of healthy vegetables too!
Prep time: 5 minutes
Cooking time: 20 minutes
Ingredients:
2 cloves garlic
½ tsp dried chili flakes
8 anchovy fillets
4 tbsp olive oil
800g chopped tomatoes
500g dried pasta
100g black olives
1 tbsp capers
Method:
Warm two thinly sliced garlic cloves, half a tsp of chili and 8 chopped anchovy fillets to a frying pan with 4 tbsp of olive oil. Stir until anchovies begin to disintegrate. Turn up the heat while adding your chopped tomatoes. After this, leave cook for about 20minutes or so. While your anchovies cook, boil your pasta in salted water for 10 minutes (double check the packaging). When the sauce is ready, stir in the black olives and capers, tossed in with lightly drained pasta. Serve and enjoy…!
Image via  stu_spivack