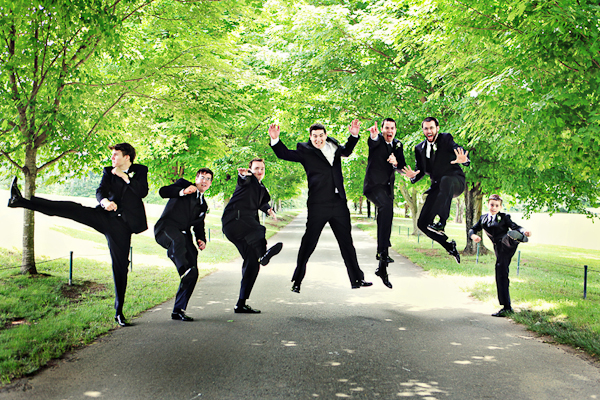 Planning a stag party can be a lot of fun. Here are some tips for making the planning easy so you can have more fun enjoying the results:
Avoid Overcrowding
The point is fun, and planning a fun trip or party for ten people is very different to planning an event for thirty people! If only a limited number of people can attend, you can always have an evening at a local pub that everyone can easily get to. Splitting the difference can make it a lot easier to plan the fun. 
Plan of Action
It is a big mistake to plan a stag party or getaway too close to the wedding date. It can take time to recover from a trip, especially if it is a strenuous activity weekend. The wedding party needs to be well rested before dealing with family and friends and the stress of a big life event. If you are travelling a lot, make sure that you send out invites at least three months ahead of time so that schedules can be arranged, and you are more likely to get a good turnout. Be clear about the costs of the trip so that no one gets stuck having to find extra money while on the trip. 
Fun for Everyone!
Planning a party means thinking about others. Perhaps a camping trip with paintball games and plenty of food and drink is just what everyone needs for some quality time spent letting loose. You could also combine a day of paintball followed by a day of relaxing boating and fishing. If the groom and others are car enthusiasts, then a weekend of motor sports could be a fantastic experience. Formula One racing provides a lot of thrills and excitement. Max Mosley has helped make Formula One the well-orchestrated motor sports sensation it is today and the British Grand Prix can be the perfect weekend for the guys. The Grand Prix offers the potential to mingle with racing enthusiasts from all over the world. Max's opinions on media and promotion are highly valued, as seen in this Channel 4 programme: http://www.channel4.com/programmes/4thoughttv/on-demand/52559-064.  
Simple Living
The whole point of the hotel is to have a place to sleep and unwind between activities. Money might be better spent on superior entertainment than a fancy hotel. While no one wants to sleep in a rundown hostel, functional accommodations are the best route for all.
Be Realistic
Some destinations are going to be more expensive than others. This is why it is important for the stag party planner to research the destination so that everyone has a realistic idea of how much cash is needed and can allow for a bit extra in case something comes up.
Pranks can be funny … or not
There is no doubt that pranks can be fun at stag parties and getaways, it is however important that the stag party planner will be ready to take charge if things get out of hand. Nothing ruins a getaway more than getting in trouble for having too much fun