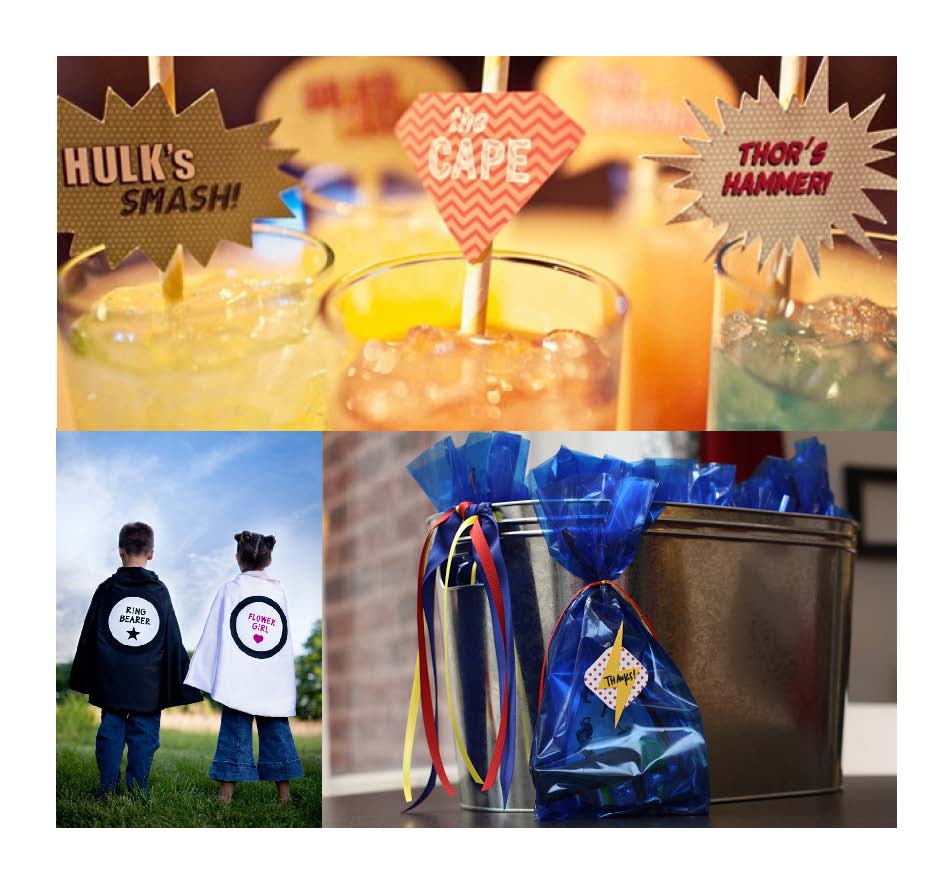 When deciding on a theme, a lot of couples may ask themselves, what reflects us as a couple? Well, that can really be anything. From common interests, to something that has brought you together or even a place that you met. Or… it could even be superheroes!
Your theme doesn't have to be deep and meaningful, it can be something you both enjoy together or an idea a little more abstract. We love the idea of a superheroes wedding as a quirky wedding theme because there is no end to the fun ways you can bring this across in your wedding!
Comic books, pez dispensers, masks, cufflinks, boutonnieres, music, stationery, t-shirts under clothing…. The ideas are endless!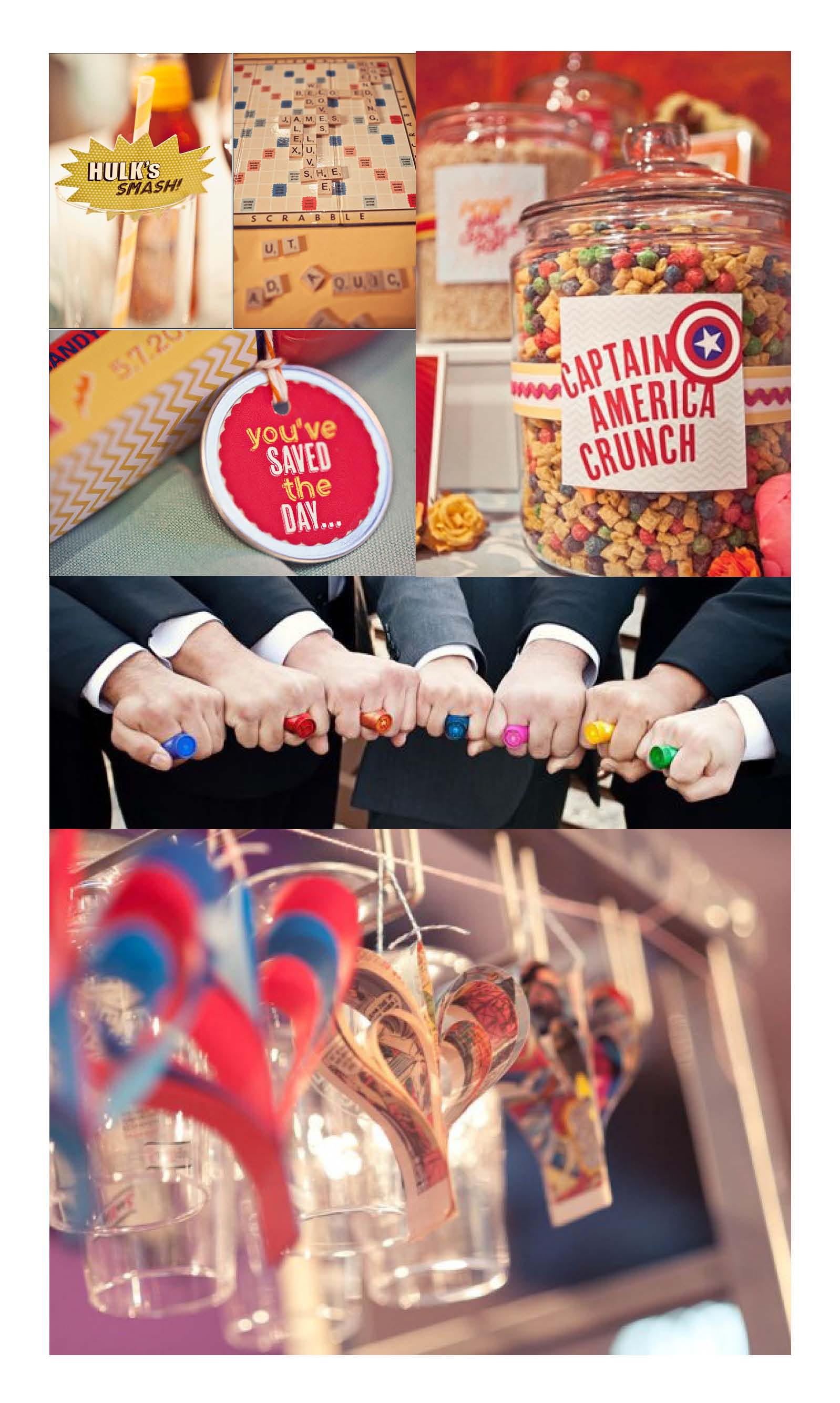 Image credits:
Photo by: Jagger Photo on Bridal Musings viaLover.ly
Photo by: Etsy Shops
Photo by: Jagger Photo on Landlocked Bride viaLover.ly
Photo by: Jagger Photography
Photo by:  Rock n Roll Bride