The polls are closed and the votes are totted. We know the sheer dedication and genuine care that the wedding coordinators in each of our venues give to each wedding couple throughout the planning and execution of the most important day of their lives. In acknowledgement of this, we decided to introduce a new award for 2017, allowing the public to vote on a live poll. With thousands of you taking part, we can now reveal our overall and regional winners.
Huge congratulations to all!
Overall UK Winner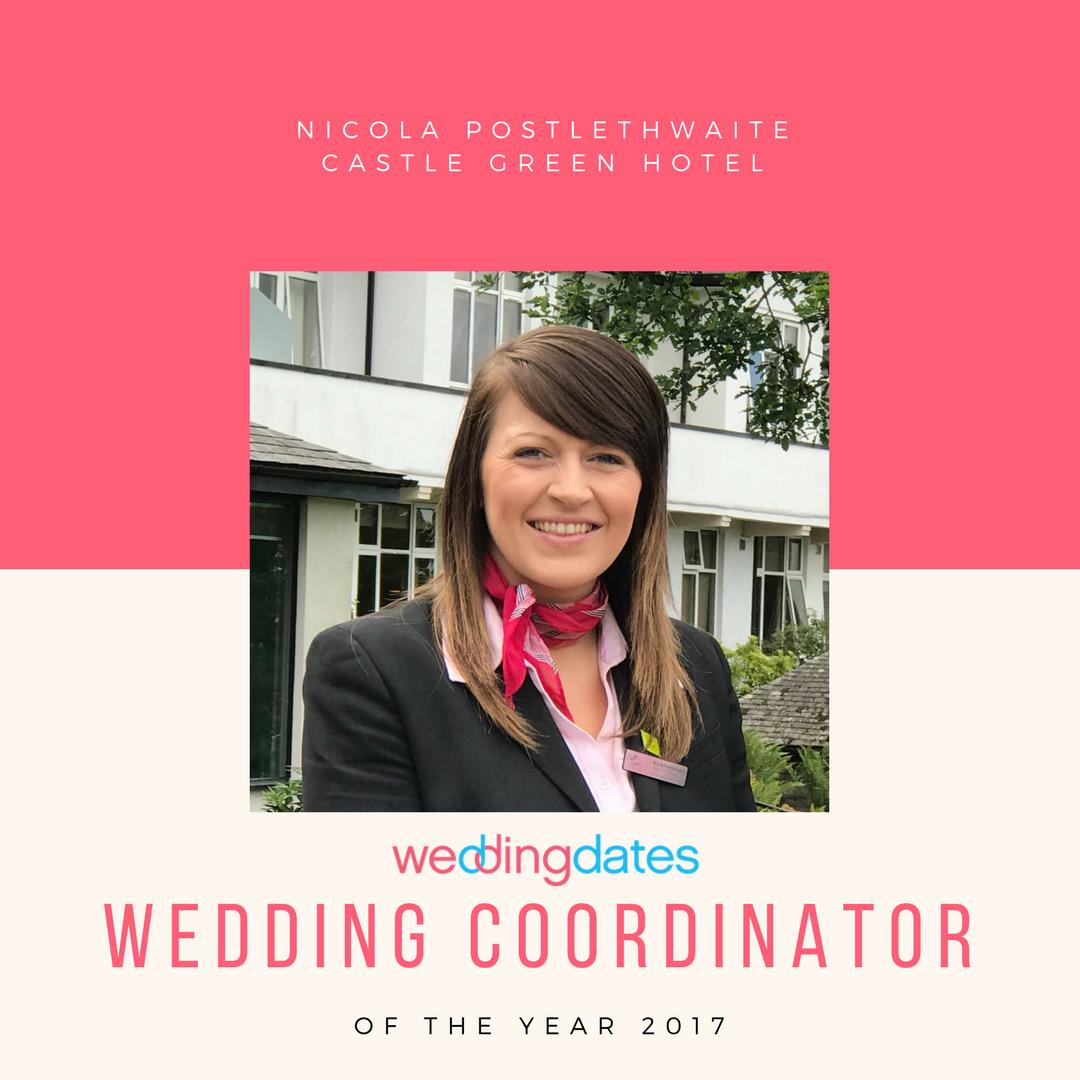 We asked wedding venues to send us a snippet explaining why their Wedding Coordinator should be crowned Wedding Coordinator of the Year 2017. Below is the lovely recommendation submitted by Liz Duncan from Castle Green Hotel about why Nicola deserved to win:
"Nicola joined the Castle Green banqueting team in 2001 aged 15, moving to a full time role on Reception when she finished sixth form. When the opportunity arose for her to provide maternity cover for our Wedding & Events Coordinator, she jumped at the chance, and has since found her 'spiritual home' in the hotel!
The Lake District, as you can imagine, is full of venues making it a very competitive market place. Castle Green is just outside the national park so over the years we've developed our packages to ensure we offer something different to those lakeside properties. One area that we can really excel in is our customer service and experience in organising weddings. I know that can be said of many wedding coordinators, but this is not just a job for Nicola! Many couples mention her warm welcome for show-rounds and her willingness to hear their love story and ideas for their dream day on first meeting. A wedding booking is not just a sales transaction, it's the beginning of a relationship that may last many years. Nicola excels in this area, giving our couples the confidence that we will deliver their dream day.
She's always keen to push the boundaries as to what is physically possible with our operations team to enable our couples to fulfil their dreams. She also has a natural ability to make the couple's biggest day of their lives as stress-free as possible with her attention to detail and her calm outlook in a crisis. She even organised her own wedding at the hotel and has been the go-to person for three further members of staff who have entrusted her with their wedding at Castle Green.
Our brides regularly send her friend requests on Facebook, many within hours of meeting, extending their relationship for years to come, and she can often be seen having a coffee with couples who have returned for their anniversaries. From initial meeting, to happily ever after, Nicola is a friend for life."
Regional Winners