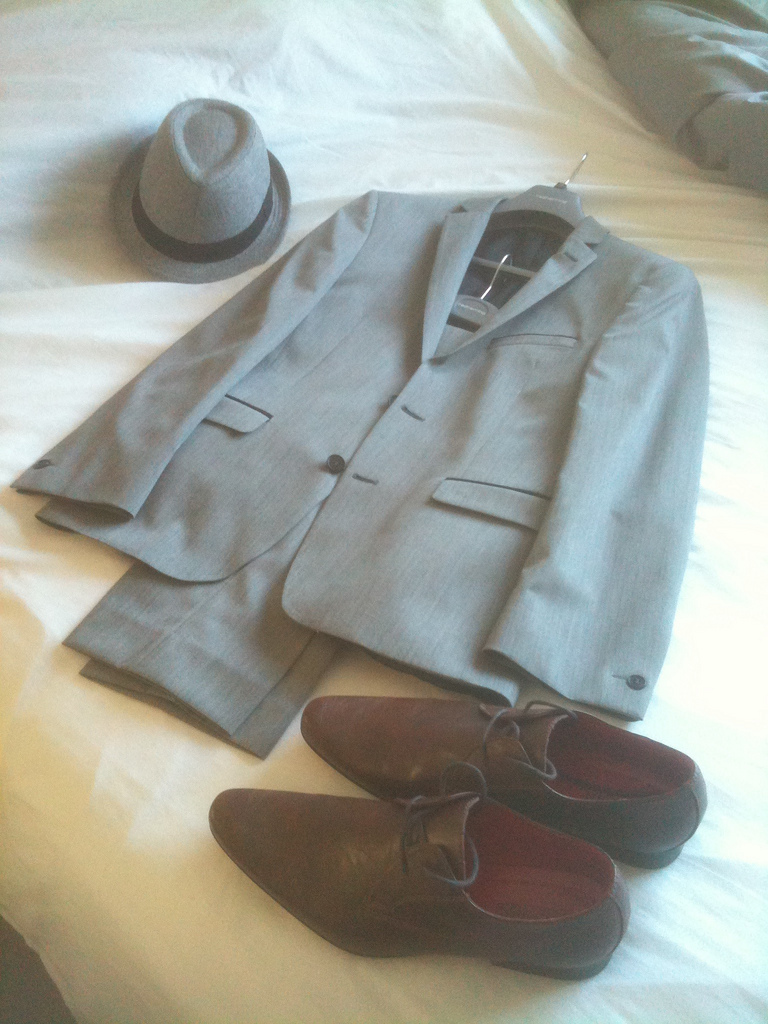 Most men aren't huge fans of making a fashion statement. Not to tar every guy with the same brush, but if you're about to attend a wedding – chances are you're not too thrilled with the idea of dressing up.
You may have that good old fashioned anything and everything occasion suit that gets plucked out for job interviews, but if your last job application was more than 5 years ago, it may be time to reconsider. Here are some simple fashion rules for a man attending a wedding.
Simple Fashion Rules For a Man Attending a Wedding
The Perfect Fit
Try that suit from your closet on. Does it buckle when you button up the jacket? Move around – does it feel tight? Do the sleeves reach your wrists? If it's not right, give it away or throw it out. You probably have gotten all the use out of it that you can.
Accessories
So if you do decide to throw out that old suit, think about your accessories too. A good tie, nice shoes, cufflinks if you need them or even a pocket square can make a difference. Using scruffy and outdated accessories will have the direct opposite effect. In our opinion, nothing lets any good outfit down more than throwing together things that "kind of" go with your look. Go whole hog or nothing at all we say!
Trendy
Back in the early 2000s, Queer Eye For The Straight Guy was bang on trend. Giant collars, 'distressed' jeans and clean-shaven was the way to go. While some of their classic motifs still work, if you're still taking fashion advice from the Fab Five, it's time to move on. Try styles that have a timeless quality to them (think Mad Men – very sexy!) when shopping for your look. As well, consider your own shape when shopping. Slim fit styles are trendy right now but aren't right for everyone. A good shop assistant will be able to give you advice.
Rent
If you can't afford a new suit right now, there are plenty options to rent. Renting may not give you the same effect as having a suit tailored to you, but it is a good cost-effective alternative. Do not settle for borrowing pieces from your dad and brother's suits. This blogger knew someone who did that for their prom night and the person ended up looking like a kid in grown-ups clothes.