There have been many royal weddings and they usually cost a pretty penny! Earlier this month the Sultan of Brunei's son married his bride amidst a sea of gold and outfits fitted with priceless jewels in the world's biggest residential palace! The lavish ceremony was attended by 5,000 guests… and you thought you had a big guest list!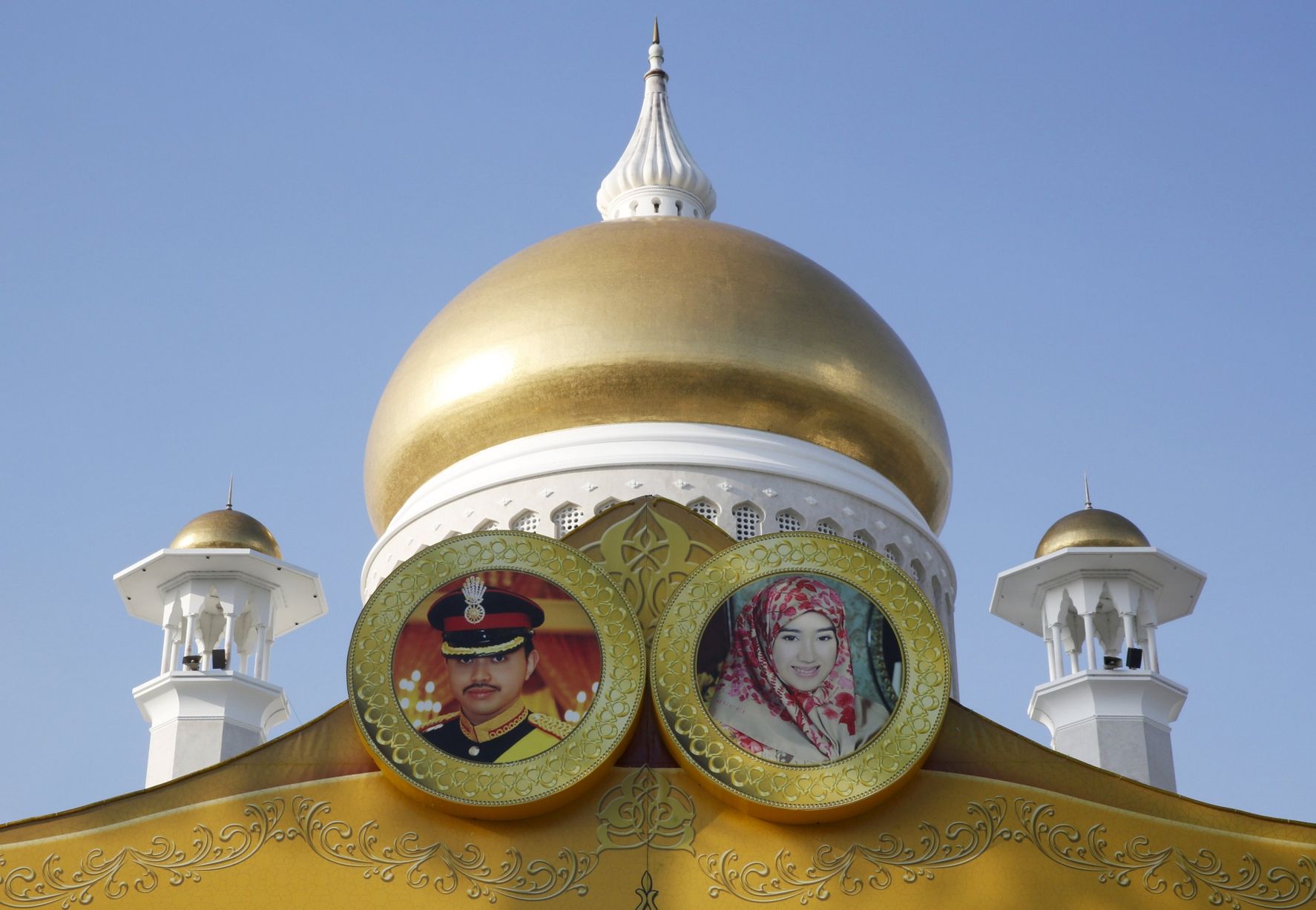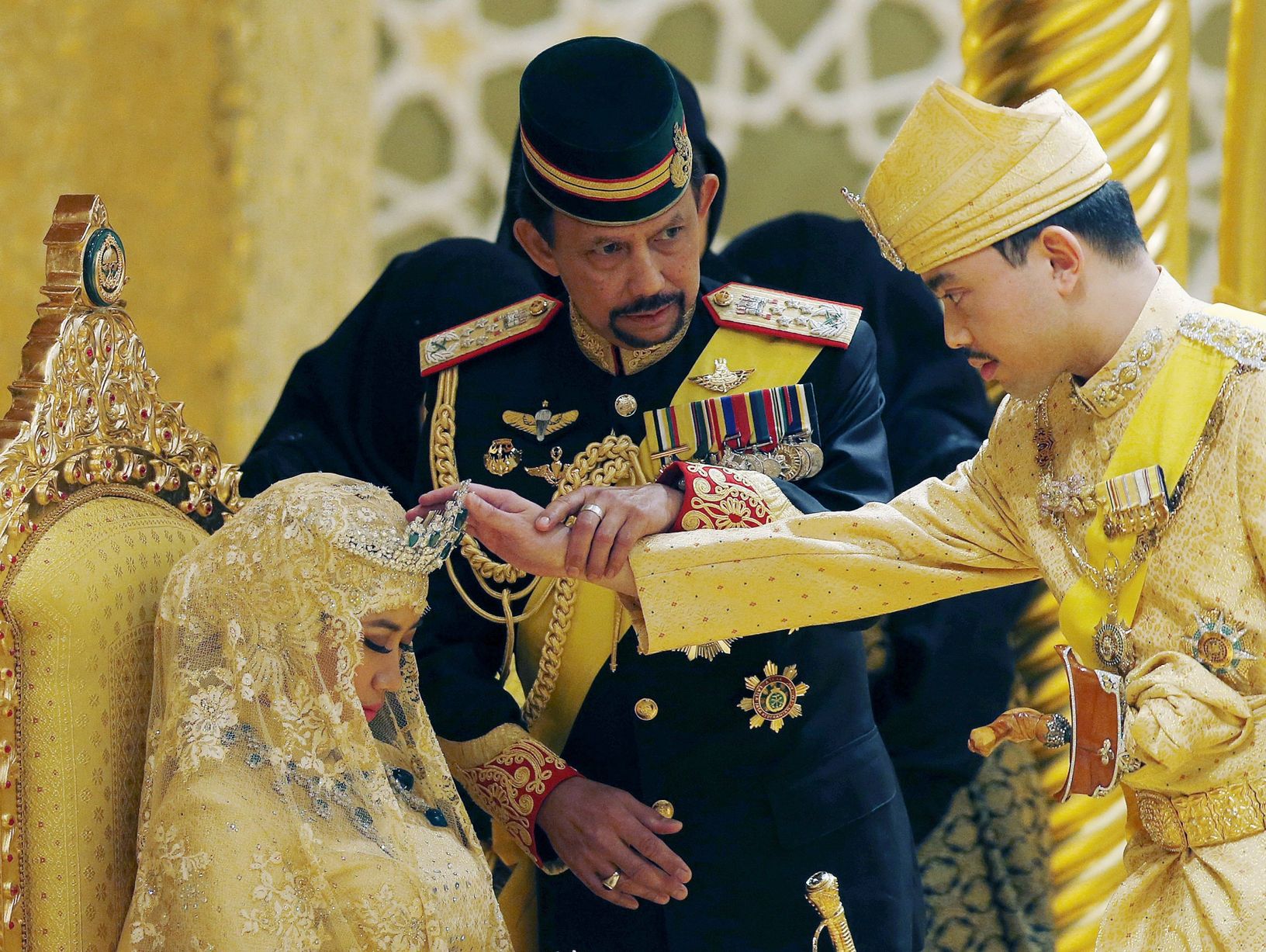 The youngest child of the Sultan of Brunei, Prince Abdul Malik, 31, exchanged vows with his new wife, Dayangku Raabi'atul 'Adawiyyah Pengiran Haji Bolkiah, in the throne room of the monarch's 1,788-room palace. The Sultan of Brunei, who rules as an absolute monarchy of around 400,000 people, is known as one of the richest men in the world.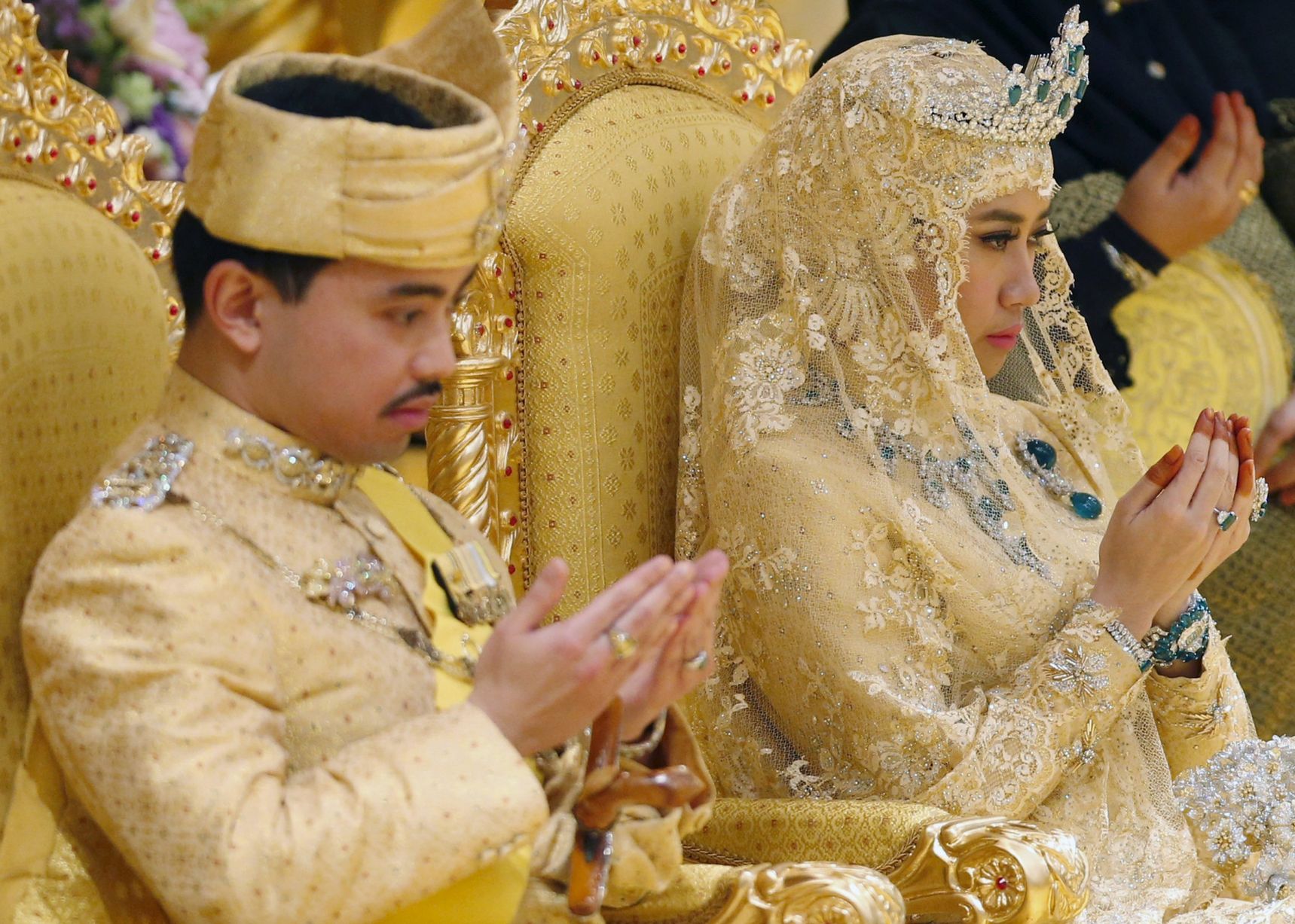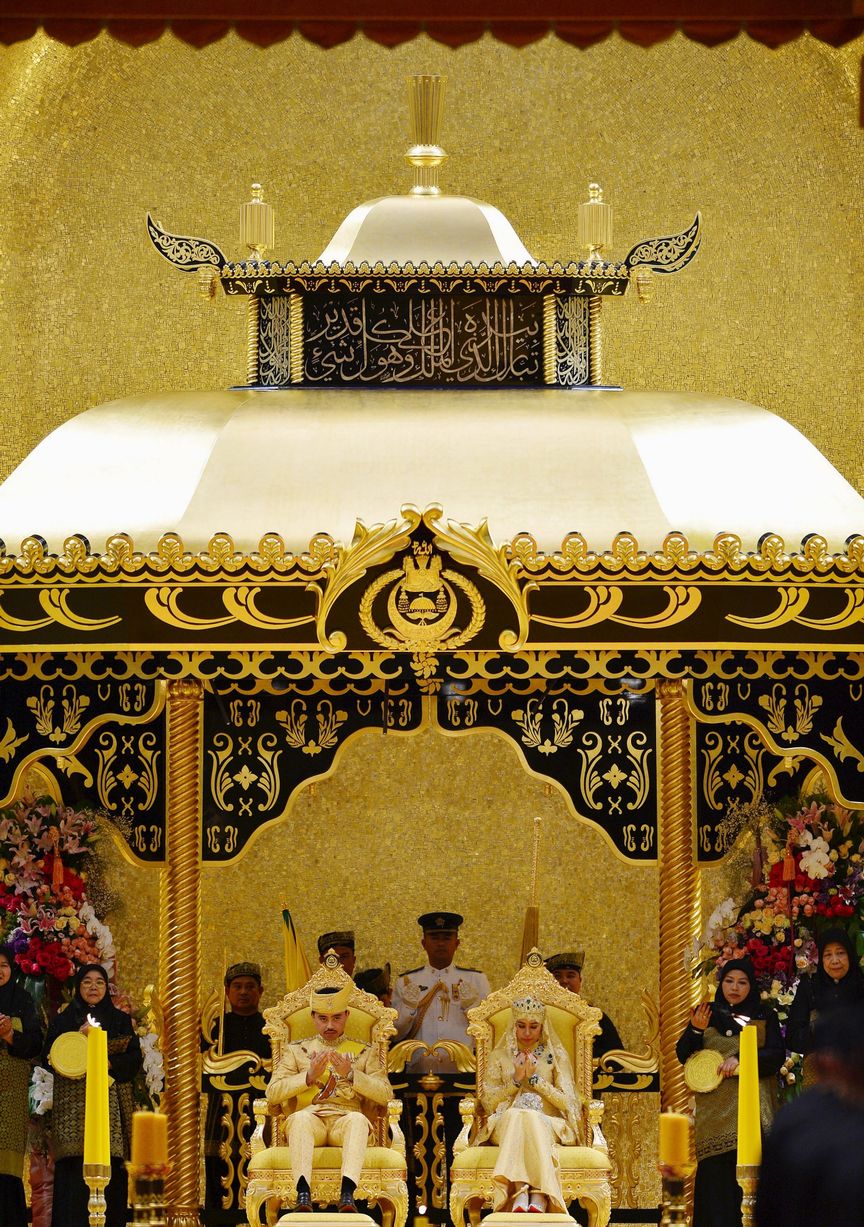 The now-billionaire bride opted for a bouquet of gems rather than flowers and both bride and groom's wedding outfits were covered in diamonds. Even her shoes, a pair of Christian Louboutin heels, had been embellished with diamonds!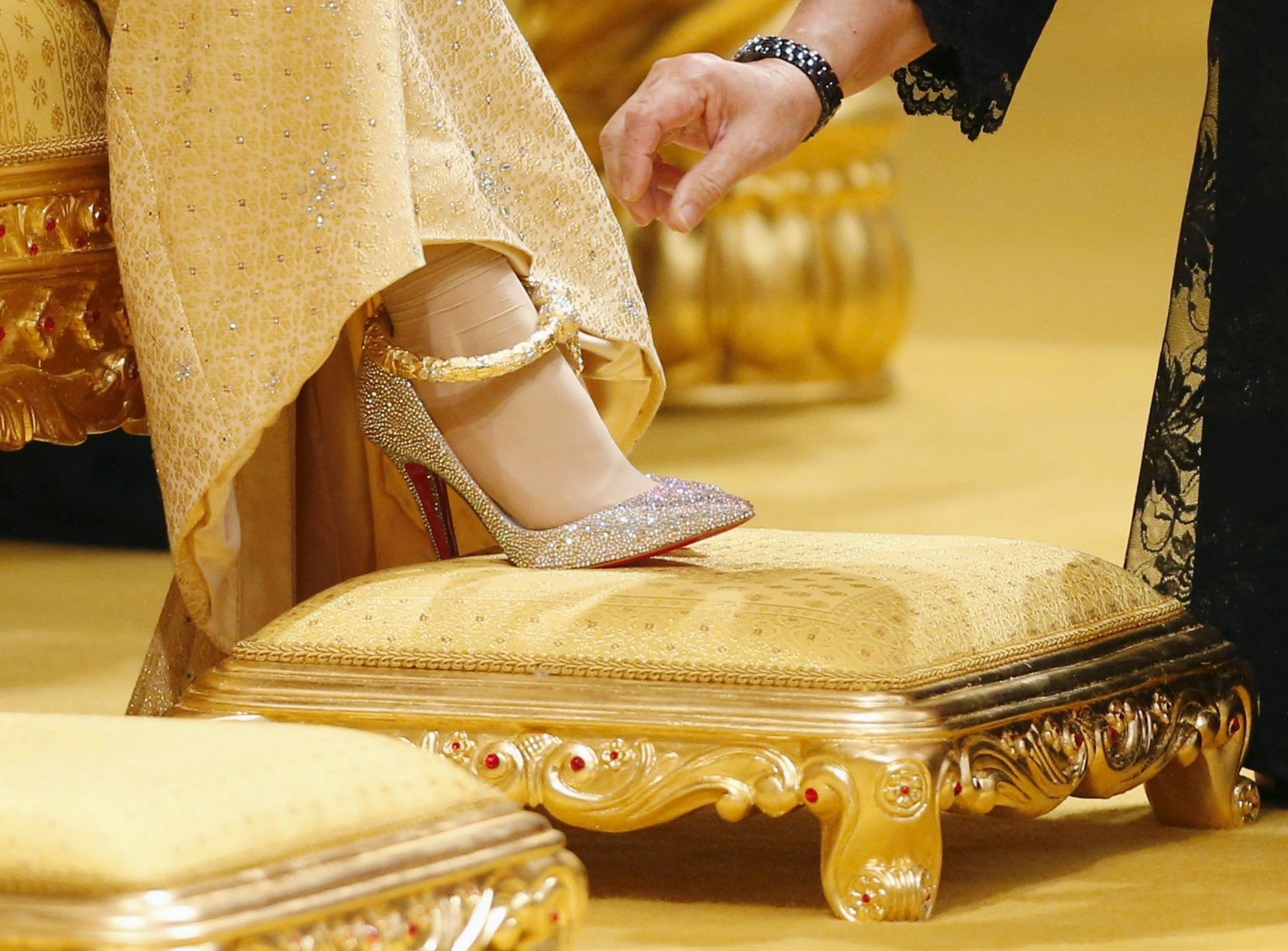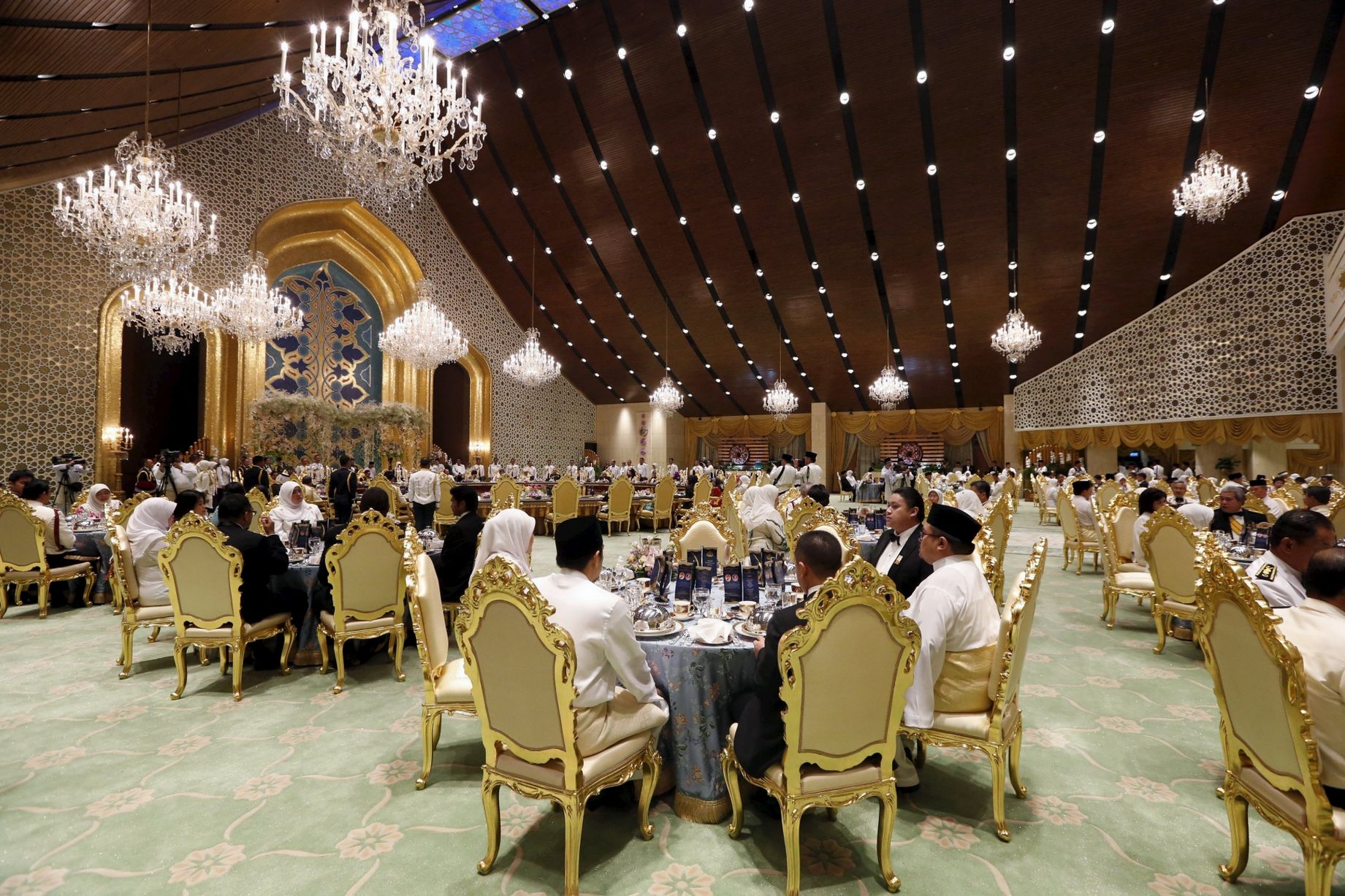 The Sultan has 12 children (five sons and seven daughters) from three marriages. Prince Malik is the Sultan's sixth child with his current wife, whom he wed back in 1965.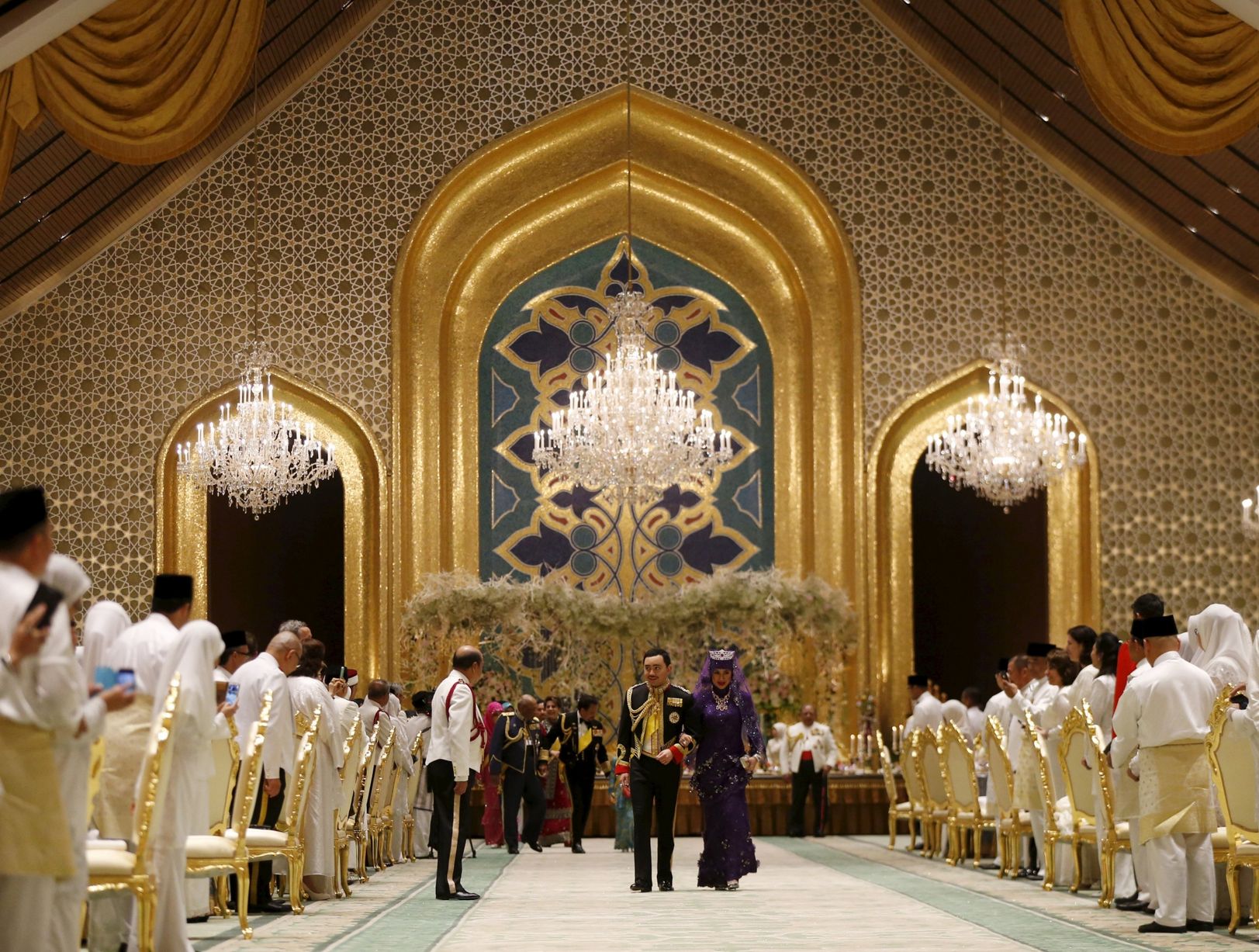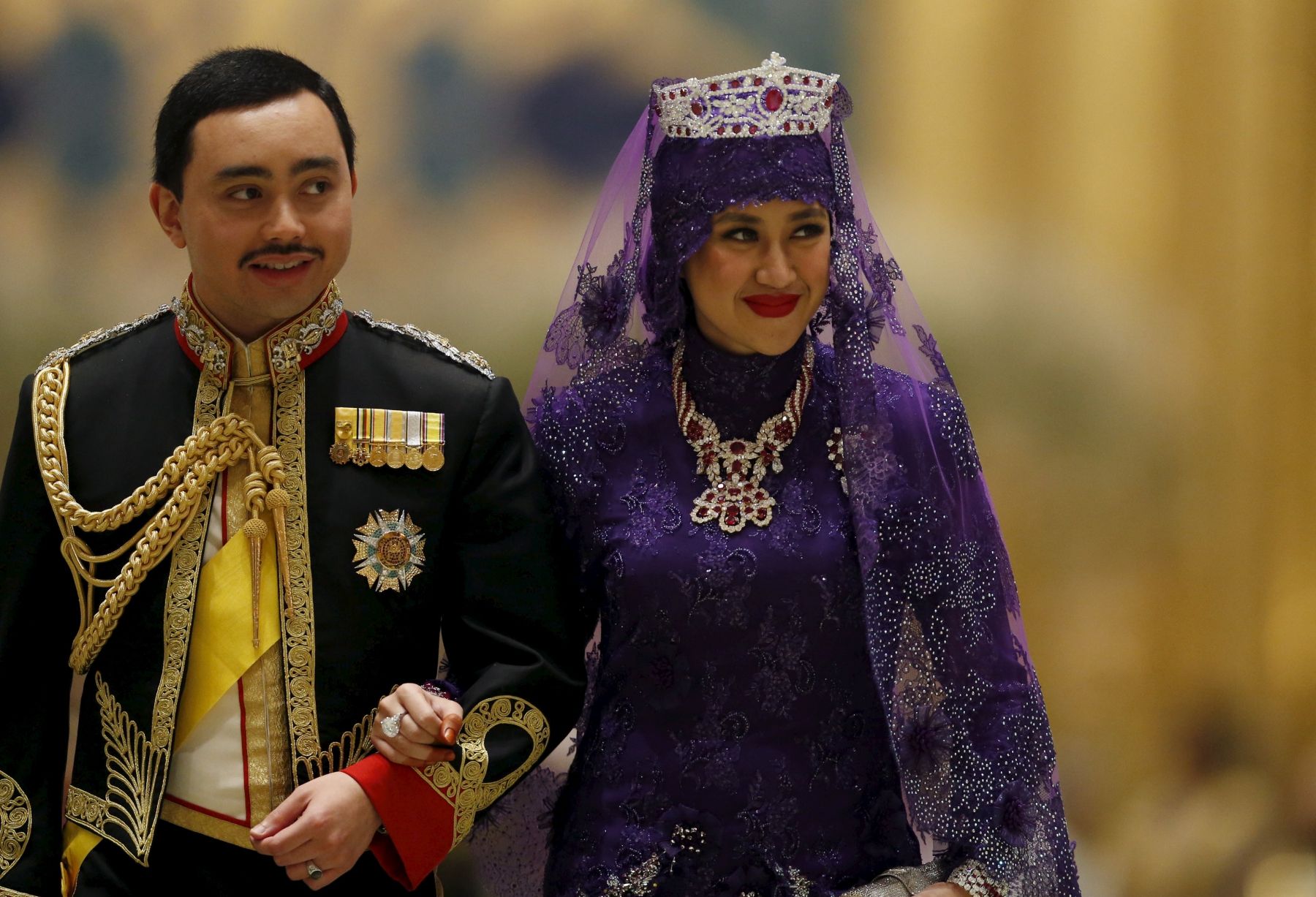 The wedding took place over a period of 11 days, and started on Sunday, 5 April, with the royal marriage proposal ceremony. The celebration ended on the 15th of April, with a ceremony of thanksgiving prayers.