Ever wondered what a top florist's wedding looks like? Well, this beautiful affair is a creative masterpiece! Nicola and Coryn exchanged vows on April 25 at St Marys Church, Old Town and celebrated with family and friends at The Grand Hotel in Eastbourne. Captured by Luke Woodford, this inspiring love story will strike a chord in your heart that will play an ever-lasting melody.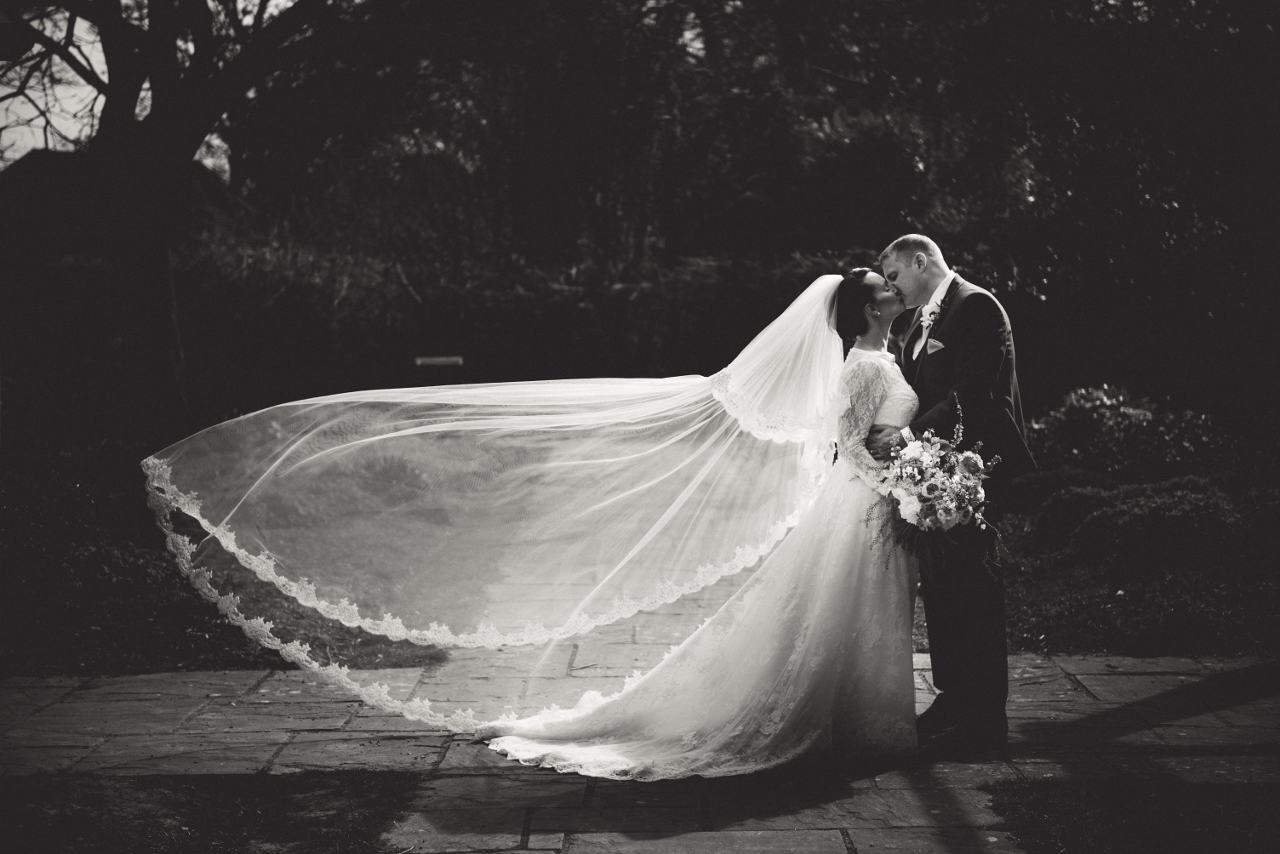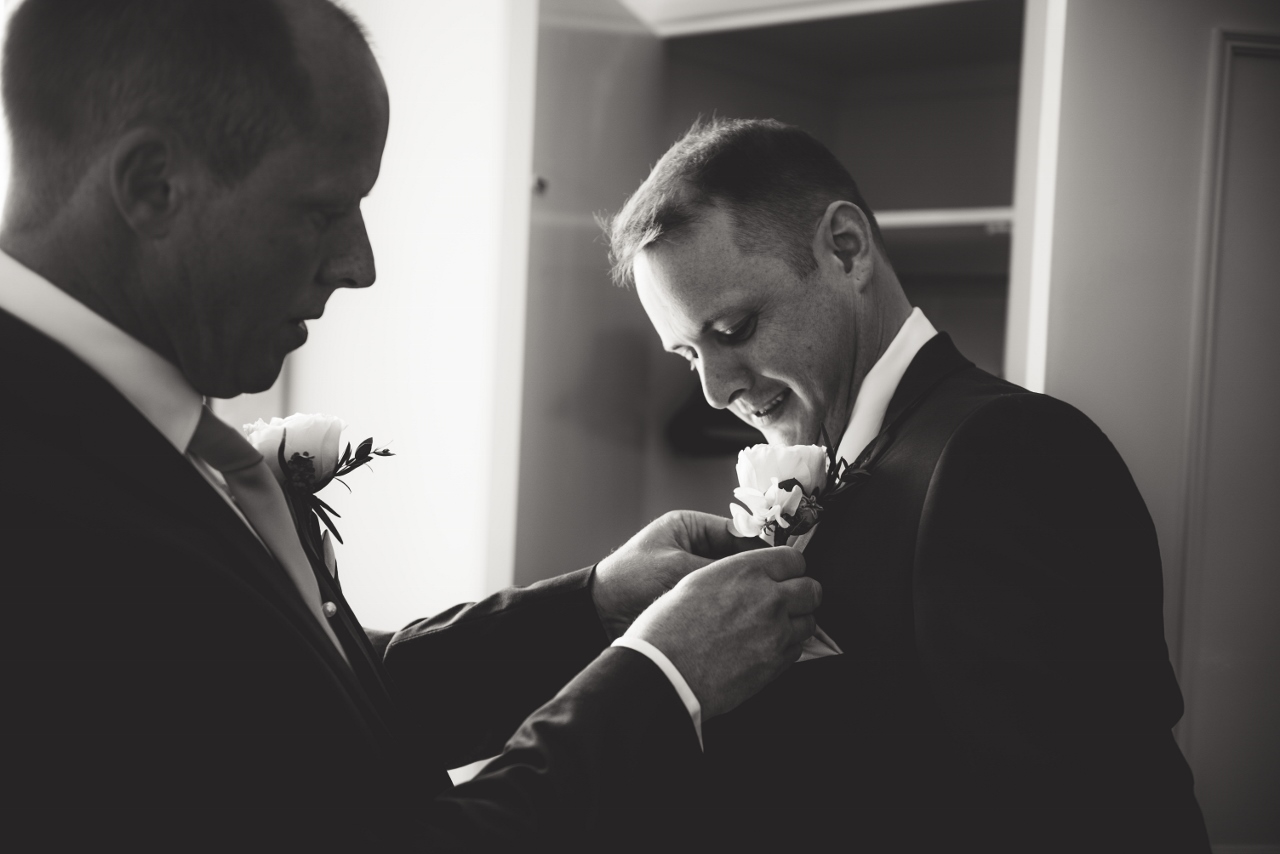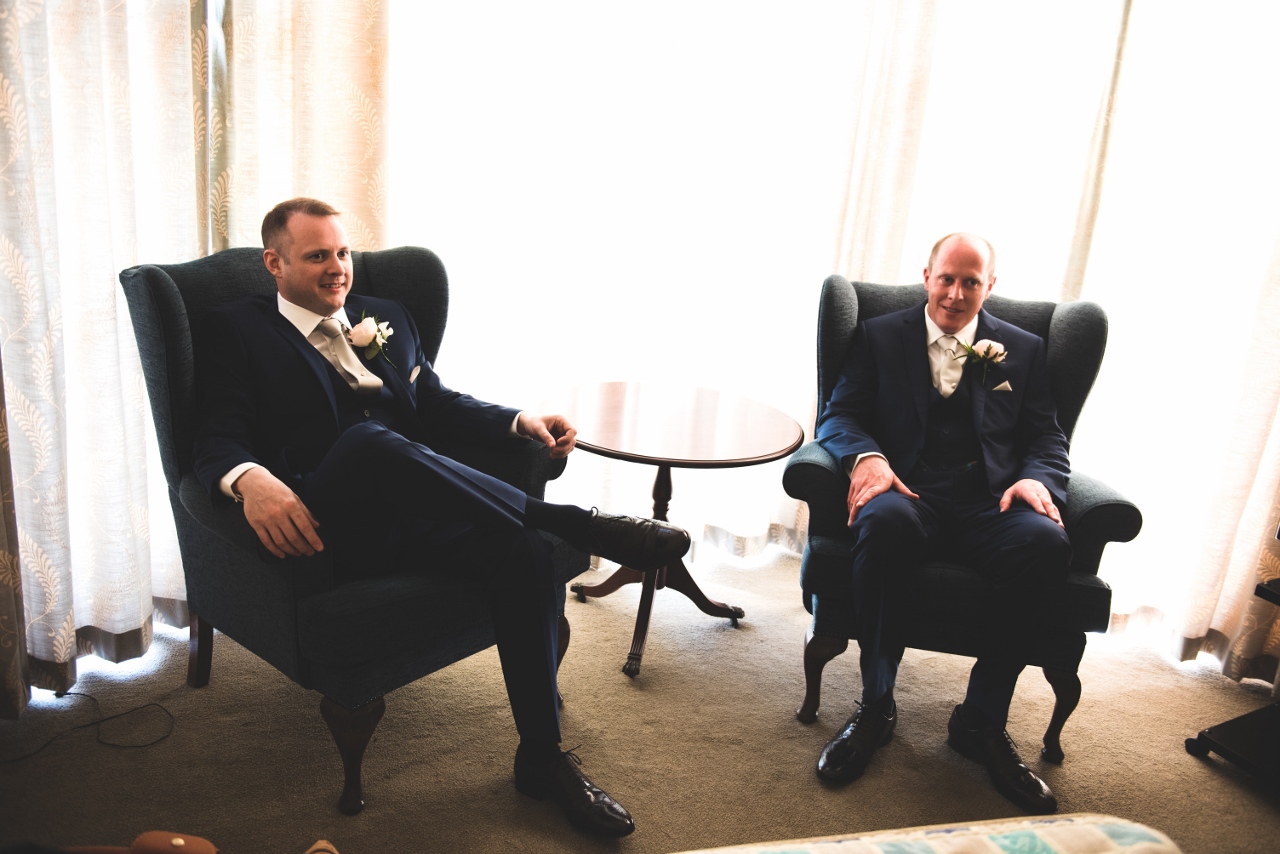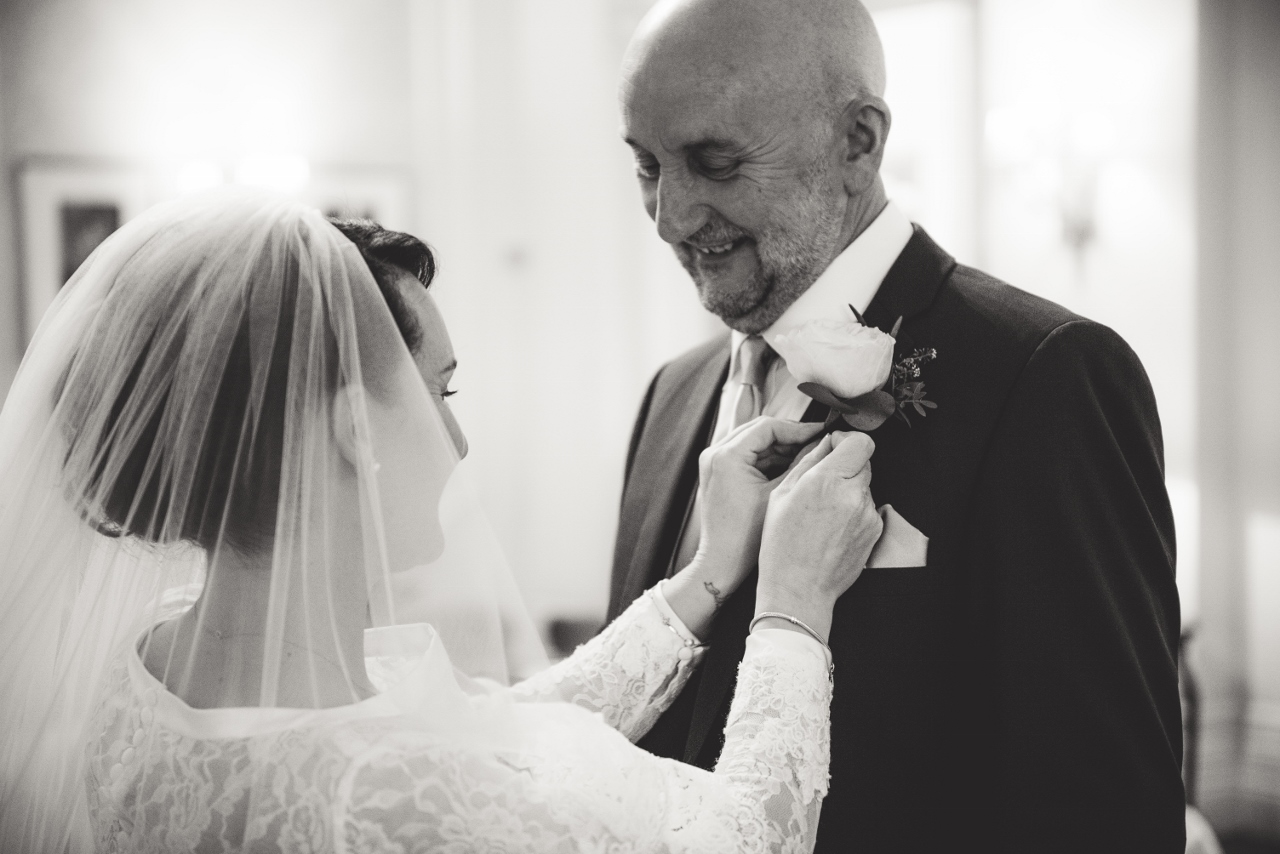 Seeing him. Two simple words. But for this lovely couple, it meant the world. Beau-K Florist Nicola and Pianist Coryn fell in love at the tender age of 16 after a whirlwind romance at music college. However, their lives took different paths and sadly their relationship wasn't mean to be. But fate intervened and reunited these lovebirds. After searching for Coryn for a long time on the internet and to no avail, around two years ago he walked into Nicola's flower shop and the rest was history!!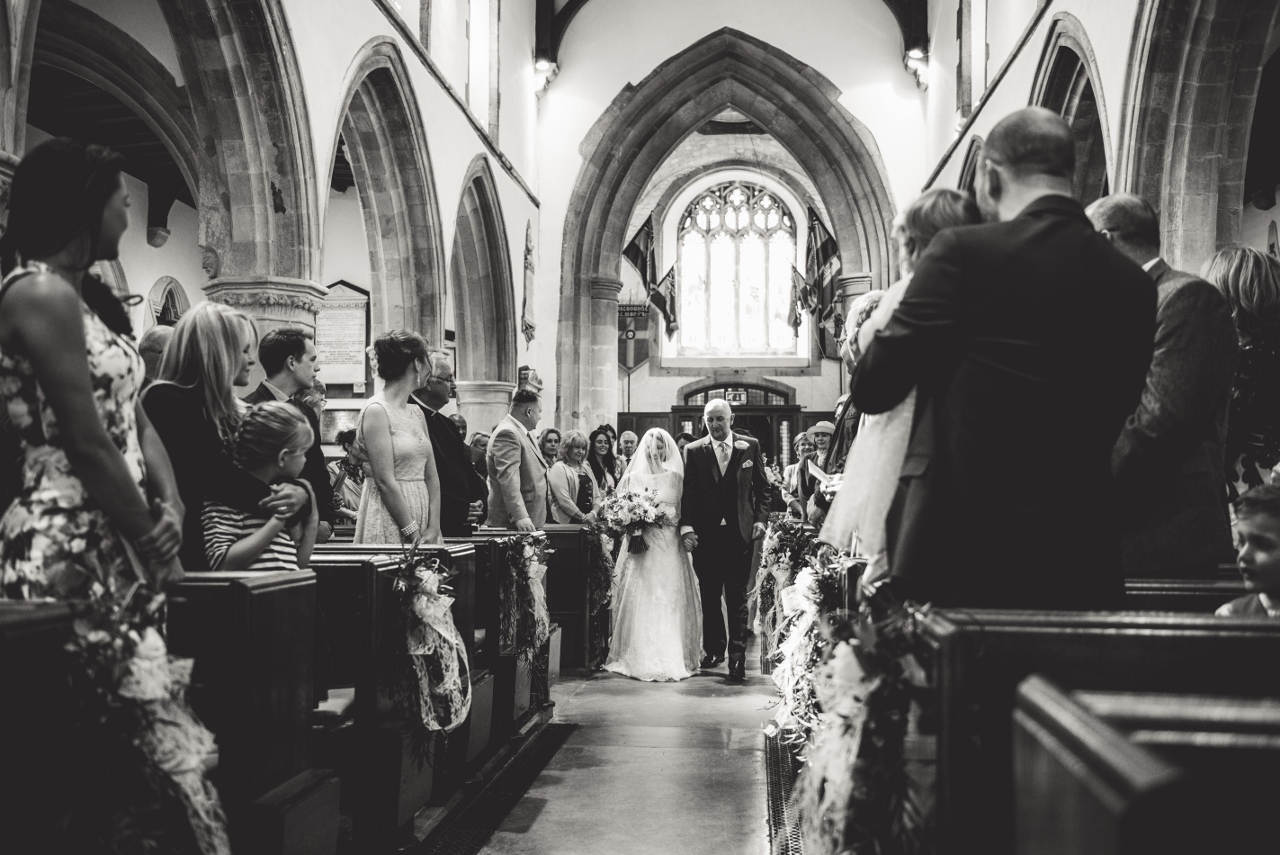 "I think we just look after each other. Coryn has this instant ability to make everything alright. If I 've had a busy day he will be at home with dinner, bath run, cup of tea and my bad day just disappears. We talk a lot. We laugh a lot. When its just us it's bliss. I'm probably more the homemaker, I will do practical things to look after him, cook, clean etc while he is the romantic one, so it's a good balance."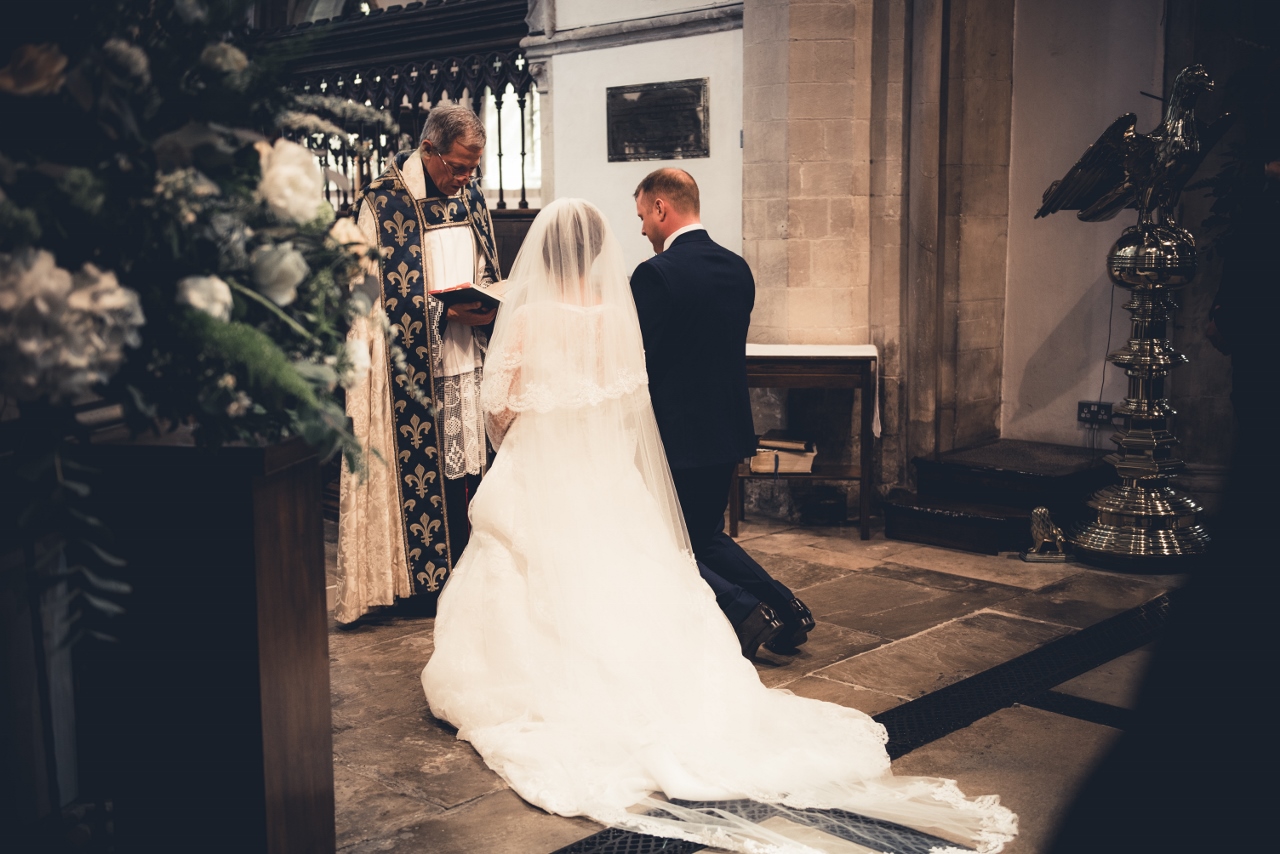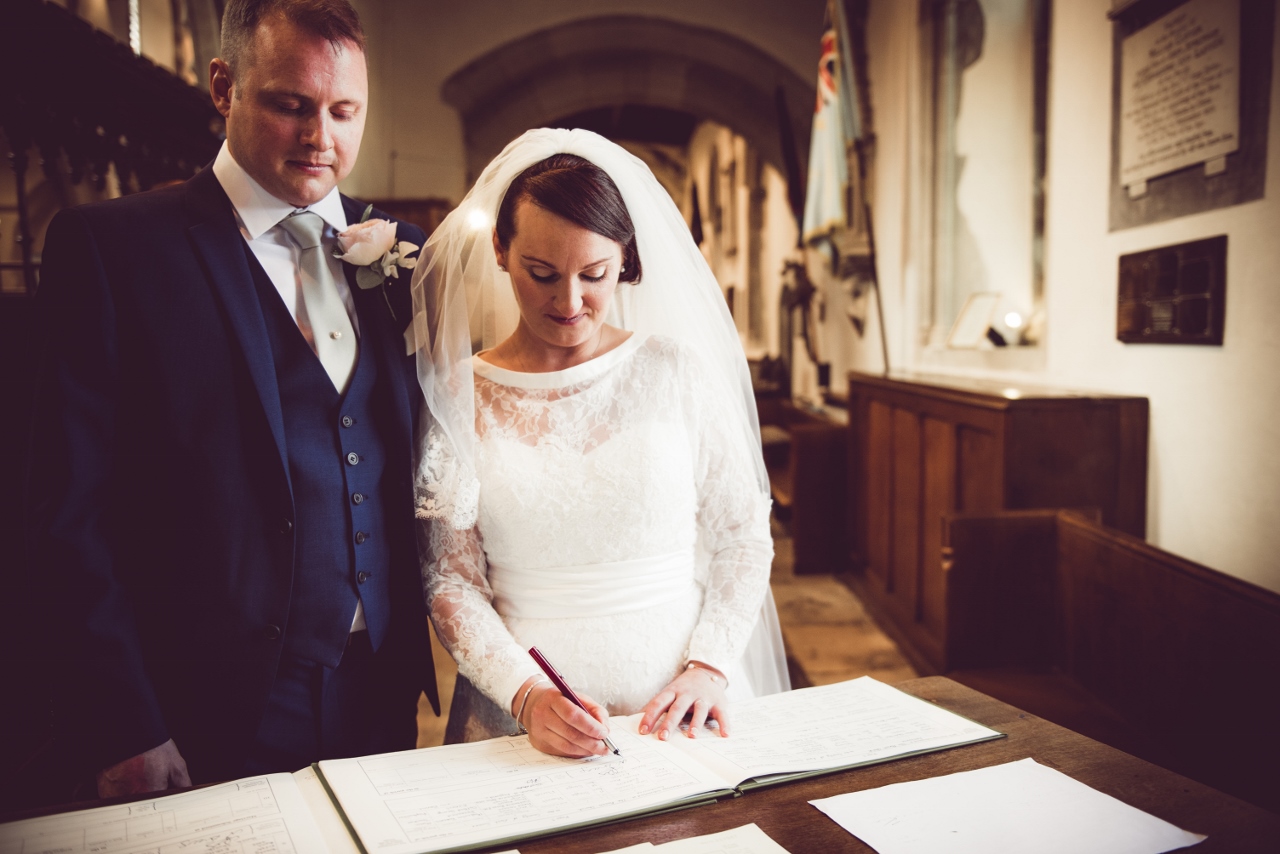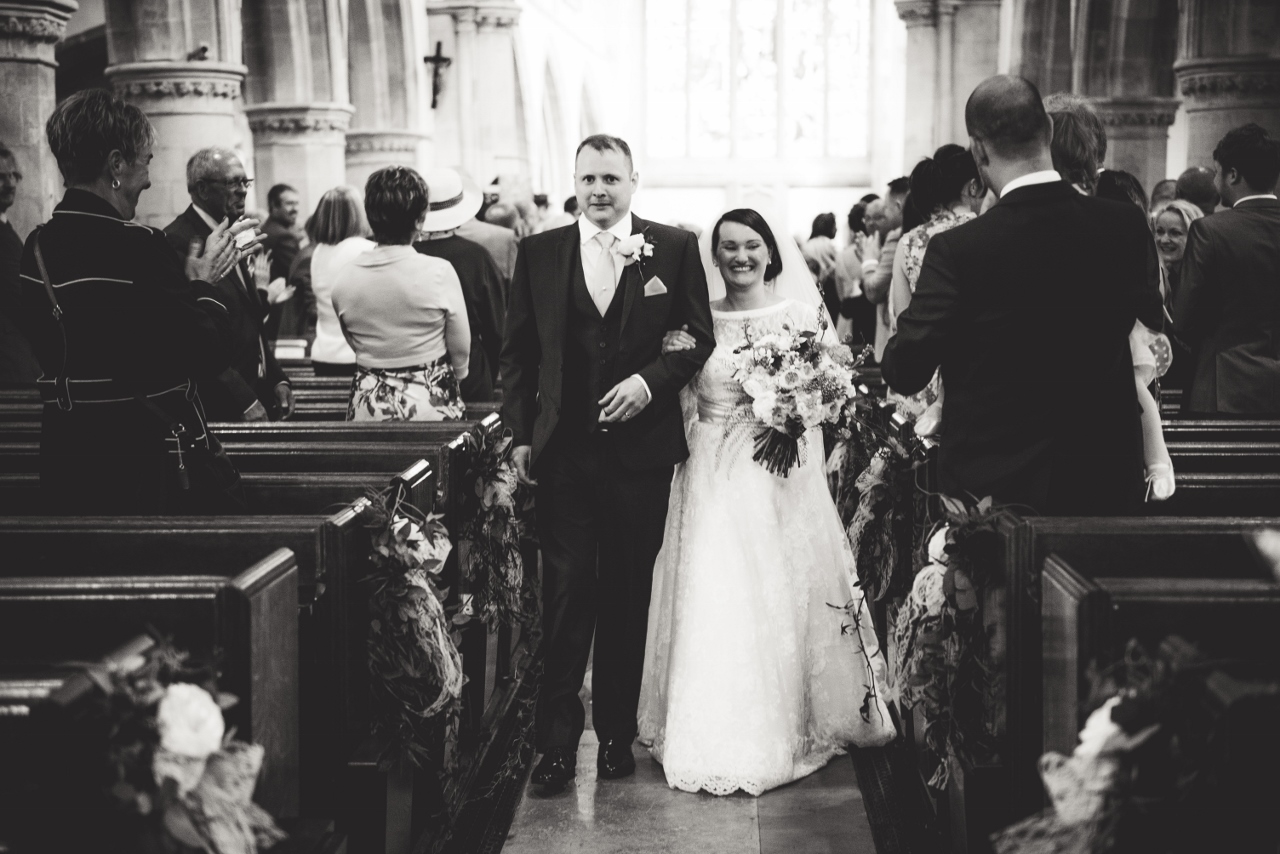 In true Coryn style, he asked for Nicola's hand in marriage at her favourite spot in the whole world. Perched over the city,  Greenwich Park stays close to Nicola's heart with some great childhood memories. "He organised a weekend away and took me to the observatory saying how nice it was to be in the place of all time, you know like its forever or something. I was just pondering through and I turned around. He was down on one knee with all these people around and I couldn't stop laughing!!!! But I did say yes!!"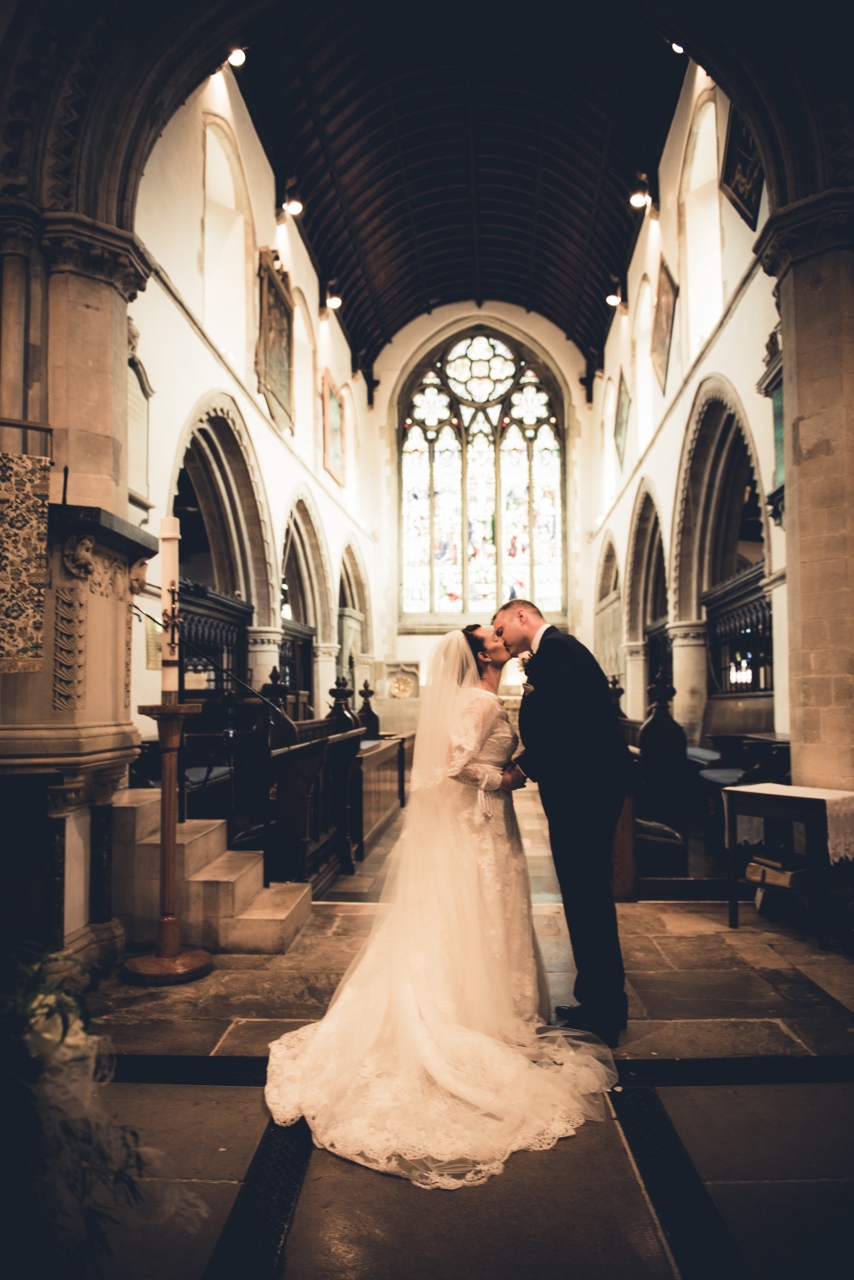 "I have loved Coryn since I was a young girl.There was always a part of me that missed him and wondered what had become of him, so for him to just pop back into my life like that was so strange. It really did feel like fate. Coryn told me once he would make me soup when I was old so to me marrying him meant commitment, a security and it brought me some peace and for the first time I sort of thought about forever and what that actually means. I'm looking forward to a new journey now and knowing he will always be there is just so cool. I just could hardly wait to see him at the altar. I was so early – Father Tom made me wait outside!!"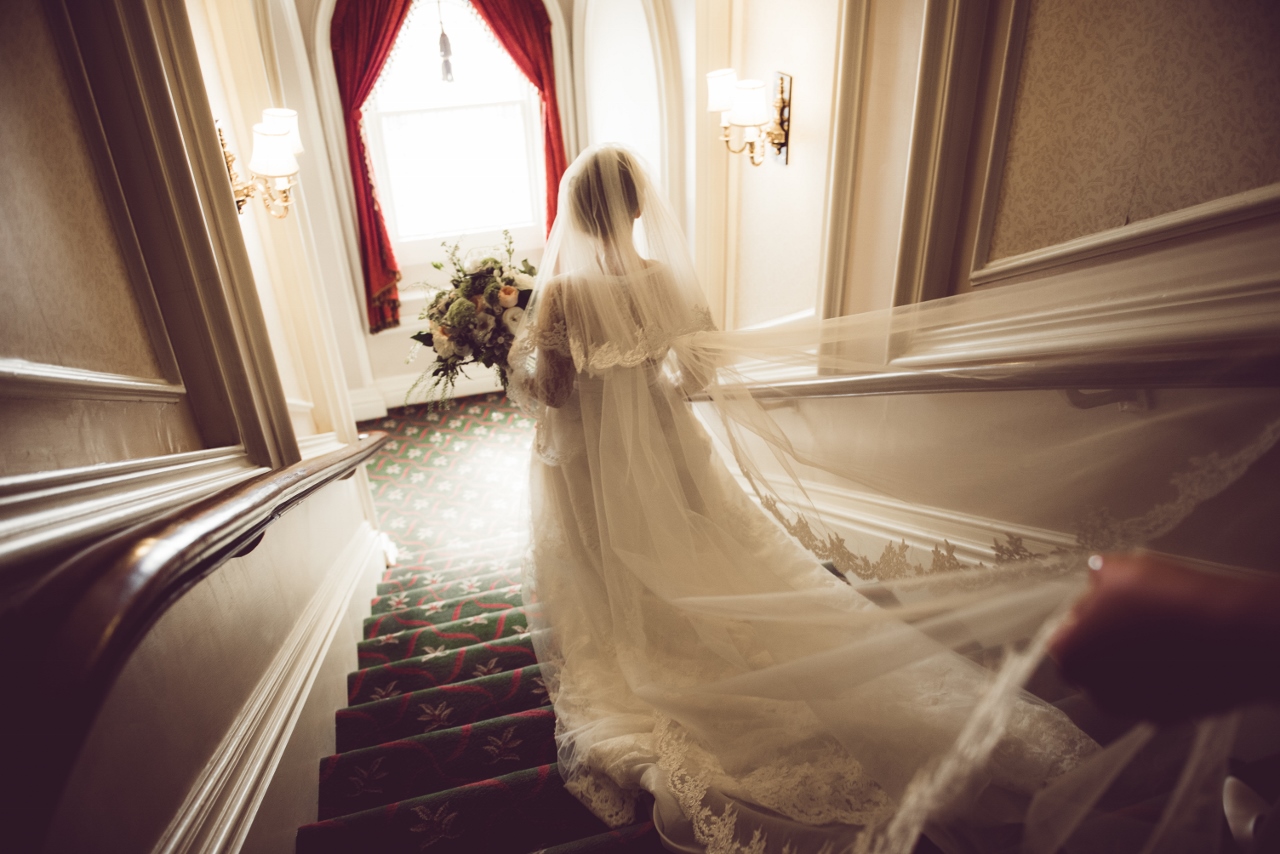 Choosing The Grand Hotel for their reception was the perfect ending to their great love story. "The standard of service we had from the very start until the very end was amazing. I have worked within the hotel as a florist so I thought it might have taken a bit of the magic out of it for me and knowing the staff as well but I could not have been more wrong. We were really fussy with our menudue to allergies and they simply didn't bat an eyelid to me and my many, many questions and requests for the food. On the day I just felt so special, corny I know but really like a superstar or a princess. It felt like my wedding day was important to THEM, my guests having a good time was important to THEM and it certainly showed. Everyone commented on the attentiveness of the staff."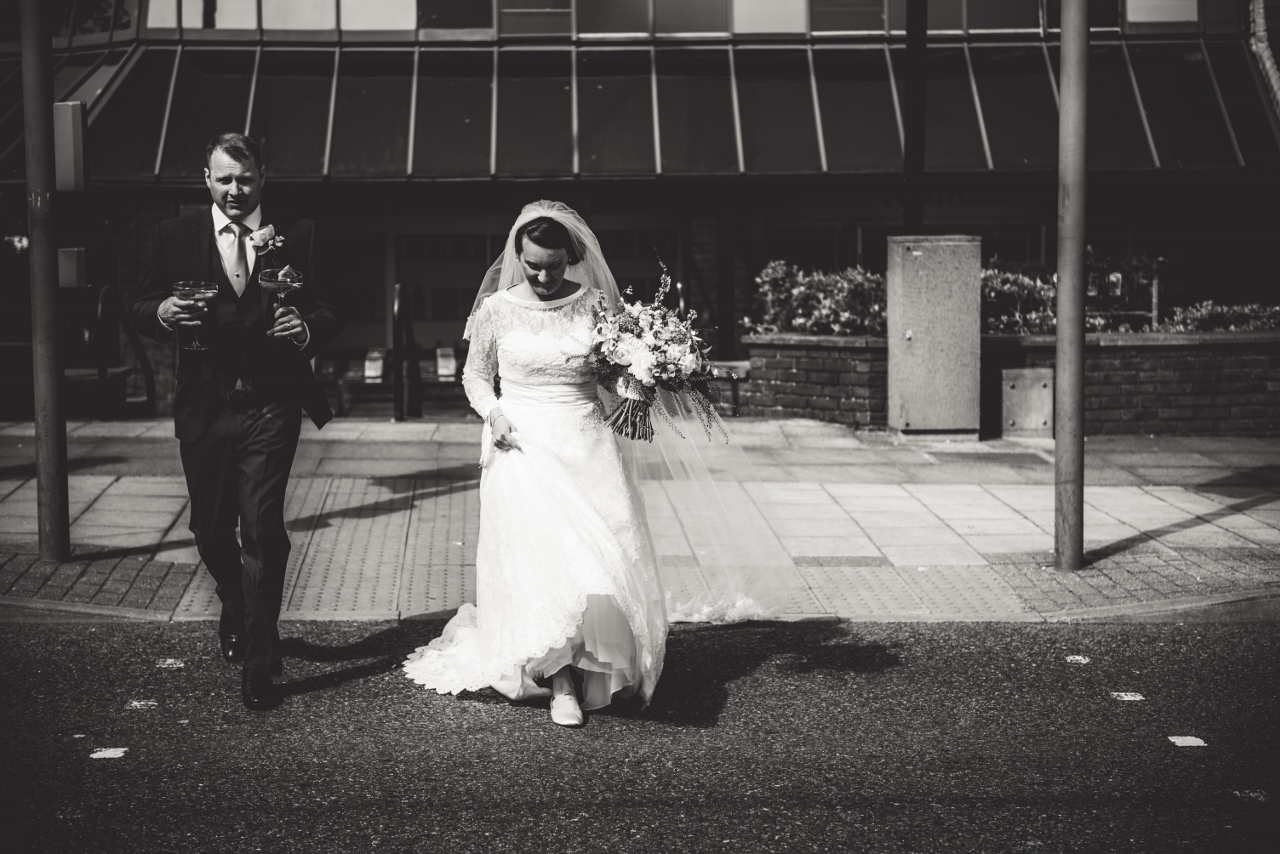 And Nicola has nothing but high praise for her photographer Luke Woodford who has an eye for magic. "I have known Luke through my work for a long time. There's something about his photography that really inspires me – he is very current, modern and edgy. I didn't want bog standard, staged shots.I wanted real life and actually my favourite photos were the ones with the graffiti on the walls in the park and the skip in the background of us getting in the car!!! My favourite shot was us crossing the road by Waitrose!! Luke just 'got' us. He wanted to know our story, he wanted to know who was important to us on the day. He just has an eye for magic, one off photos that makes you feel your wedding is different in some way from everyone elses."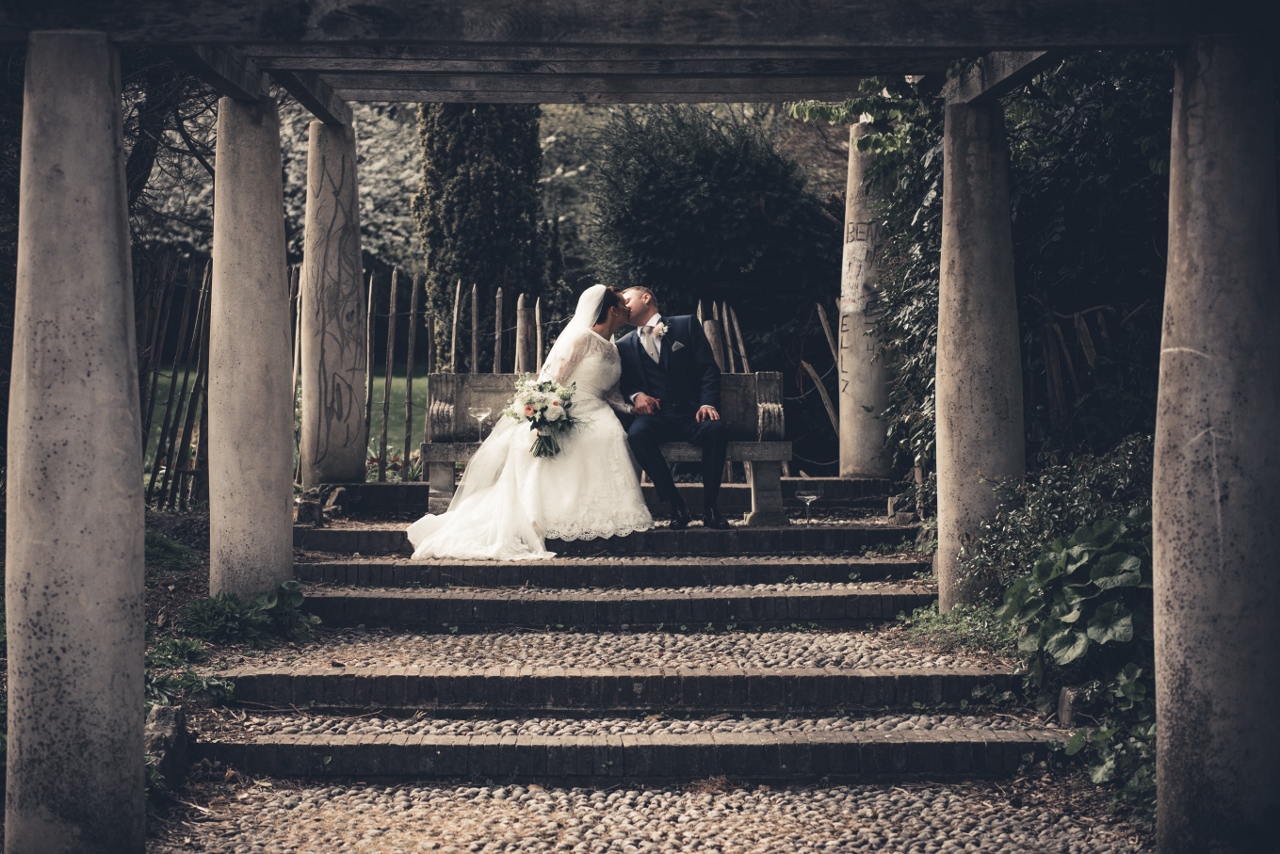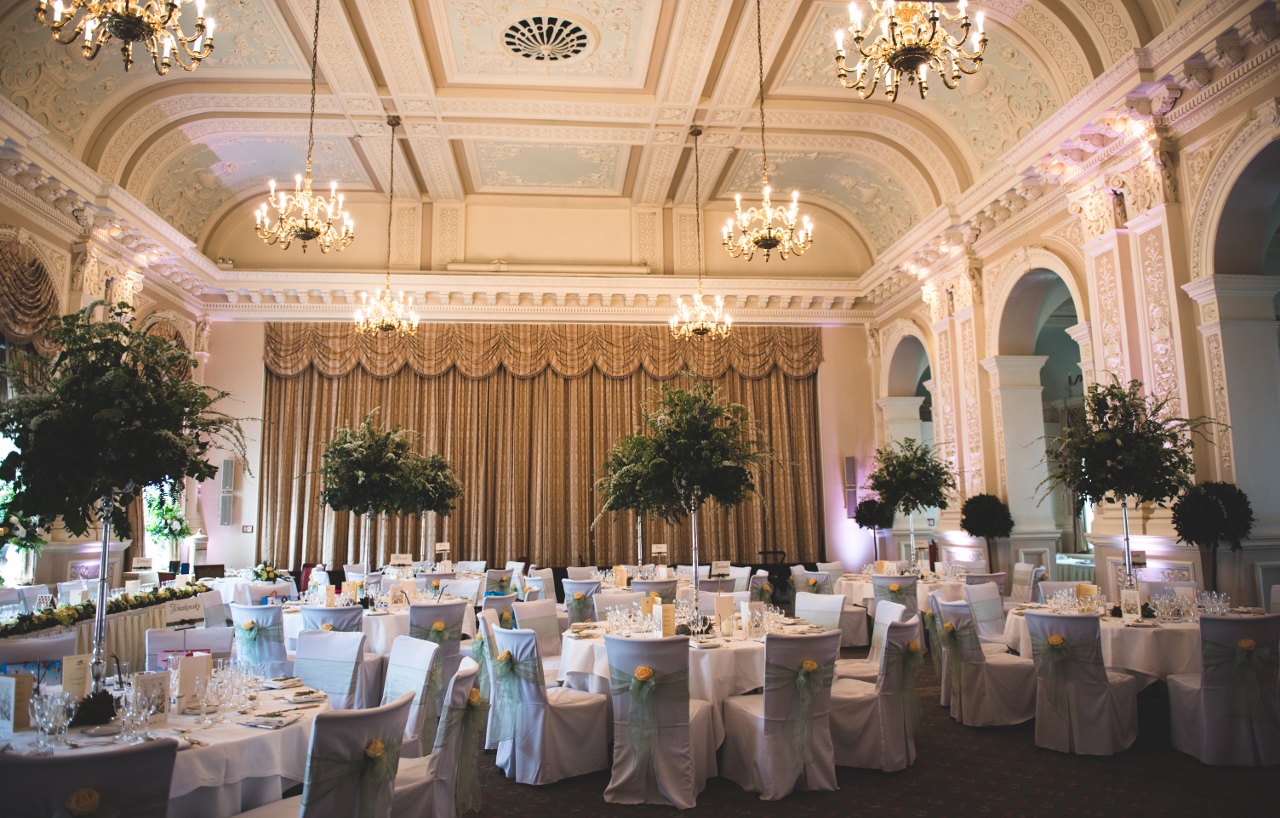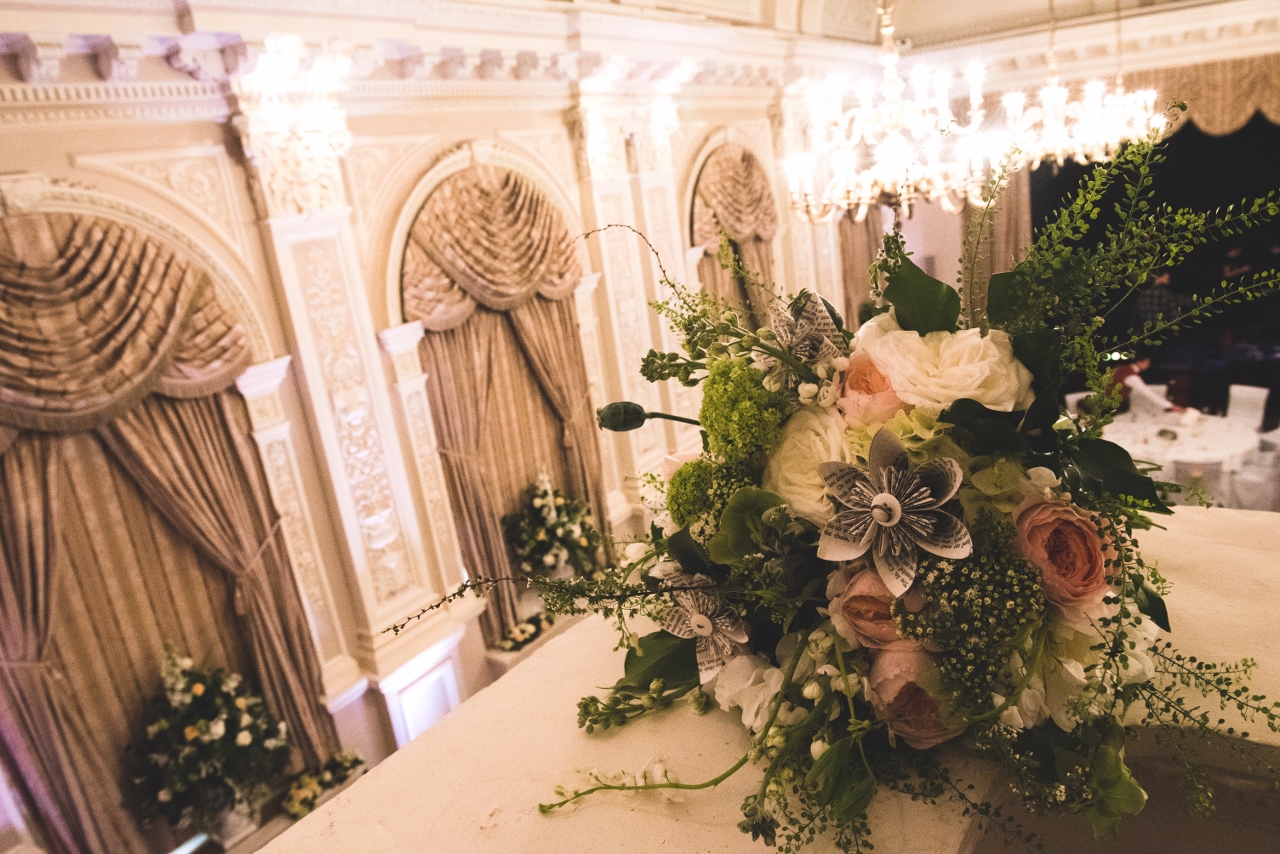 After growing up dreaming of a boho forest wedding with gypsy style dresses and a hipster picnic, however, when it came to decisions The Grand was her first and best choice. A very English old-fashioned dress, elegant venue and classic flowers would rival any Royal affair. Heartfelt and sincere speeches finished off this truly magical day. The beautiful bride even gave a touching speech to thank her nearest and dearest.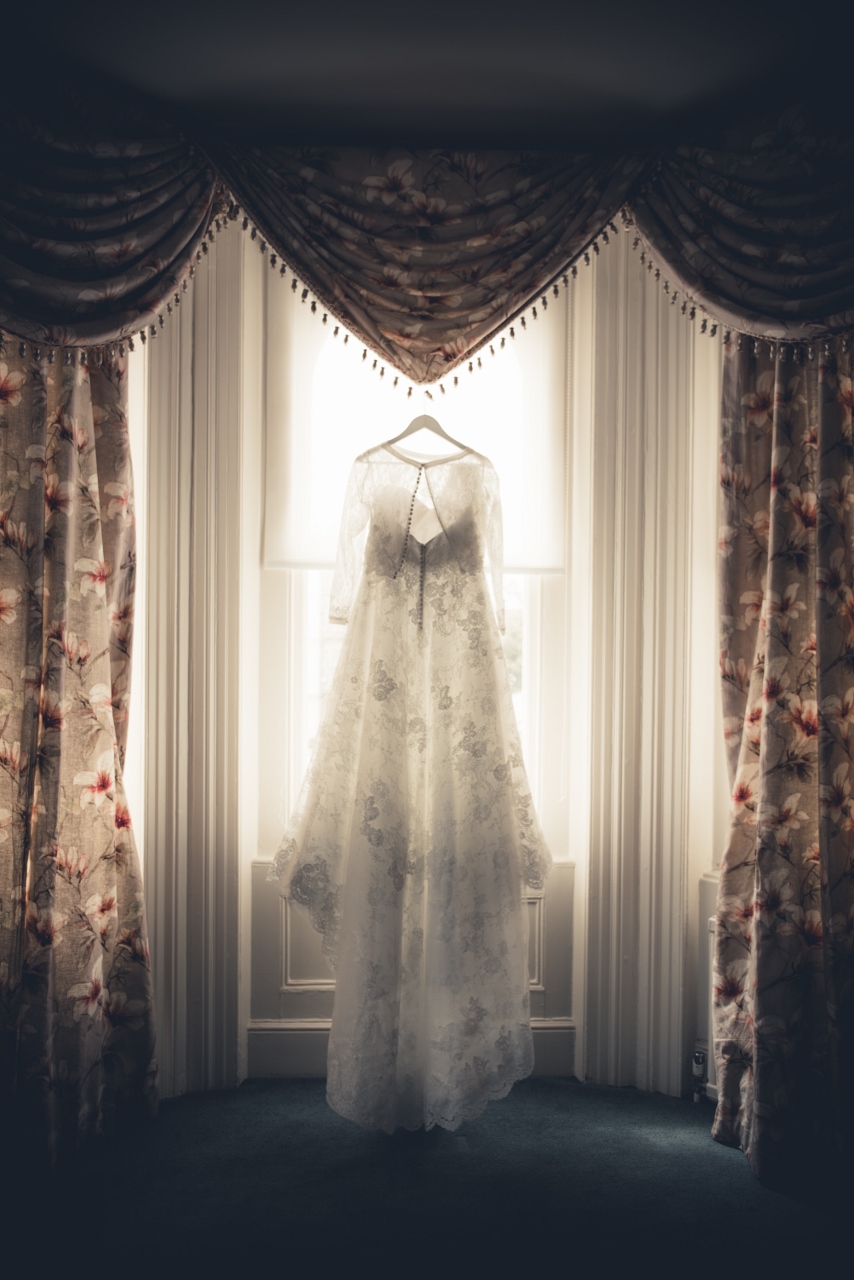 And if that didn't top off the day, the very talented Nicola even designed her own gown! After trying on a few styles and taking ideas from each, the result blew us away! "I bought a lace dress and had a long sleeved jacket made for it that buttoned up all down the back, the edge of the dress was scalloped lace while the cuffs and neck had satin trims."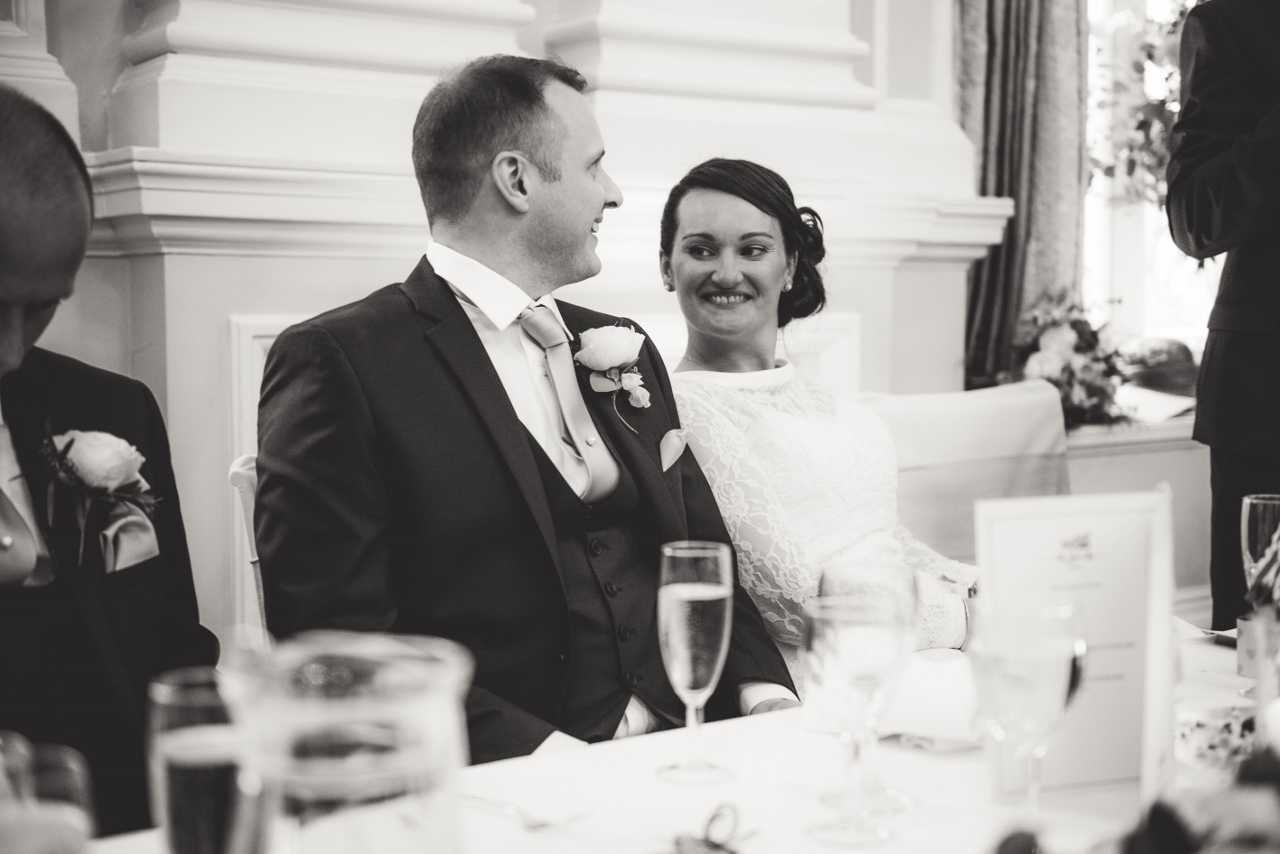 " If I could give advice to newly-engaged couples, it would be to spend time with each other on the day as much as possible. It goes so unbelievably fast that I felt I missed some of it. It's hard to take it all in but we agreed to disappear on our own for 15 minutes while the room was moved about. It just gave us a chance to laugh, get excited and have a private kiss!!"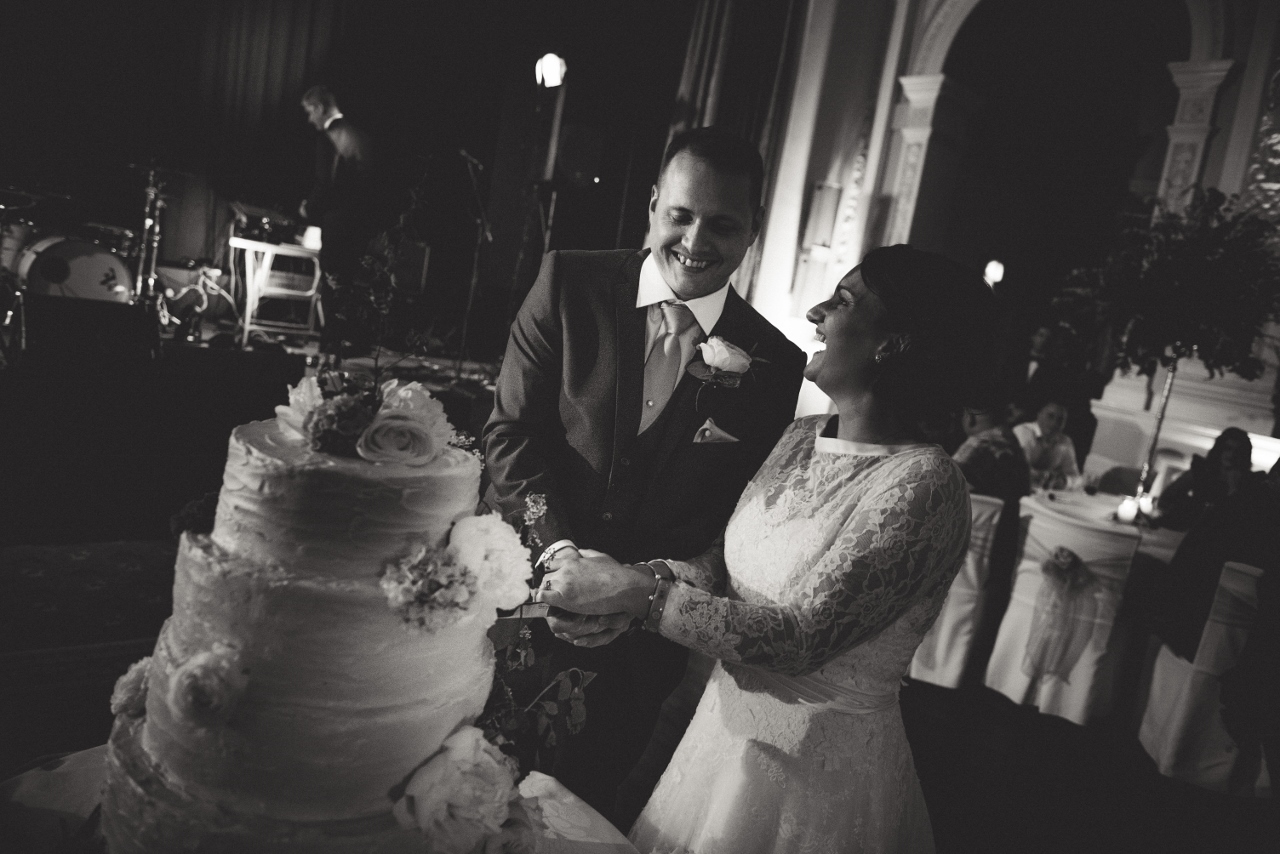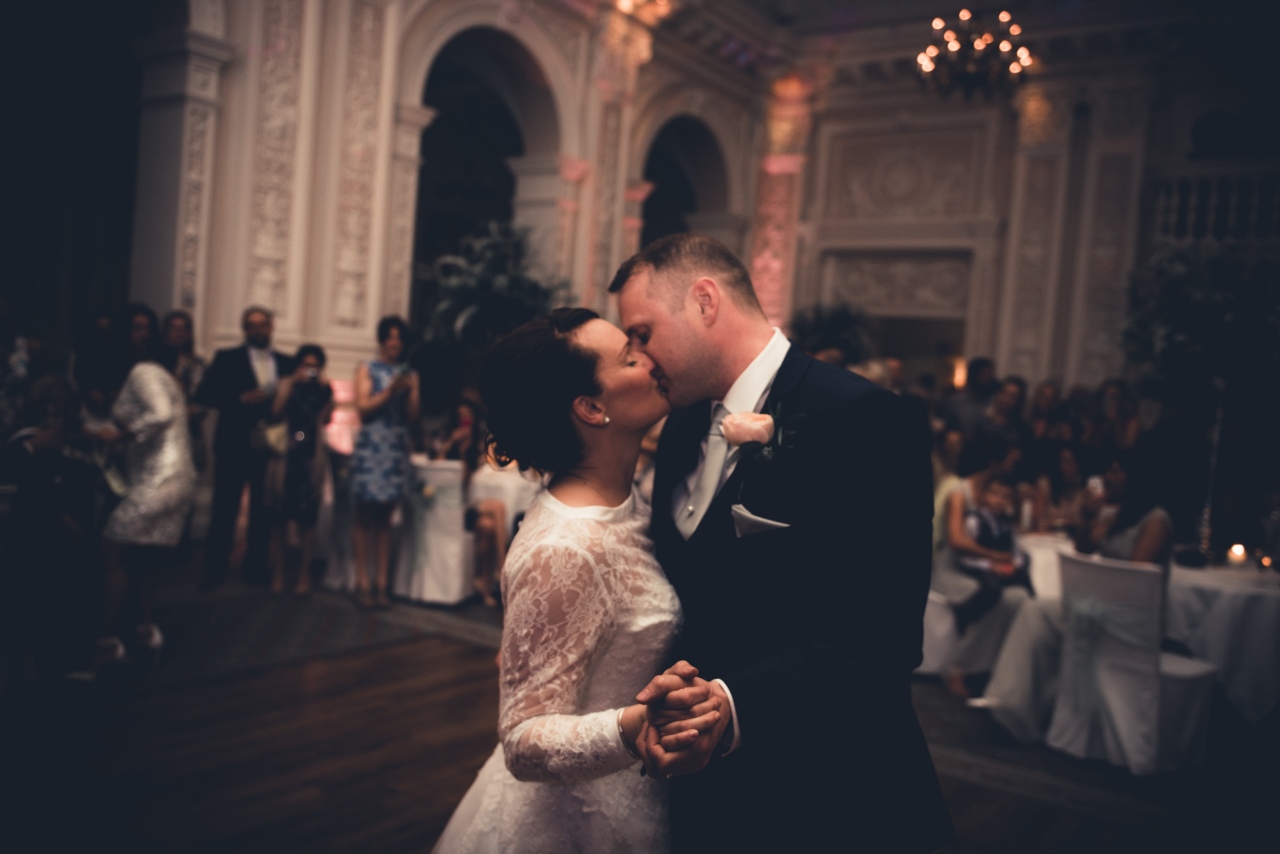 A huge thank you to the stunning Nicola and her new husband Coryn for sharing their special day with us and to Luke Woodford Photography for allowing us to use his spectacular images of the pair. You can get some floral inspiration for your own nuptials by visiting Nicola's website here: www.beau-k-florist.co.uk