At the time of writing, weddings in the UK are restricted to just 15 people. Many couples are improvising and hosting virtual ceremonies instead. However much more goes into
planning a virtual wedding
than simply sending an invite to a video chat over email.
Read on to learn more about transforming your home into the perfect virtual wedding venue…
Prepare
It's important to have the proper equipment and software to have a virtual wedding at home. While video chats can be done via any device such as phone, tablet, or computer that has internet access, it is preferable to use a computer because its larger screen helps you to see all the guests. Also, the keyboard makes it easier to handle any chat or deal with any technical issues that may arise. While all smart devices have microphones, it's advised that you purchase an external microphone so all your guests can clearly hear the ceremony. 
You can choose to stream your event from many different platforms. Skype, Zoom, Houseparty, for example allow for easy creation of online video chat rooms. You could also live-stream the wedding over different social media such as Facebook Live and Instagram Live. However, you may run into difficulty if you are playing copyrighted music, so bear this in mind.  When you are inviting people, reassure your guests by listing the details and password protect the chat room. This prevents any strangers from entering. Many platforms are free, but depending on your requirements, you may need to pay for premium services with increased capacity. 
The Best Room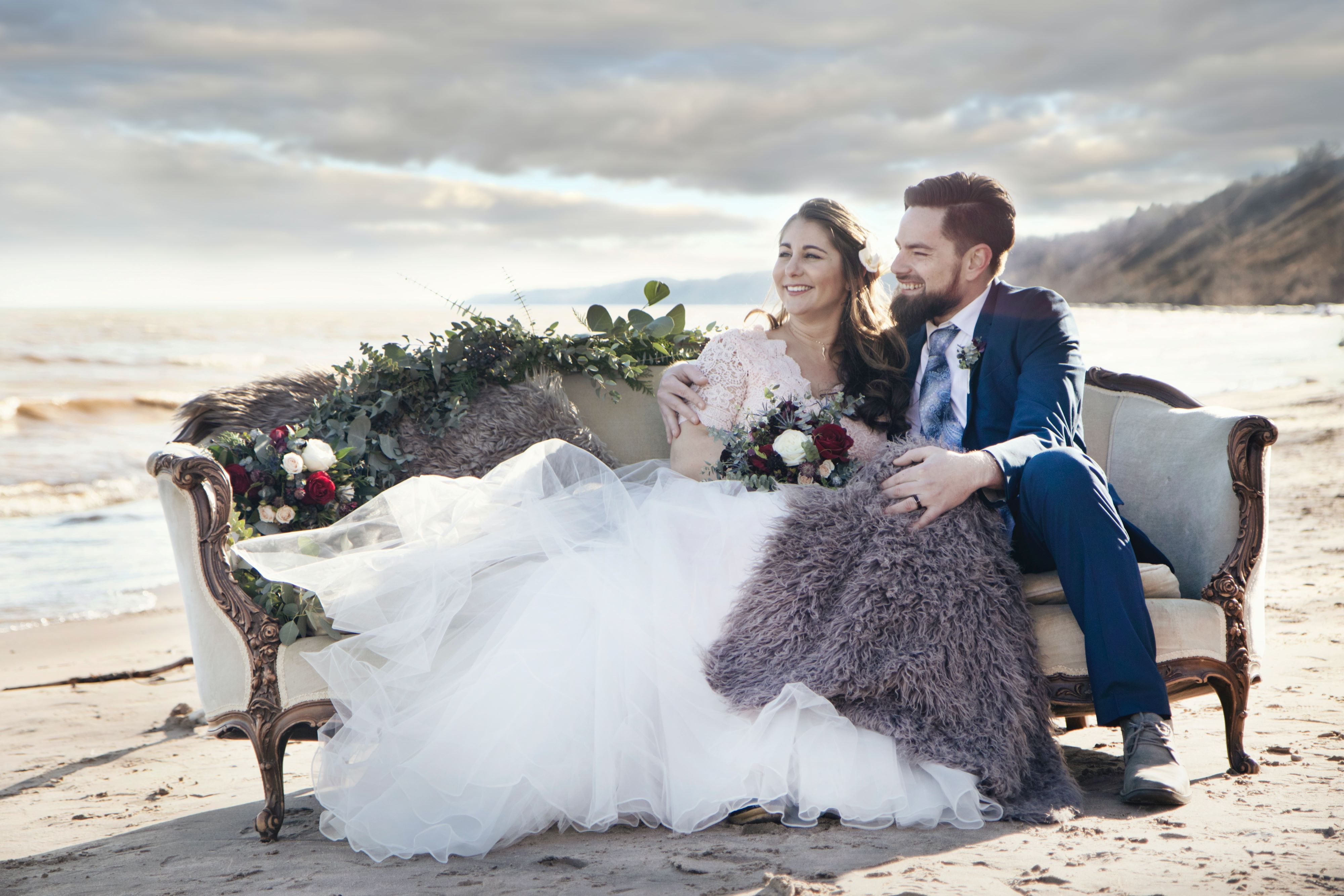 Certain factors go into choosing the best room or area in your house for the ceremony. Think about good lighting to ensure you are seen, and that you look good on camera. Natural window light will work best, and make sure you are facing the light source, otherwise your viewers will just see your outline. Think about the positioning of the computer camera – you could elevate the device onto a height such as a stack of books or something stable, and it's wise to check the view on camera beforehand.  It goes without saying but do clean and tidy up the room and check what you can see in the background from the camera's angle.
A strong internet signal is essential to handle video chat with multiple people, so remember that Wi-Fi strength can vary from room to room in a house.  If it's not strong enough (we recommend a trial run), you can move the router closer to the ceremony area or you may need to consider a different room with a stronger signal. Other solutions to consider are boosters which you can buy to expand the signal or even better, use an ethernet cable for a more stable connection. 
Decor & Essentials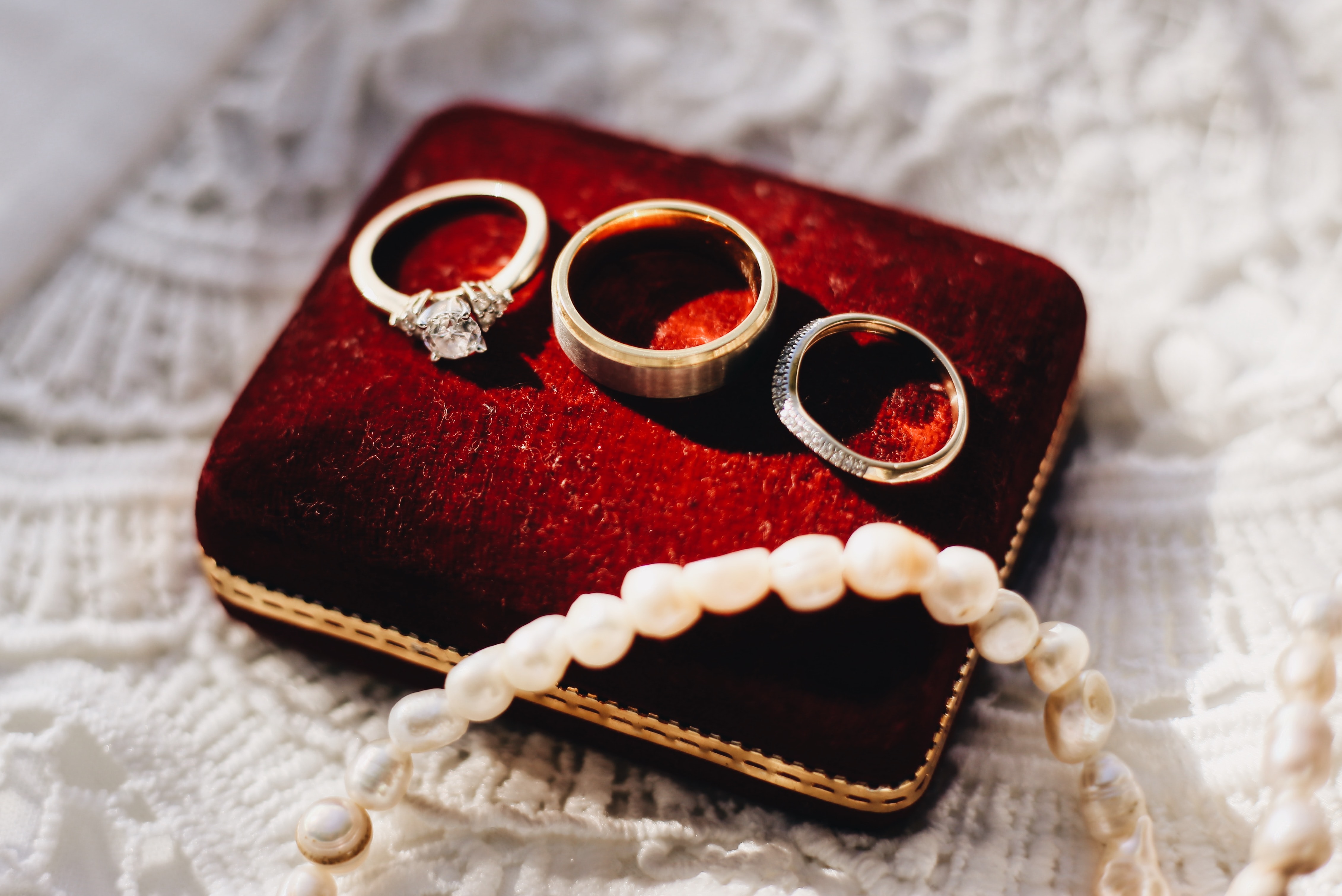 Photo Credit: Michael Fallon
You've tidied up and cleaned the room so think about how you could decorate like a regular wedding venue.  Consider what will be behind you during the ceremony, use simple decorations like flowers, white linens or cloths, and decorative lighting or candles. It's a really nice touch to decorate with things that are meaningful to you as a couple that you already own.
If you're not happy with the background, many of the applications mentioned above allow you to choose a background for your video chat.  If you had planned a destination beach wedding, choose a beach background to create a similar feeling. You could even get married against the scenic backdrop of a beautiful place that you met or got engaged – think of a city skyline  such as Paris or New York City.
Depending on your culture or religion, you may want to use a religious text such as a Bible for readings during the ceremony. Perhaps you will light ceremonial candles.  If you are using prompt cards for your vows, make sure they are printed on nice card that looks good in the video. Consider how you will display items such as the wedding and engagement rings for the  ring exchange, this is something everyone will want to see on camera. 
Food, Drink, and Entertainment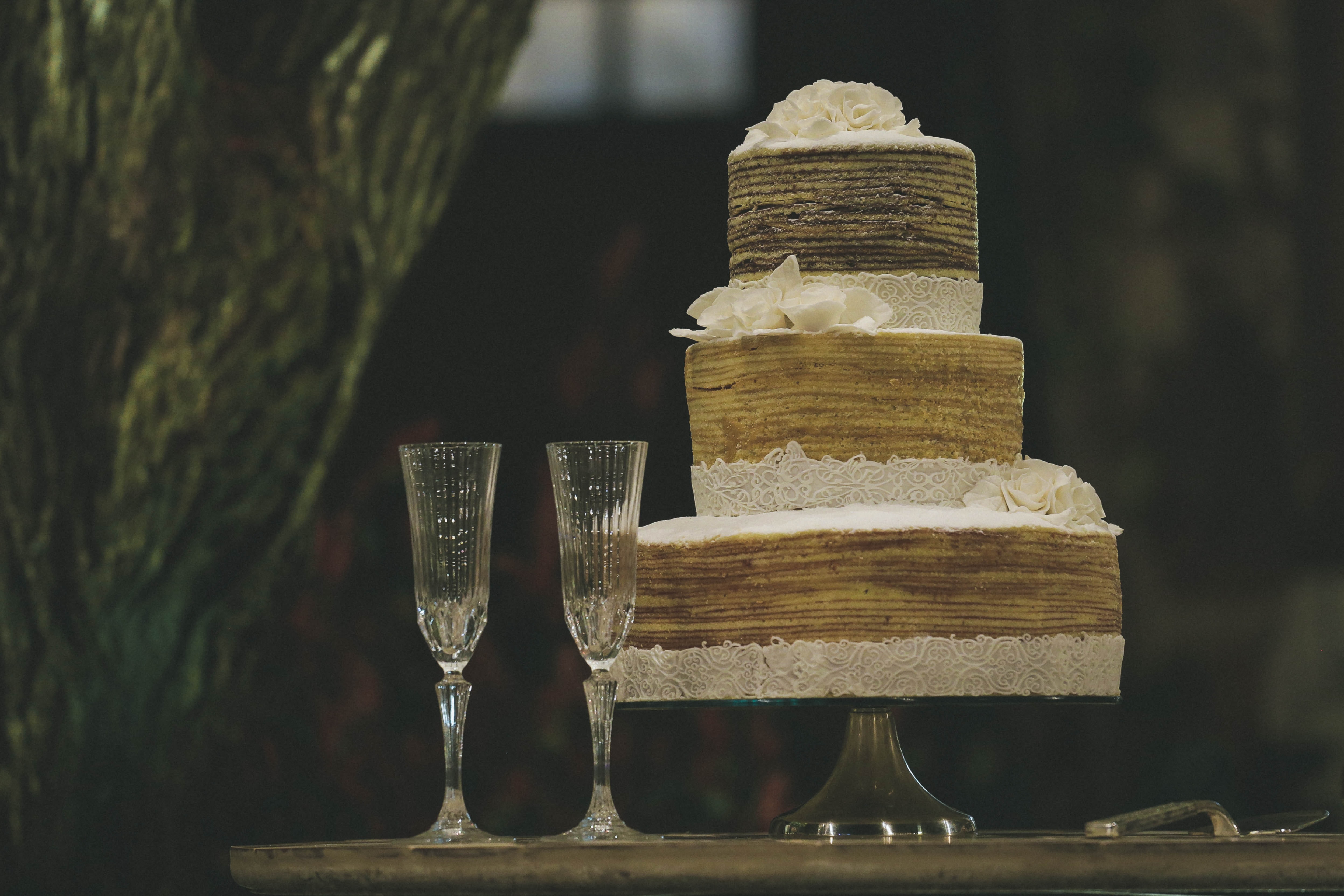 Photo Credit: Tikkho Maciel
Food and drinks are a highlight of most weddings. Depending on numbers you could have fun cooking your dream dinner or order from your favourite restaurant, whatever you do, choose something that isn't stressful and makes you happy.  Can you or a loved one bake your own cake (or order one) for the ceremonial cake-cutting.
With regard to drinks, we suggest a few bottles of bubbly for a virtual toast with your viewers, If you really want to push the boat out, send each of your virtual guests a little package in advance with some favours and a mini bottle of bubbles.  
Depending on the restrictions in place in your region, it is possible to have various forms of entertainment. It's likely that amongst the guests, either in person or virtually, you will have a range of talent to choose from. Think singers, musicians, poetry and even dancers. You could really have fun with this, just make sure to arrange it in advance and don't put anyone on the spot. 
Again, depending on your area restrictions and numbers If you have adequate space in your living area, you might be able to create a dance floor, and play music over a speaker. It would be lovely to enjoy the special moment of your first dance as everybody watches in awe. Encourage guests to follow suit and dance along!
It's about the two of you
Despite the uncertainty of the COVID-19 situation, you can still celebrate your wedding on the date you planned. If you want to, you can get to have your big dream wedding later when it's safe again, but in the mean time, virtual minimonies at home are a great way to say "I do". So, get those invitations out, and tell everyone to dress up and tune in!