Finding a wedding venue to facilitate all the religious and ethnic traditions you dreamed of for your wedding day might sound simple. And for the most part, it is. However, when it comes to embracing traditional Jewish law, finding the perfect venue that offers or facilitates kosher catering can be challenging. Kosher means food prepared in a specific manner, overseen and approved by a Rabbi. Meat and dairy products cannot touch. Pork and shellfish cannot be eaten. There are many more guidelines. This is a challenge for some kitchens but not these five fantastic kosher catering wedding venues!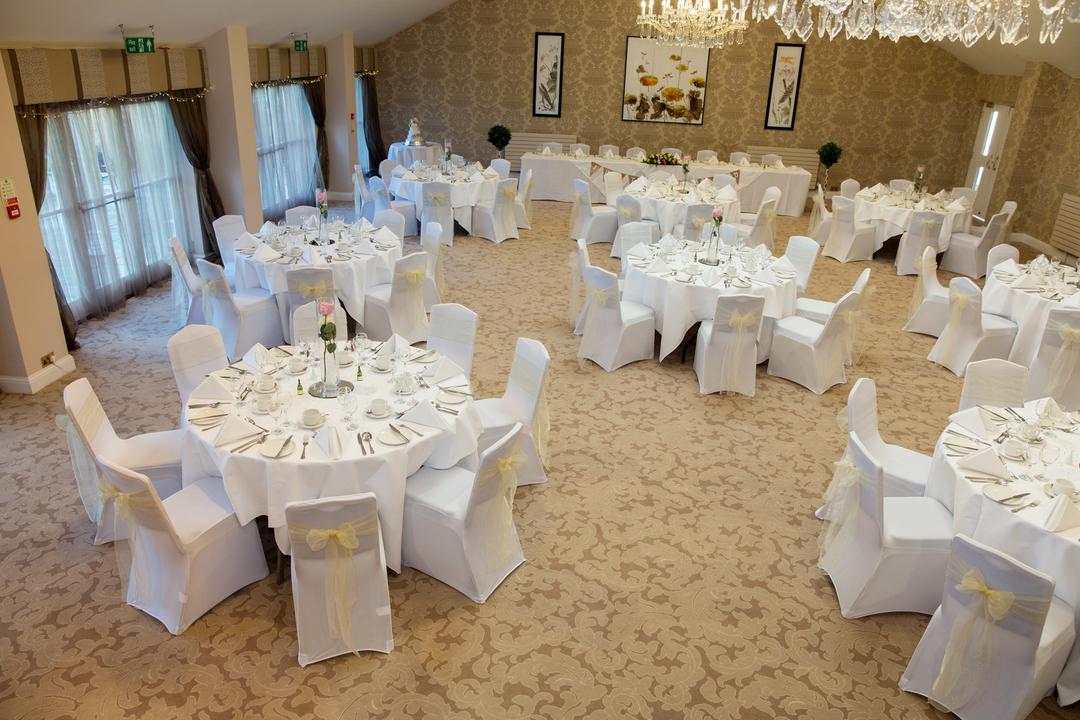 If you're looking for a gorgeous wedding venue that offers kosher food in the heart of Kent, look no further than Hadlow Manor. This beautiful 18th-century manor house is now a country house hotel awaiting your nuptials. It has been recently refurbished to the highest standards, including the kitchens. Rest assured your wedding guests can enjoy delightful kosher food with peace of mind.
The venue is surrounded by lovely green gardens and blossoming flowers encased within a luscious tree-line. Have drinks on the lawn or dance the night away in the marquee. Inside, the house is grand with classic and elegant stylings. No matter where you stand or glance, you'll find another backdrop to a perfect wedding shot.
Hadlow Manor has an expert team of wedding planners and organisers waiting to take the stress out of planning and give you back the dreamy buildup to your fairytale day.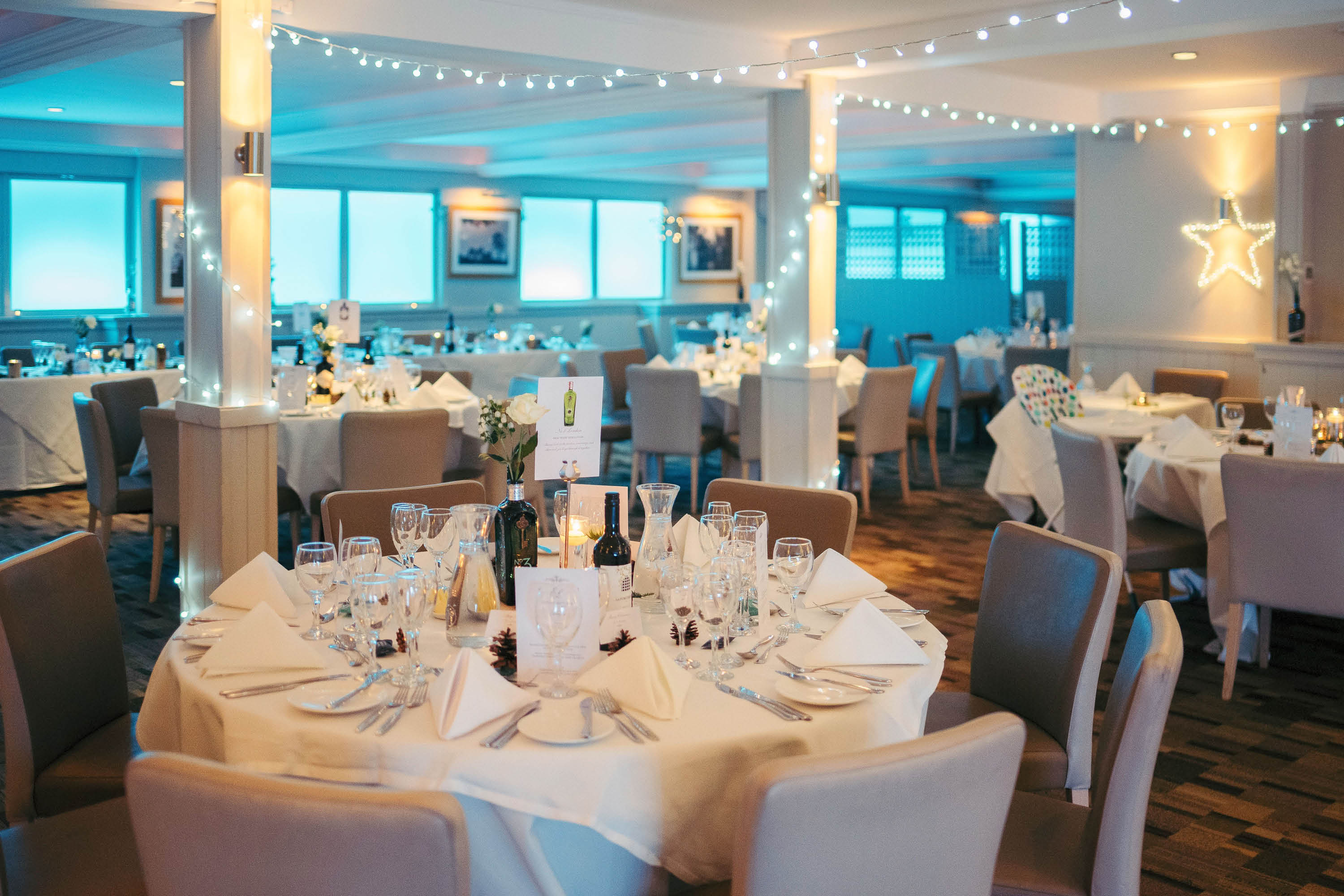 Off to Surrey we go, and here we find the illustrious Foxhills Club & Resort. This wedding venue offers almost anything imaginable to make your day perfect, so it is no surprise that kosher catering options are on the menu. The culinary team is an award-winner, so adhering to traditional Jewish law won't mean forgoing delicious food!
This spot makes for the ideal outdoor wedding venue. The resort sits upon 400 beautiful acres of parkland, forests and rolling country hills. On the manicured lawn, you will find a stunning white gazebo, the perfect roof under which to say 'I do'. There are equally beautiful places to exchange vows indoors, such as The Library, a stately room in the historic Manor House.
The venue also sports an on-site spa, makeup parlour and hair salon! You'll have no trouble getting ready in the lap of luxury here at Foxhills Club & Resort.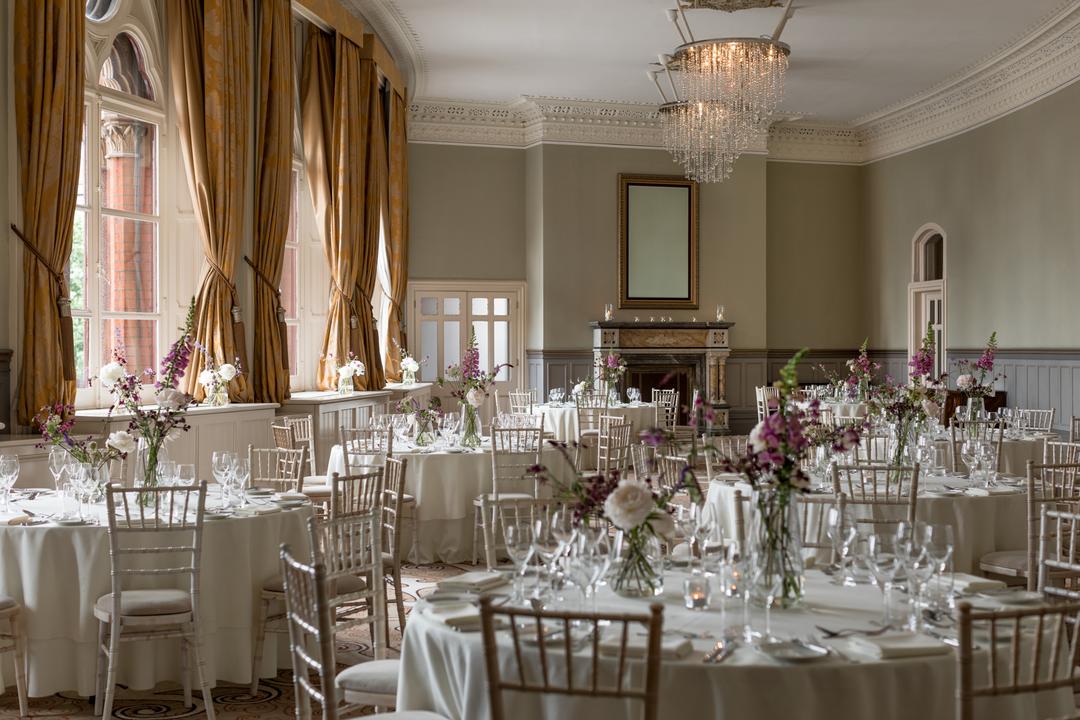 St. Pancras Renaissance Hotel is a five-star jewel, the likes of which you won't find anywhere else in London. If you're searching for a kosher catering wedding venue fit for royalty with the ultimate metropolitan feel, this is the place for you to say 'I do'.
When you turn the corner onto Euston Road, you'll be met by a Victorian architectural masterpiece. Once described as a Gothic treasure "too beautiful and too romantic to survive" in a world of tower blocks and concrete, we're delighted to say it has stood the test of time and is ready to weave your love story into its history.
Years of devoted restoration have culminated in Gothic Revival metalwork, gold leaf ceilings, hand-stencilled wall designs, a cathedral-like Grand Staircase and, of course, the kitchens are now culinary masterpieces. For which no dish is a challenge.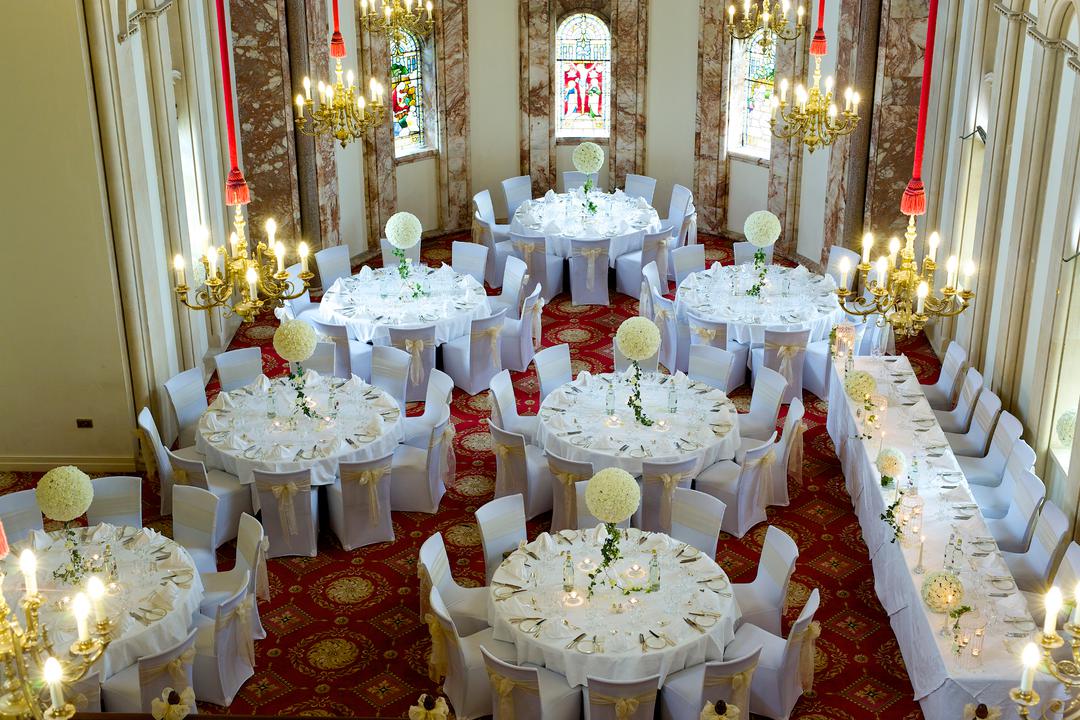 Bedfordshire boasts a five-star mansion house hotel steeped with royal history, marble interiors, beautiful period rooms and an exclusive-use lakeside wedding venue, Warren Weir. We're speaking of Luton Hoo Hotel, Golf & Spa, of course.
In the early years of their marriage, Queen Elizabeth II and Prince Philip used to celebrate their wedding anniversary here. If ever there was a royal stamp of approval, we believe this is it! The venue is a grand and romantic getaway hidden on a 1,065-acre estate. The mansion house is exceptionally impressive, and inside contains 12 luxury wedding suites and a beautiful former Russian Orthodox Chapel. There are plenty of places to get married with that picture-perfect backdrop.
For weddings with longer guest lists, head to Warren Weir by the lake, which has four stunning wedding suites, 84 luxurious bedrooms, an indoor pool, a snooker room, and is surrounded by breathtaking country estate surroundings.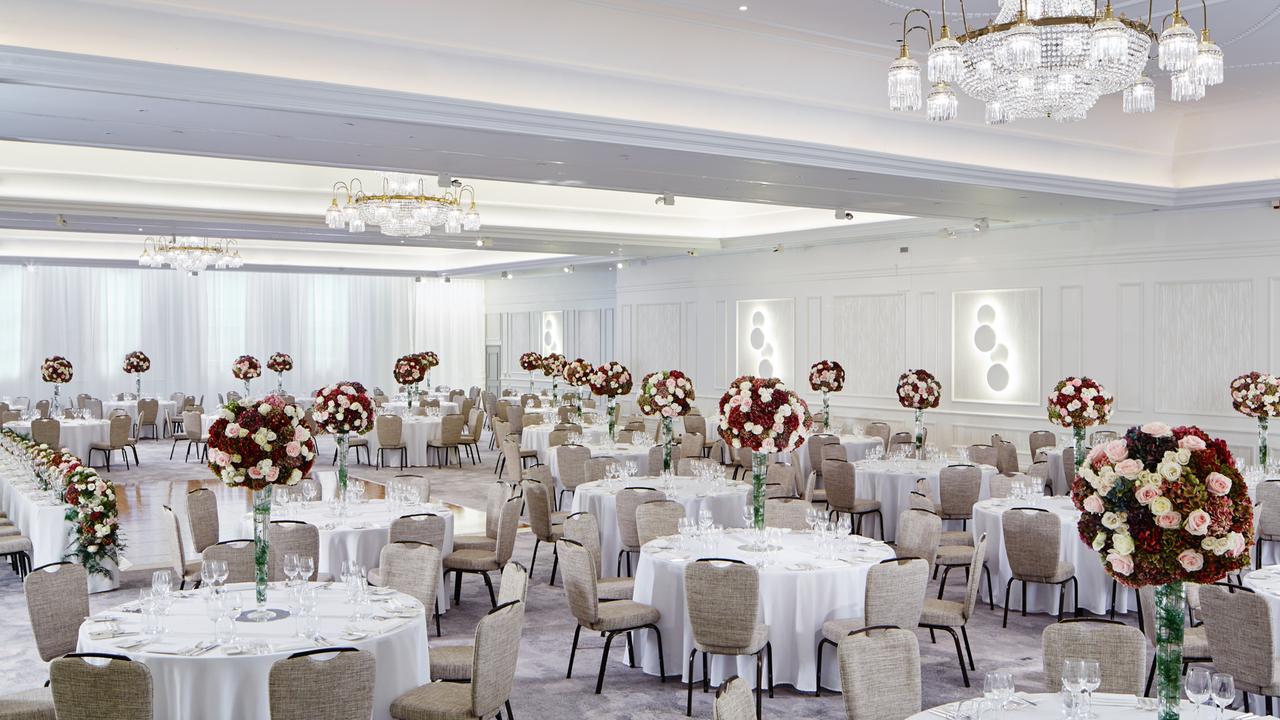 Mayfair. One of the most elegant addresses in London. Home to Grosvenor Square, home of classic British elegance itself. Here stands London Marriott Hotel Grosvenor Square, a five-star marvel. This wedding venue has a grand, pillar-free Westminster Ballroom, fitted with three glittering chandeliers. It can be split seamlessly into three sections to accommodate your wedding proceedings and size. It is swimming in natural daylight and is the height of style and sophistication, so it's nearly impossible to take a bad photo here! There's also a dedicated kitchen for wedding parties, up to 550 people. The culinary team is up to any fine dining task, including Asian or kosher catering.
This prestigious location has been the site of many a love story. Whether you seek something intimate but elegant or lavish with everyone you know, the wedding planners at London Marriott Hotel Grosvenor Square are here to make your dreams come true.