Sending your wedding invitations can be an exciting yet nerve-wracking task. It signals the final hurdle before the big day yet sets the tone for what your guests can expect. And we all know, first impressions mean everything! Your first point of communication will need to consider all the essential information that your family and friends require. Here are the five things you need to include in your wedding invitations.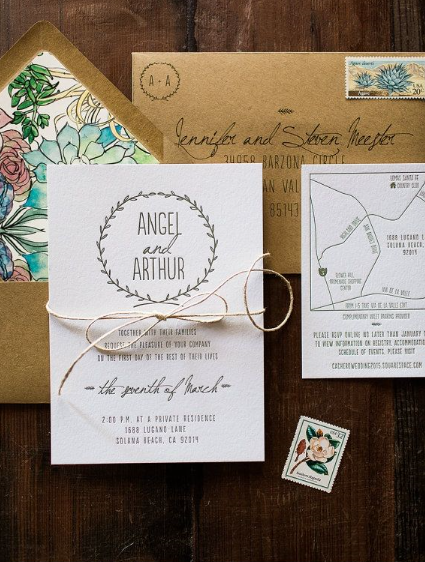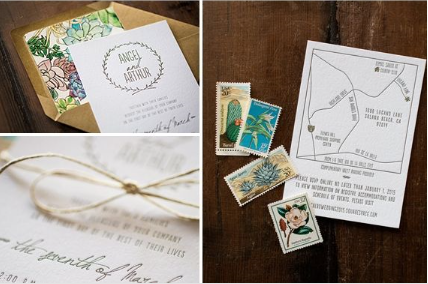 Reply Cards
This is the single most important element to be included with your wedding invite. Your friends and family can RSVP giving you crucial information to pass on to your wedding planner and venue. This will include how many people will be attending your special day – which will have a huge impact on your final numbers and budget. Invitation etiquette requires you to provide a pre-stamped envelope with your home address written on the front, making the process as simple as possible for your guests. All they will have to do is tick a few boxes, seal and pop in the post box. A quirky addition is to include a section where guests can tell you their favourite song. Your wedding playlist is sure to be a hit with this gem of an idea and the dance floor will be full all night long.
Directions & Maps
This is where you need to be super organised and release your inner bridezilla. Believe us, your guests will thank you in the end. And of course, you don't want anyone getting lost, resulting in the bridal party sitting at the head table as tumbleweeds breeze past in your reception room. Bullet point your information and include post codes to make the route from your ceremony to your reception as easy as possible to follow. For family flying in to take part in the celebrations, include all relevant airport details, a list of nearby car rental companies and public transport information. Or if you're really sound and want to splash the cash, you can hire a bus to transport everyone safely.
List Of Local Accommodation
Equally important for guests travelling from out of town or destination weddings. It may seem like you are going a tad overboard with all the research and information but with the rise in popularity of alternative venues and exclusive properties, your friends and family will need to search for a bed in the local area. It's best to consider different price ranges when putting together this list. Include budget accommodation for guests who are just looking for a place to crash and more up-market options for those looking for a relaxing getaway. If you are hiring a country manor for the weekend be sure to ask if there are glamping facilities on-site which relatives could avail of.
Menu Details
It's always a nice gesture to include a preview of your wedding menu. It gives guests a sneak peek of what to expect and they can also let you know in advance of any conditions such as gluten intolerance – giving you ample notice to organise alternative choices for those suffering with allergies. If any guests simply do not fancy your food options, they have a heads up and can zoom into Maccy D's for a happy meal between the ceremony and banquet. Sorted.
Wedding Website
Many couples now set up a dedicated wedding website or email address to keep track of their RSVP list. If you have chosen this efficient and money-saving option, be sure to include your contact email and website URL.
Image Credit: Wed Inspired.