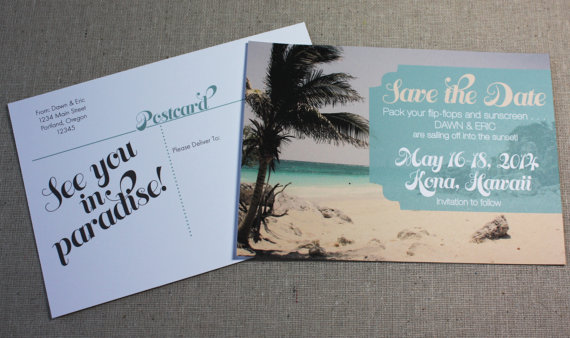 With the Irish weather unpredictable to say the least it's not surprising that many wedding couples are choosing to pack their bags and celebrate their wedding abroad. Where is the best location to plan your destination wedding to take place? We have put together a list of our top 10 choices. Now all you have to do is find out which one seems like the right fit for you and your groom! Let us know which one is your favourite choice.
 10. Australia

With everyone knowing someone living in Australia at the moment it is a pretty deal location for an Irish wedding abroad. With stunning sights to see such as Sydney Harbour and Bondi Beach this location will be an experience you and your guests will cherish forever.
9. Edinburgh 

A choice which is a little closer to home. The fabulous views, a thousand year castle sitting on top of a hill and a number of amazing wedding venues situated right in the middle of the city all make Edinburgh an ideal choice for a destination wedding.
8. Paphos, Cyprus

Almost like a hidden gem, the capital town of Cyprus boats some of the most beautiful wedding venues. And with beautiful weather almost all year round you need not worry about the sun shining on your special day!
7. Flordia

So it seems Disneyland really isn't just for the kids. Did you know that you can get married right in front of the Magic Kingdom's castle? If that seems a bit too much for you there are also a number of beautiful venues to choose from right in the park!
6. Hawaii

Tell your guests to get their hoola skirts at the ready and celebrate your wedding Hawaiian style. With 6 stunning islands where you could hold your nuptials, the hardest part is going to be choosing which one!
5. Rome

With an abundance of wedding venues to choose from such as churches, palaces, villas, castles and gardens within this marvelous city, you will be spoilt for choice. Make sure to enjoy all the sights during your visit.
4. Cape Town, South Africa

Whether it be on the beach front, countryside or in a wine estate you choose to host your wedding, Cape Town won't disappoint. This destination boasts picturesque beaches and glorious weather, what more could you want?
3.  New York

When I think of a wedding in New York the first thing that springs to mind is of course Central Park! Their wedding team will help you plan everything including the ideal spot within the park which include the Shakespeare Garden, The Pond and Cop Cot.
2. Mexcio

With something to suit every wedding couple and wedding budget making it one of the most ideal destination wedding locations. Your guests will thank you for sharing your special day with them for years to come.
1. Mauritius

Delicious food, scenic beaches, clear water and temperatures that rarely reach below 17 degrees make it the ideal wedding destination. Look no further if it is a romantic and intimate wedding you are wishing to plan for you and your guests.
[Image of destination Save The Date by greenquince on Etsy}