The gloomy skies and torrential rain over the past few weeks is really getting old. Cheer yourself up and take a sprinkle of inspiration from our tropical themed wedding mood board. Scorching sun, ice-cold seas, sand between your toes, sun-kissed tans and some pre-wedding fun with your gals. Bliss. We can already smell the Pina Coladas in the air…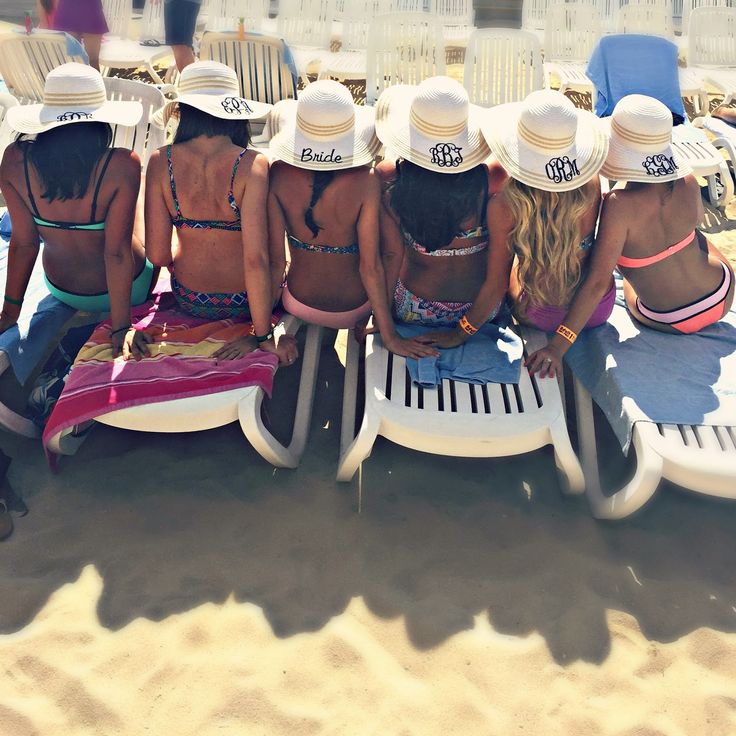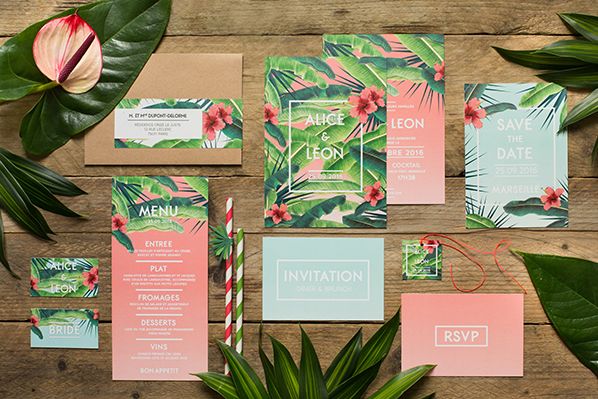 Colour Palette
Perfect for mid-summer beach nuptials, you can go as bold or stay as reserved as you wish with a tropical themed wedding. This colour scheme is all about fun-filled brights and shimmering golds. Think sunset orange, corals, fuschia pink, lime and purple haze for the more extravagant outdoor affair. Don't be afraid of contrasting colours and mixing prints. While if you want to opt for a more traditional style with a subtle nod to the tropics; deep greens inspired by palm tree foliage and classic gold will make your big day extra chic.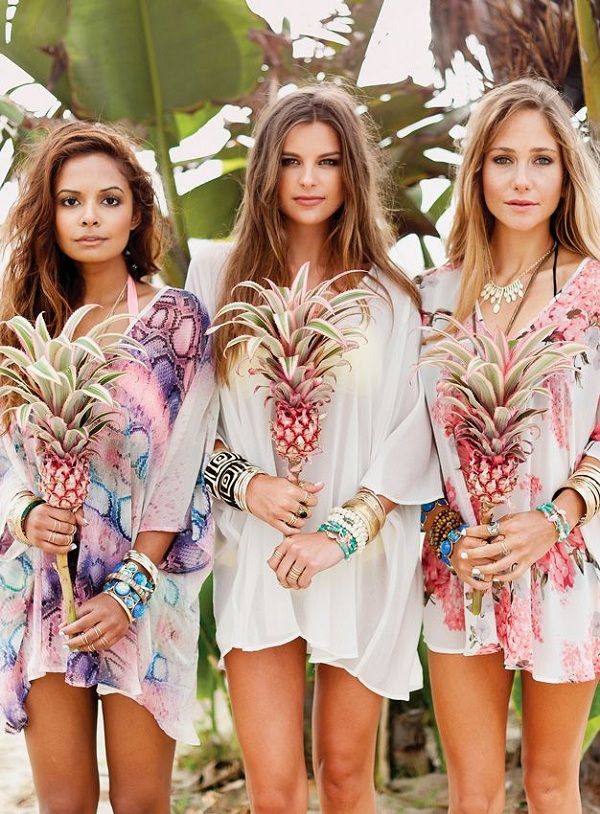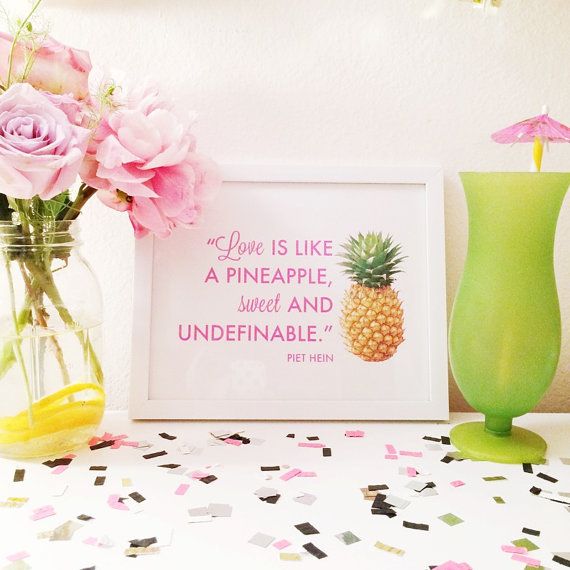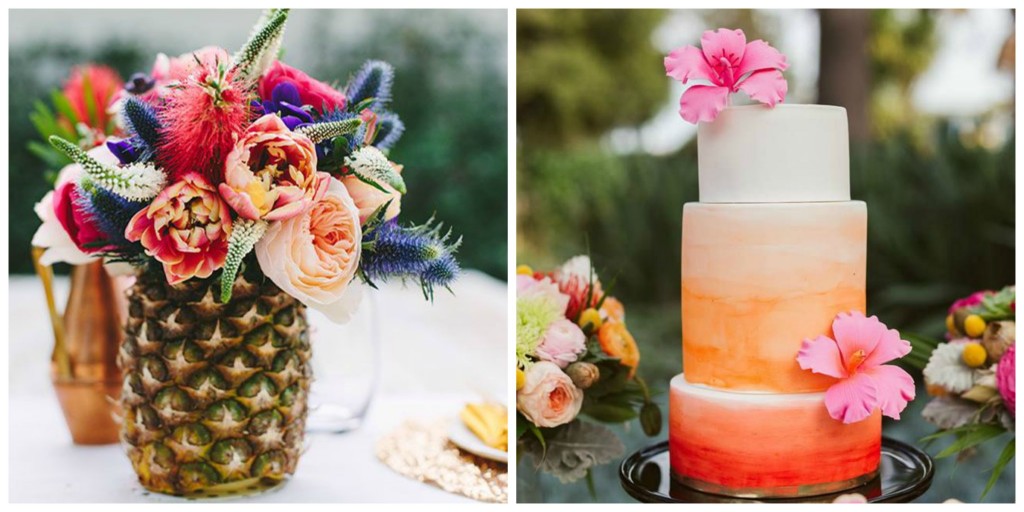 Wedding Party Attire
Opt for flowing and light materials to help keep everyone in your wedding party cool in the tropical climate. It's all about the gold jewellery for the gals to highlight your shimmering tan and dainty sandals to show-off your beautifully pedicured toes. Quirky accessories such as sequined fruit clutches and pineapple cuff links will make your outfits really unique. While fedora summer hats will give the boys a chilled beach vibe.  Lei garlands and sunglasses are a must for budget-friendly wedding favours. These will look fab and add a pop of colour to your wedding album.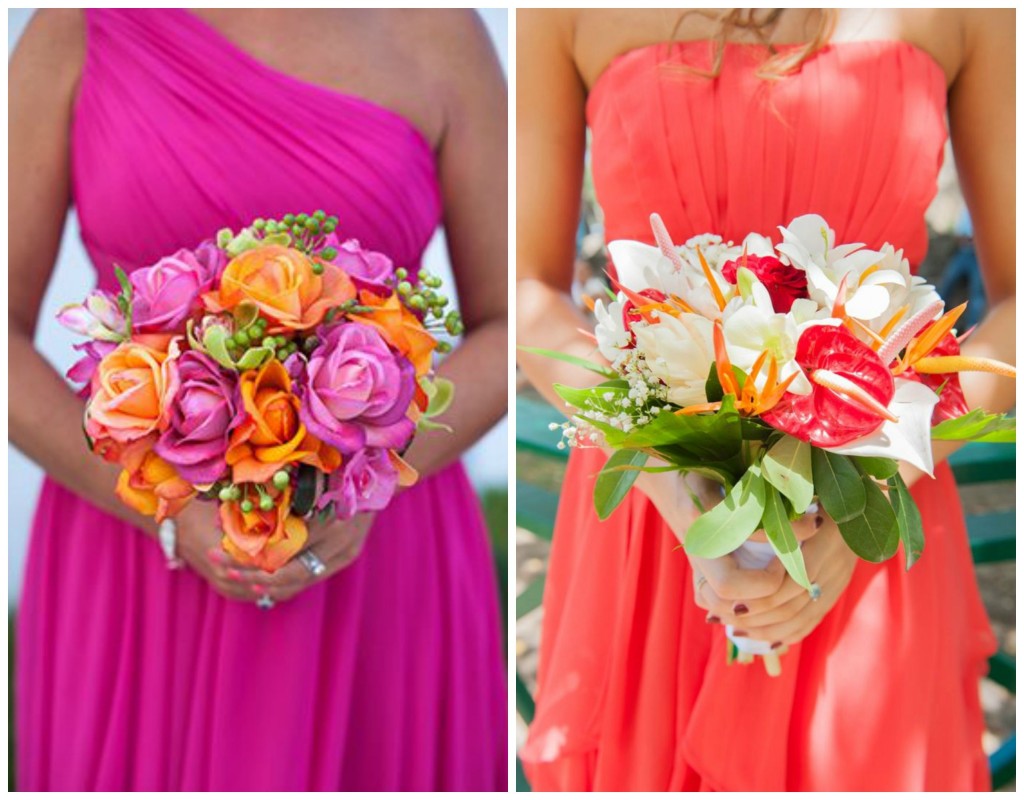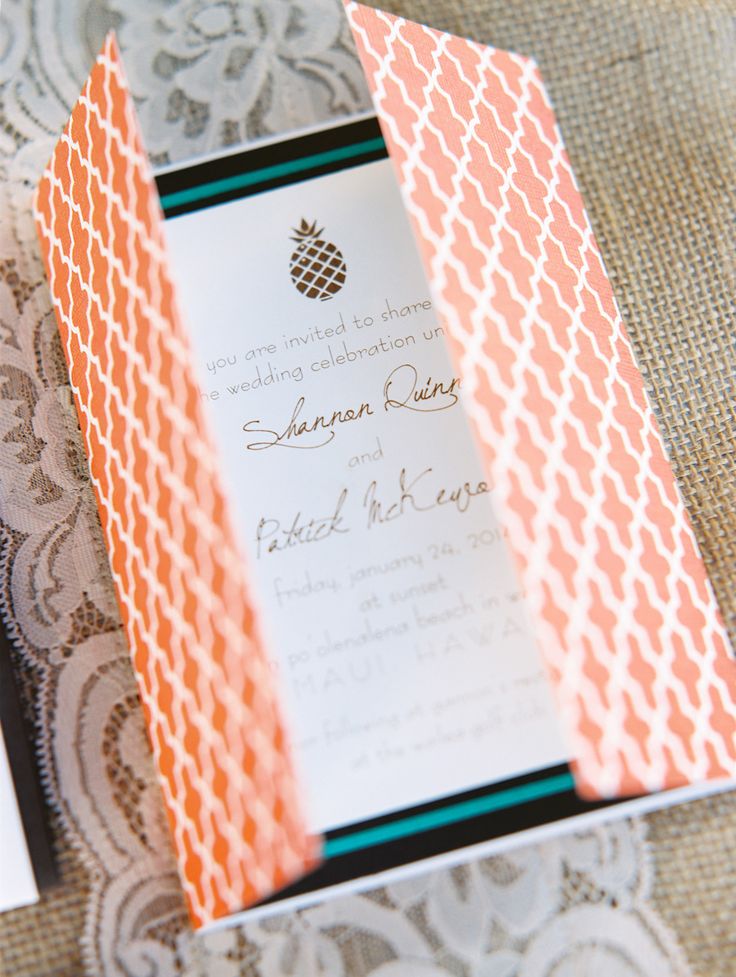 Cool Off Tropicana Style
These LICKALIX lollies are bursting with natural flavours. We love the thought of these tantalizing treats as a light and refreshing hit in the summer sun after your wedding meal. From left to right here are our favourite flavours:
Pimms O'Clock – this refreshing cocktail on a stick is made from fresh strawberries, oranges, lemon, lime, a slice of cucumber and Pimms!
Wills & Kate – Inspired by the Royal Family, a perfect nod to your British roots at your tropical themed wedding. This best-seller is subtly sweet on top with a tangy kiwi finish. Ingredients: fresh watermelon and kiwi.
Amaretto Sour – This alcoholic poptail is made with a lot of love. All LICKALIX lollies are handmade, meaning 100 hand-squeezed lemons and 100 limes are used for just one batch of these little bursts of flavour. Ingredients: freshly squeezed lemon, lime and Amaretto liqueur.
Green Goddess – Perfect for wedding couples who are are still on a health-kick. Packed with vitamins, it's the perfect detox ice lolly. Ingredients: pineapple, spinach, kale, mint and a pinch of lime.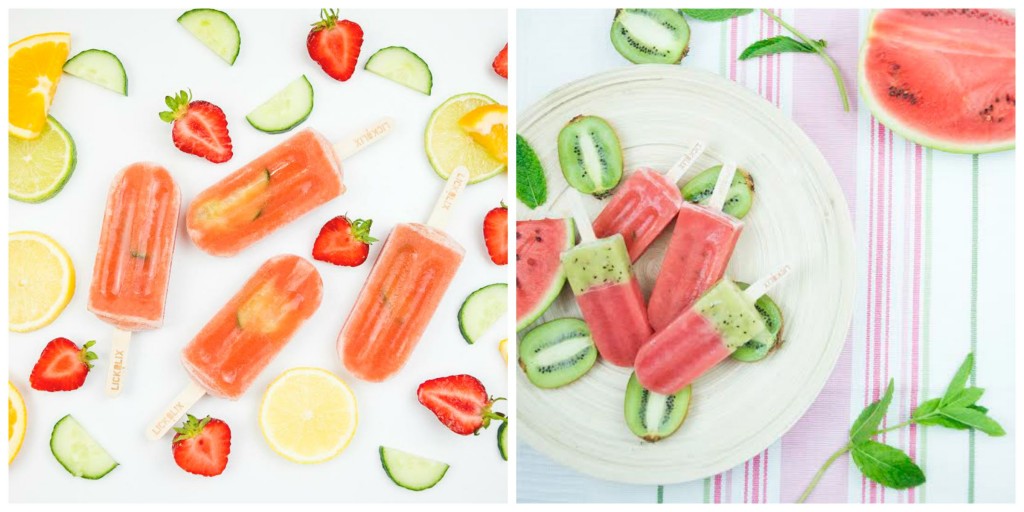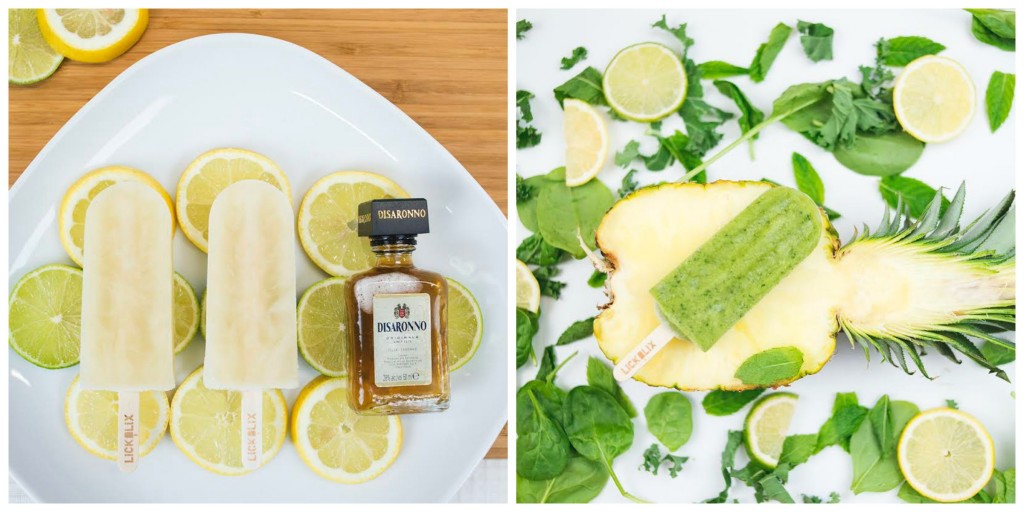 Centre Pieces
Splash out and go wild when it comes to your beach-side table decor. Pineapples, palm tree leaves, flamingos and watermelons are the call of the day to complete your breezy and relaxed outdoor affair. Extravagant and bright orchids will liven up even the simplest of garden furniture and these can also be doubled up later in the night as floral hair accessories once the party really livens up. Funk up your seating plan by naming each table after a Hawaiian island and don't forget to make some DIY fans to help your guests beat the summer heat.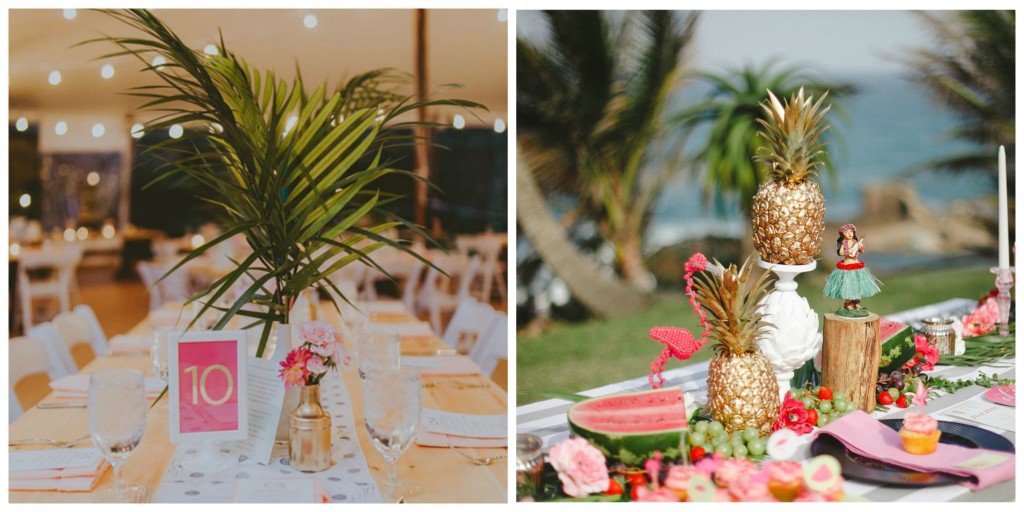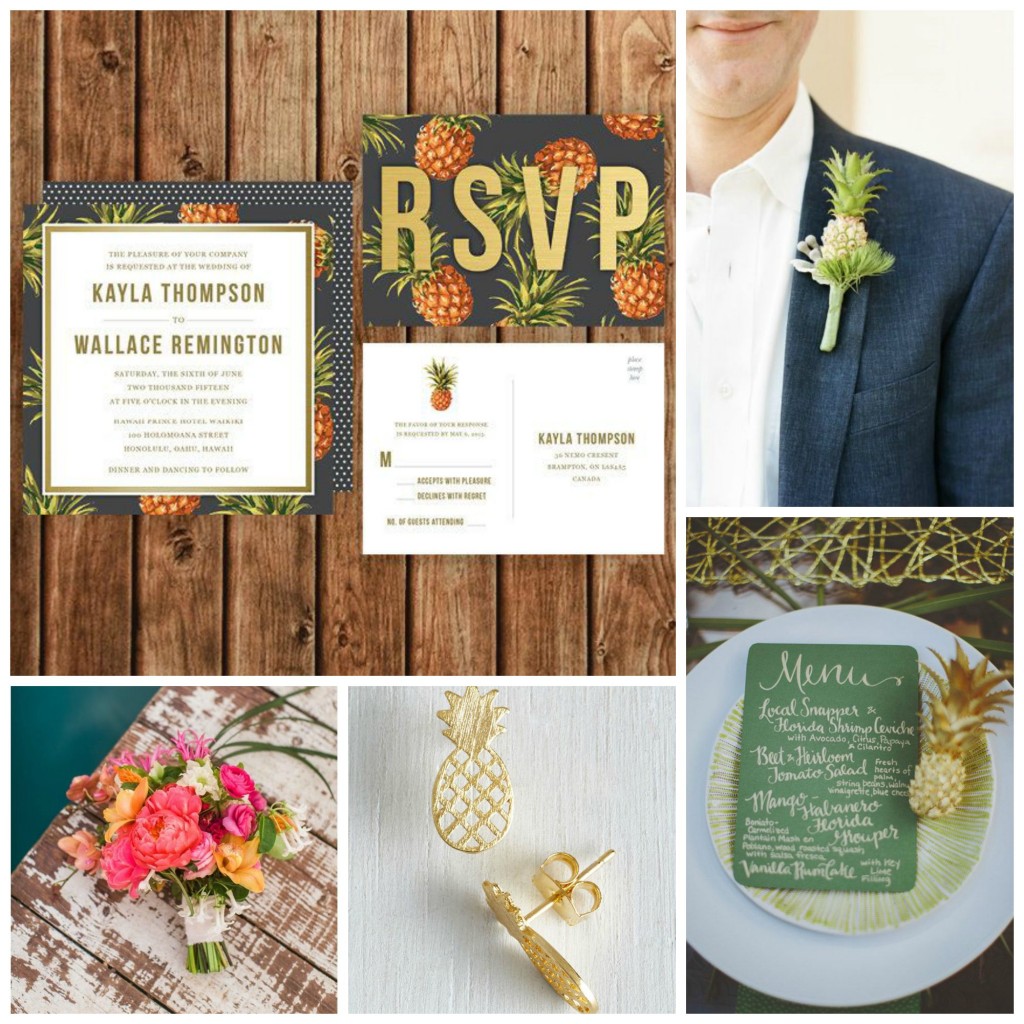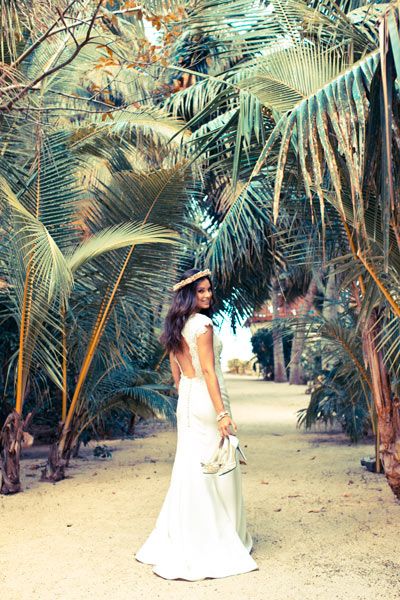 Image Credits: Lovely Little Style; Blog Lovin; Beach Weddings; Etsy; Mod Wedding; Jet Fete; The Very Last Detail; Style Me Pretty; LICKALIX; Ruffled; Kelly Daniels Photography; Brides: Etsy; Style Me Pretty; Le Magnifique; Mod Cloth; Ruffled; Brides To Be.