If you're looking for a wedding full of nostalgia and timeless appeal – a vintage theme is a must. Thanks to a resurgence of shabby chic, vintage weddings have grown a cult-following with many brides searching for treasures from distant decades to really bring their theme to life. Nail vintage wedding style through the decades with these fun and affordable ideas.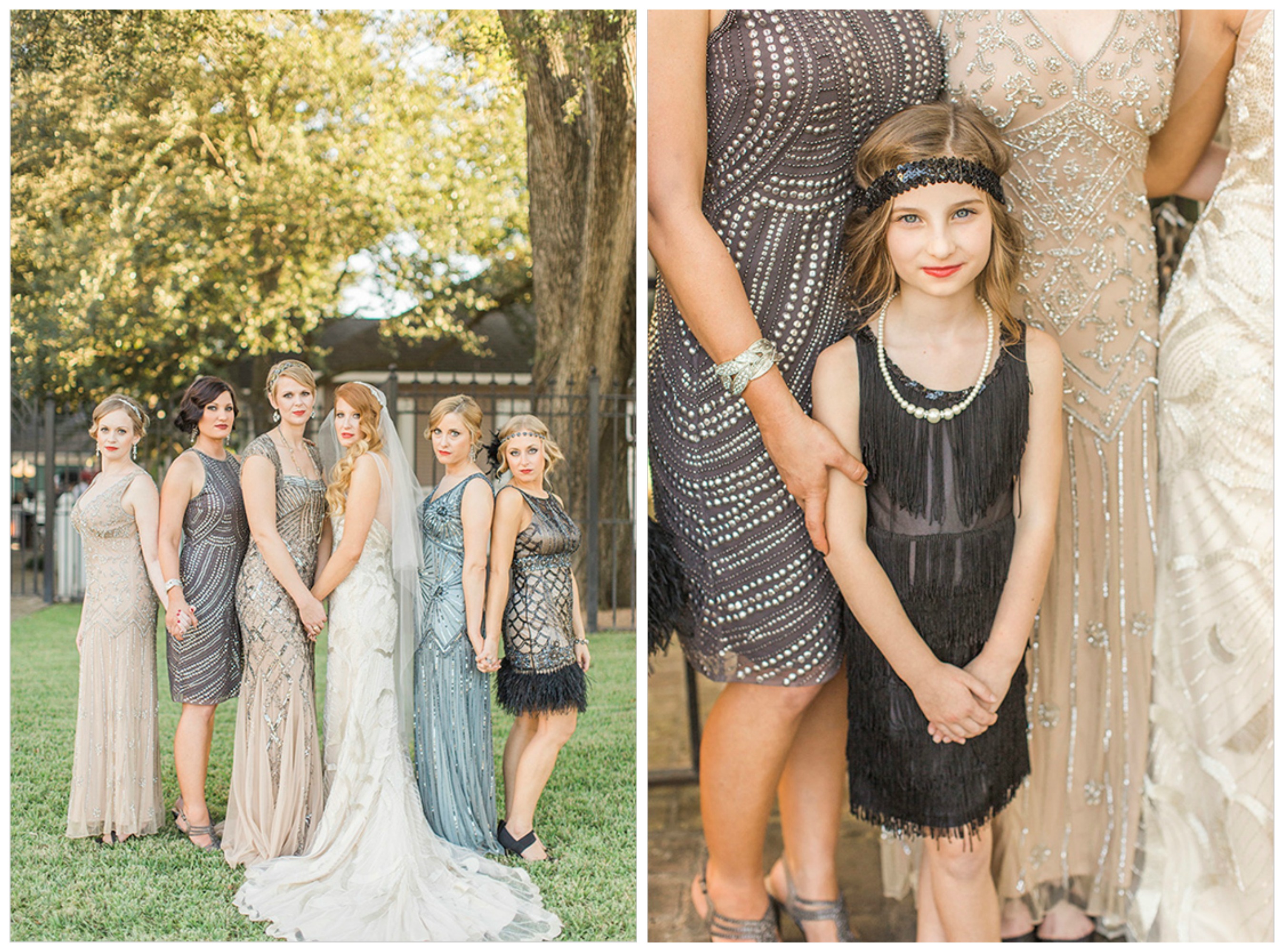 The Great Gatsby – 1920's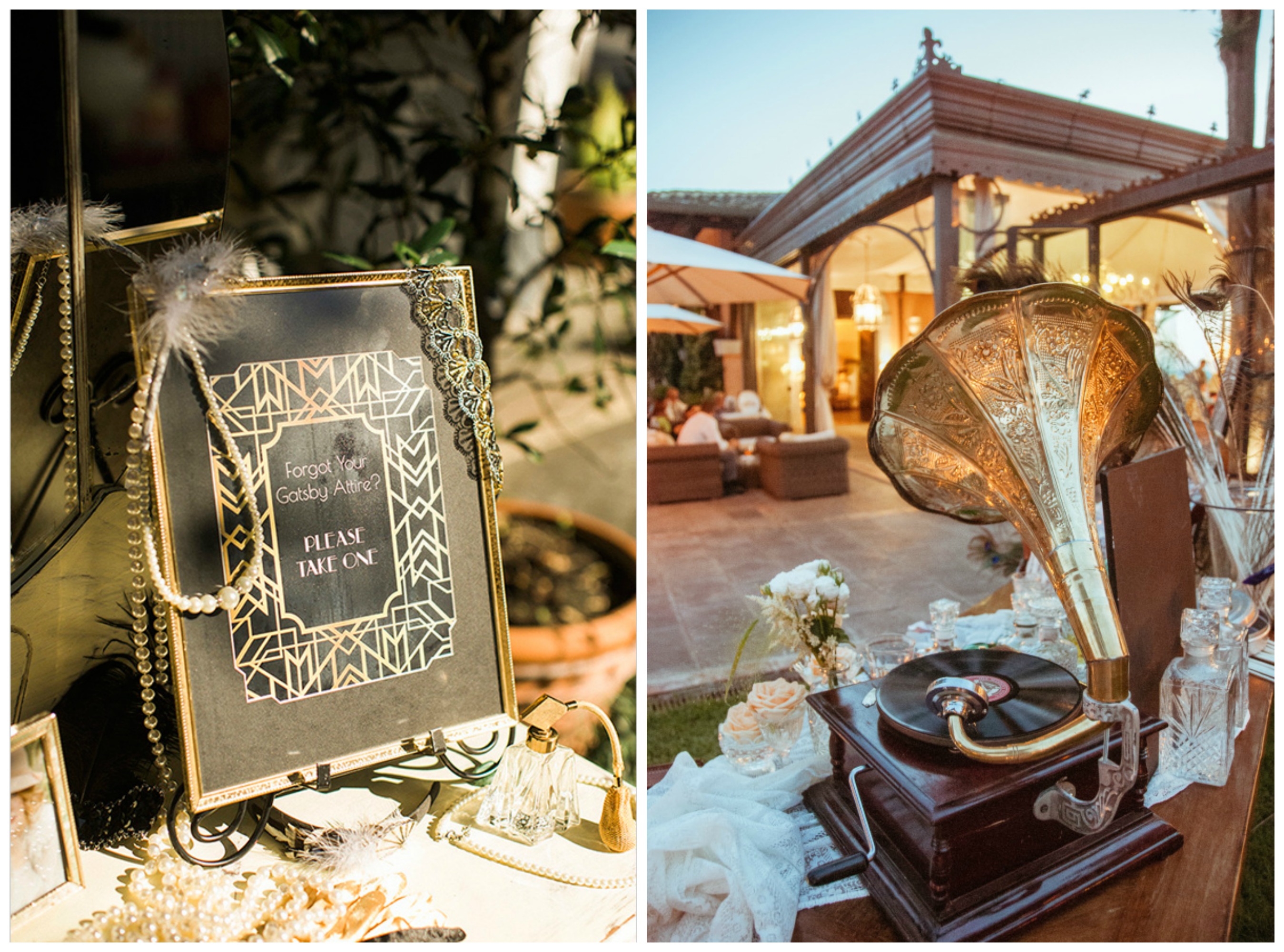 The ultimate era of glamour, who can resist wanting to recreate a time when the men looked dapper and ladies sparkled! Adding touches of Great Gatsby inspired glamour can create a vintage wedding that will truly wow your guests.
Art Deco was the movement of the time, so embracing this style in everything from your bridesmaid dresses to your decor will help to capture the spirit. If you're going to be completely traditional, your wedding dress should be a sleek little number with plenty of sequins, glitter or diamonds encrusted. Anything to make you look as expensive as the champagne. For accessories there are never enough pearls, and a headpiece is without a doubt the key to the entire outfit.
If you want to be truly 1920's vintage visit Lou Lou's Vintage Fair held annually, where you'll find items straight out of a flapper girls wardrobe.
Homespun – 1940's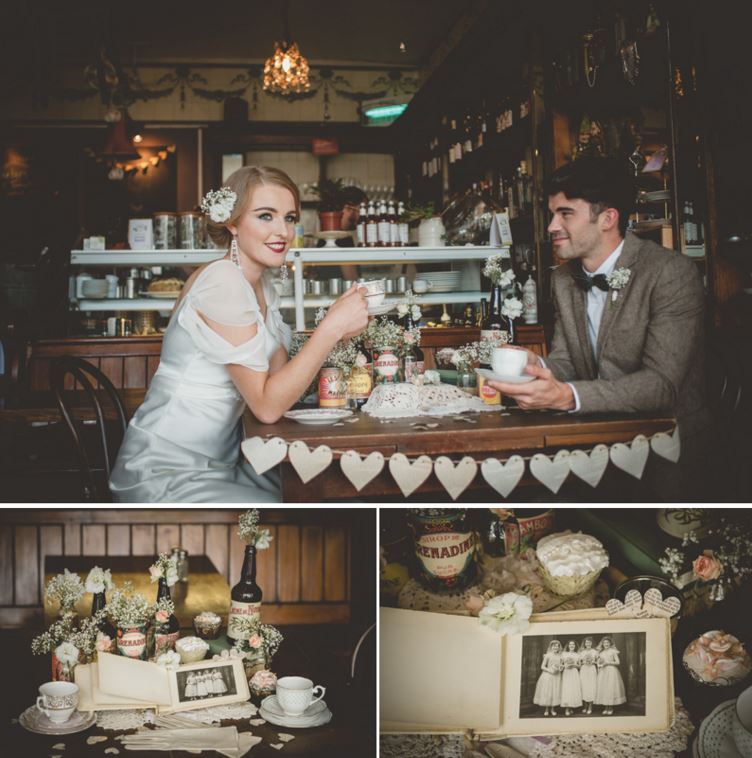 Life on the home front during the 1940's was a time when DIY was all the rage due to the war. But rather than focus on the strong elements of conflict, the 1940's brings lots of romantic inspiration as it was a time to embrace your loved ones and cherish the moments you had together.
Helping friends and neighbours became second nature in this time, so gather together your crafty relatives to help you plan the wedding. Utilising as many of your own and your friend's skills as possible. From making your own invitations, baking your own cake, creating the favours, right down to the decorations. You really won't need a big budget for this vintage theme as it was all about make-do-and-mend!
This philosophy will be the same for your dress, so if you can't alter an existing one, head down to Holmewood Hall's 1940's Vintage Fair that will be able to accommodate your dress needs.
Rock, Roll & Retro – 1950's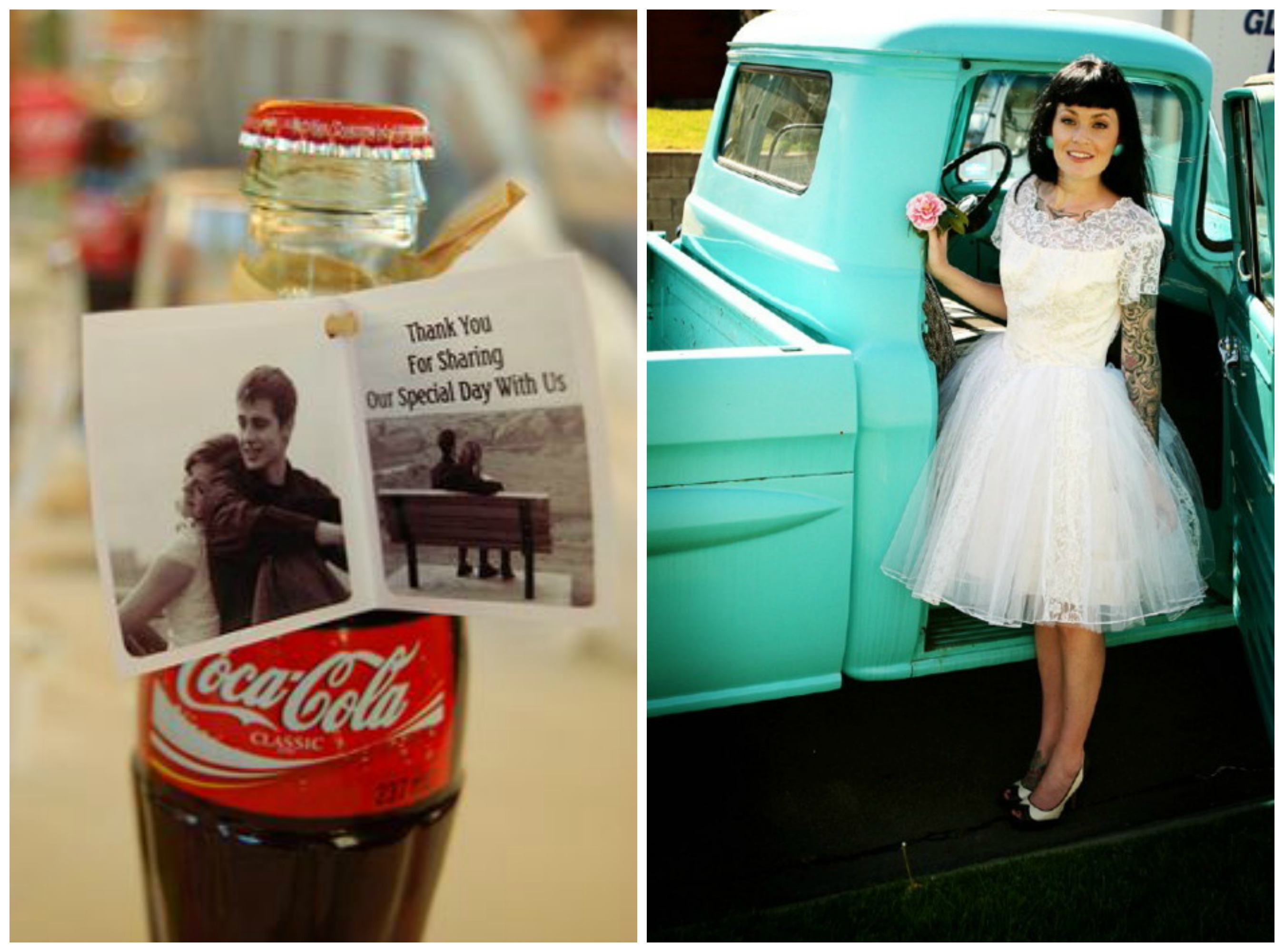 Like an explosion of noise and colour, a vintage 1950's wedding can really make your guests feel in the party mood – after WW2 everyone wanted to celebrate and live life to the fullest.
Without a doubt the key to a vintage 1950's wedding will be the full dress with lots of layers at a tea dress length. Adding accessories such as elegant gloves and fantastic shoes will seriously set off the mood a la Doris Day. Arriving in an American Cadillac and dancing the night away to  Elvis will certainly make your guests feel as though they've hopped in a time machine for the evening.
Fun, exciting and quirky is the feeling you should go for, with so many classic films from this era you will have plenty of inspiration to feed your imagination as to how it can look and the types of decorations you can create yourself. Etsy is now a big market place for vintage invitations and bespoke dresses if you want to buy new, but if you want to do it by the book Judy's Affordable Vintage Fair is well worth the visit.
Image Credits: Innocenti Studio via Style Me Pretty; Bridal Party & Sign – Alicia Pyne Photography via Wedding Chicks; 1940's Wedding – Lucy Greenhill Photography via Bespoke-Bride.