The traditional, plain wedding cake has become a thing of the past. With new emerging trends and themes for each bridal season, it's easy to see why couples want their special day to stand out.
Make your day uniquely yours and wow your guests with these alternative wedding cakes.
Naked Cakes
Our favourite trend this year is the naked wedding cake. White iced cakes have gotten a serious make-under. Unfrosted edges reveal the delicious flavours and fillings inside these fascinating pieces of art.
These cakes are simple and organic making them the perfect choice for a rustic or 70s style wedding.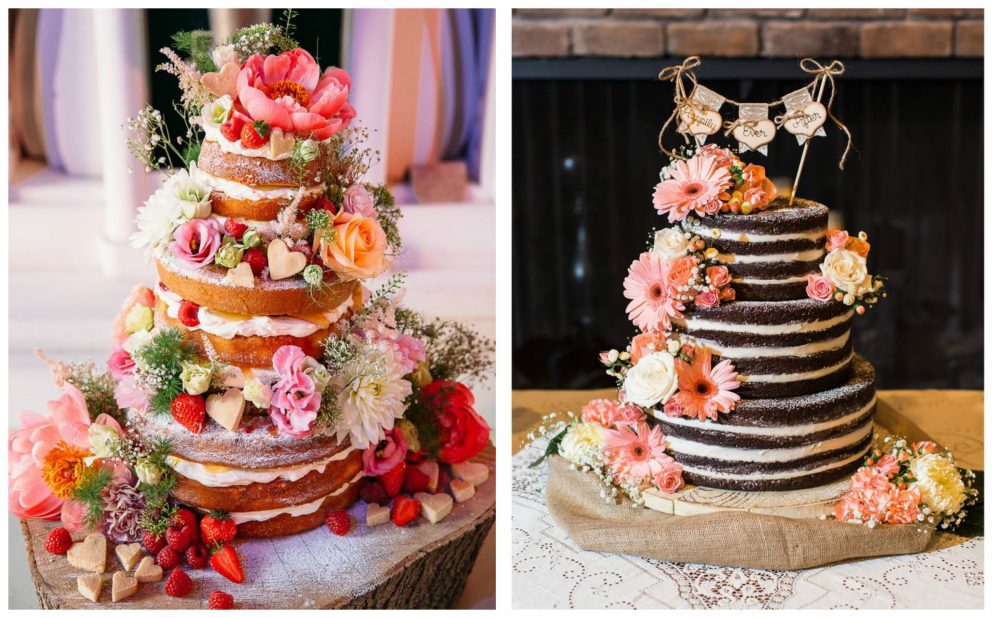 Donut Tower
Gone are the girly, pretty tiers of cupcakes. Glazed, sugary stacks of donuts in an array of colours are the new trend in town. Sure, they don't look as pretty but they taste damn good! Nobody can resist a squishy Krispy Kreme!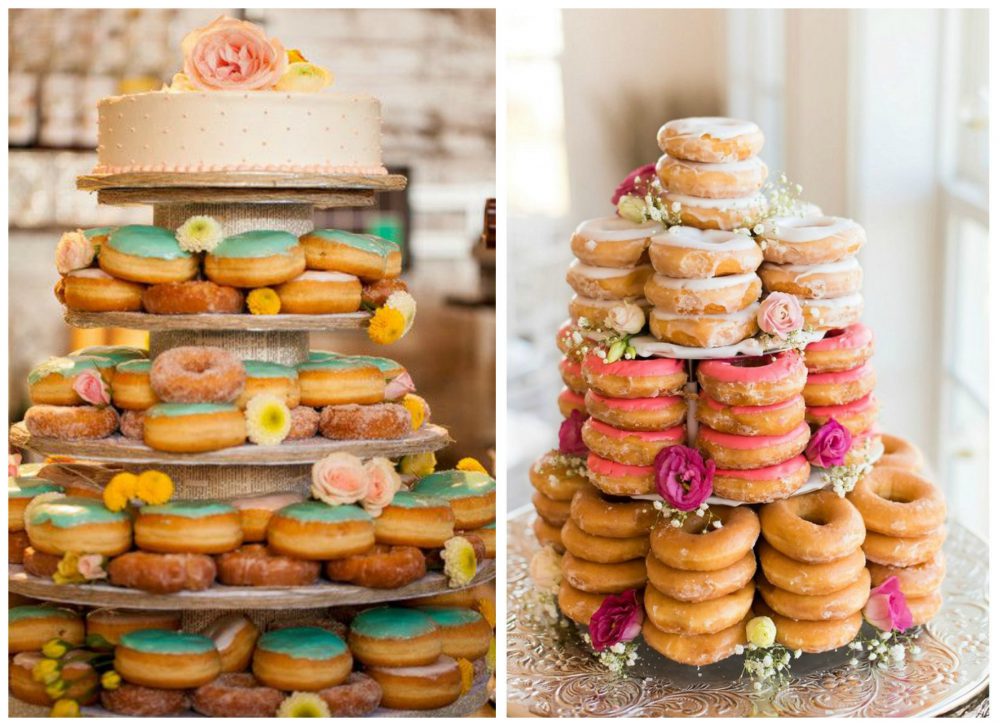 Macaron Madness
These delectable delights are the must-have wedding cake this year for the fashionista bride. Add a touch of Parisian glamour to your vintage wedding with hues of gold and pastels.
Go mad with an array of flavours from vanilla pod, chocolate praline and coffee to pistachio. Your guests will remember these melt in the mouth treats for years to come.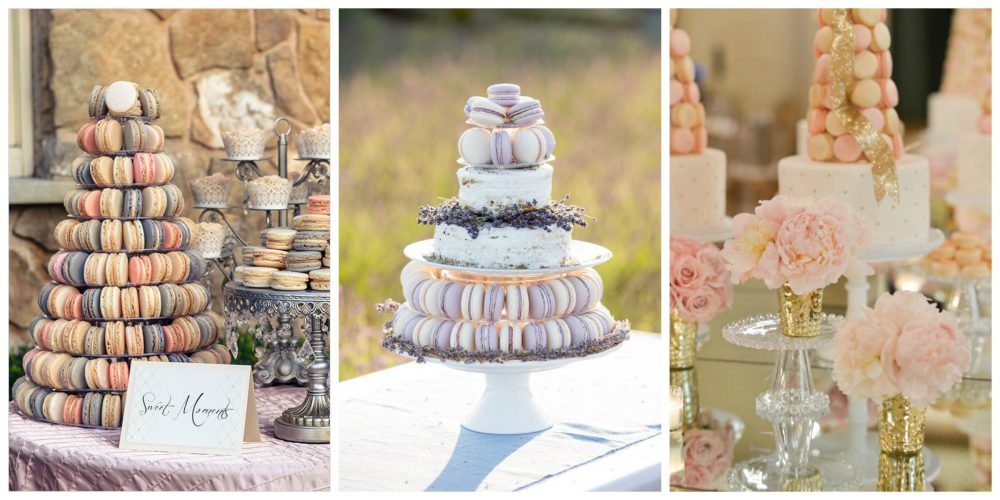 Sweet Dreams Are Made Of Cheese
There's nothing cheesy about these wedding cakes! Cheese towers are becoming more and more popular for couples who have a savoury tooth.
These cakes can be really sentimental by personalising your choice of cheese by sourcing from countries you have travelled together as a couple or places of birth.
Serve with crackers, fruit and complimentary wine to spoil your guests.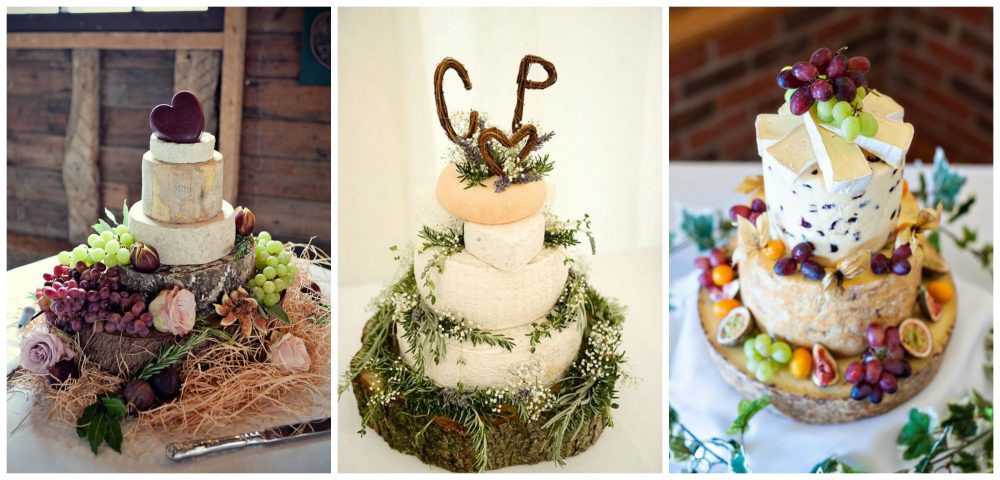 Humble Pie
The humble apple pie became wedding couture last year thanks to style icon Lauren Conrad. To personalise her wedding to beau William Tell, the reality TV star enlisted her friends to bake over 50 apple pies!
This style wedding cake is perfect if you plan a simple, traditional wedding. It looks stunning in candlelight, donned with wildflowers and matched with an ivory and gold colour scheme.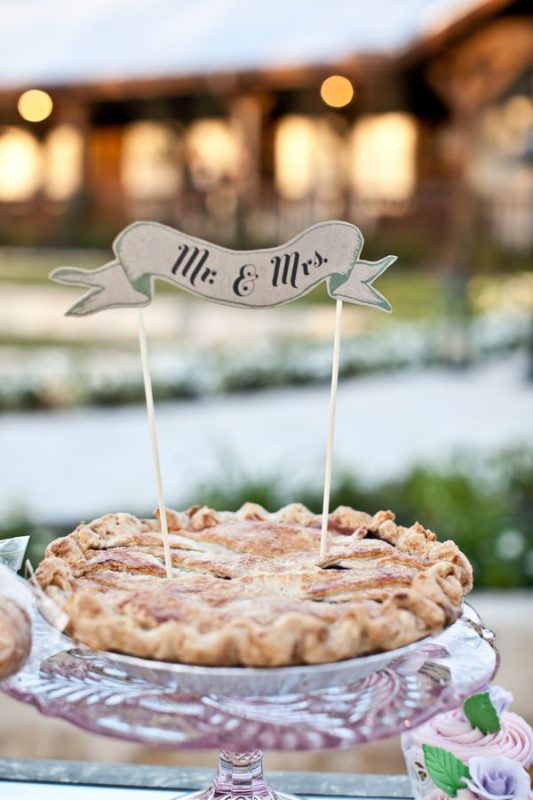 Image Credits: Love My Dress, Rachel Solomon, Huffington Post, The Budget Lifestyle, Wedding Chicks, Whimsical Wonderland Weddings, Mod Wedding, Bridal Musings, Blog Lovin, Love Wed Bliss.