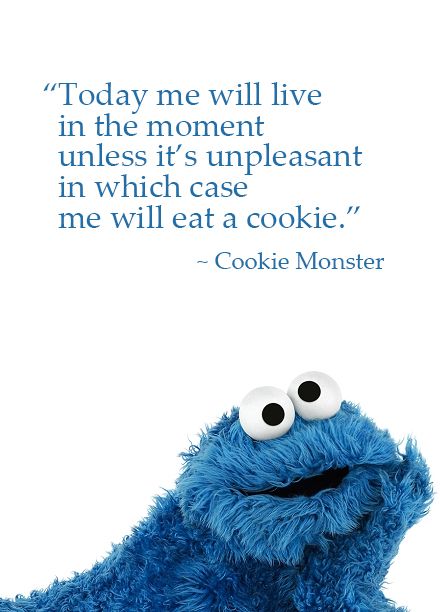 How can you go wrong with cookies? I have yet to meet a person who doesn't love cookies! Today, we have chosen an amazing recipe for the chewiest, most scrumptious cookies you will ever have!
If you are having a dessert table at the wedding, cookies are never a bad addition. Another idea is to bake homemade cookies and have them as a beautiful little wedding favour. I imagine most of the favours won't make it out the wedding venue door, but that's OK. Finally, you can just bake these and enjoy them all by yourself! Check out this recipe from AllRecipes.com…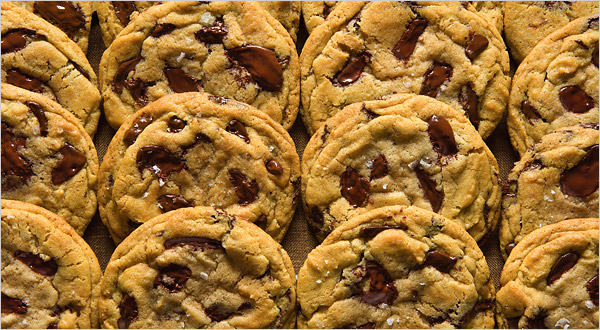 Ingredients
Original recipe makes 1 1/2 dozen
2 cups all-purpose flour
1/2 teaspoon baking soda
1/2 teaspoon salt
3/4 cup unsalted butter, melted
1 cup packed brown sugar
1/2 cup white sugar
1 tablespoon vanilla extract
1 egg
1 egg yolk
2 cups semisweet chocolate chips
Prep: 10 mins
Cook: 15 mins
Ready in: 40 mins
Directions
Preheat the oven to 325 degrees F (165 degrees C). Grease cookie sheets or line with parchment paper.
Sift together the flour, baking soda and salt; set aside.
In a medium bowl, cream together the melted butter, brown sugar and white sugar until well blended. Beat in the vanilla, egg, and egg yolk until light and creamy. Mix in the sifted ingredients until just blended. Stir in the chocolate chips by hand using a wooden spoon. Drop cookie dough 1/4 cup at a time onto the prepared cookie sheets. Cookies should be about 3 inches apart.
Bake for 15 to 17 minutes in the preheated oven, or until the edges are lightly toasted. Cool on baking sheets for a few minutes before transferring to wire racks to cool completely.
Let us know how your cookies turn out! Share you pictures with us on Twitter…