With Valentine's Day just gone, February is one of the most popular times of the year for romantic proposals. There's just something about the month of love that sees many of us walking around with hearts in our eyes…
With more people getting down on one knee than during any other month of the year, February is also one of the most popular times for planning and booking your big day.
Imagine the scene, they have popped the question. You've said yes. Now it's time to start planning what should be one of the most memorable days of your life – well we hope so. With people starting to plan their wedding immediately after a proposal, it's big business and comes with an even bigger checklist of things to book, organise and buy! With the average wedding costing more than £10,000 (the same as a house deposit), traditional British weddings are a costly affair.
Justified by the mind-set that, 'if you are only going to do it once, it's worth doing it exactly how you have always imagined it,' your wedding day is probably one of the biggest and most expensive celebrations you will experience in your lifetime.
Be open and honest about your finances.
Solid relationships are built on trust and honesty. Money has been blamed for causing unnecessary strain and stress on relationships when people are not honest about their past. After all, when it comes to making large purchases together such as homes, cars and home improvements, you want to be sure that there is no nasty surprises that will stop you in your tracks – well I would!
While talking about money and debts can be difficult for some, when you're in a relationship, honesty is always the best policy. If you find talking about money somewhat challenging, taking a money and relationship quiz with your partner can be a really fun and light hearted way to start the conversation flowing. There are also a host of guides out there, such as the Experian money and relationships guide, that will prompt areas for discuss and suggest ways to address any issues that may arise.
Will you have a joint bank account?
Firstly, will you get a joint bank account or keep things separate? If you are going to be opening a joint bank account together, it is vital that you have a hold on your shared monthly outgoings, and understand the impact of your day-to-day financial decisions. After all, when you enter a joint bank account with your partner, your credit reports will become linked as a result. So, for example, if one of you decides to blow a huge amount of money on a credit card that you can't afford to pay back, this could impact how the other one of you is viewed by a lender if they apply for credit in the future, even if the card is in just one of your names.
When considering opening a joint bank account, it is advisable to look at your credit reports online using a service such as Experian, which will allow you both to view your credit history, covering the last 6 years.  Once you both know your credit ratings, you'll also have a good idea as to how lenders will view any credit applications you'll make in the near future. So, as well as knowing your partner inside out and being sure that this is the person that you want to spend the rest of your life with, it's also worth making sure that your finances are in order, so that there will be no hidden secrets making an unwelcome surprise at the start of your married life.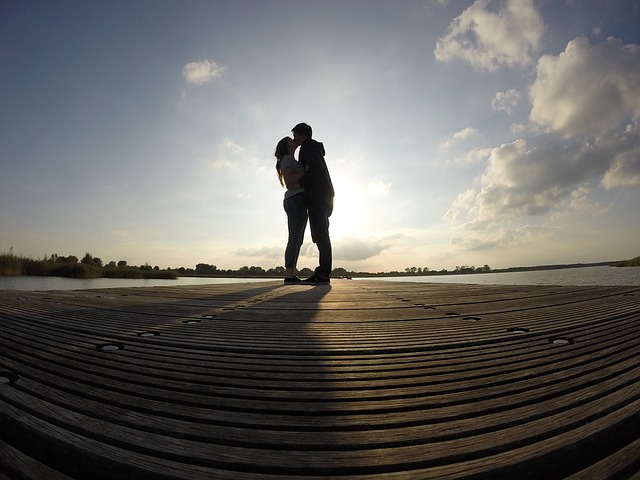 Cost of the wedding and honeymoon
People often think that preparing to become Mr and Mrs is all about planning and subsidising the cost of your wedding day and honeymoon itself. Caught up in the moment, it's easy to forget that getting married is you basically saying, " what's mine is yours, and what is yours is mine!" So, although it's easy to find yourself consumed by the excitement of booking your wedding location, picking out the perfect dress and booking your dream honeymoon, you also need to find the time to sort out the serious stuff.
Finalise a budget and stick to it
Decide what your budget is and stick to it. Accumulating massive debts that you can't afford to repay at the beginning of what should be a blissful married life, is not a good start. We all want a dream wedding but if it is going to leave you out of pocket when you are starting to think about starting a family or investing in a bigger home, you should ask the question, is it really worth it?
Evaluate your monthly income, any savings that you have for your wedding day as well as family donations – if these cover everything, then great! If not, how are you going to fund those extra expenses? Are you even in a position to qualify for credit should you need it? It's better to know where you stand from the start.
It's also important that you both agree on how much you'll spend and how you will spend it. You need to ensure that you are both comfortable with how much you're budgeting for your big day and that this fits into your long term financial plans. This can be a point of debate, especially as it will be one of the first major joint financial decisions you have made. It's important to keep in mind, however, that financial compatibility and the ability to speak openly about such important decisions is an integral part of a successful relationship and is something that you should get right from the get go.