There's no denying it, pictures last a lifetime. If like most brides, you've decided to dedicate a big portion of your budget to capturing every moment of your big day, you'll wanna be darn sure you're happy with the end product! Before you jump the gun and book your wedding photographer, take a long hard look and factor these things into your decision.
Set a Budget
The most obvious task. Decide an appropriate budget together and stick to it. Discuss the main elements you want from your package whether it be a second shooter on the day or albums thrown into the bundle for both sets of parents.
Turn Detective
Get in CSI mode ASAP! Fun fact – did you know over half of engaged couples book their suppliers based on social media alone? This is where all flaws are laid bare. Research recommendations from previous wedding couples and check out their website. Some photographers feature Real Weddings on various wedding blogs, or if they are really tech savvy, they may even have a blog of their own. Never choose your photographer just because your mum's best friend's daughter booked them. What worked for their nuptials, may not for yours.
Know Your Style
Each photographer will have their own style of shooting and editing. There's a huge variety to consider when it comes to lighting, contrasts and focus. Are you drawn to soft pastel pictures with lots of light and blurred backdrops or clean, sharp images? You'll get a good idea of a potential photographer's style by scouting the image gallery on their website. Be sure you love it before you book!
Set up an Engagement or Save the Date Shoot
An engagement shoot is a great way to get to know your photographer and see them in action. It's super important to be comfortable around them if you are camera-shy and get a feel for how they will direct you on the day.
Decide What's Important to You
Do you want lots of family photos to treasure for years to come? Or are you interested in capturing your love story as a whole including all the little details and tender moments. Everyone has different taste, you need to decide what your personal preference is and make it known.
Make an Essential Shot List
Write down a list of must-have pictures such as the first-look with dad and see if these are feasible on the day.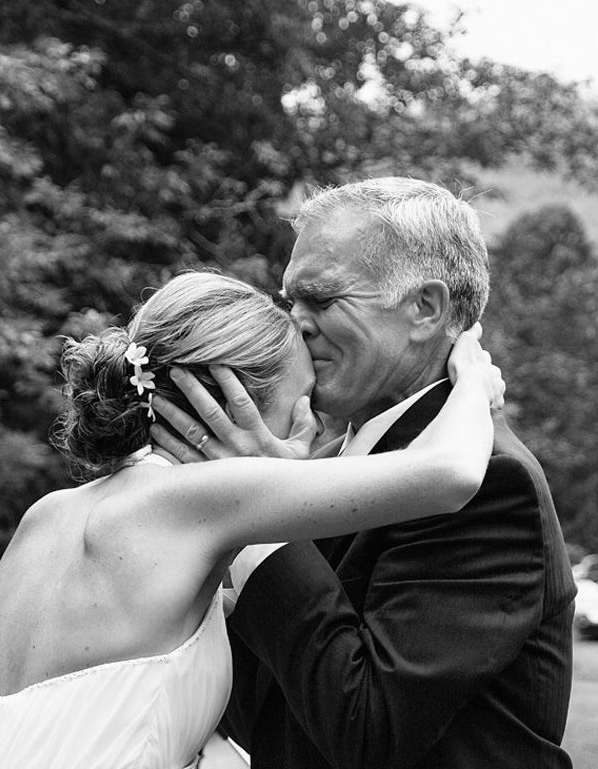 Be Realistic With Your Time Frame
There may be beautiful scenery nearby in the form of luscious woodland or sandy beaches, but don't forget to factor commute times into your day. Of course, the backdrop will look sensational in your images. But if it's a 45 minute journey each way, that's a huge chunk of your day spent cooped up in a car away from your guests. While we all want to get those oh so perfect shots, be realistic and aware that you will want to be celebrating with friends and family.
Lay Out Exactly What You Don't Want
I don't know about you, but staged wedding shots and heavily edited photographs really grind my gears! Personally, I think they distract from the romance and more natural aspects of the day. Know exactly what you like or dislike and don't be afraid to voice it.
Ask Questions
In the heat of the moment, you may forget to ask those all-important questions that have been nagging you for weeks. Don't be afraid to follow up with an email or prepare questions in advance. Here's just a few things you may want to consider before finalizing:
How many photographs will I get with my chosen package?
How many hours of coverage do we get?
Will these be provided via album, disc, memory stick?
Will our wedding photographs be posted to any social media sites or be used in future marketing campaigns?
Will you be our actual photographer, or will it be another representative?
Are there restrictions if we wish to share pictures online?
What is the charge for overtime?
How long will we be waiting to see our photos?
Sign a Contract
Set out in black and white print exactly what what you would like within the confinements of your agreement. Be sure to lock in that all important date before you sign on the dotted line and take a copy. We have heard a few horror stories of unreliable wedding photographers cancelling at short notice – and even one who just failed to turn up! Now, that would cause a major wedding day meltdown.
Enjoy Yourself
Don't forget to relax and smile when your special day eventually rolls around! Every bride looks absolutely radiant with a beaming smile and happy glow.
Image Credits: Bride & bridesmaids – Josh Elliot Photography via Style Me Pretty; First look – Julia Whitlock Photography via Mon Cherie Bridal.