We're all about that backdrop when it comes to achieving AH-mazing wedding photos! And with these venues, you only need to step outside to be transported into a photographer's dream.
Sometimes words aren't enough, so we'll let these pictures do the talking.
One of the most sought after venues in Scotland, Heights at Apex Grassmarket boasts panoramic views of Edinburgh Castle. Situated on the fifth floor of the hotel with light-filled floor to ceiling windows, your guests will be in awe as they dine in style.
A truly unique setting, this venue certainly has the WOW factor.
Meet with their wonderful Wedding Planner, Chloe, at their Wedding Open Day on Sunday 19th March 2017 from 12pm until 4pm. Full details here.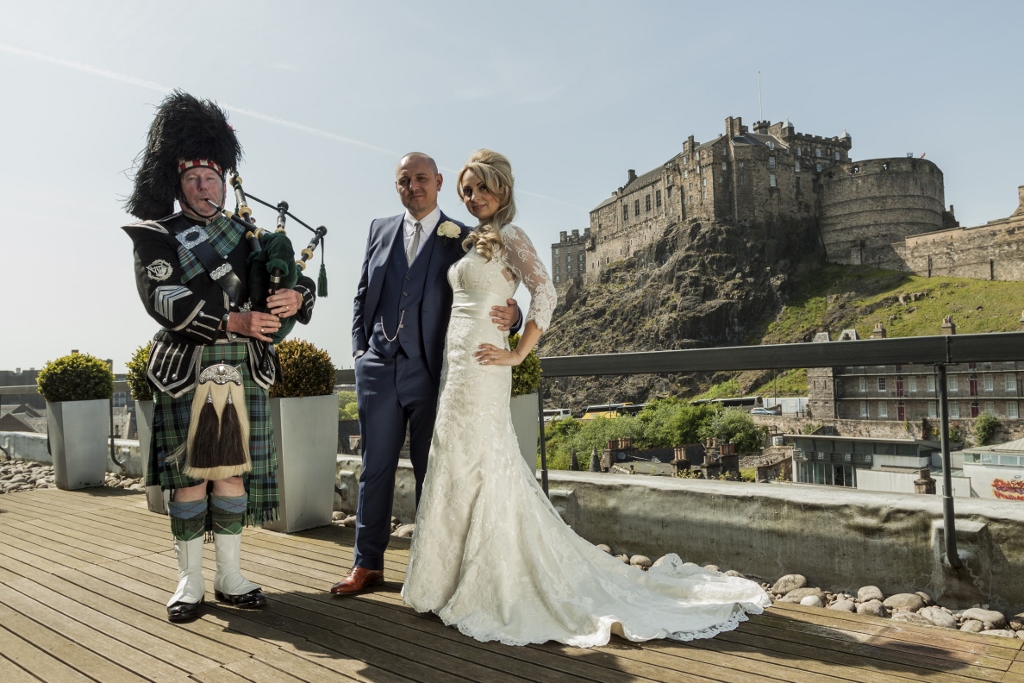 Iconic with Londoners and tourists alike, 'The Gherkin' is undeniably one of the city's most unique modern-day landmarks.
Available to hire exclusively for your wedding ceremony and fine dining, we couldn't think of a better spot to sip champagne and toast your new marriage whilst watching the sun set over the twinkling city skyline. Quite literally heaven.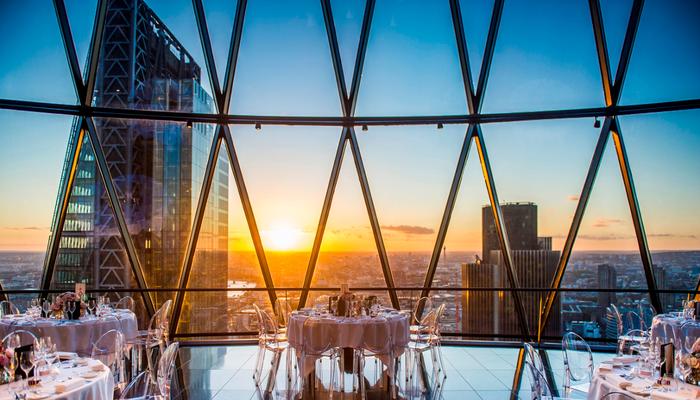 A whimsical love story by the lake. As we leave winter behind and move towards the blossoming spring and summer months, Storrs Hall Hotel is an ideal location for a romantic outdoor ceremony.
Overlooking the breath-taking Lake Windermer, you can exchange vows with your other half whilst basking in the beauty of the dreamy shores and enchanted woodland nearby. Swoon!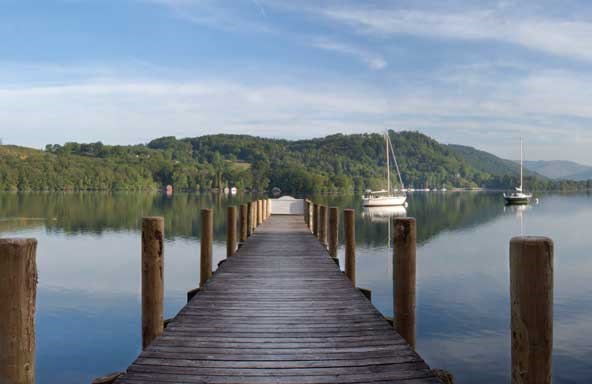 A charming 13th century former coaching inn, The Legacy Rose & Crown Hotel sits quaintly on the banks of the River Avon. With sprawling scenery across the nearby water meadows towards the Cathedral, this venue exudes cute and cozy countryside vibes.
Don't miss their new wedding packages for 2017 – the Charlotte, Elizabeth and Victoria. Each package includes all the key details you need to complete your special day, with great value options starting from just £45 per person based on a minimum of 60 guests. In celebration of the launch, the hotel is offering 10% OFF 2017 weddings booked before 31st March. T&C's apply.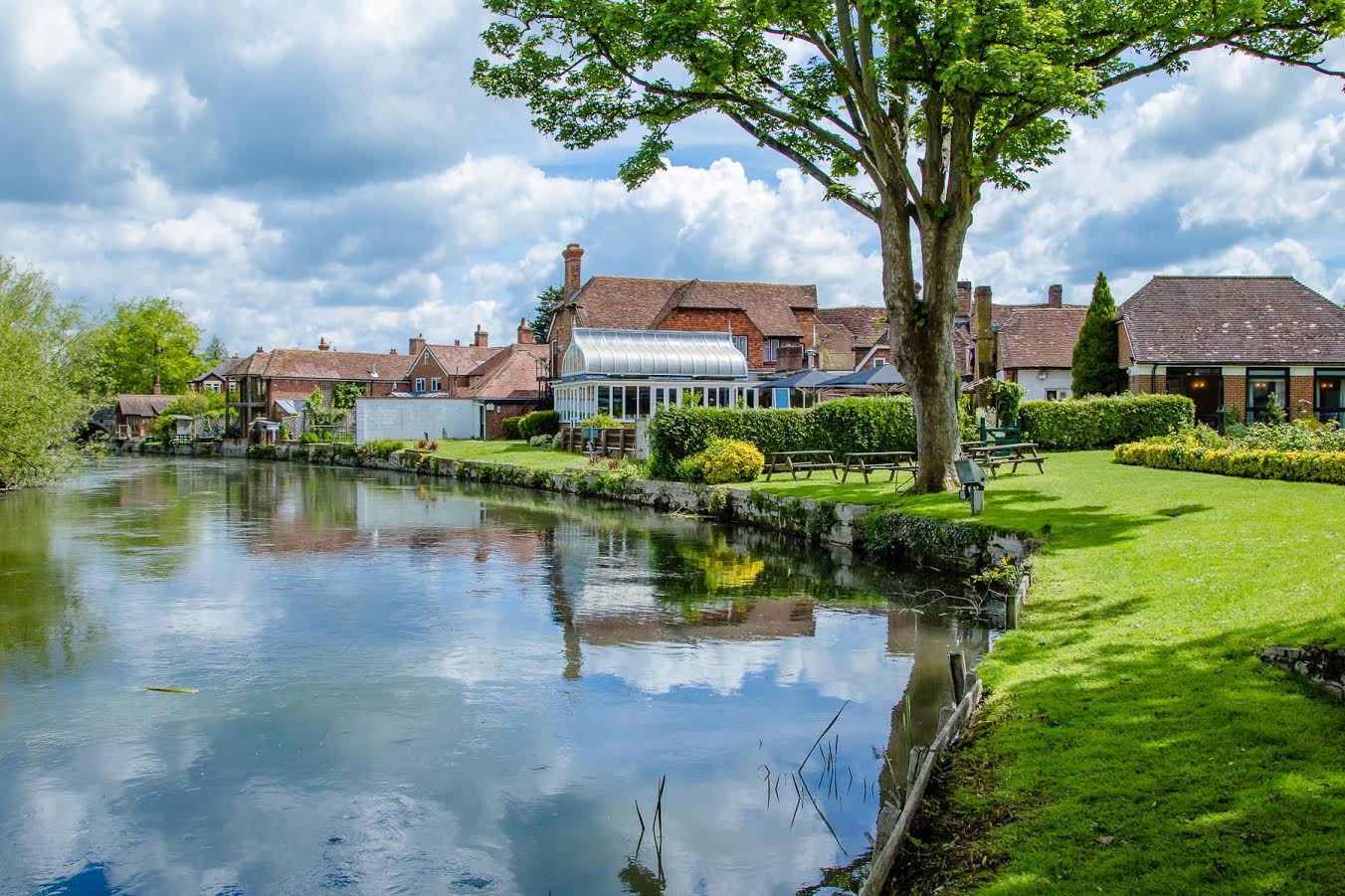 The award-winning One Whitehall Place is an elegant Grade I listed building – oh and did we mention it overlooks the London Eye!? You can't beat that for a truly memorable backdrop!
Your guests are guaranteed to be struck by the sheer architectural wonder that is One Whitehall Place. The splendid exterior of the building represents London in all its grandeur and is most certainly exquisite.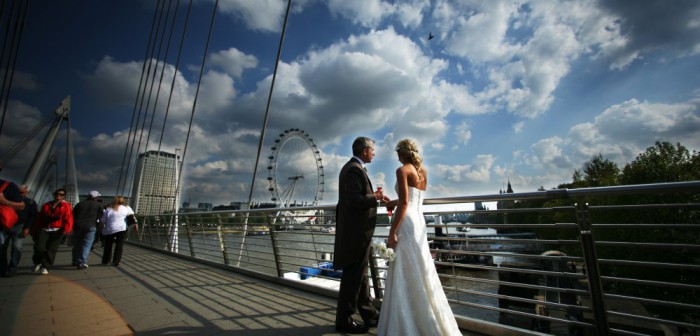 The Channel Islands and spectacular views go hand-in-hand – and the Radisson Blu Waterfront won't disappoint! For a feel of something exotic without getting too far away from the UK or continental Europe, you will be able to invite the whole family for a wedding in Jersey.
The Le Hocq Suite is located on the top floor of the hotel, looking out over the Elizabeth Marina and the glittering blue seas. Our top pick for a breezy summer soirée, we recommend sticking around for your honeymoon to experience the relaxing atmosphere and golden beaches.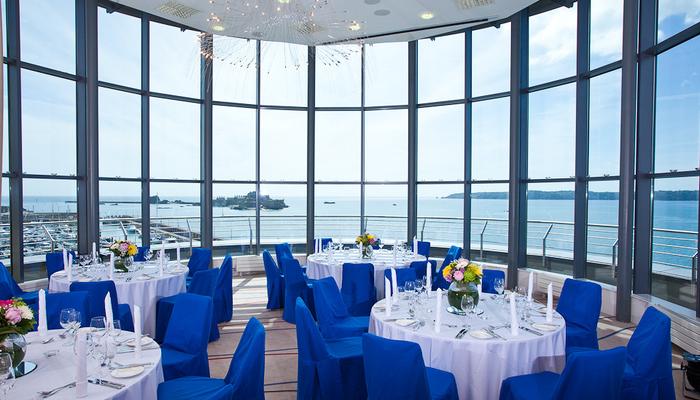 We did a double take when we saw these show-stopping views at Lake Vyrnwy Hotel & Spa. Showcasing the Welsh countryside at its very finest, the scenery at this enchanting spot is straight out of a fairytale fable. The lake even boasts its own majestic tower!
The four-star country house opens on to a private terrace, allowing you and your wedding party to make the most of the natural surroundings. Ultimate wedding photography goals!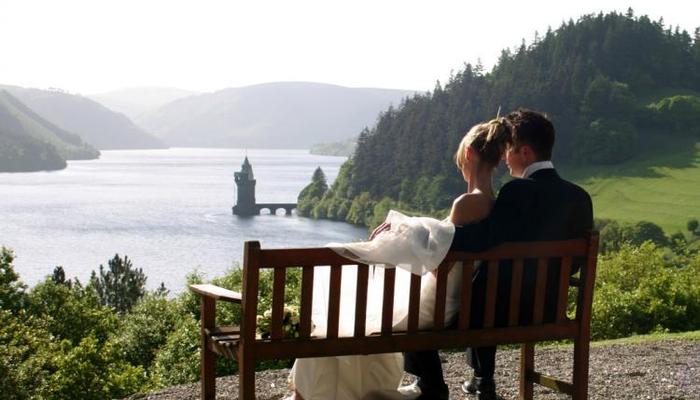 Pretty as a picture. This quintessentially English 15th century house sits in the charming Surrey countryside beside the calming waters of Frensham Great Pond.
Steal a moment as newlyweds while strolling along the dock next to the hotel and don't forget to strike a pose with your bridal party on the prettiest white-wash foot bridge.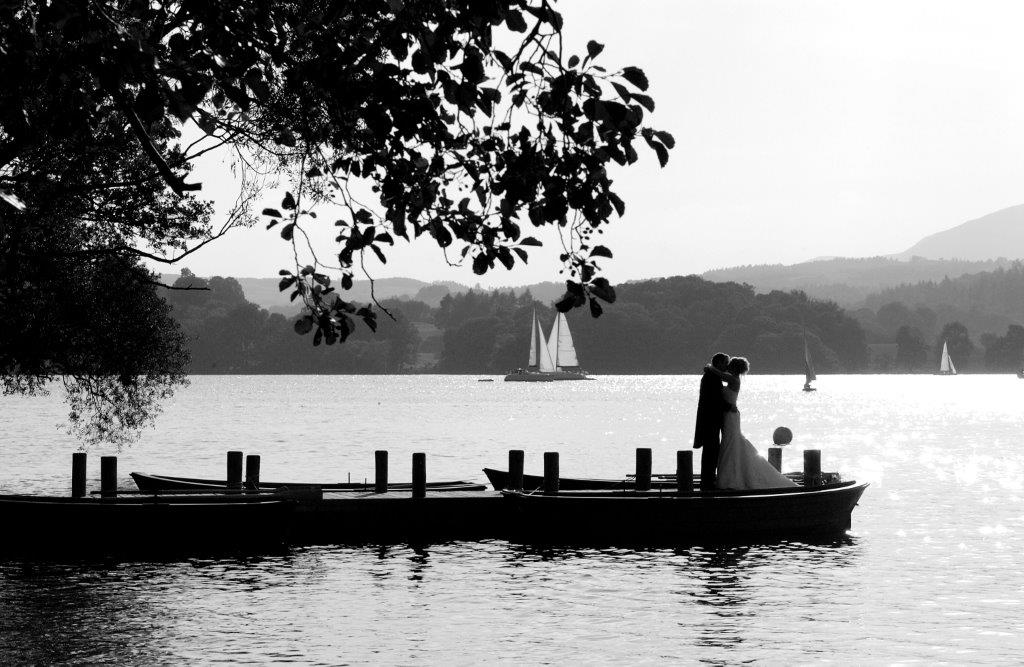 Recent winner of the WeddingDates Top Rated Venue in England 2016, it's quite plain to see why one would be enamoured with Best Western Whitworth Hall Hotel.
Completely versatile, during the colder months this venue is a peaceful winter wonderland. While during spring and summer, the picturesque greenery of the country park will instantly win your heart. The gardens make a perfect backdrop for those all-important photos, regardless of the season – and guests can hand-feed the property's herd of fallow deer. Simply adorable!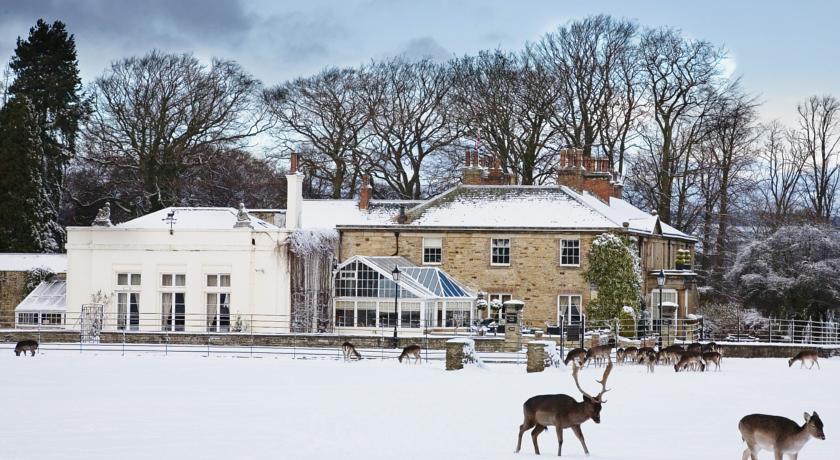 An intimate boutique Georgian house, the Bingham is tucked away beside the river at the heart of Richmond-upon-Thames. The delightful riverside gardens are an absolute pleasure to enjoy during the spring and summer months as you celebrate your happiness with family and friends al fresco.
We recommend speaking with your photographer during the run-up to your big day, and mention that you would love some natural shots of everyone mingling in the garden. You will look back fondly on these precious moments for years to come.
To discover more, couples can attend the hotel's Wedding Open Day from 11am until 4pm on Sunday 5th of March 2017. A host of high-end suppliers will be present on the day and the hotel will be brought to life so you can envision your dream wedding.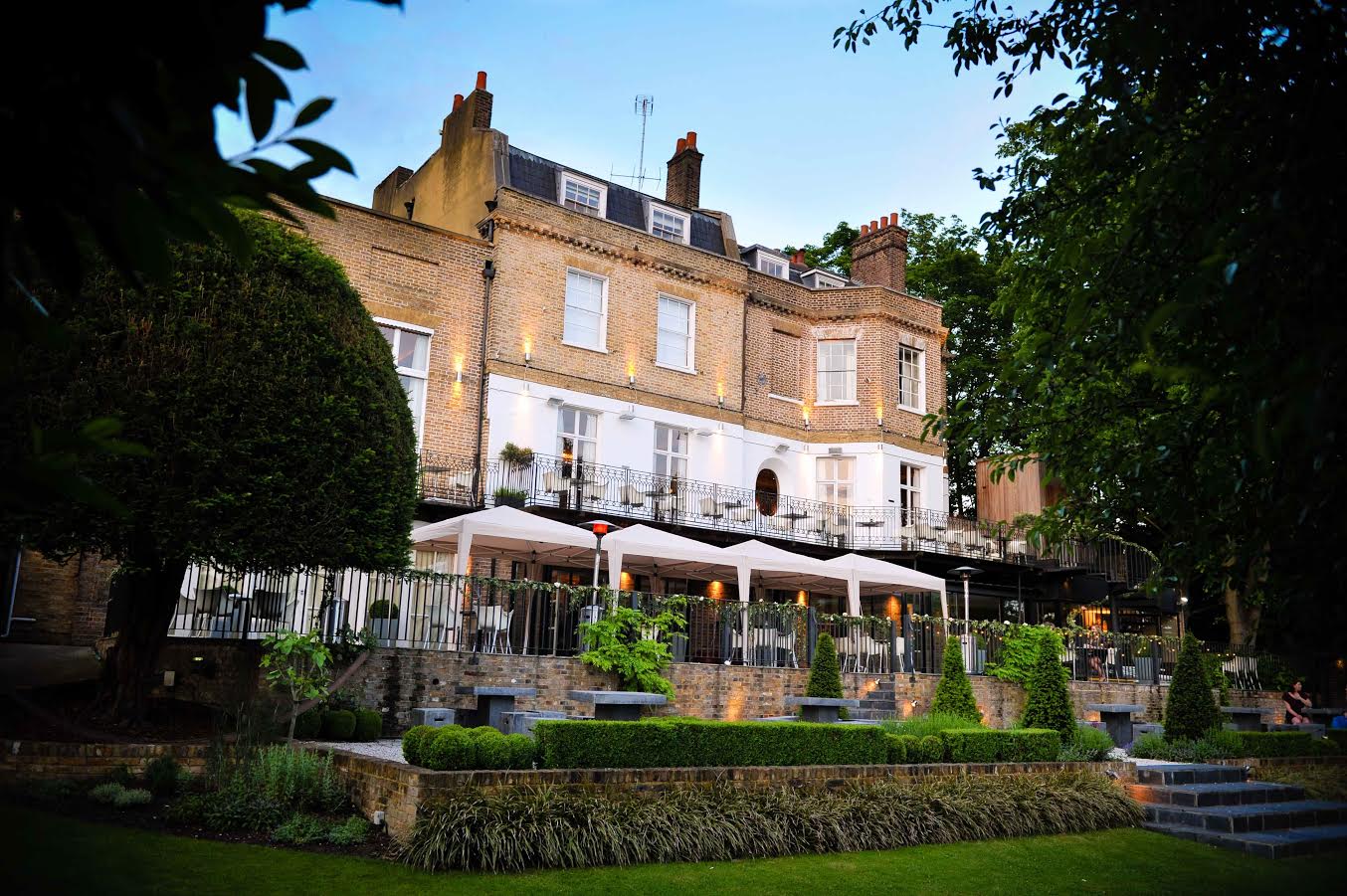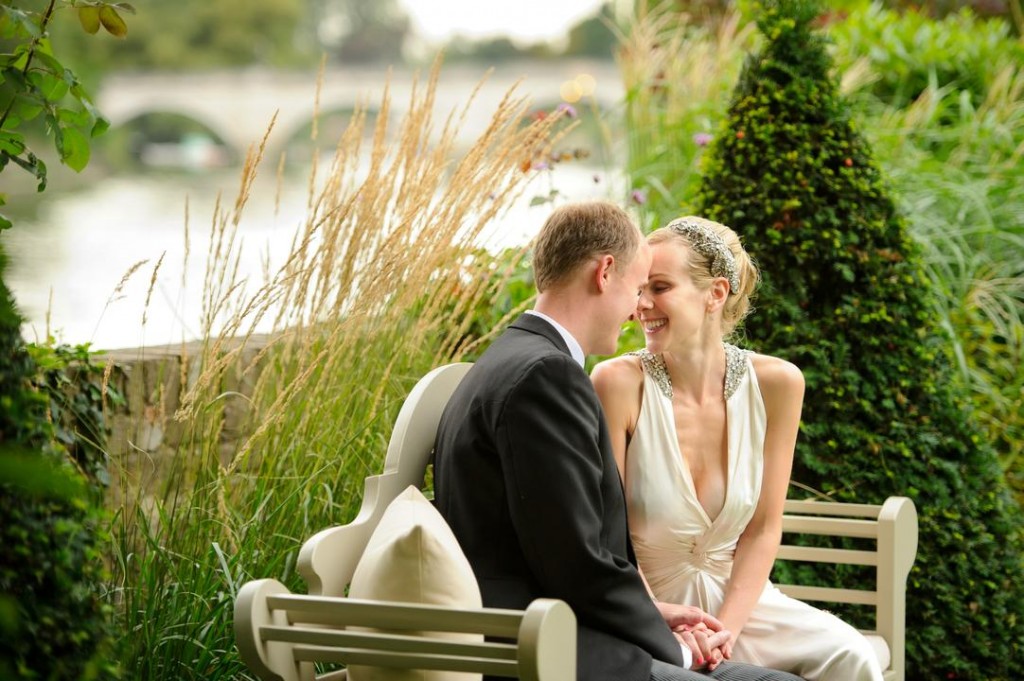 Northern Ireland's most luxurious resort is nestled on a 600 acre peninsula between Lower Lough Erne and Castle Hume Lough and is the perfect waterside wedding destination.
Amidst magical surroundings, immaculate grounds and awe inspiring views, you will enjoy an idyllic backdrop for your fairytale day.
See the stunning new ballroom at Lough Erne Resort's Wedding Open Weekend on Saturday 11th and Sunday 12th of March 2017 from 12 noon until 6pm. For more details, email the Team at events@lougherneresort.com