The wonderful Weetwood Hall, West Yorkshire wedding venue shared this amazing blog with us. First published over on Weetwood Hall's blog, we just had to share this great advice with you! 
Shopping for a bridal gown is one of the most exciting parts of planning a wedding. However, finding the perfect dress does not always go smoothly and before you know it, the big day is rapidly approaching and you're dress-less and stressed! Venus Bridal shares some tips on how to avoid wedding dress blunders.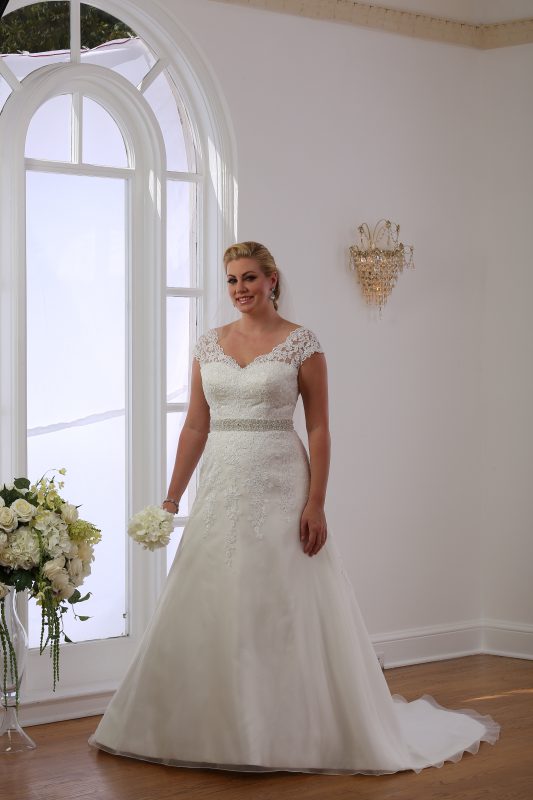 Buying the dress too early
Fashions can change, wedding venues can alter, so too can budgets. Forking out a hefty sum for an ornate and traditional flowing gown for that idyllic church wedding 18 months earlier than the date you are due to tie the knot can turn sour if your idyllic wedding venue changes from a church to a beach in Miami or your wedding budget takes a knock.
It is generally advised that you give yourself at least six months from buying the dress to the wedding. This will enable you to make alterations, if necessary. You should also have the date and venue firmly booked before you purchase the dress to avoid the prospect of purchasing an inappropriate dress for your choice of venue or the time of year.
Buying the dress too late
By the same token, leaving bridal gown shopping until the last minute can prove disastrous. Allowing a good six months will enable you to pick a bridal gown vendor, choose the dress and have any alterations made within plenty of time.
You should also be aware that some bridal gown salons require bookings to be made in advance. Some vendors can be extremely busy and have lengthy waiting lists. In order to avoid disappointment, make contact with your chosen bridal gown salons and ask about procedures sooner rather than later.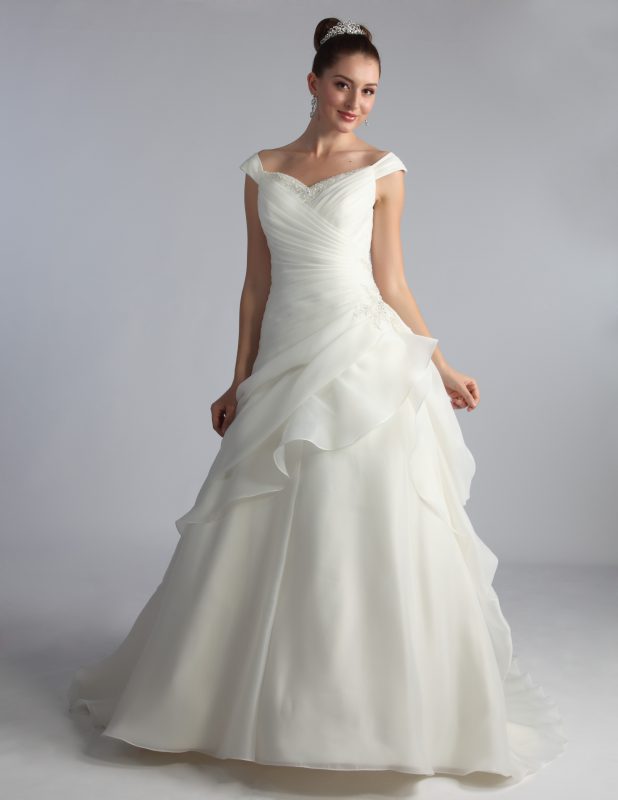 Assuming you will lose weight
It's not uncommon for soon-to-be brides to want to shed a few pounds for their big day. Whilst wanting to get in shape for your wedding is natural, it is important not to assume you will be a dress size smaller on your wedding day when shopping for your gown.
Instead of getting fixated on dress sizes, opt for a dress you feel comfortable in and a style you simply adore.
If you do lose weight and the dress is slightly loose, you can always have amendments made to it prior to the big day. Squeezing into a dress that's too small, isn't so easy!
Taking a group of onlookers to the dress fitting day
Whilst having someone with you to ask their opinion when shopping for a bridal gown makes sense, taking your Mum, Auntie, Grandma, sister and best friend, can prove problematic.
Not only will the dressing room become painfully crowded, but with everyone desperate to voice their opinion, it's easy to become confused about which dresses can be put in the 'definitely', 'maybe' and 'definitely not' piles!
Ideally, bridal gown shopping should be accomplished with one or perhaps two people whose judgements you respect.
Shopping for a bridal gown is one of the most fun and exciting aspects of a wedding. Help ensure one of the biggest fashion purchases of your life remains fun by preparing in advance and being sensible.
This blog post was written by Venus Bridal, bridal gown designers and manufacturers who provide timeless, glamorous and diverse wedding gowns to stockists throughout the whole of the UK.