This is officially our spirit wedding. Vibrant pops of colour complimented with a seriously wow factor venue. On-trend fashionista brides – eat your hearts out!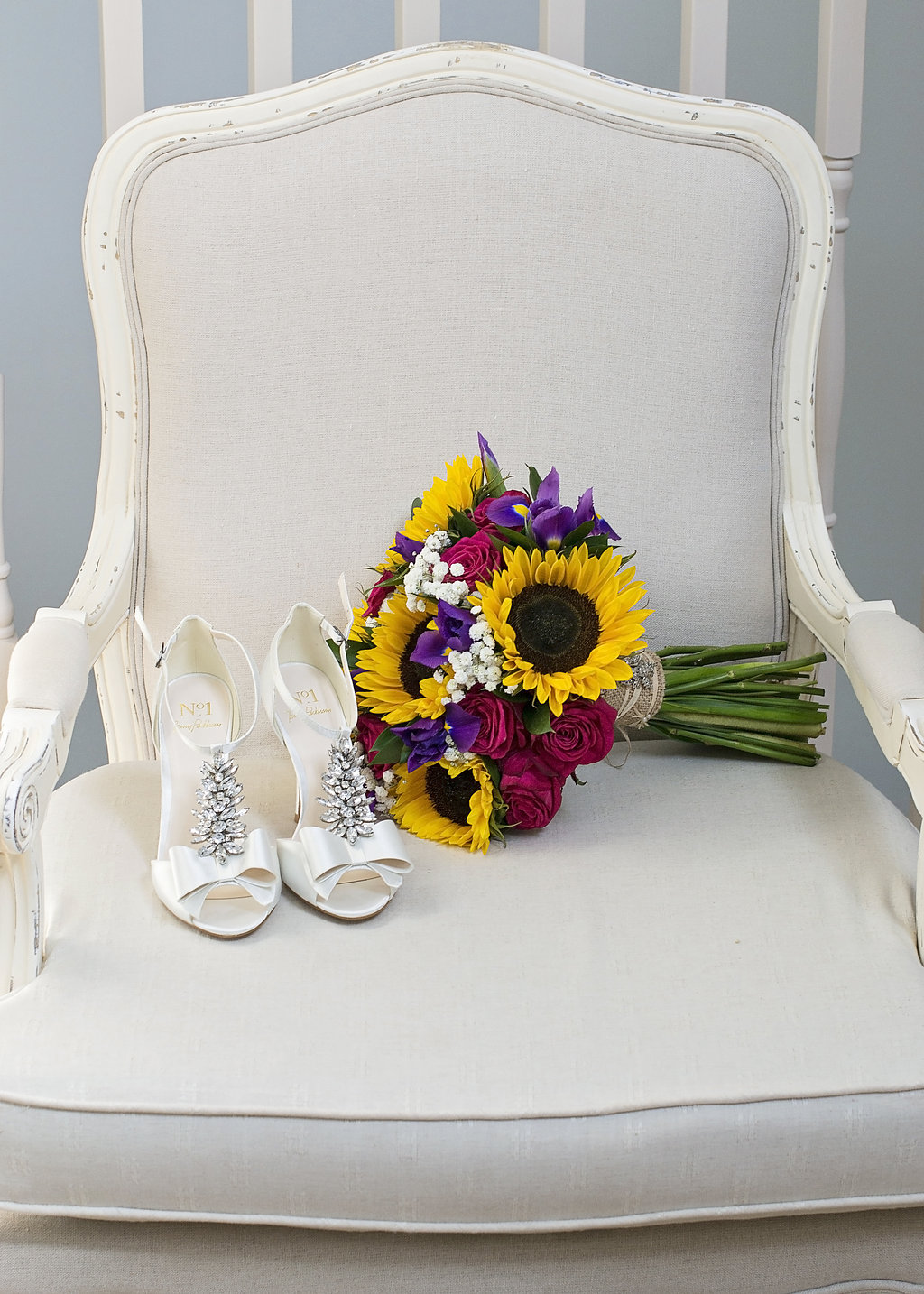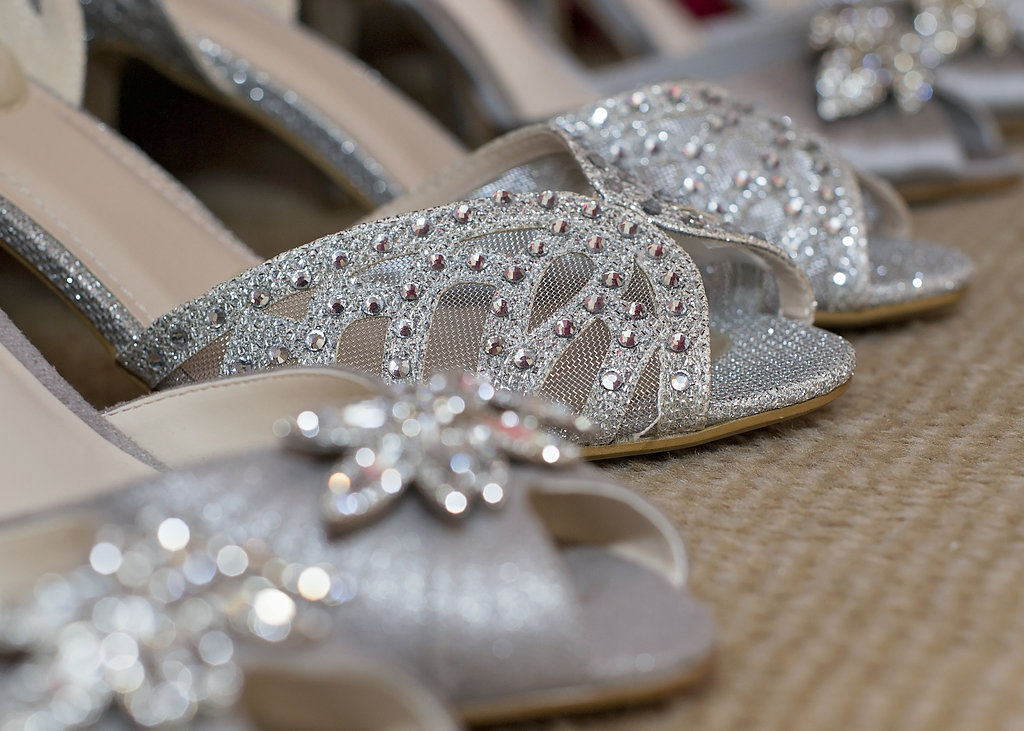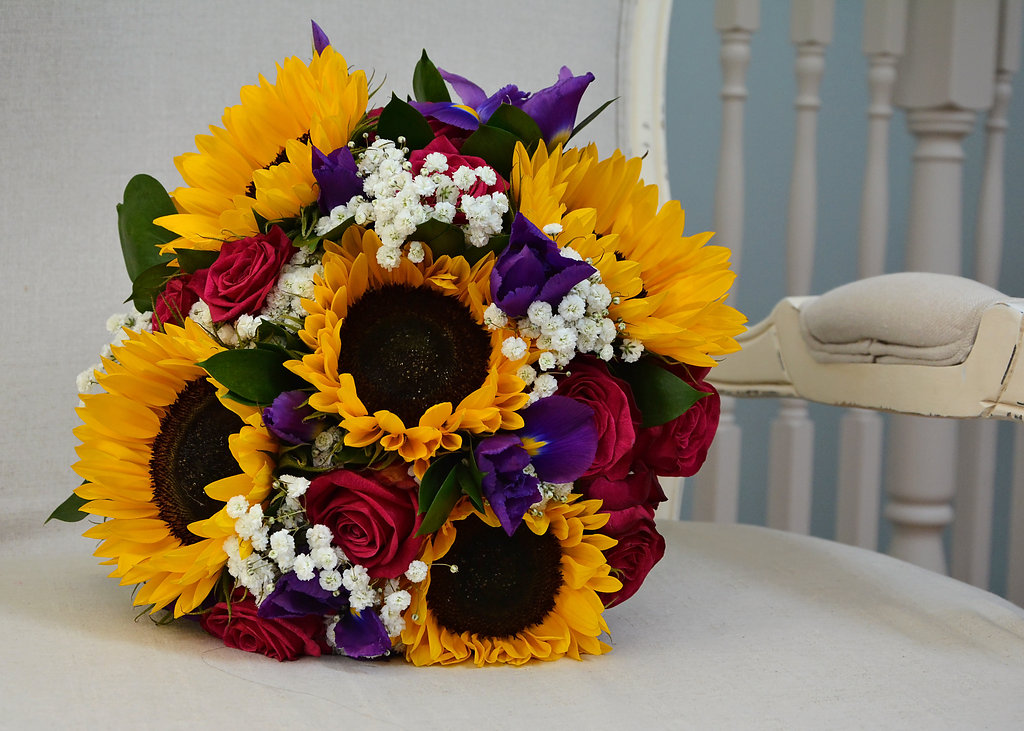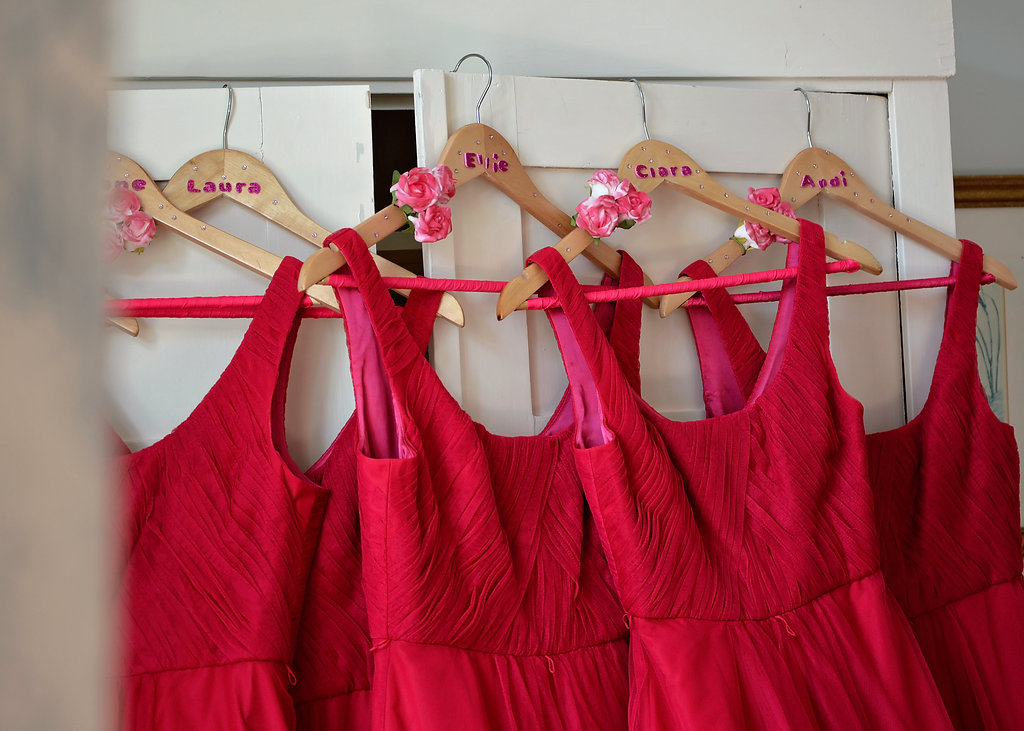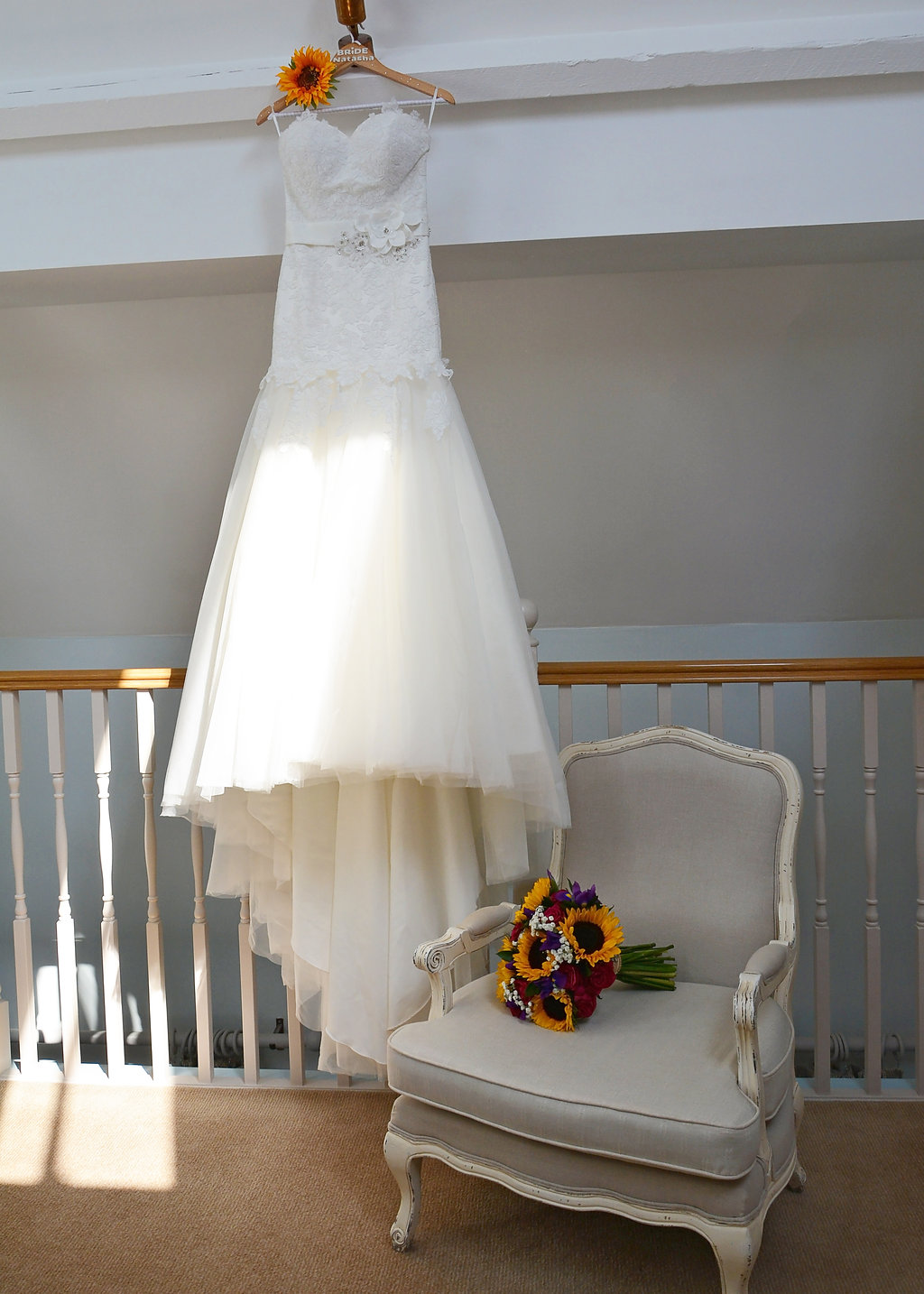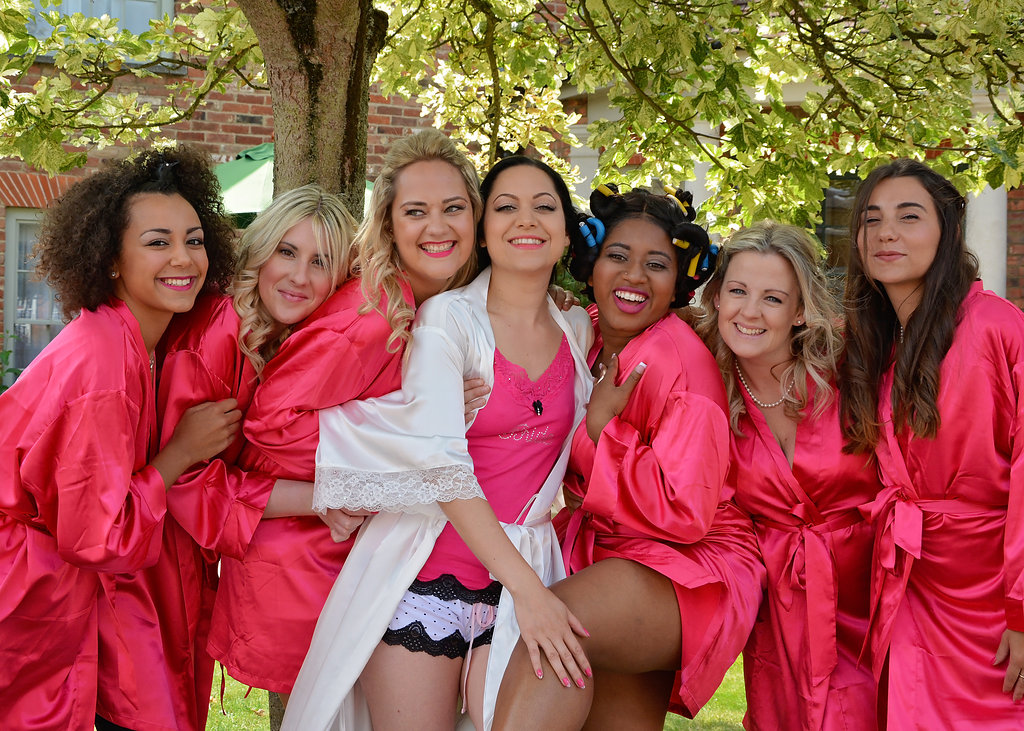 Natasha and Mikey tied the knot on 8th of August 2015 in a wild and beautifully colourful wedding at Woburn Safari Park. Their special day was brought to life with sunflower bouquets, short and sassy bridesmaid dresses, neon pom pom decor, LED lighting and a kooky brass band complete with Hawaiian shirts for the occasion. Full of fun and laughter, the newlyweds even enjoyed a sunset jaunt around the Safari Park lake in a swan boat!
The stunning bride wore a glamorous one-off lace and tulle designer dress. Customized with floral lace along the bust and a vintage headpiece adorned with pearls and diamante gems. She was simply breath-taking!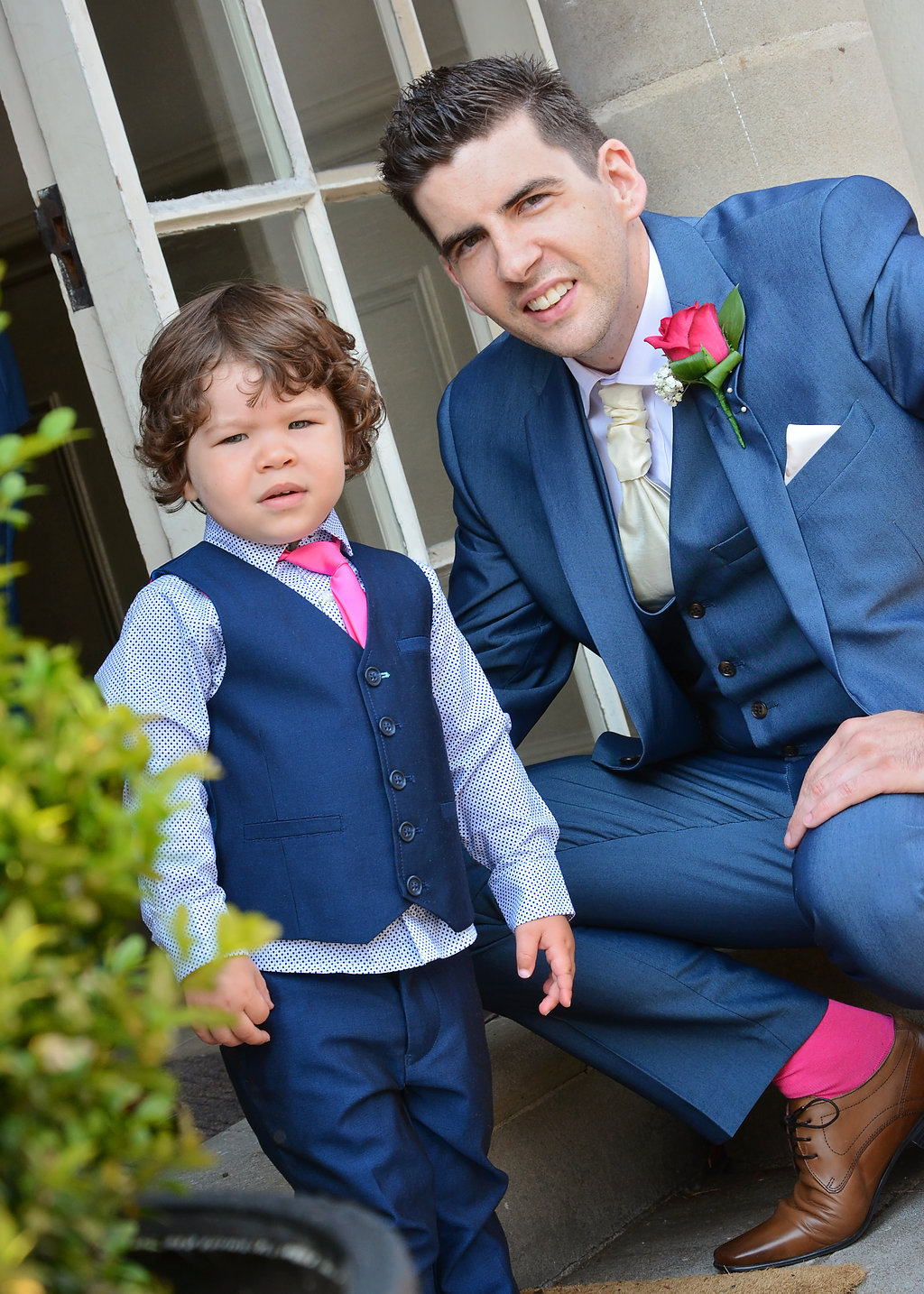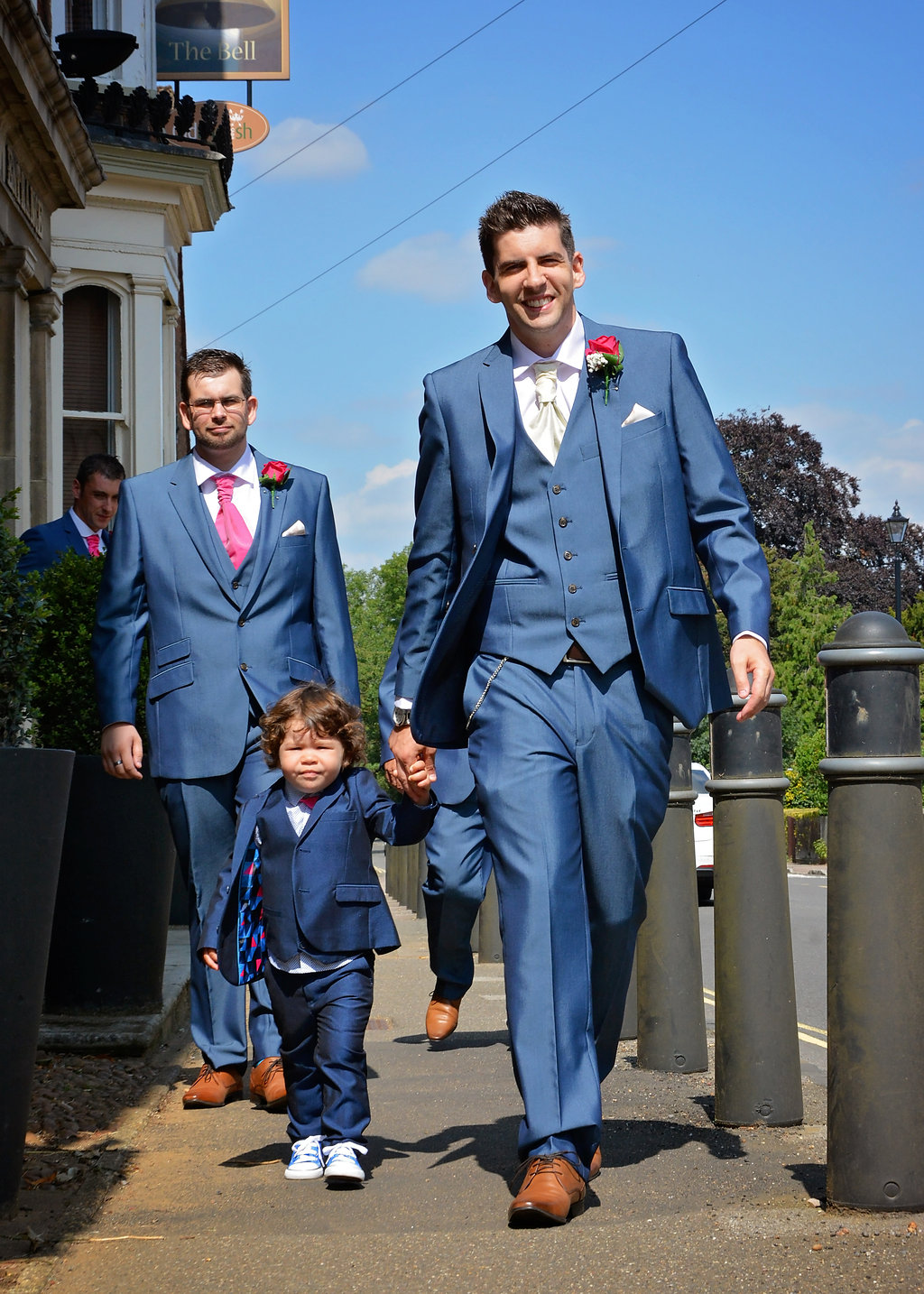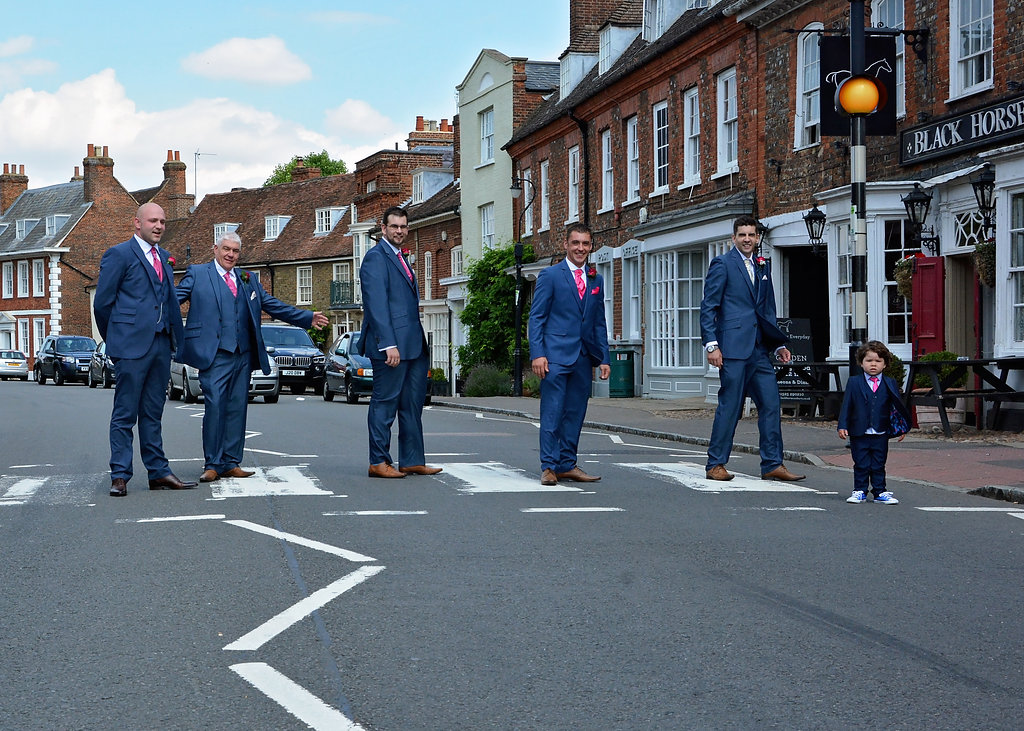 Natasha and Mikey crossed paths in 2010 when he walked into the sophisticated cocktail bar in Leicester's Cultural Quarter where she was Manager. After catching her attention, most Friday and Saturday nights he would come to the bar especially to see her. In a bid to sweep her off her feet, he would sometimes make a rose out of napkins, place it on the bar for her and then leave without even saying hello.
"Just from the rose, I knew he had been in to see me."
Finally, his charm worked and Natasha agreed to go on a date with him. And in keeping with tradition, during the groom's romantic speech, he made a white rose from a napkin for his new wife. Swoon!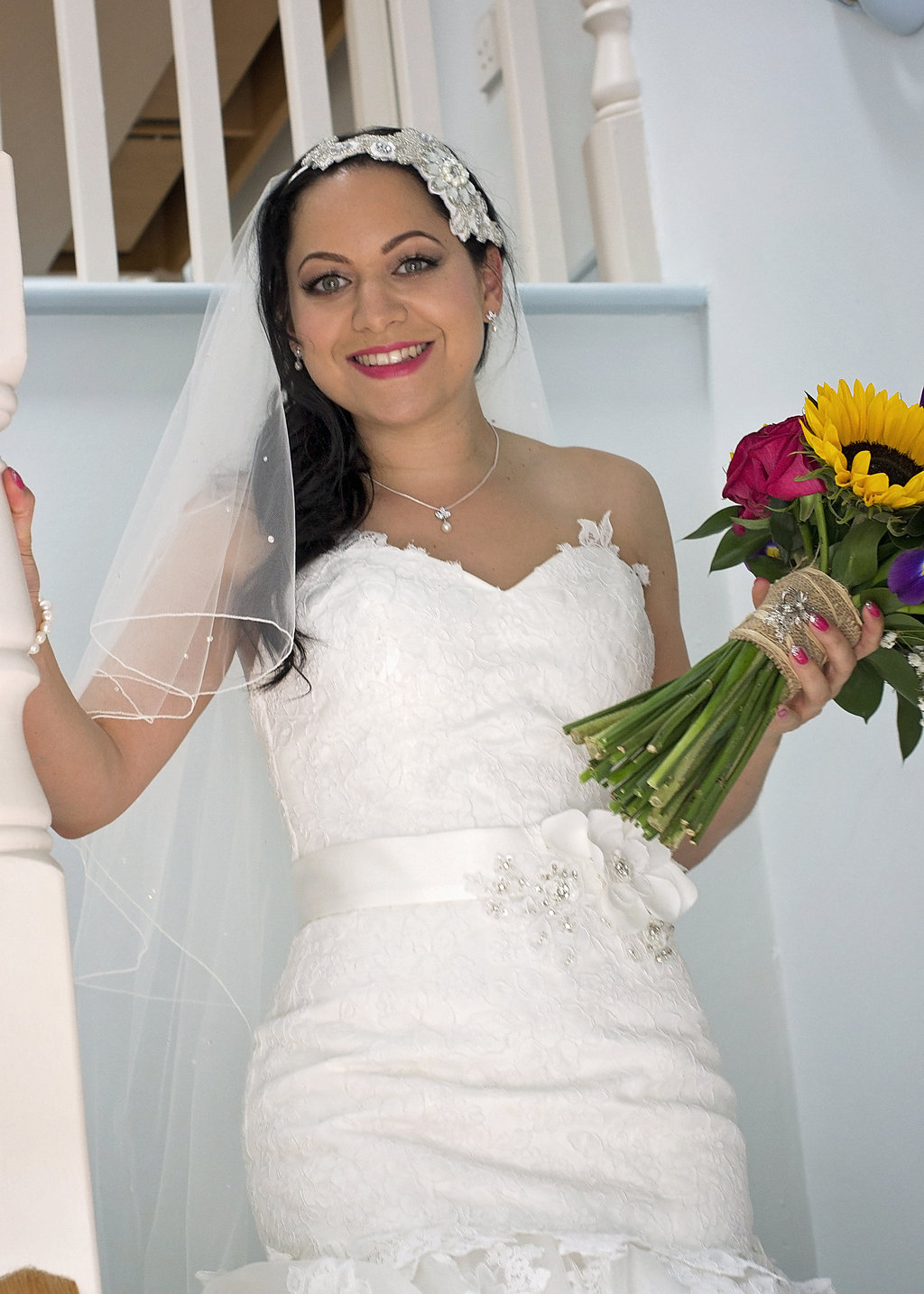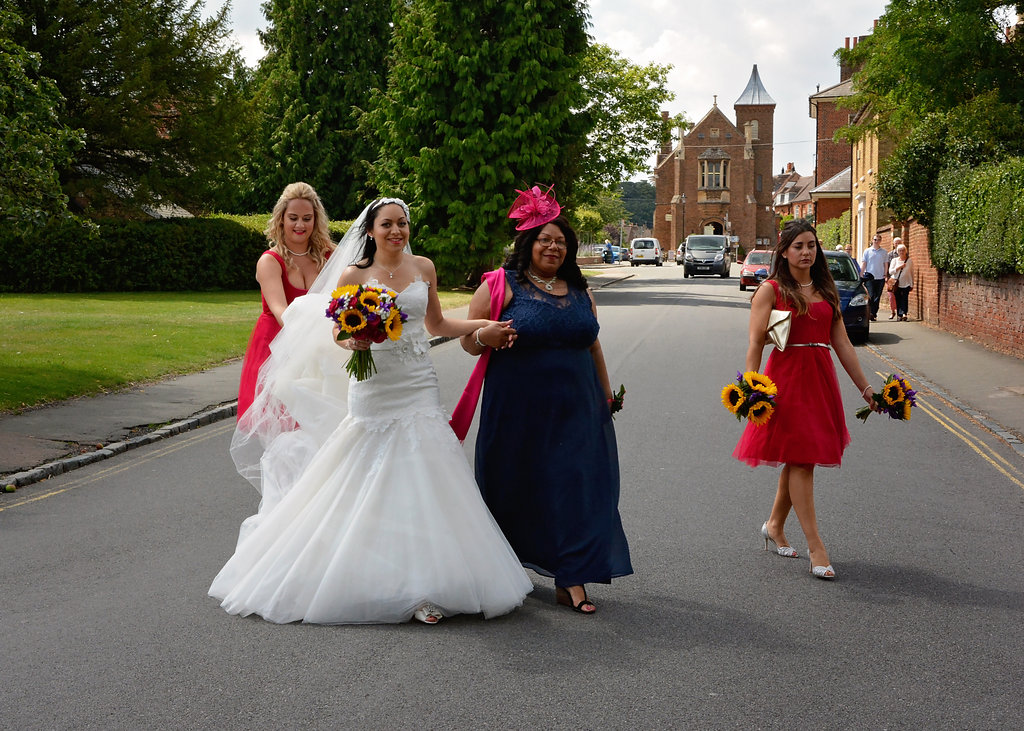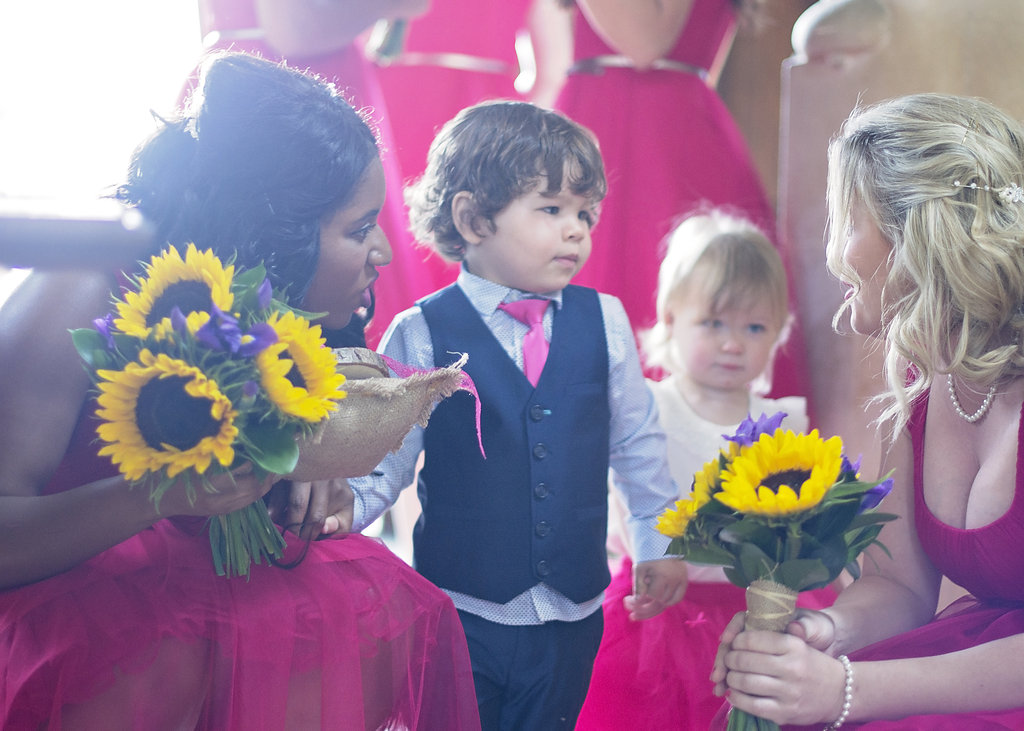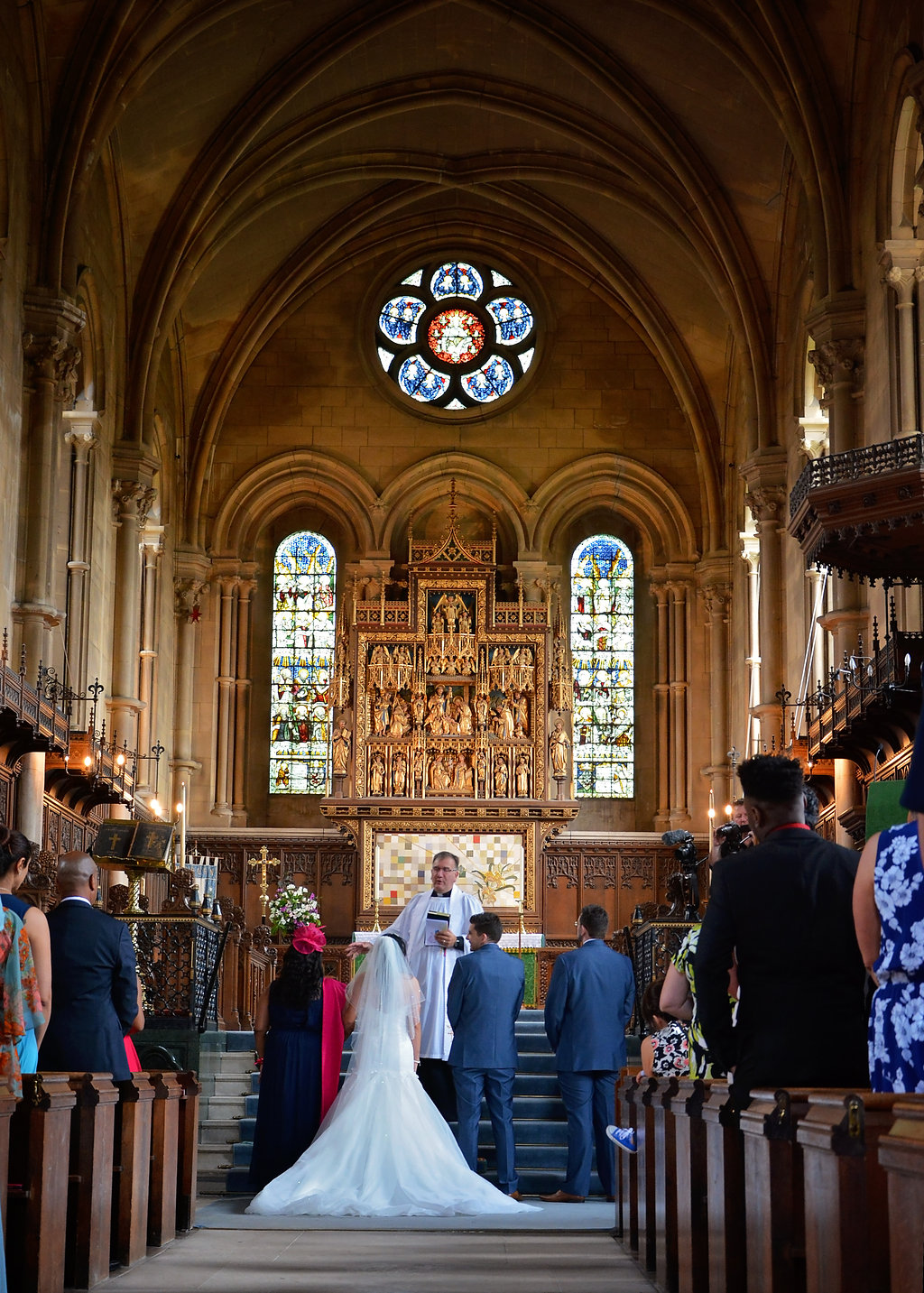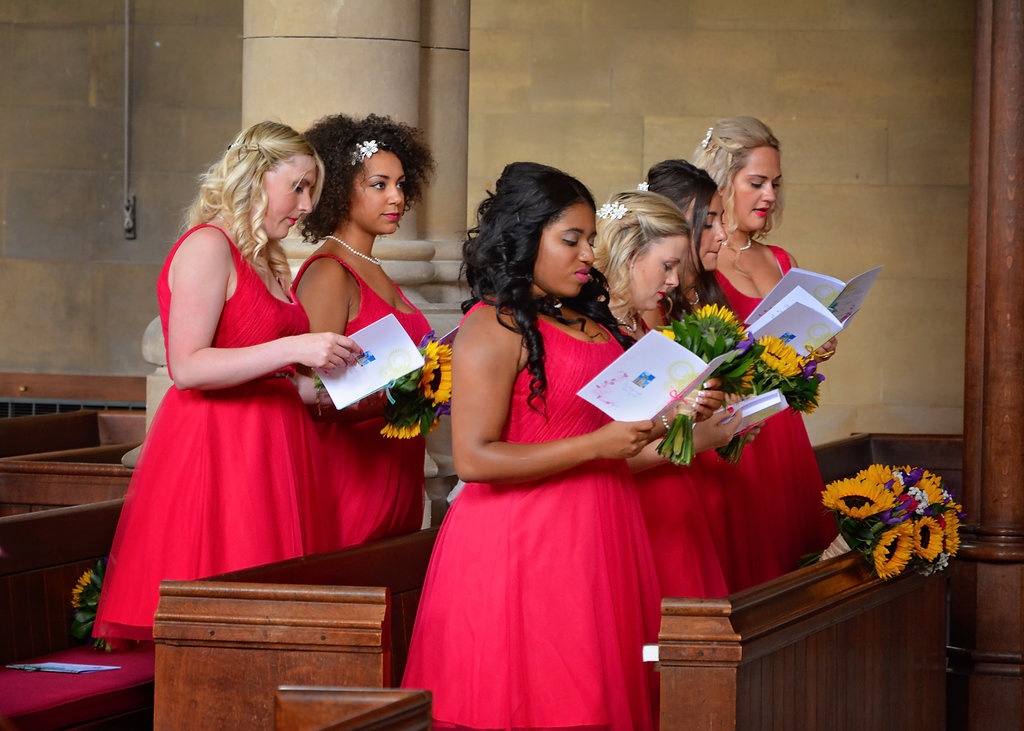 It turns out Mikey had been planning the proposal for almost a year! After a few failed attempts at getting things perfect, the right moment arose during a weekend away at a friend's wedding in Cornwall.
After dinner, Mikey convinced a now pregnant Natasha to go for a drive to the seafront. During their intimate moonlight stroll, at 12 minutes to midnight on the 12th of August 2012, he got down on one knee in the sand. But, of course, knowing Natasha wanted to dress up for the occasion, he popped the question again the next day! In the sunshine, with lots of people around to share their happy news.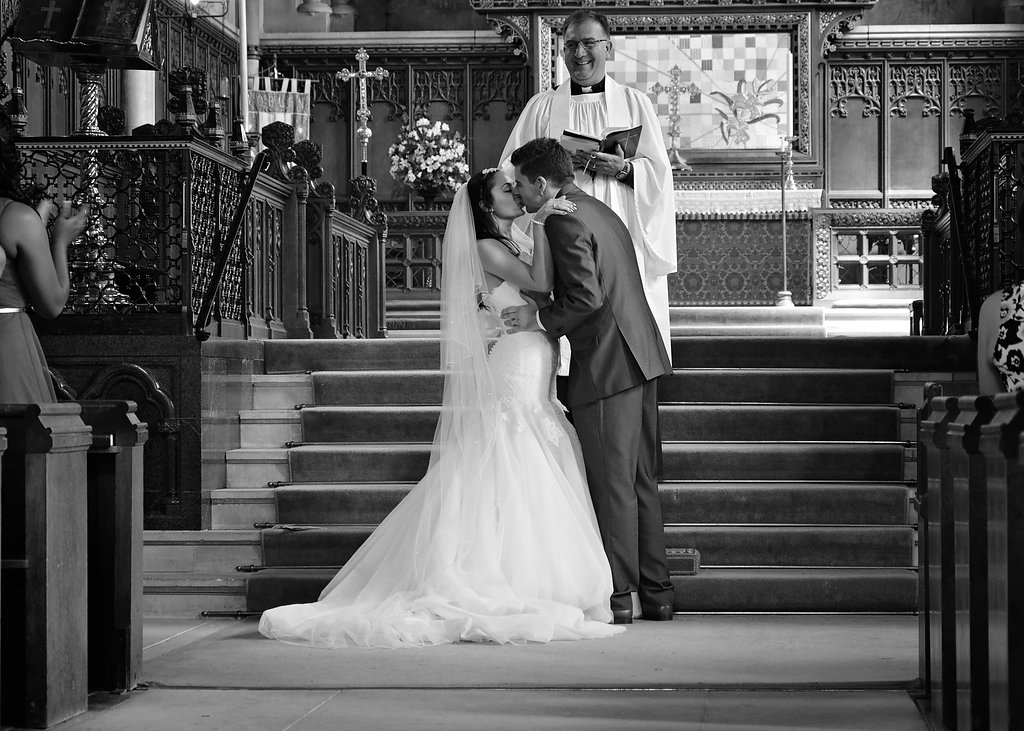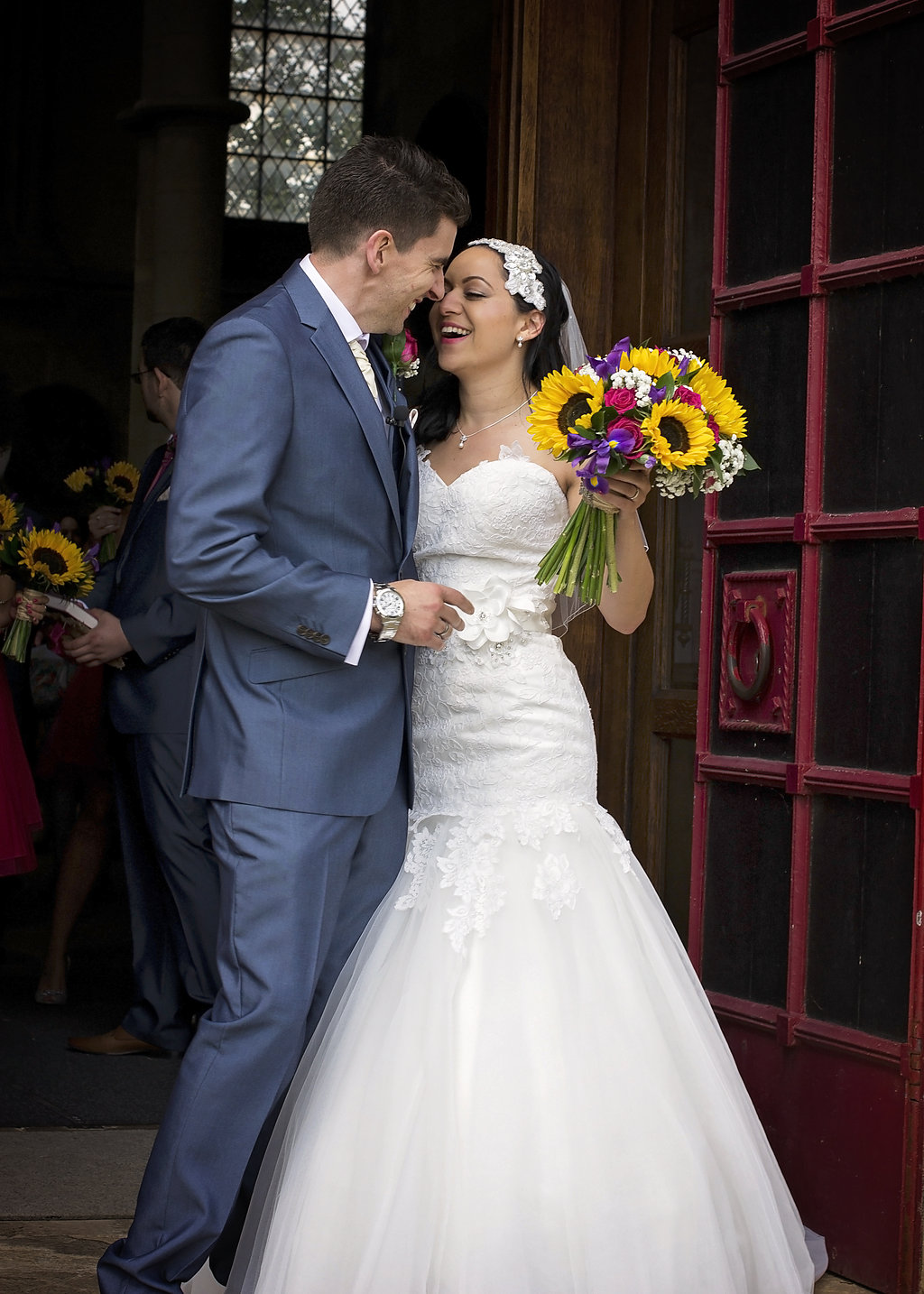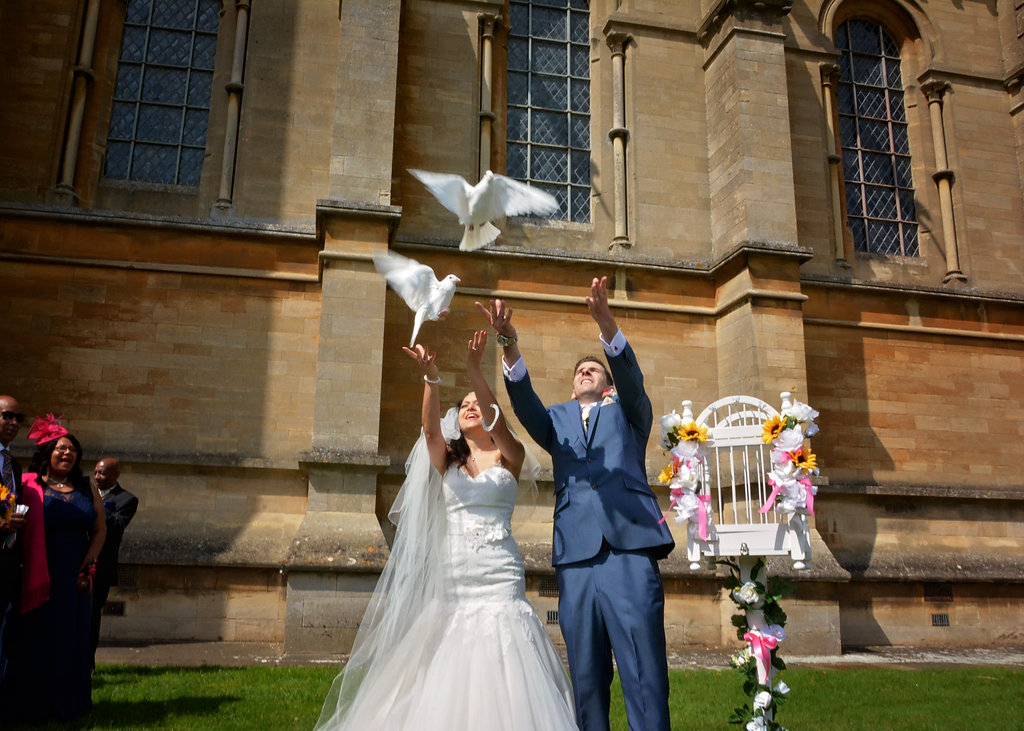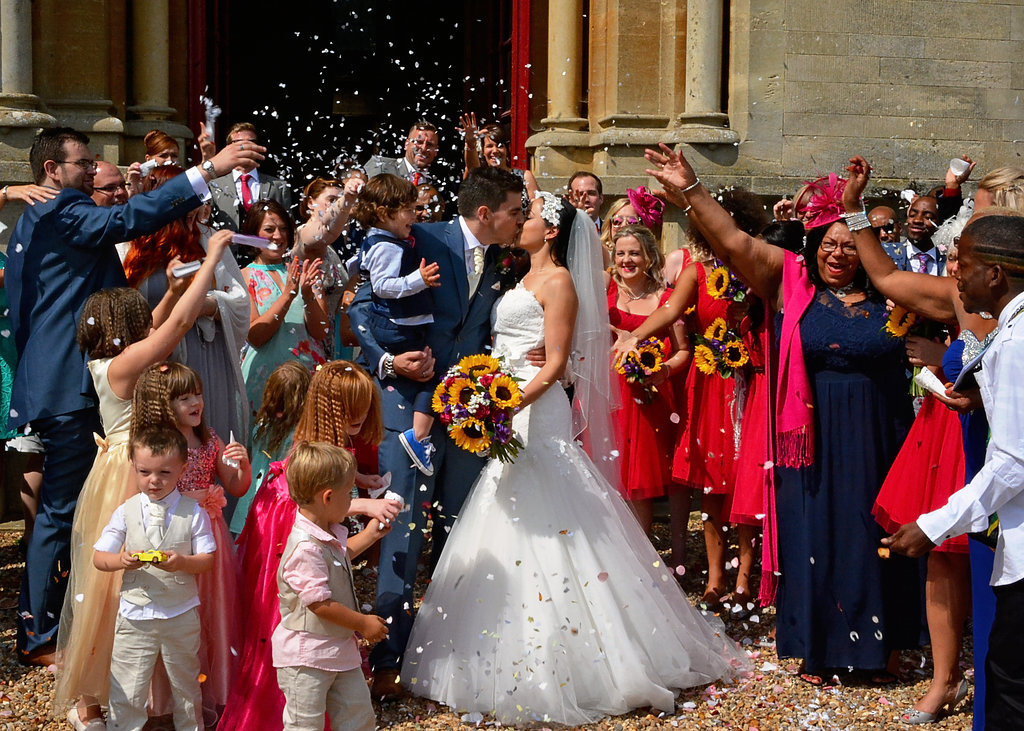 "Our photographer Lou of LilyFerne Photography made us feel relaxed from the moment we met her. We emailed and looked at a few photographers online, but there was something about Lou and her personality so we just had to have her capture our day. She made us feel at ease and on the day she blended in with our friends and family and really went that extra mile.
"We were able to discuss freely what we wanted and the styles of photography we liked and Lou made us feel so comfortable that in the end we let her get on with it and work her magic. We could not have predicted the end product. We love watching our picture slide show produced with music and looking at our photo album over and over. Amazing!"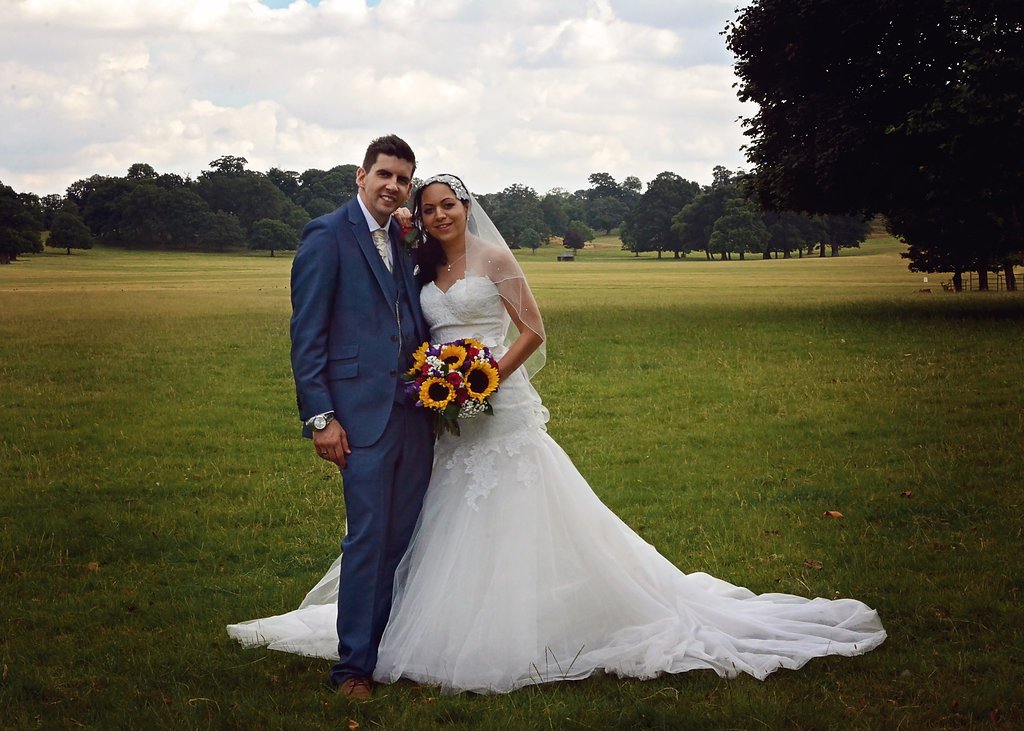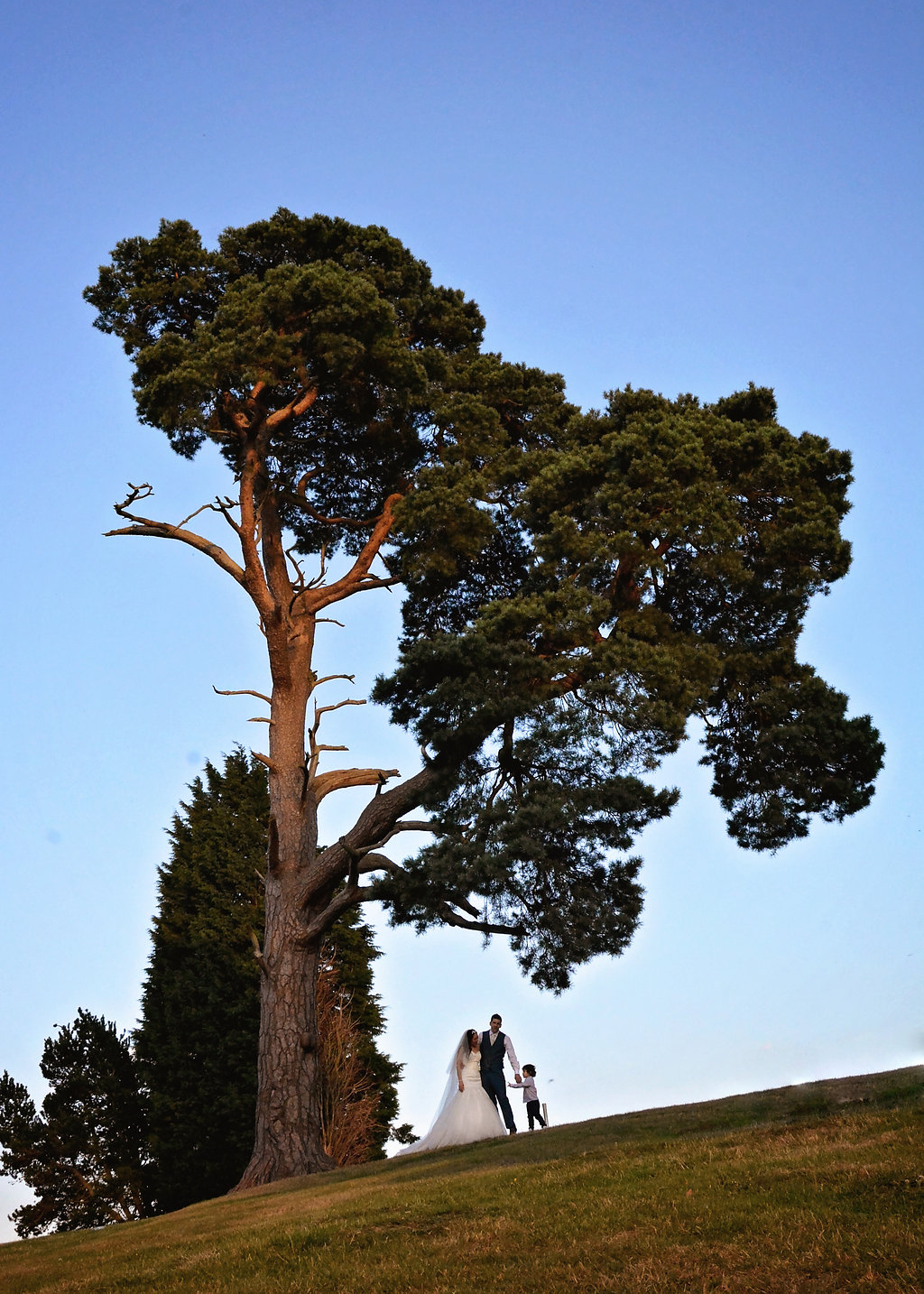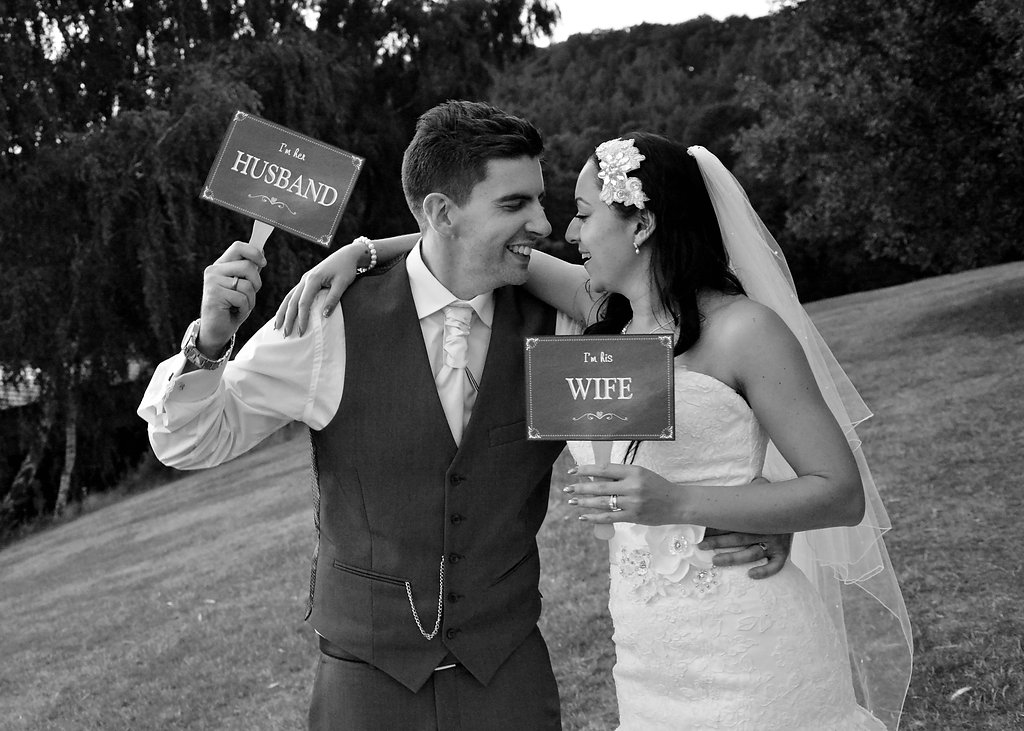 "Woburn Safari Park was amazing and different – no one was going to choose it. We fell in love with it instantly. St Mary's church was stunning and we were completely sold. It was also the same venue that Geri Hallowell got married in the same year! We are both mad on safari animals; I especially love elephants, so the prospect of being able to hold our reception in a safari park was truly amazing. The lodge overlooked the swan lake and the trees gave a stunning backdrop. Our guests arrived at our venue driving by giraffes, zebras, elephants, free roaming rhinos and many other animals – just fabulous. Not many bride and grooms will be able to say the same. We do things differently and to the extreme – so big bright and bold was our theme."
"We just thought – how many people can say they got married in a safari park!? We also ensured our guests got something a little different by providing entertainment with a steel band, candy cart, photo booth and a giant LED LOVE sign… and let's not forget an hour of fun on the lake in the swan boats!!"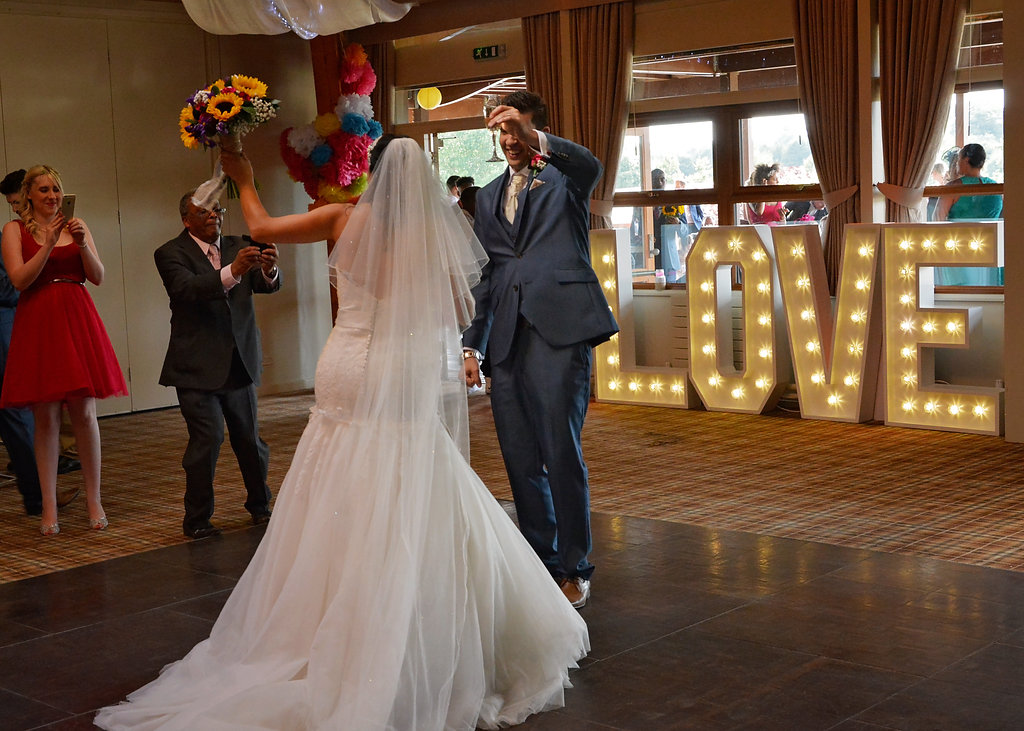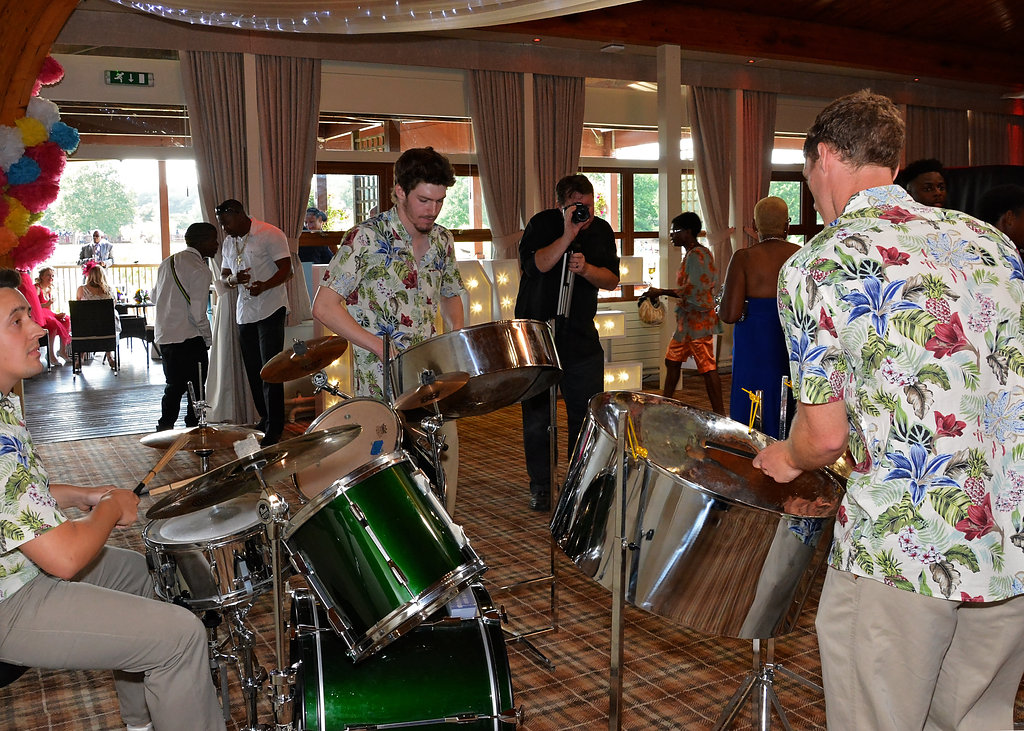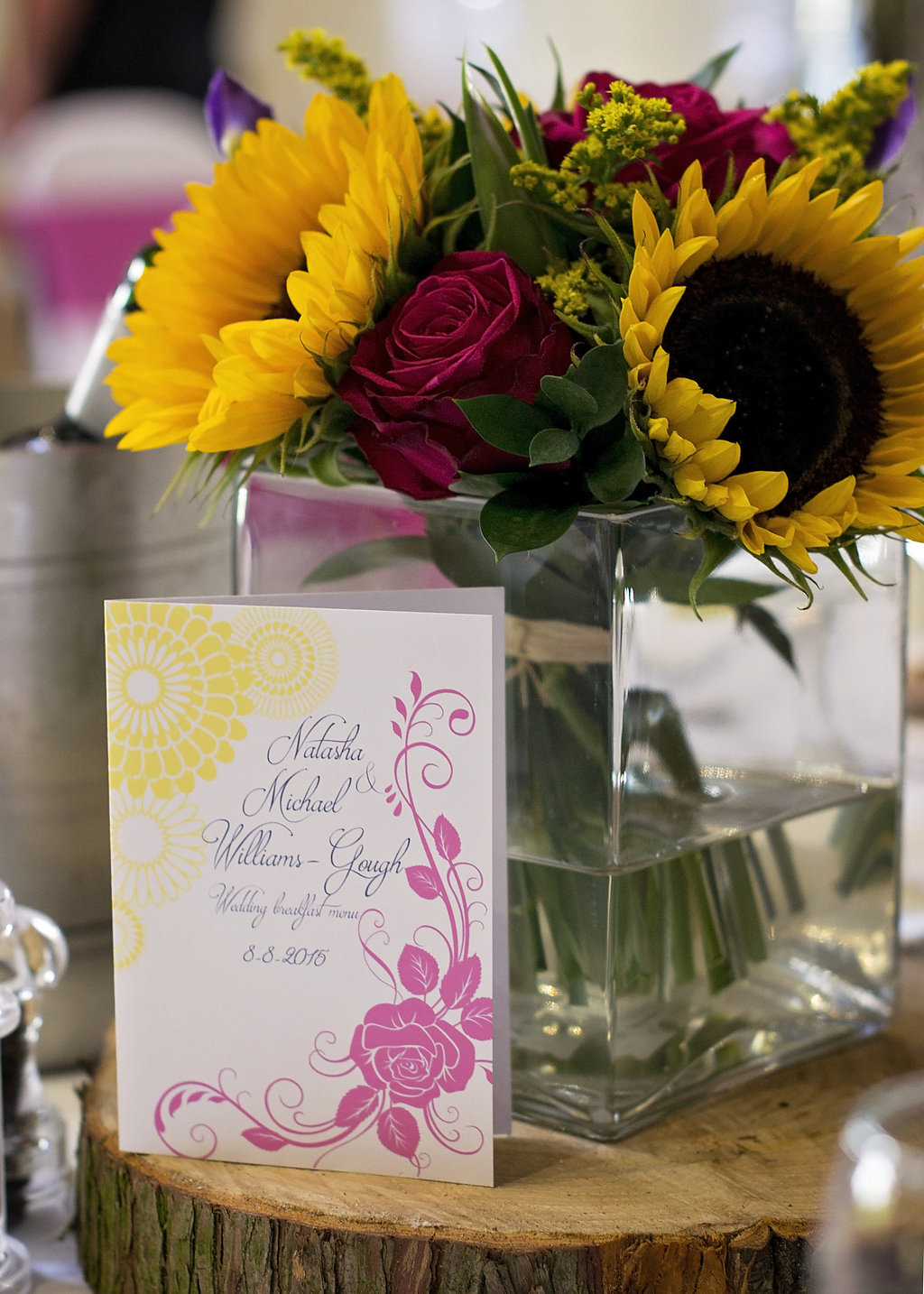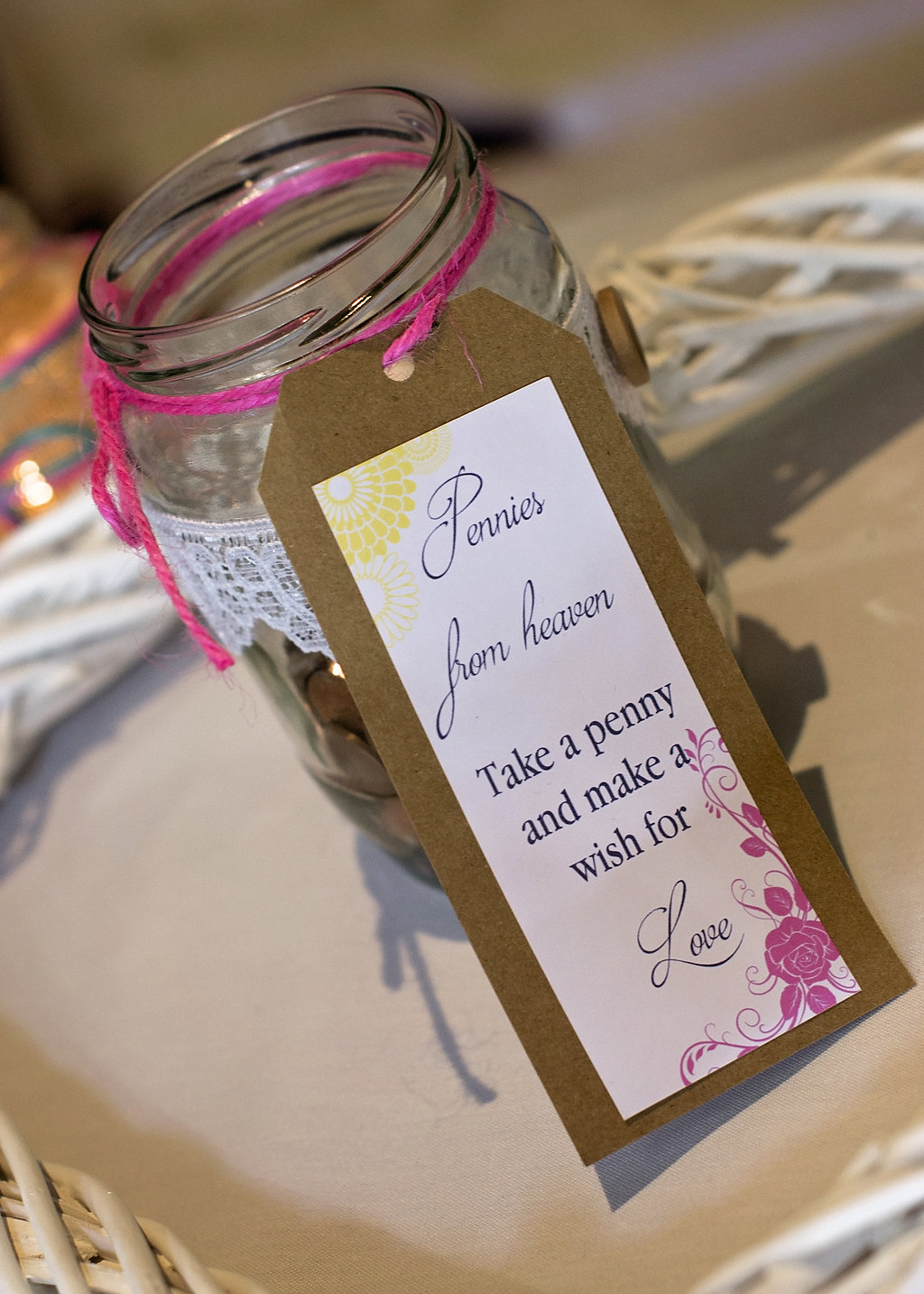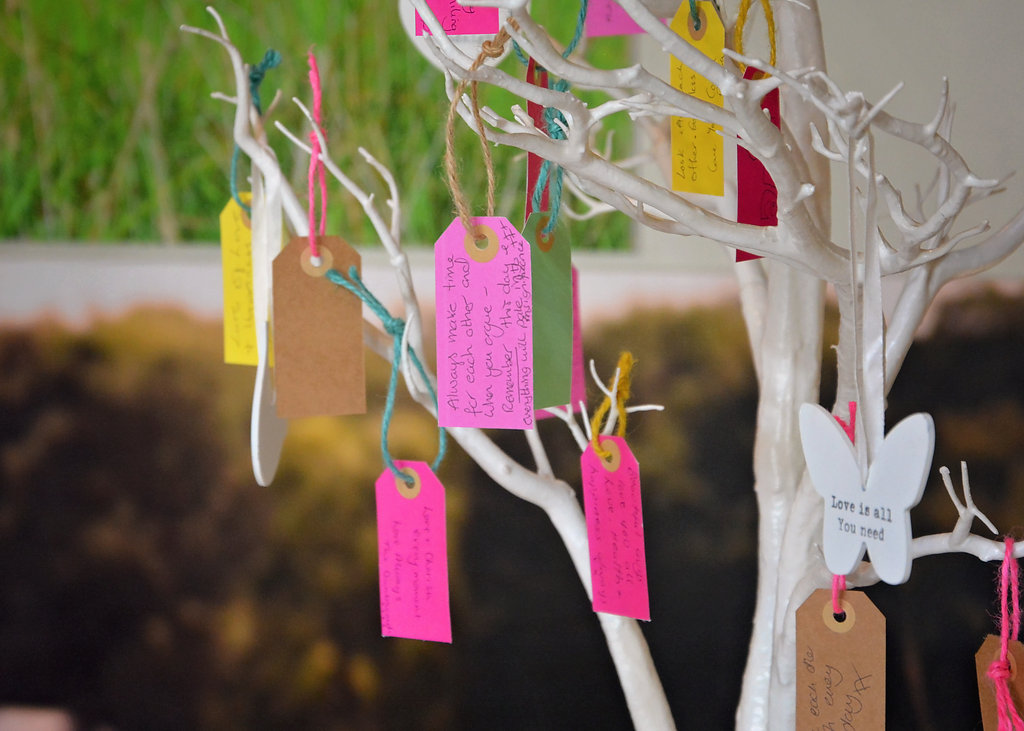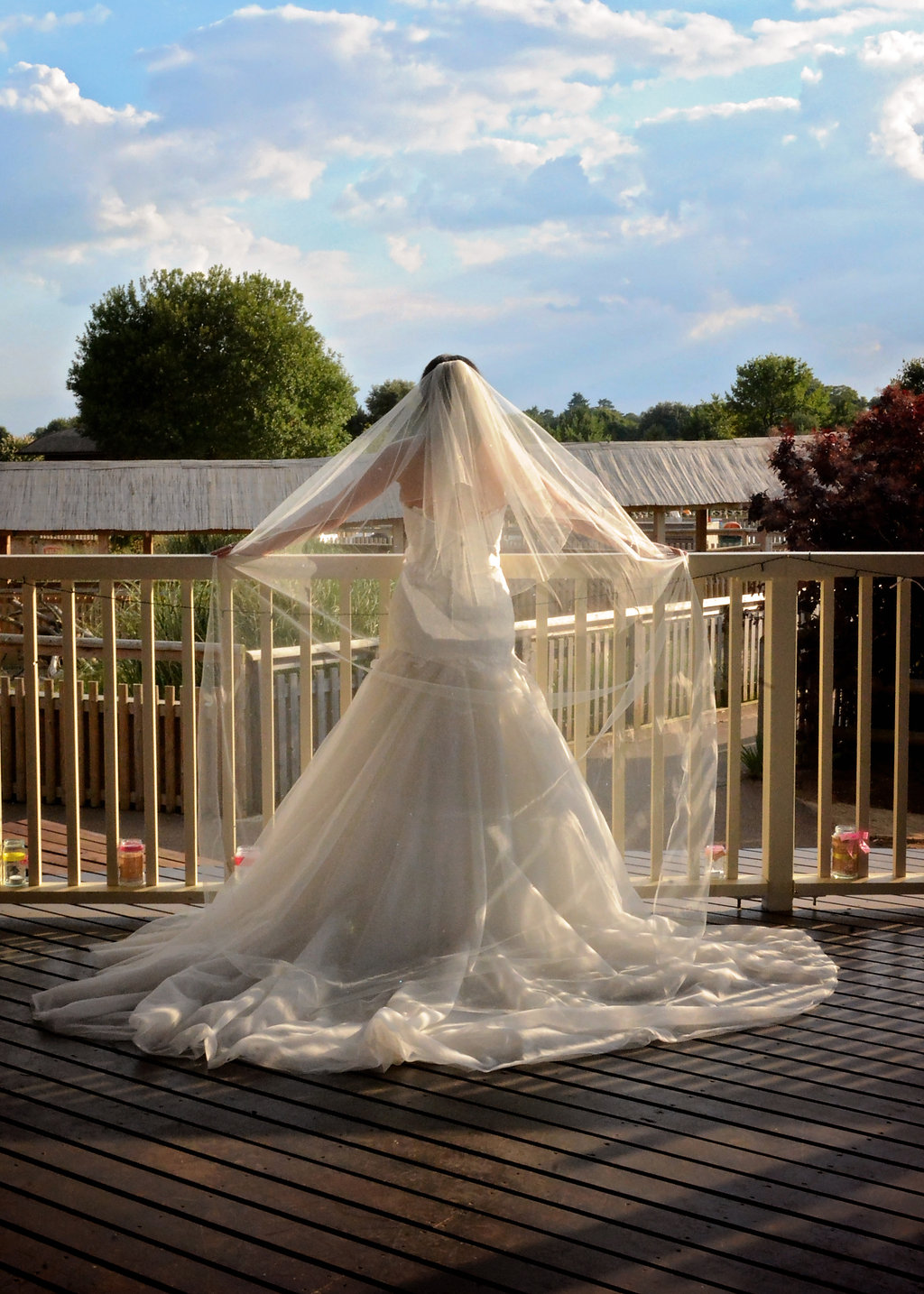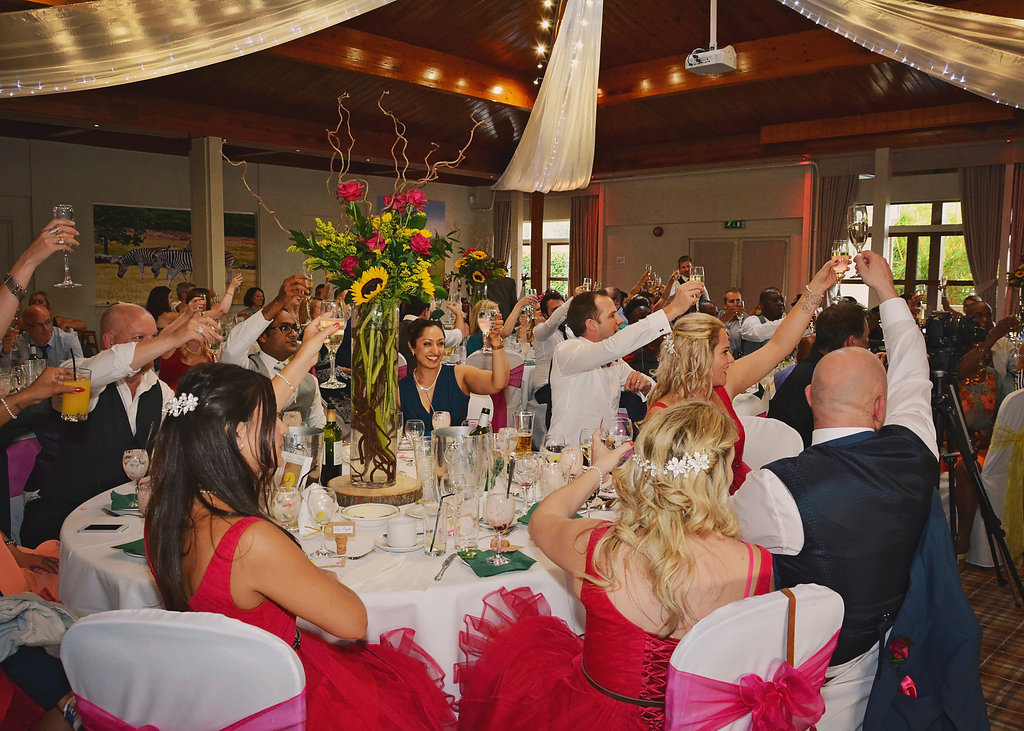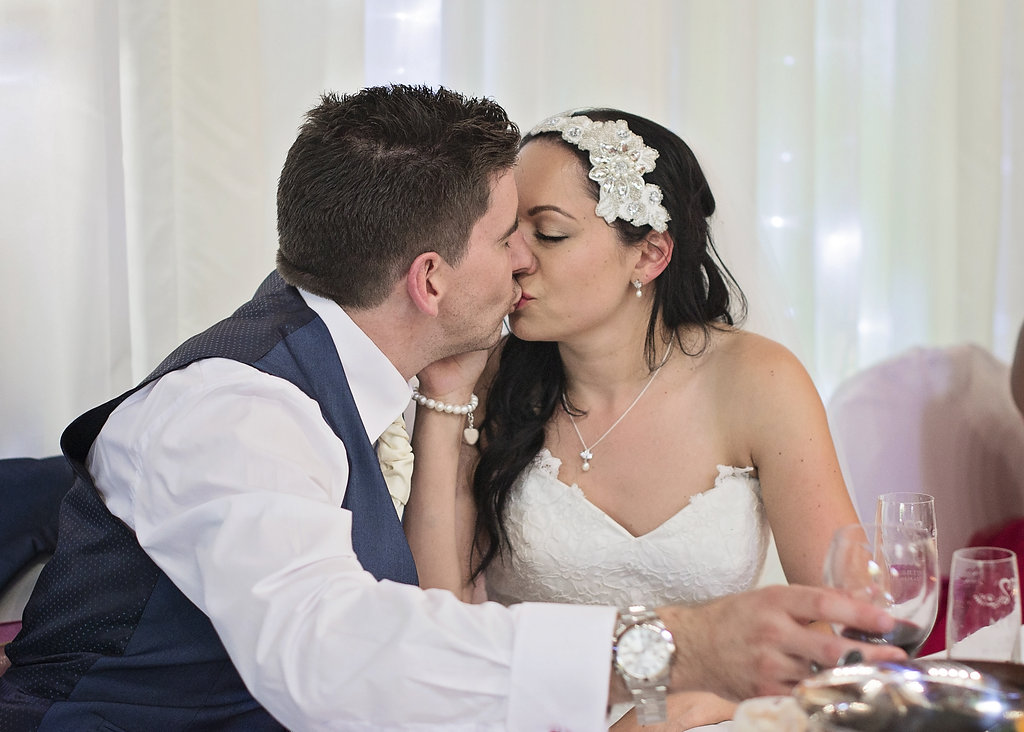 Huge thanks to Natasha and Mikey for sharing their special day with us and to their photographer Lou Cain of LilyFerne Photography for allowing us to publish these beautiful photographs. You can see more of her work at www.lilyfernephotography.co.uk
Wedding Supplier Credits: