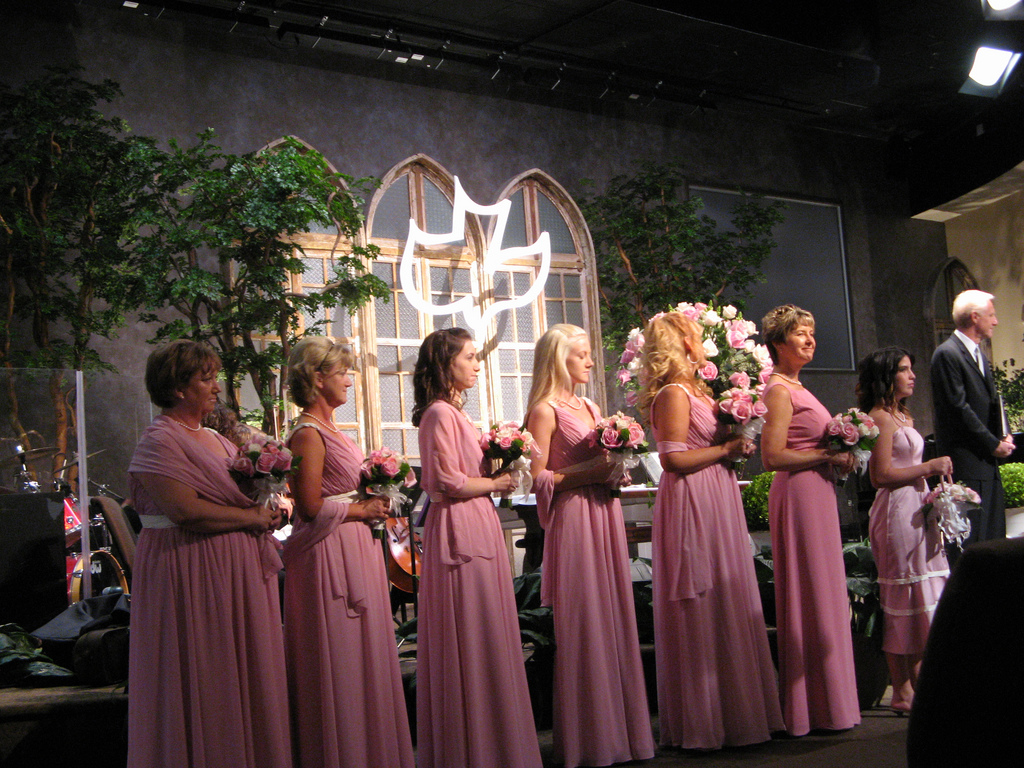 Your bridesmaids are more than likely the closest people in your life. Friends, sisters, cousins and maybe even brothers if you have some bridesmen! But although they are your nearest and dearest – there can be a lot of unwelcome pressure that comes with being a member of the bride's party. If you love these people, it might not be fair to expect too much from them. Here are some things we think you shouldn't ask of your bridesmaids.
Go on a Diet
Asking your friends to lose weight just for your day is not only insulting, it can be really hurtful. There is no subtle way to make that request seem okay. In our opinion, whatever way you try and suggest it will hurt the person in question. Even if it is very subtle or underhanded. And if you are very concerned with how this person will look in your photos, should you be asking them at all?
Change Their Appearance to Suit Your Wedding
This pretty much follows the same vein as the first point, do not ask your ladies to alter their appearance. Whether that's wearing fake tan, changing their hair colour, wearing the right shoes; it isn't fair to this person. You are basically telling them that their look (i.e how they identify themselves) isn't up to standard for your wedding. Besides, do you think they will look very happy in your photos if their sky-high shoes are pinching at them? Instead, consider your friend's opinions and come up with a suitable compromise where both parties feel good.
Travel For a Hen Night
Yes, it's an important milestone but people have lives to live outside of your wedding plans. For some, the weekend may be a rare chance to unwind. Others may not like to travel or have it in their budget. Try not to expect that your bridal party will be willing to drop any available weekend to spend a lot of money on a hen night. Or to even help you plan for that matter. Bridesmaids will usually be more than willing to help with wedding plans but it needs to be suitable on their terms too.
Say Yes to Everything You Ask For
On that note, asking your bridesmaids to say yes to every request is an unreasonable expectation. Even for close friends and family, it's important to remember that you and your significant other are probably the most excited about the day. While others will be willing to support you, they may not be thrilled to call over with a glue gun on a Thursday night for an "emergency" DIY session.
Read Your Mind
This is something we're all guilty of from time-to-time. Lack of communication or simply not giving enough info is usually the cause. It's always best to be clear on what you expect of your bridesmaids on the day and leading up. We're not saying this needs to be run like a military operation – but assuming your bridesmaids just "know" what you want and don't want will not work.
Image via Flickr