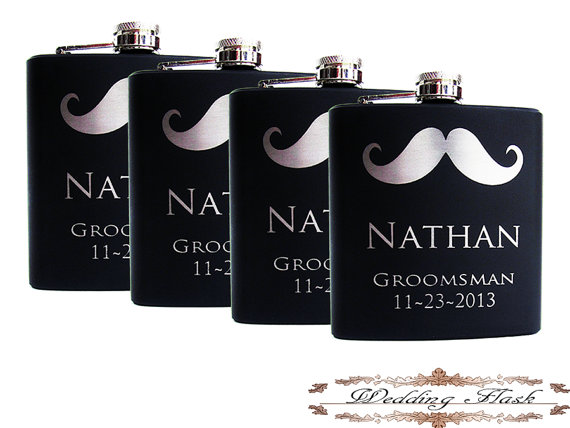 Whether these guys have been there for you or your significant other thick and thin or they have simply been amazing during the wedding planning, it's time to show your best men how great they are!
The best man isn't just a glorified groomsman, he actually has plenty of duties! From serving as the groom's personal aide to helping him choose formalwear to organizing the stag do… this guy pretty much has his hands full!
Pocket Watch
A classic and beautiful piece, pocket watches can really add to your best men's outfit on the day too. Plus, they'll always think of your day when the wear it.
Underwear
Fancy boxers are always a nice treat… and socks too. Customized pieces are pretty much available anywhere and online shops like Etsy can provide great pieces.
Cufflinks
There are so many to choose from, including plenty of wedding varieties. Something to do with your theme or an in-joke you have is always a good idea.
Hip Flask
Fun for the stag do our heading out, hip flasks are always cool (and will go nicely with that pocket watch). Bonus tip for engraving the flask! Again, shops like Etsy usually have beautiful and creative pieces.
Best Man Kit
Why not put together a piece for the night of the stag or the morning of the wedding. Items like a cigar, aftershave, moisturizers, tic-tacs, snacks, shaving kits, wine are perfect!
Chill Out
Being a groomsman can be stressful too! Book a massage at a spa or a haircut for the guys at the barbers the week before. If you're buddies are proper lads, balance out with a trip to the pub afterwards!
Image via Etsy