Image for illustration purposes only
Here, Jack Jahan from Ramsdens Jewellery offers his top tips for picking out the perfect wedding ring, which you'll be proud to wear for the rest of your life.
Your wedding ring is likely to be the most important piece of jewellery you ever buy or wear, so you'll want to put plenty of thought into choosing the right one. It should be an accessory that you know you'll be able to wear with any outfit, whether you're heading to work or going for a drink with your friends. Plus, you'll want to choose something that's high-quality and hard-wearing enough to last a lifetime.
There are some tips you can use to ensure you choose the perfect men's wedding ring, and I'm going to set them out here. If you would like some help choosing more accessories for your special day, Wedding Dates also have guides to picking out the ideal tie and shoes, so make sure you check those out too. 
Invest in a precious metal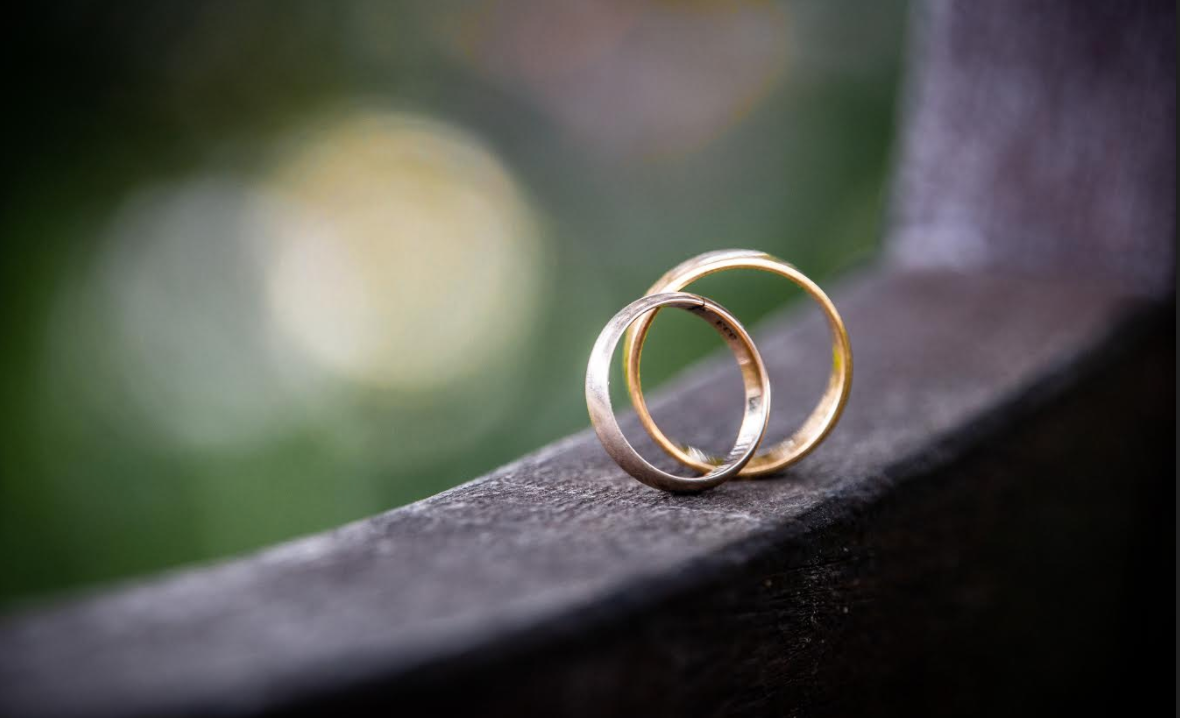 Image used for illustration purposes only
When you're buying something you hope to wear for the rest of your life, the quality is of the utmost importance. And investing in a ring made of a robust precious metal will help to ensure your jewellery stands the test of time.
There are a number of precious metals you can choose from, and they each have their advantages and disadvantages, so choose carefully. Here's what you need to know.
Yellow gold
Perhaps the most traditional choice, yellow gold is a timeless option. It's very versatile, meaning it will complement any outfit you wear in the years and decades after you say "I do". Plus, as long as you take care of it and clean your jewellery frequently, you can keep a yellow gold wedding ring looking good as new. It isn't as robust as the likes of silver and platinum, though, so you do have to be careful to avoid scratching and denting it over time.
White gold
White gold has more of a modern look and is becoming an increasingly popular choice among grooms. It's made from a combination of gold and white metals like silver, palladium, or nickel, which is what gives it that cool-toned look. It tends to be more hard-wearing than yellow gold but might need re-plating after a while in order to retain its beautifully shiny finish. 
Rose gold
If you always like to do things a little bit differently, a rose gold ring would be perfect. It's a warm-toned metal that almost resembles copper, and is more robust than pure yellow gold, too. It is less of a traditional choice, but it could be the ideal option if you typically prefer the fashion-forward option when you're out shopping.
Sterling silver
A sterling silver ring is likely to be another fail-safe choice, and jewellery made from this precious metal is typically more affordable than some of the other alternatives. I would still recommend going for the highest quality ring you can afford, though, as you'll want your ring to last.
Platinum
Finally, platinum rings make a fantastic choice for a wedding. It's typically the most durable choice, which is fantastic when you're shopping for a piece of jewellery you plan to wear forever. Plus, platinum rings have a modern and stylish look. Their quality is typically reflected in the price, though, so you will need quite a generous budget if you plan to go down this route.
Choose a design that reflects your sense of style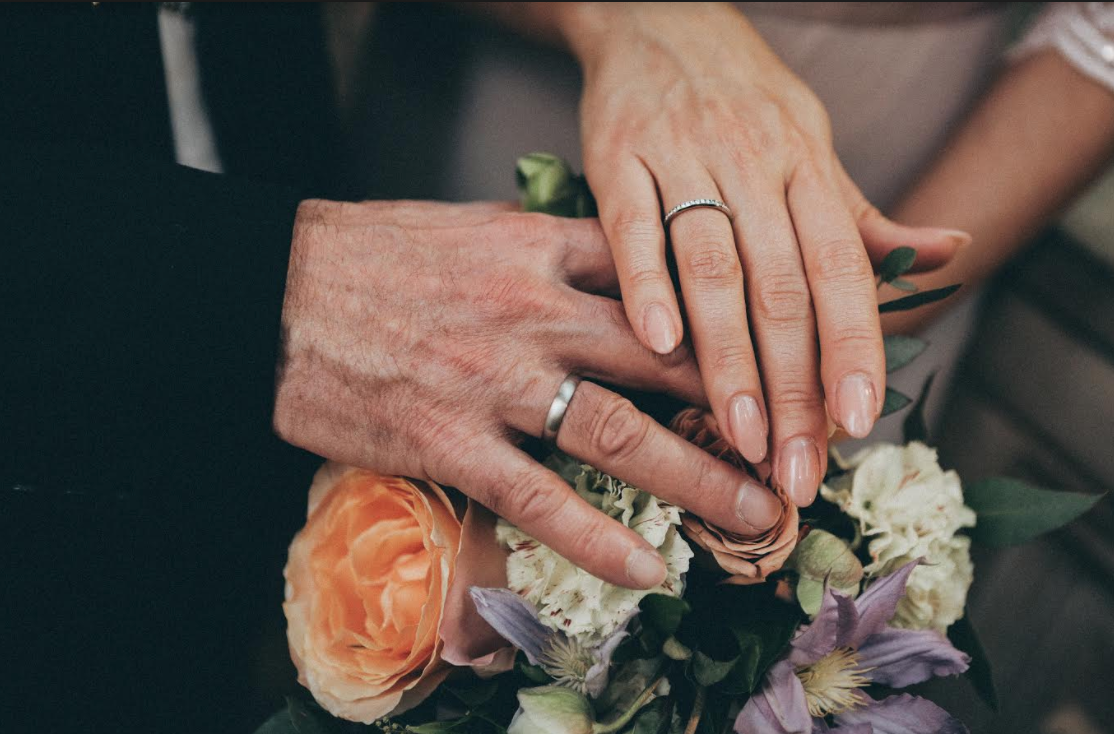 Image used for illustration purposes only
While most wedding rings might look quite similar from afar, when you start to shop for your dream ring, you'll soon realise there are actually lots of subtle differences you'll need to consider.
One element you'll have to think about is your desired ring profile — this is the shape of the band. The most popular styles tend to be D-rings, bevelled styles, and flat designs, which all look very different up close, and also feel very different when worn. This is why I would always recommend trying on a few different styles of wedding ring before you settle on a favourite.
Of course, you don't have to stick with tradition, and could go for something completely different. For example, you could go for a chunkier design, or even choose one that's decorated tastefully with gemstones. Don't feel constricted by convention. It's you who's going to be wearing the ring, after all!
It's important that you put plenty of time and effort into choosing your wedding ring, because it's bound to be one of the most important purchases you ever make. Take these tips on board and you'll have no trouble picking out a stylish, hardwearing, and unique ring that you'll love wearing for the rest of your life.