The combination of an Indian-themed wedding and fall is simply glorious. Be inspired by the flashy, vibrant and luxurious colours for your perfect day. It is no wonder that Indian weddings are so appealing – regardless of the cultural background. Everyone wants a glimpse of the cultural and beautifully colourful extravaganza, whether it be reflected in their chosen food, wedding attire, decor or traditions and customs. A spectacular festivity for the eyes is just what every bride and groom-to-be wants on their special day.
Finding inspiration for Indian-themed wedding is not difficult because of the lack of choices, au contraire. The wide variety of different customs, variations of food and much more make the task a tad overwhelming. Let these fabulous ideas whisk you away into a Bollywood fantasy.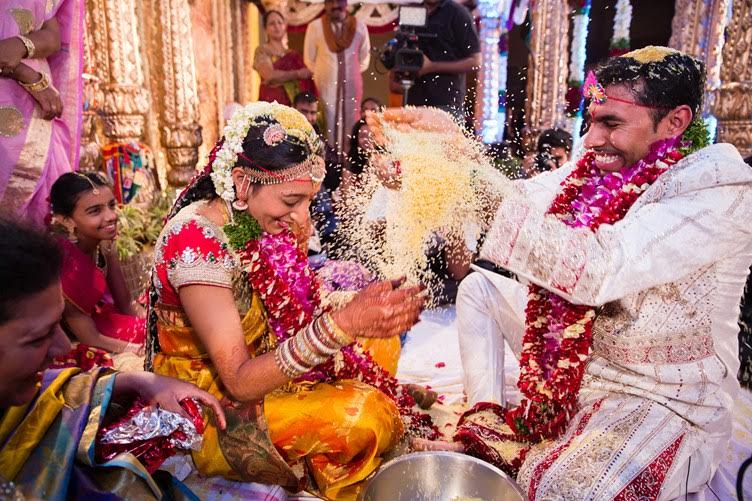 Decor Trends
Over the past few years wedding decor has ceased to be just about flowers and tacky festoons. Now it's all about  matching the mood, the theme and the newly-wed's clothing. Floral arrangements should be the focal point of the tables, and be sure to choose a floral garland where the very ceremony will be performed. Indian weddings are all about bright colors, but it is important to tone it down if just a bit, for a fall wedding. Choosing rustic oranges and lush greens instead of pink and  golden hues. Candles and luxurious chandeliers are a must, regardless of the theme – you will be ahead of the pack for next year's biggest trend. Personalize your decor with statements of love and photographs. Visiting some wedding fairs will give your inspiration the necessary boost and you can ask lots of questions to your venue's wedding planner. An interesting color theme, such as peacock (purple, blue, pink, golden) will totally elevate and transform your chosen venue.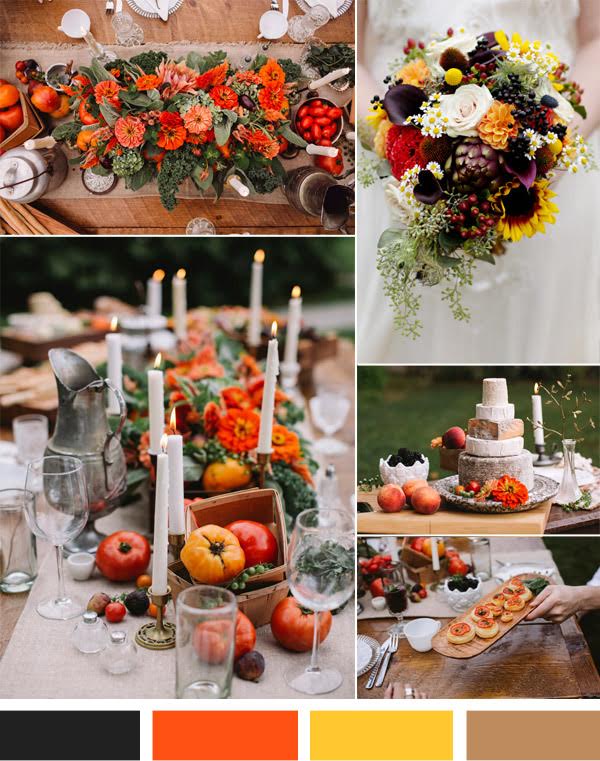 Sweet Tastes of India
Everyone loves the amazing flavors of Indian cuisine that at first are tenderly caressing to your taste buds and then make an explosion of fireworks in your mouth. Serving these dishes at your wedding will ensure it's the talk of the town for months to come! What all the guests expect to see is a delicious array of naan bread served with seasoned curries. Samosas made with meat or seasonal vegetables and pakoras are some of the dishes that will appeal to most of your guests. And of course, one dessert simply is not enough for an Indian wedding! Have a display of desserts, and do not, by any circumstances skip kulfi (ice cream). It will be great refreshment after all the spicy dishes during your starter and main course. As for the wedding cake, do not be afraid of taking decoration risks. Henna style wedding cake or royal inspired (white and red, with a golden elephant on the top – symbol of luck and prosperity) are breath-taking creations that will leave a lasting impression.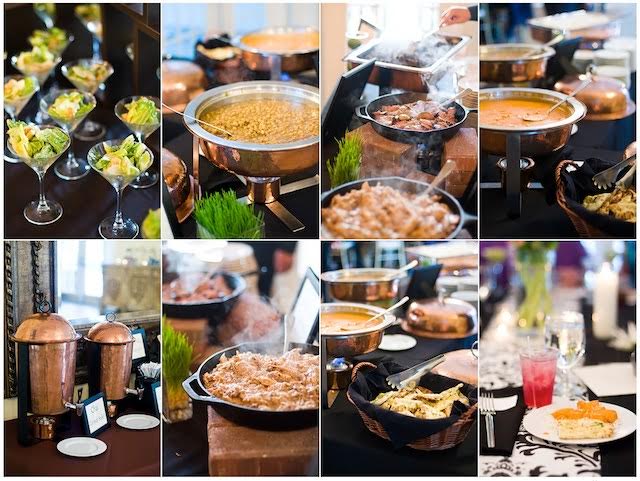 The Dress Code
The outfits at an Indian wedding are an extension of the decor. Regardless of the season of the year, bright is always a rule. Vibrant Indian sarees and eye-catching jewelry will complete your jaw-dropping celebrations. The bride can decide whether she will wear a wedding lehenga, fusion of modern and traditional attire or a traditional saree. Fall tones paired with traditional red and golds will fit very well into your chose scheme. Both makeup (especially on the eyes) and jewelry ideas should be conspicuous, it is your wedding day, after all, while Henna tattoos on the hands are jewelry by themselves. The groom and the male guests can opt for minimalistic sherwanis, dapper achkans, royal kurtas with churidas or jodhpuri suits with a modern twist. To match the seasonal feel, grooms should choose colors of browns and golden or moody blacks contrasting with rich reds.
Combine all of this with some fun and playful Bollywood music, and you will have an unforgettable event! Sprinkle some sparkles with your customs and you have got yourself a breathtaking fall Indian wedding. Namaste!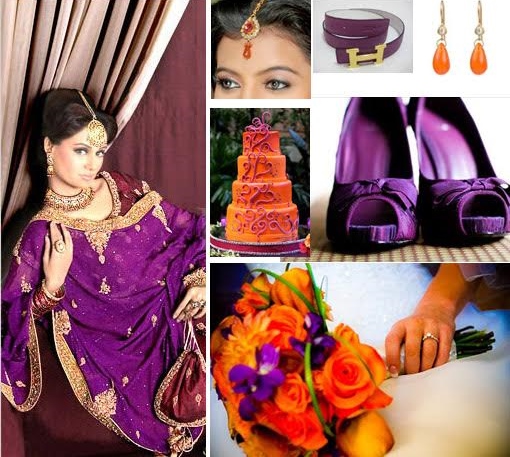 – By Peter Minkoff
Image Credits via: The Big Fat Indian Wedding; Vashi; Marry Me Weddings; Maharani Weddings.