A vintage, shabby chic affair with lots of little trinkets and wonderful memories. Wendy and Adam's special day at Micklefield Hall on June 6th 2015 was full of lovely details – and their little boy Kaidan was just the cutest! Full of smiles and wearing a dapper kiddie suit.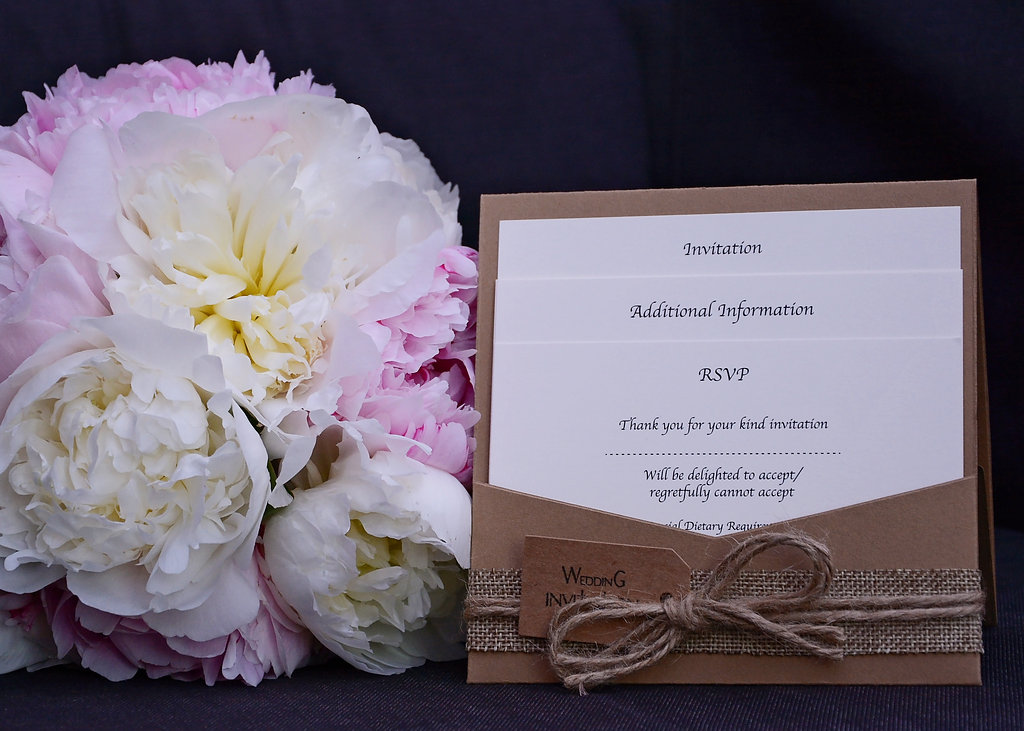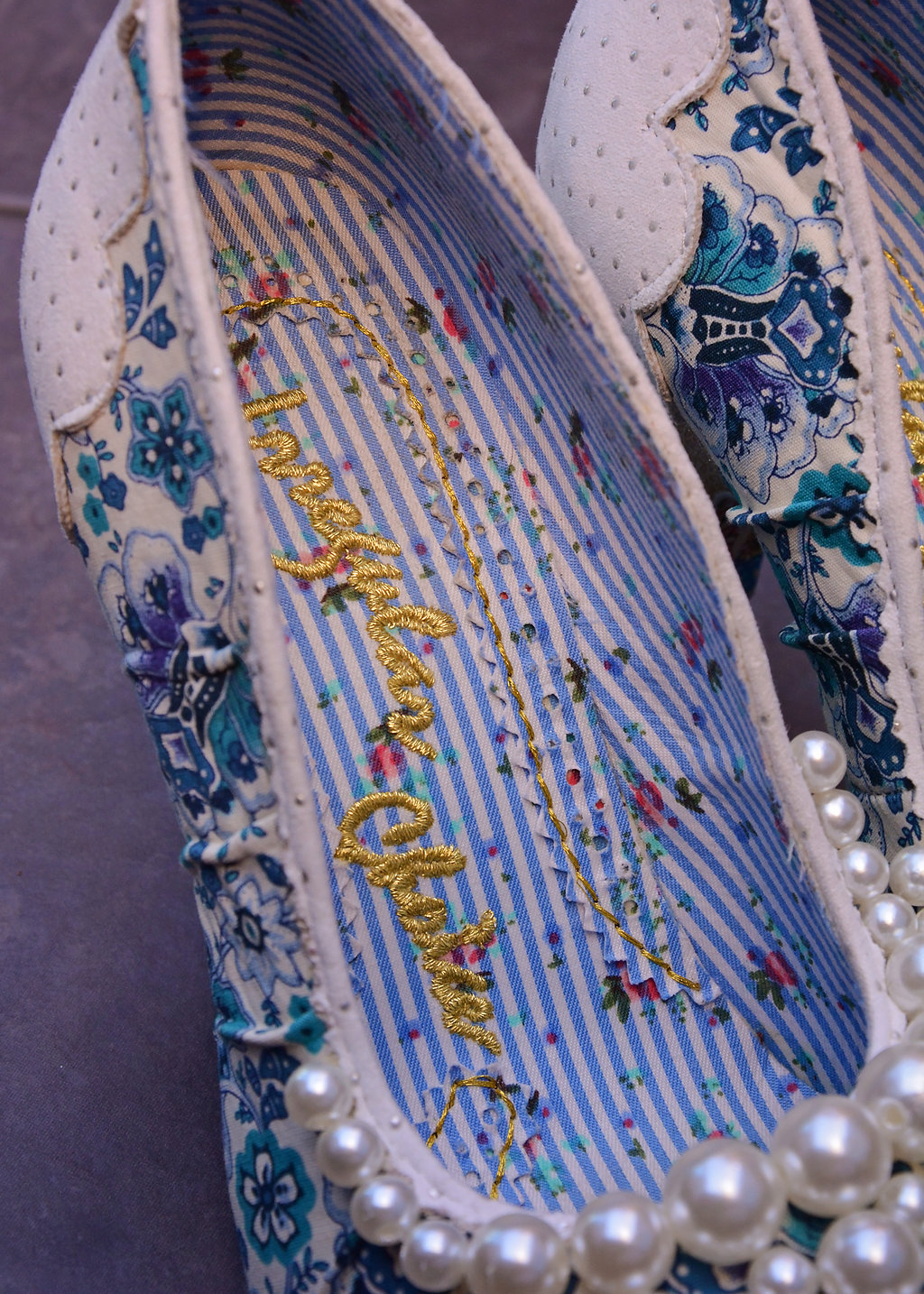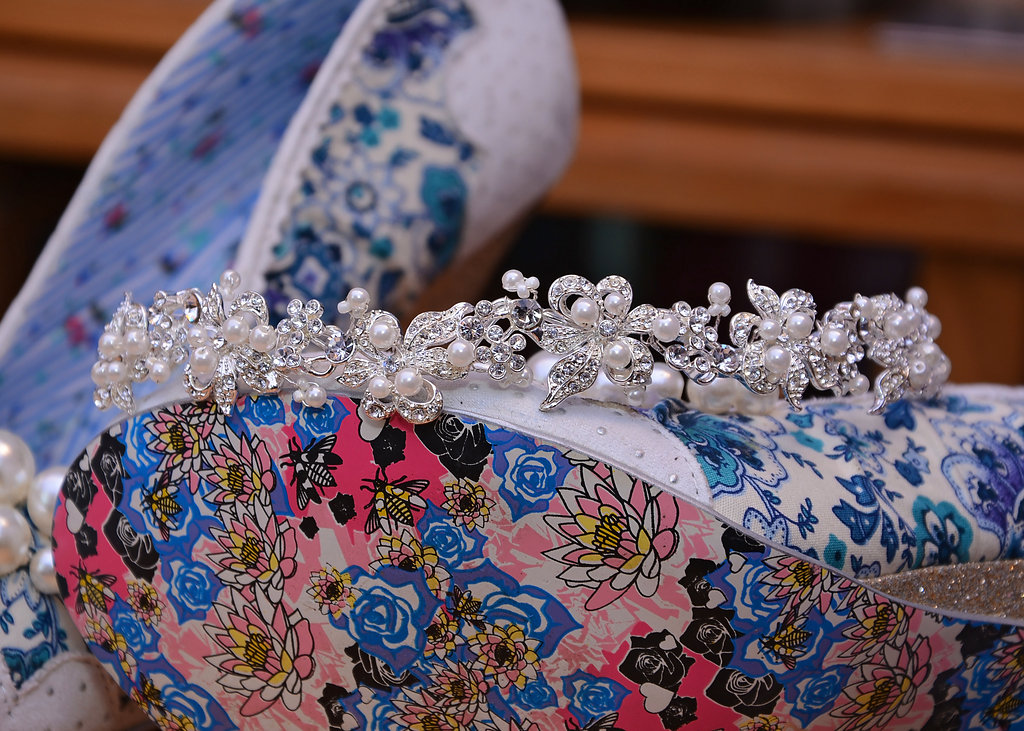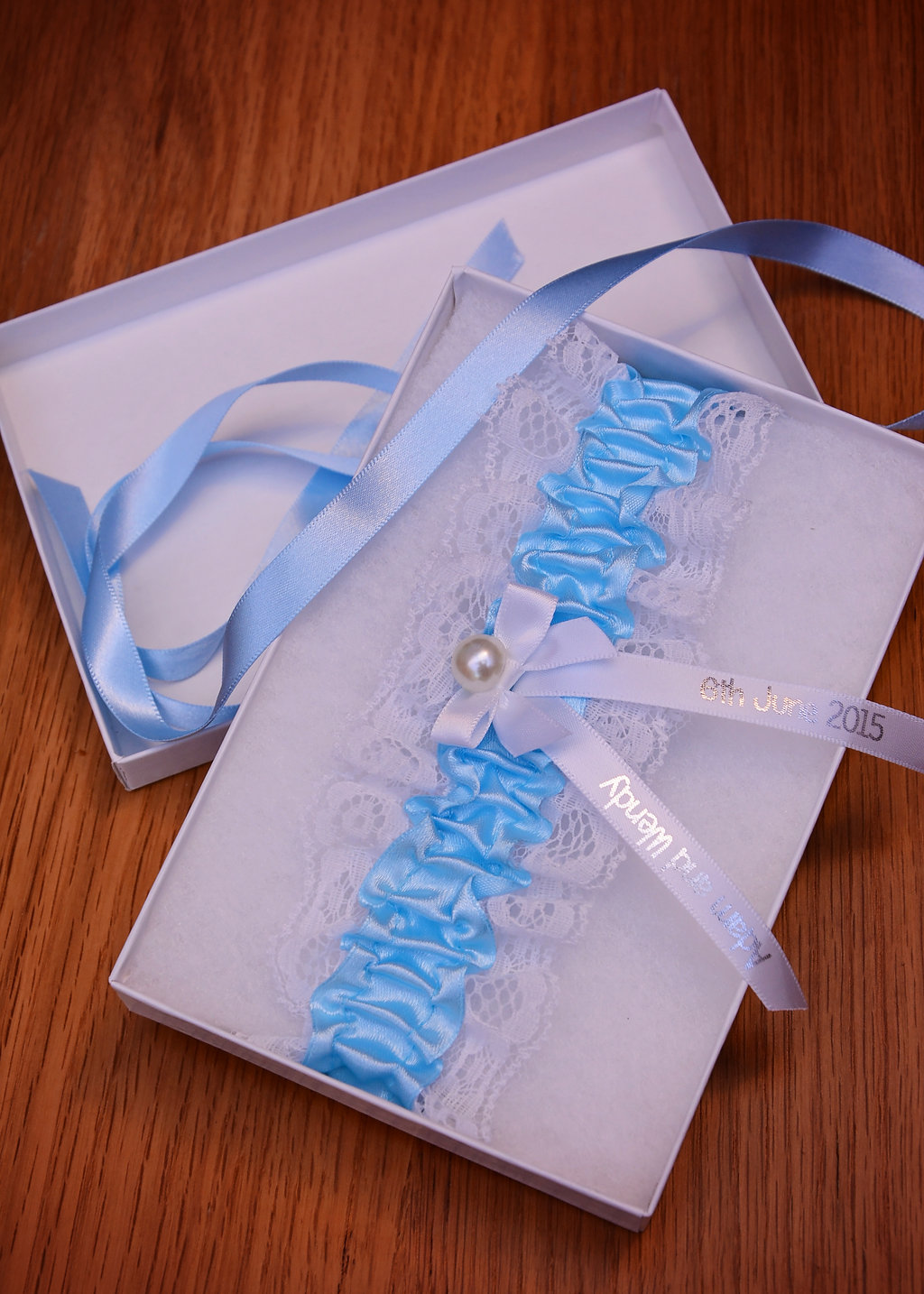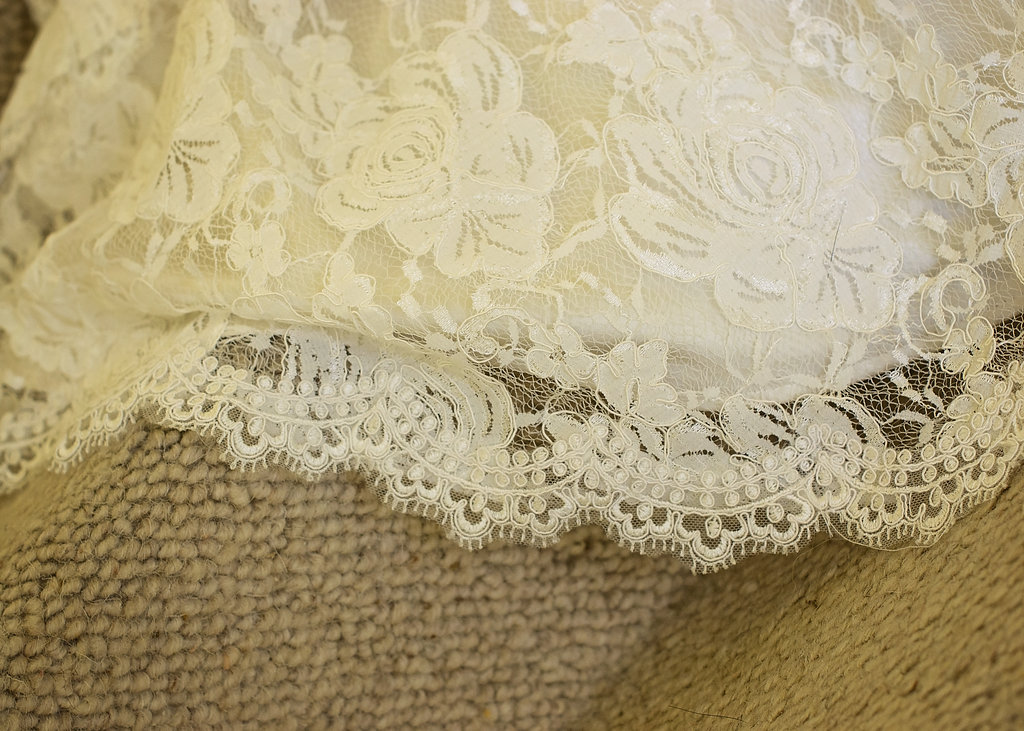 This adorable pair crossed paths ahead of a mutual friend's wedding. Wendy was dragged into Adam's house to drop off a car park pass as Adam was heading out the door for work. Wendy suddenly became very aware of her appearance and scolded her pal for not telling her he was hot. As she finished the sentence, she heard the door shut behind them. "Adam still denies hearing this, but there's no way he couldn't have! I made an extra special effort for the wedding the following day."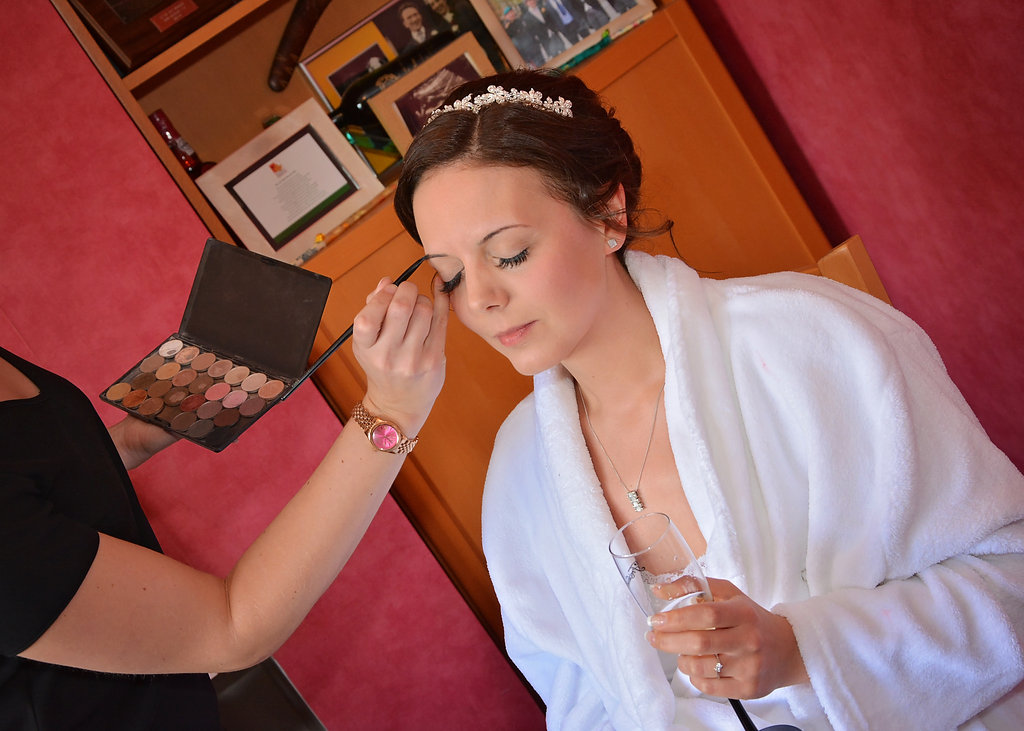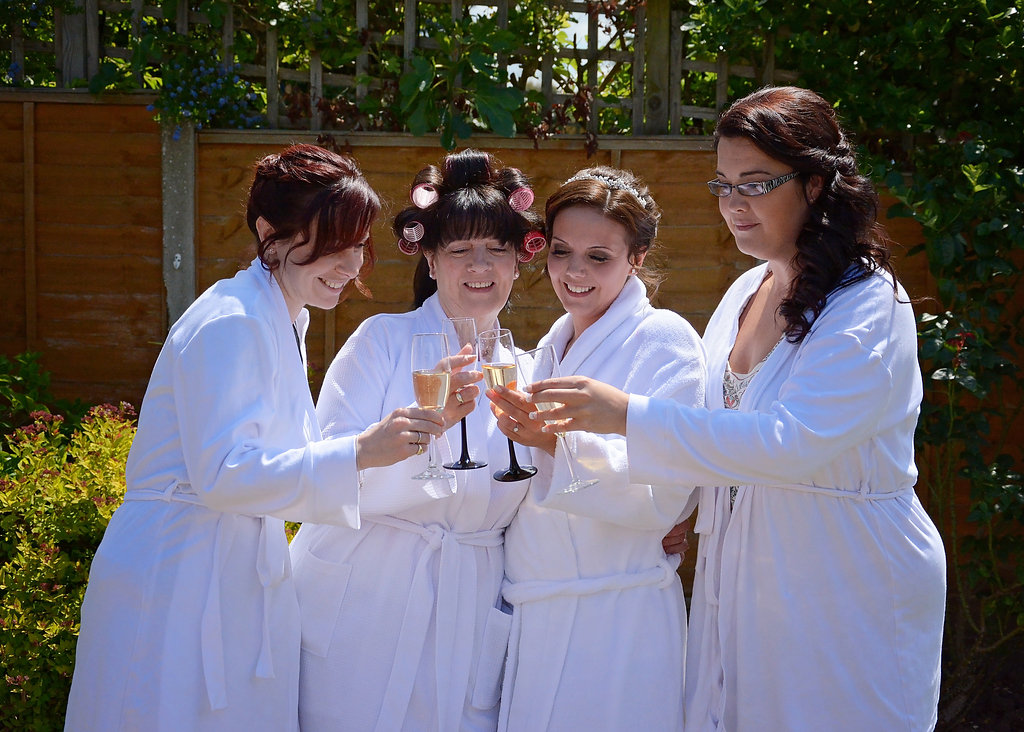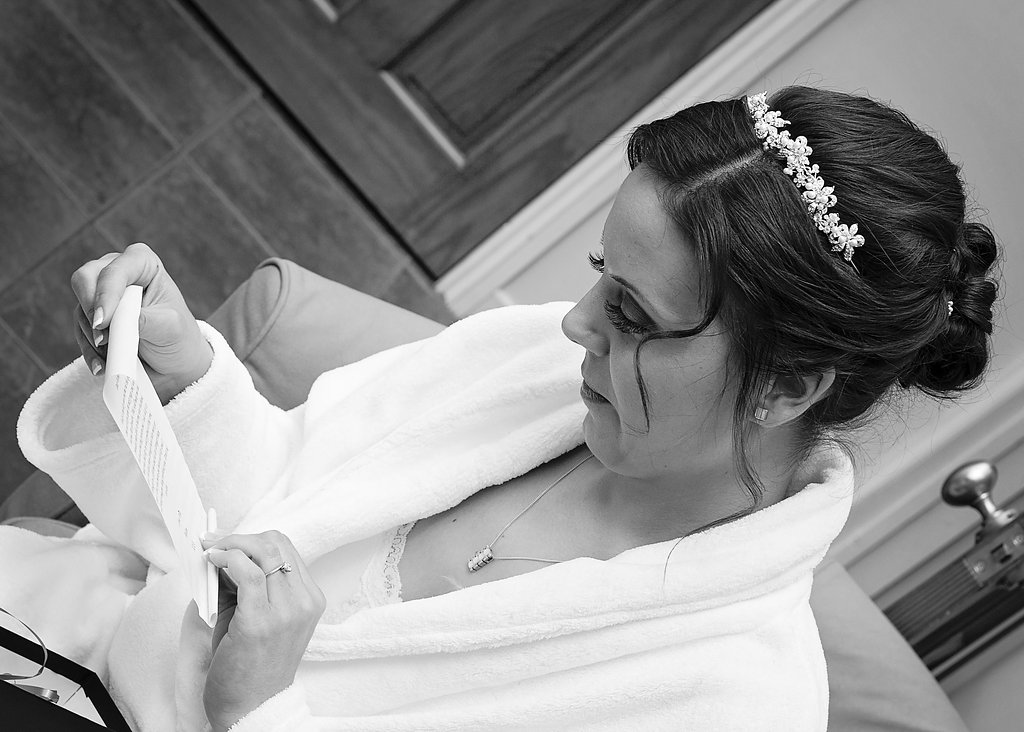 A seriously romantic and top secret proposal blew Wendy away – and us in the office when we heard it! Adam had her sparkling rock specially made, and when it was completed sooner than planned, he enlisted the help of a friend to guard the secret for another eight months!! Now, that is some secret…
"Before popping the question, there were two people that needed to be asked first. Out of everyone, my big brother's permission was the most important. However, we lost Tom in 2009, so Adam went to visit his grave to ask permission first. He then asked my dad and Tom's wife Katy. Knowing what he was planning meant so much to them."
When D-Day finally arrived, a surprise getaway as a treat for completing her masters was about to mark the beginning of an exciting new chapter together. "Once ready to go, he blindfolded me all the way to London – we must have gotten some pretty strange looks along the way! On arrival, Adam announced we would be staying at The Grosvenor.  After checking in, we strolled down to the Thames to watch the Diamond Jubilee parade. After an amazing dinner at The Ivy, we sped away in a Tuk Tuk to a private ride on the London Eye, complete with champagne hamper. Adam pointed out the twinkling city lights to distract me and when I turned around he was down on one knee."
Swoon!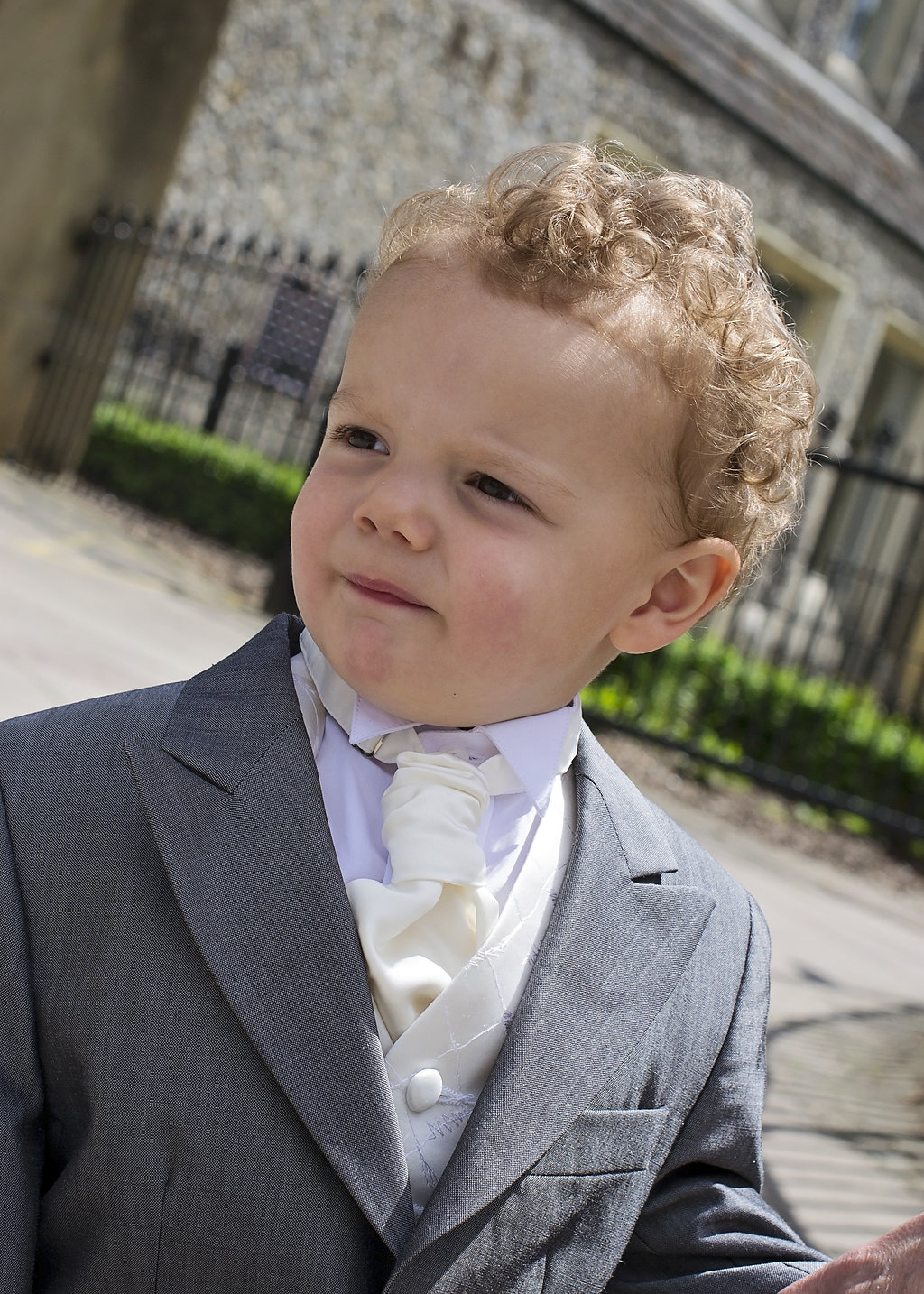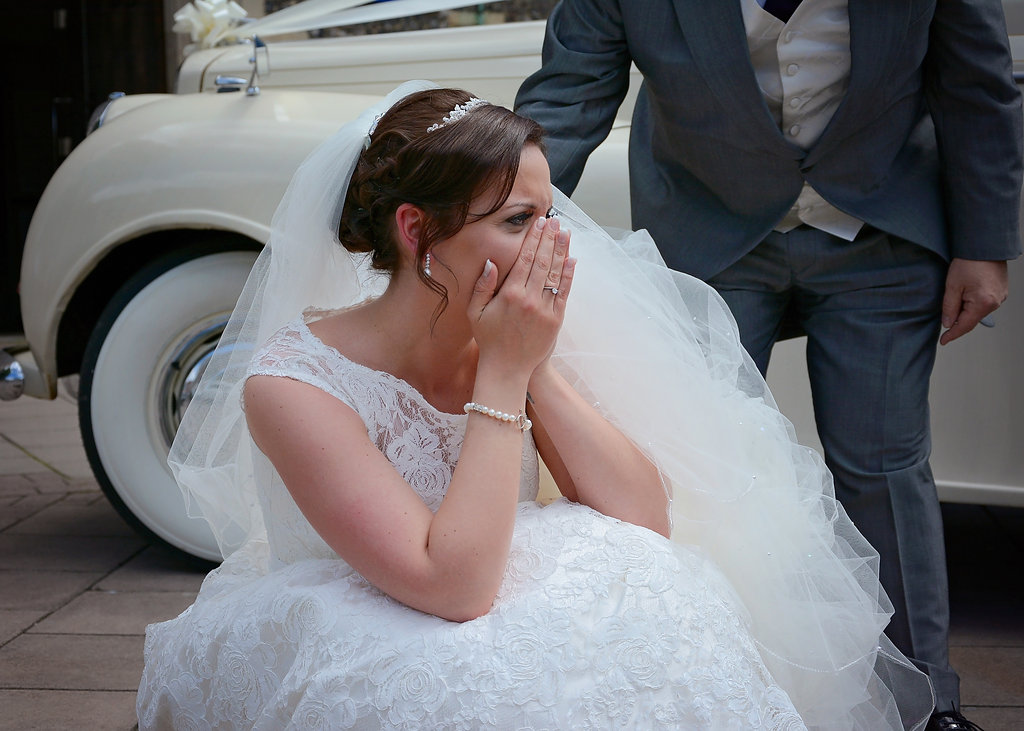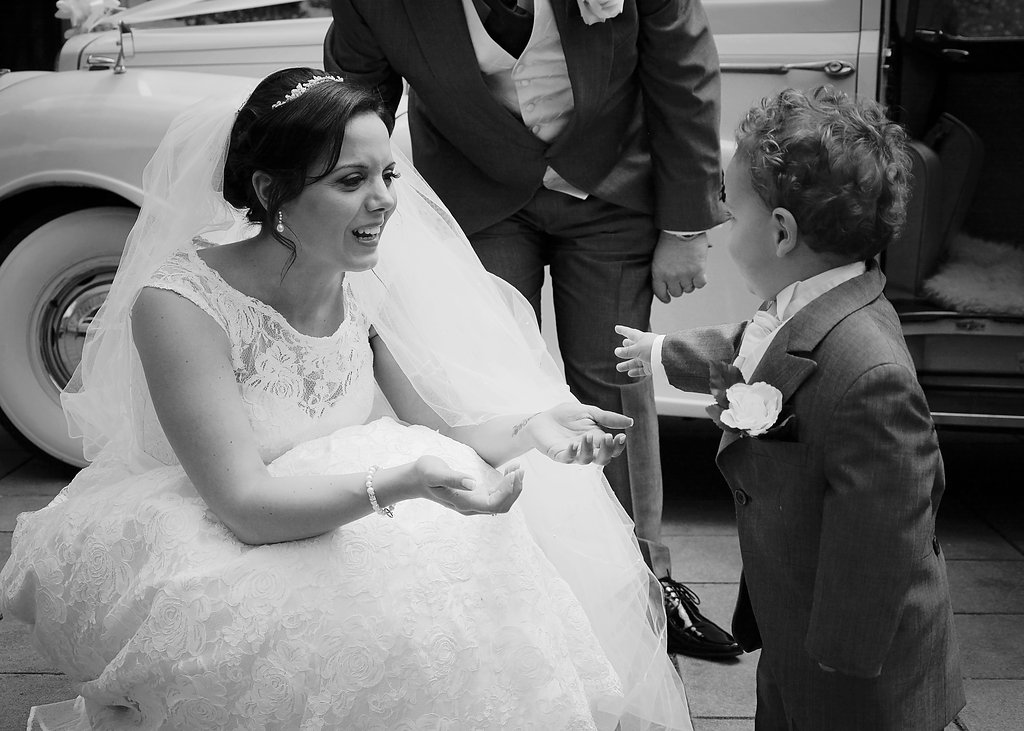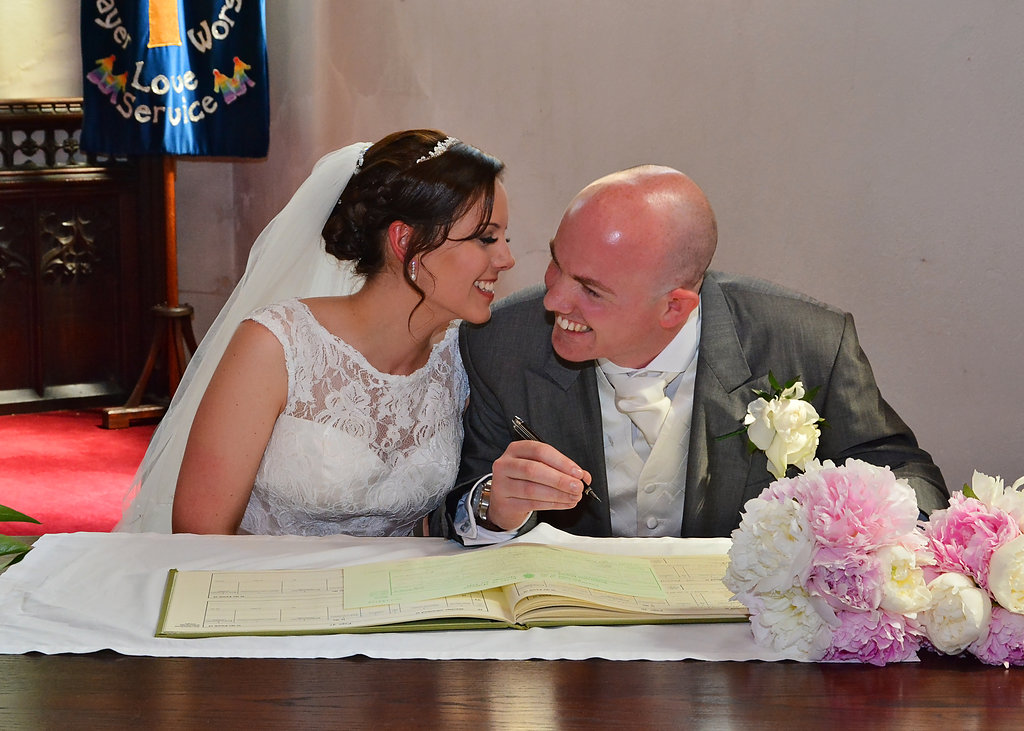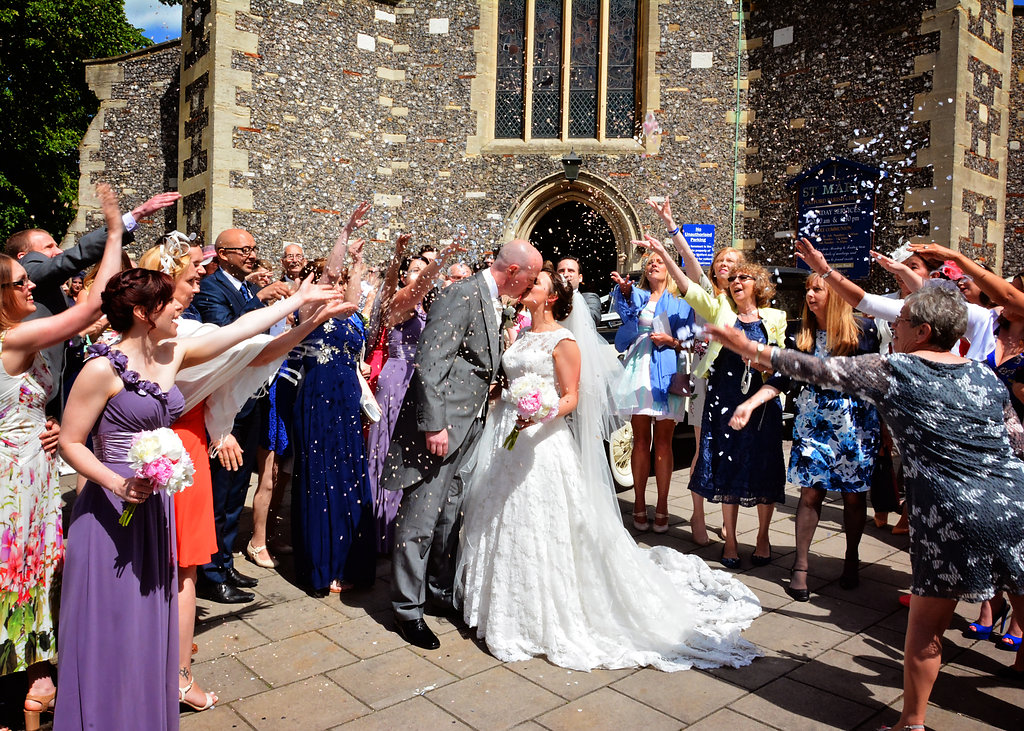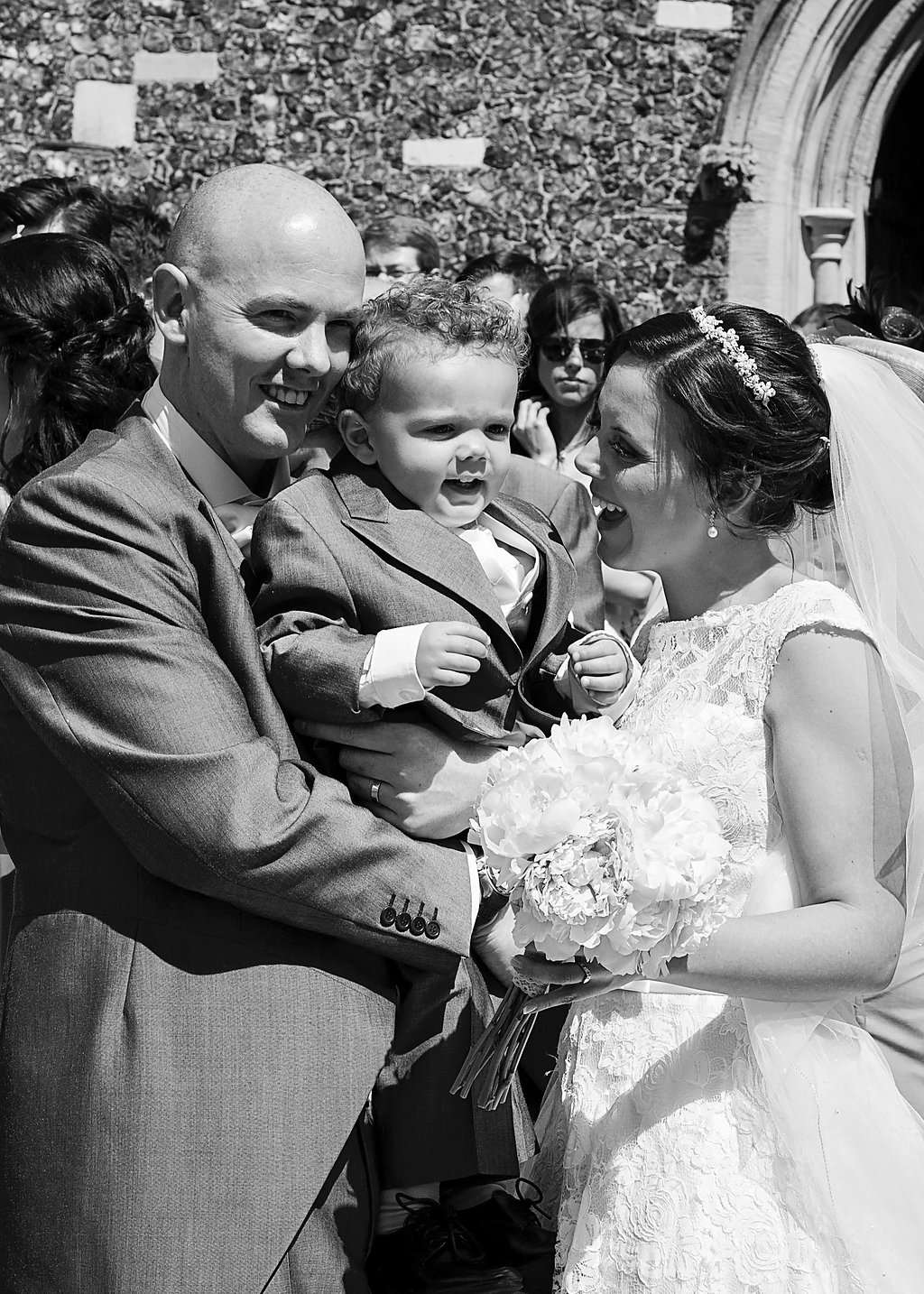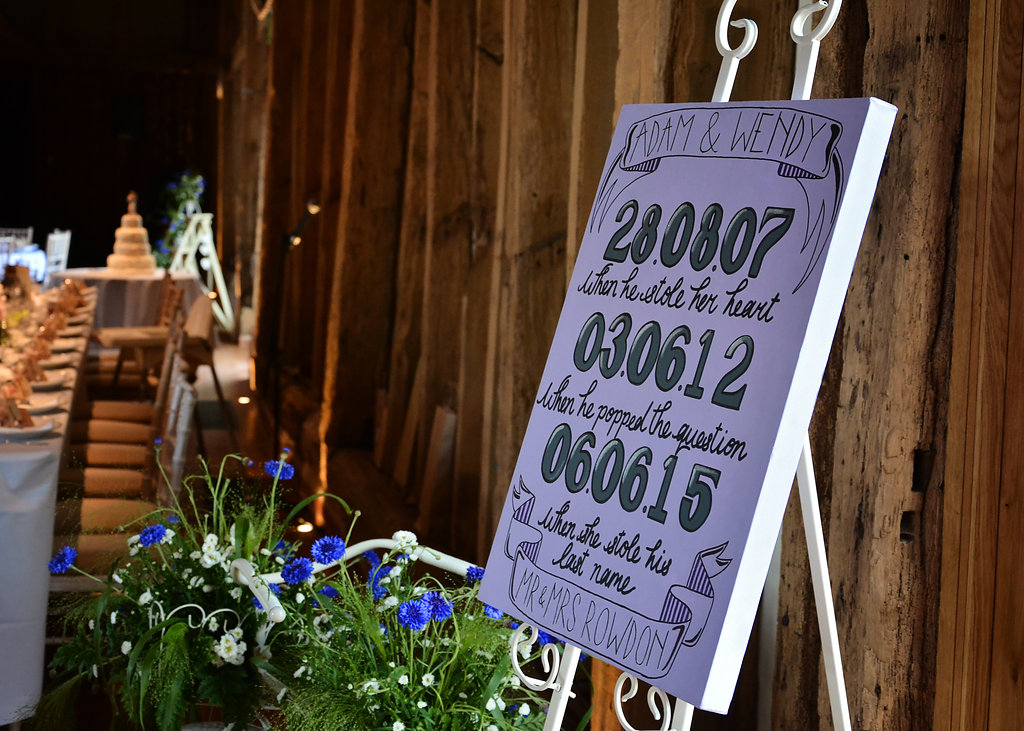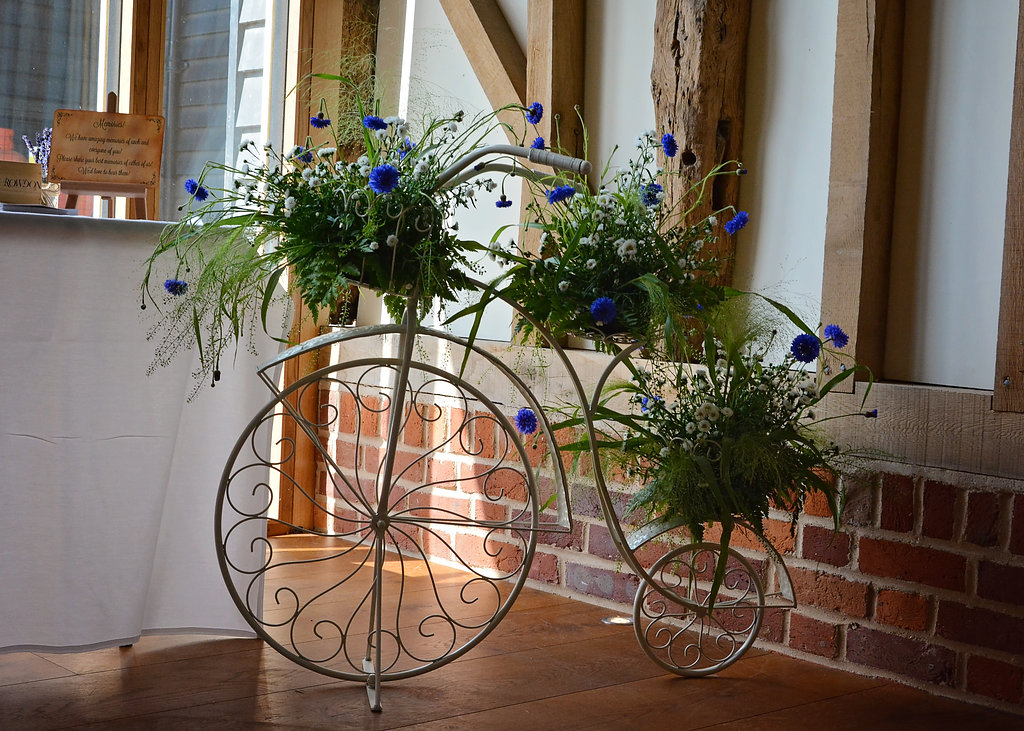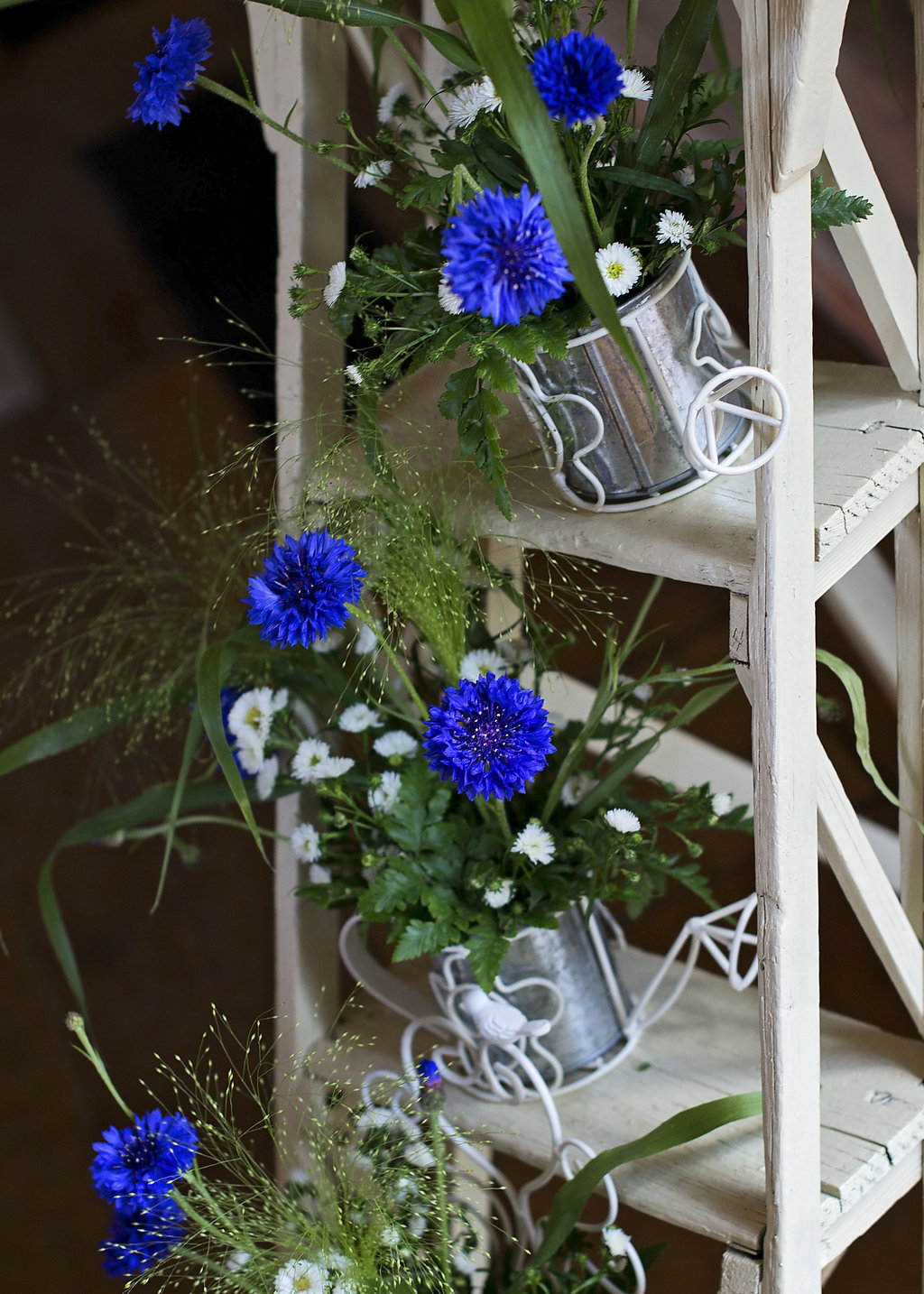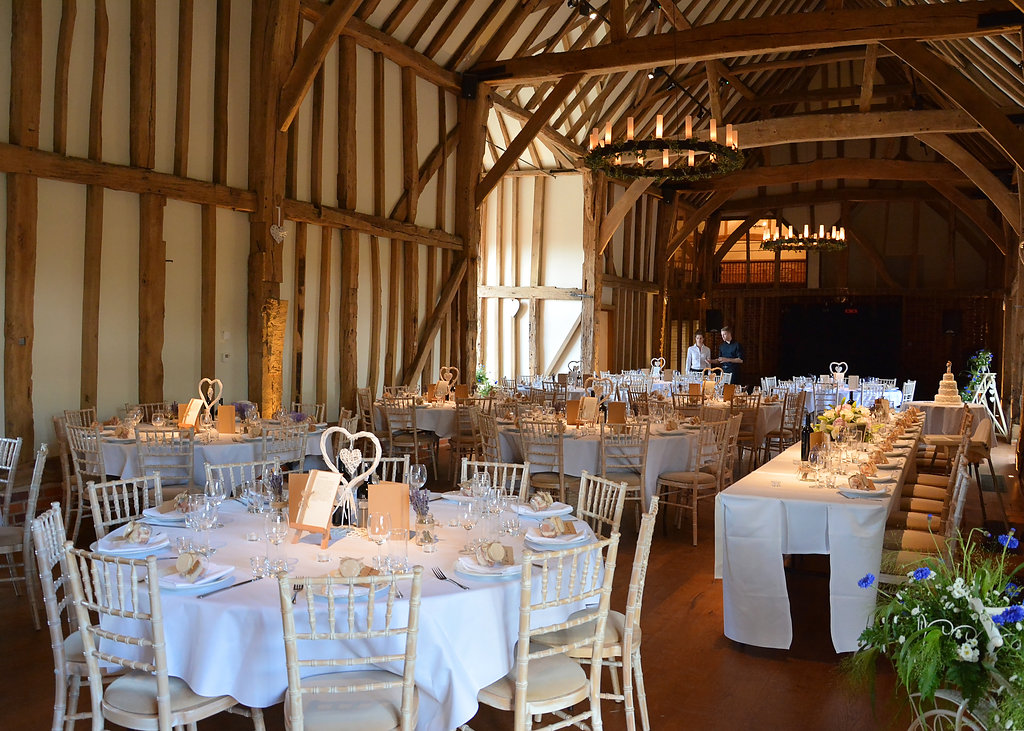 "Our photographer Lou Cain of LilyFerne Photography was amazing. Right from the first meeting she put at us at ease, ensuring we got what we wanted, but also guiding us when we didn't have a clue what was going on! On the day we just couldn't fault her. During the preparations she took so many photos but this was done so well that at no point was it overwhelming. She knew exactly what to take photos of without even being told. The way she laid invites, rings, etc was just amazing. When it came to the service, Lou was able to get loads of shots – she moved around like a ninja! We literally don't know how she managed to get so many shots from so many angles without being seen or heard! Lou was able to get people to stand where she needed them and do what she wanted with such ease, people just did as they were told, you just couldn't say no to her, she was too nice!! On the day, Lou fitted so well she felt like part of the family. The aftercare has been brilliant and we couldn't believe how quickly we got to see all of our photographs from our special day."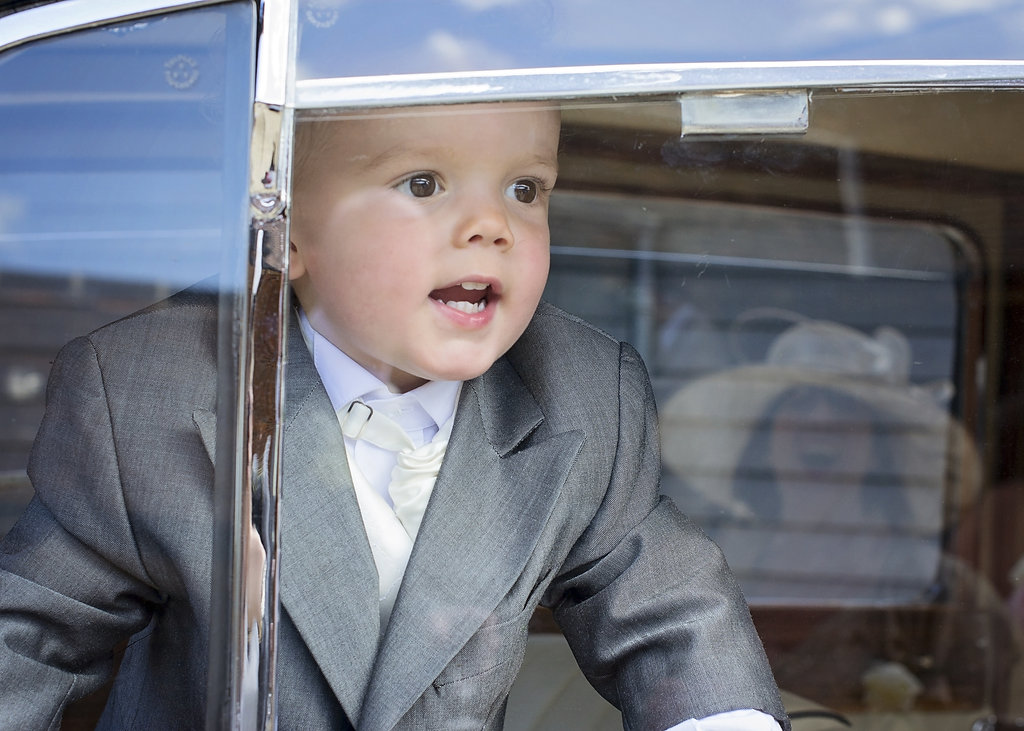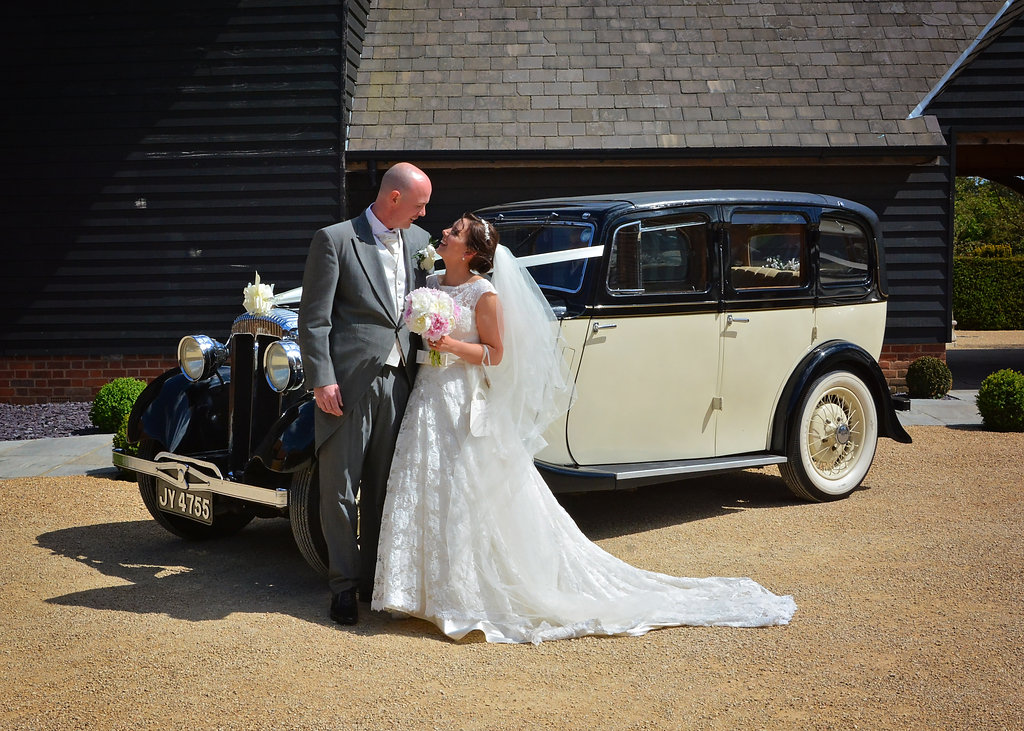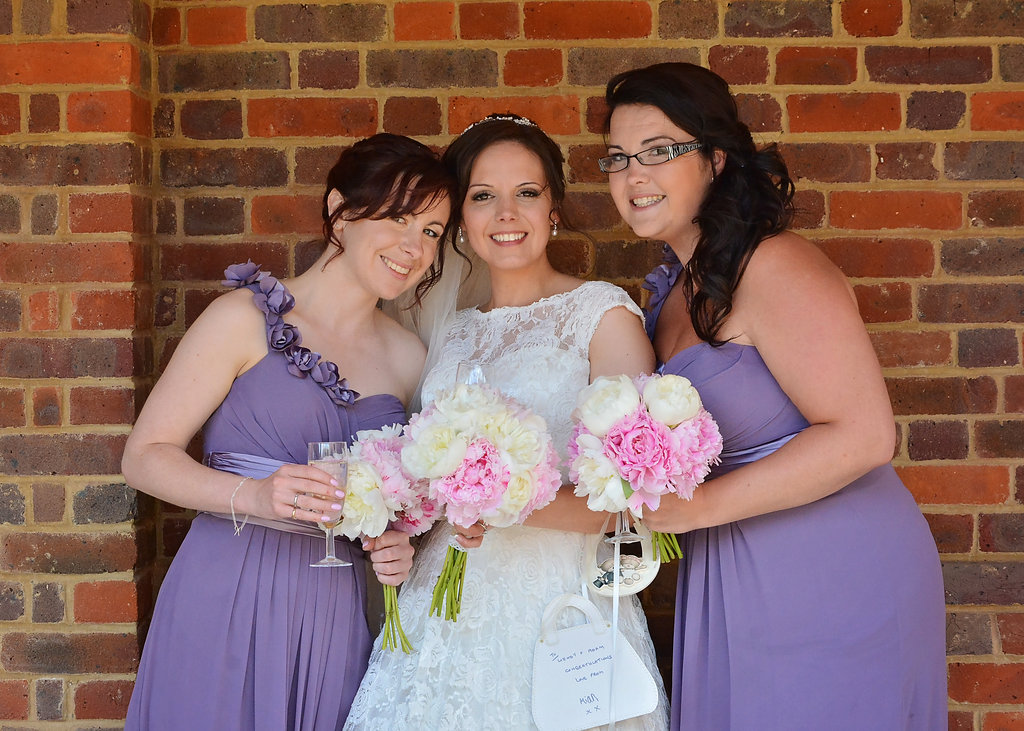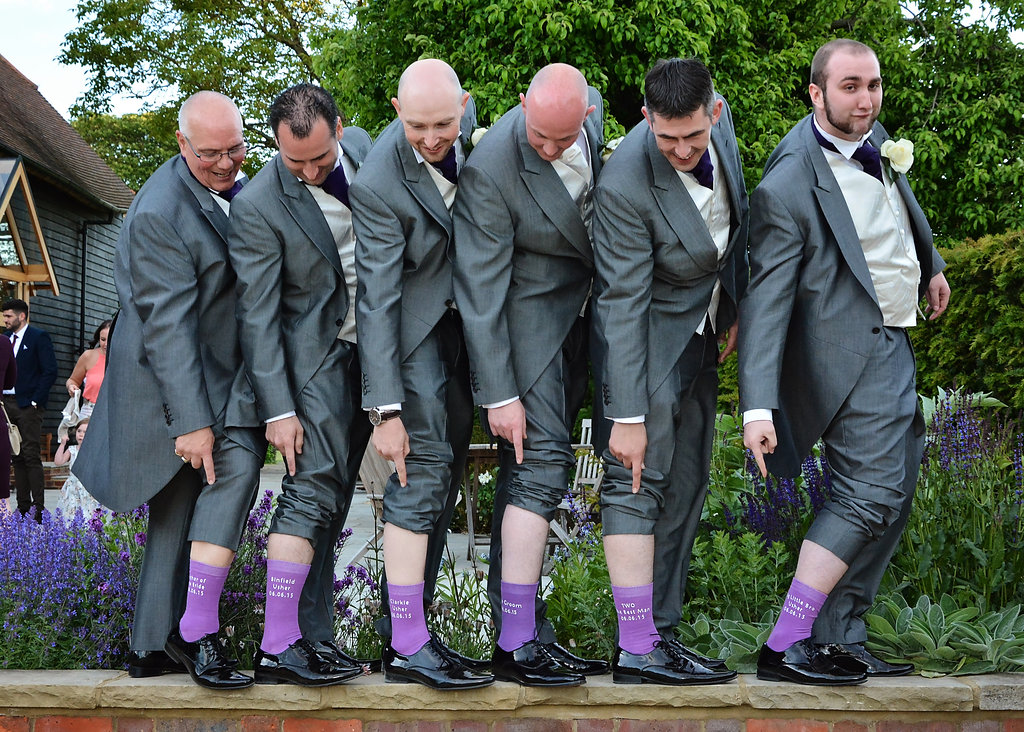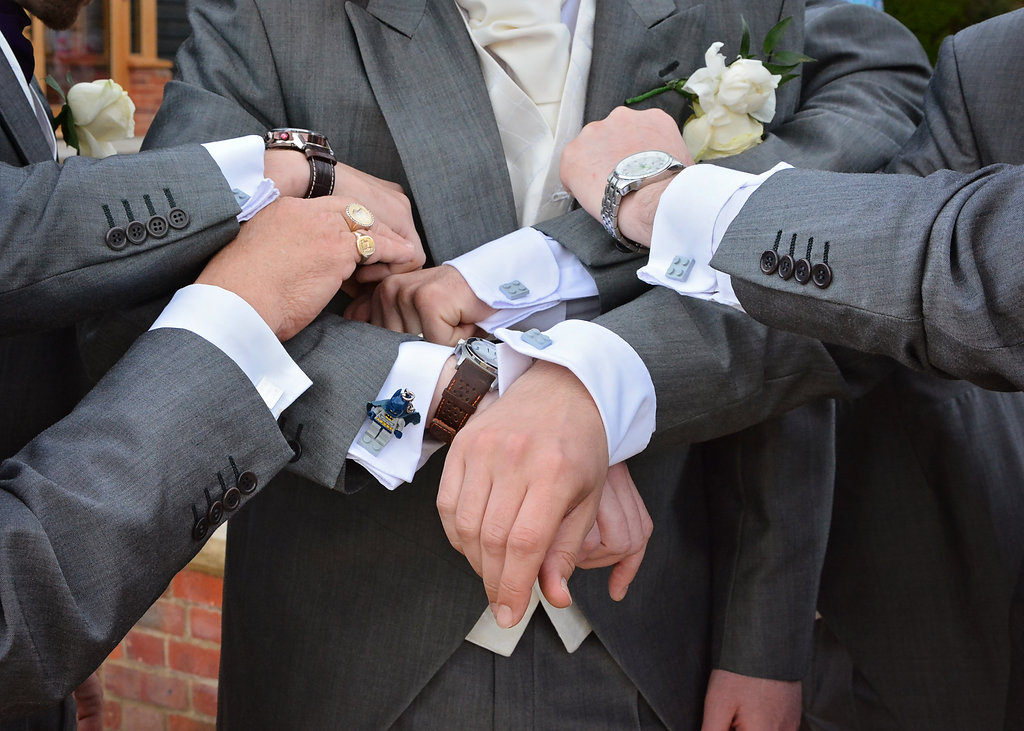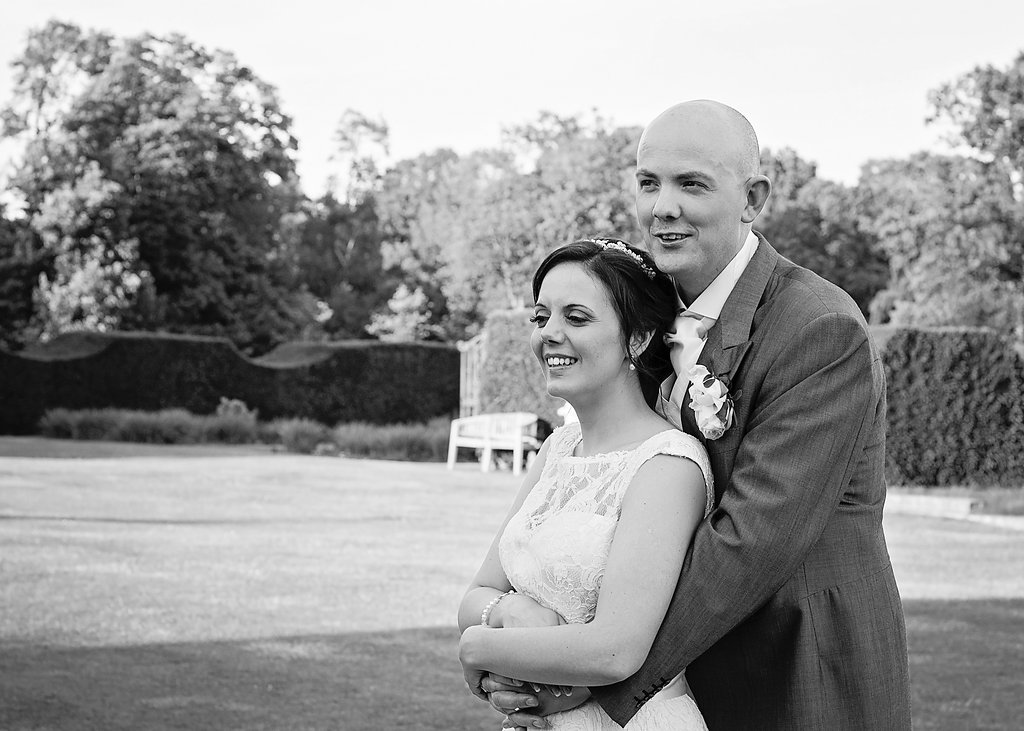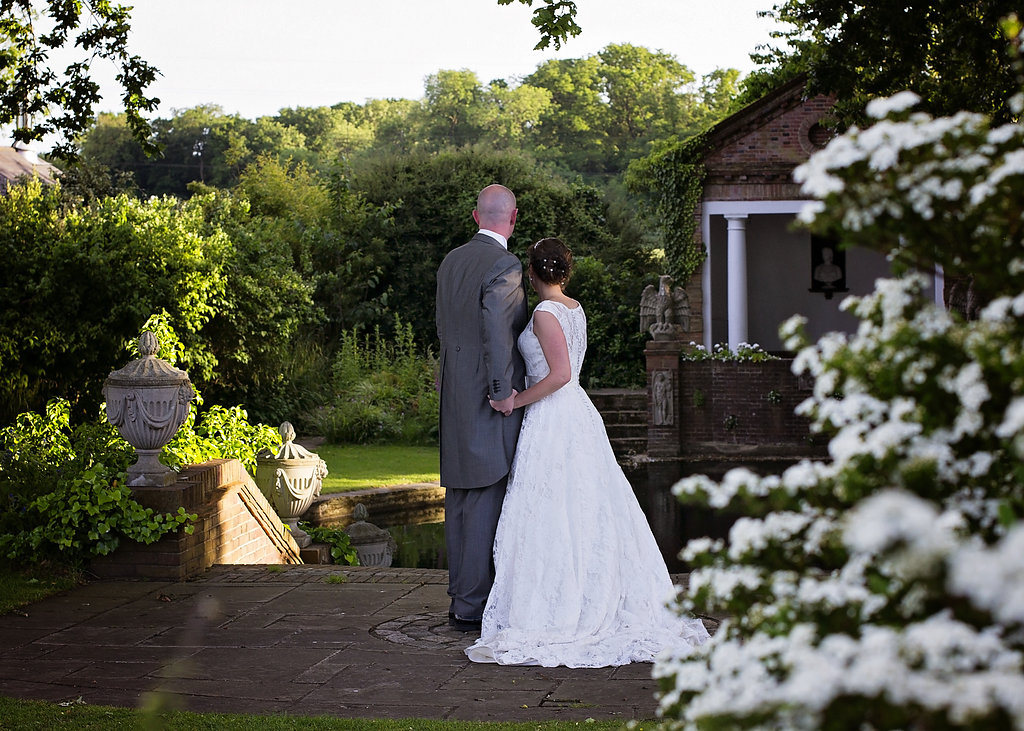 Their day was filled with special memories and mementos including a remembrance tree with names of loved ones who were not present. As Wendy's late brother couldn't share their joy, including him throughout their celebration was extremely important for the pair. "Tom's funeral was at St Mary's in 2009 and it is such a beautiful church that it felt right to share this with friends and family on our wedding day."
After struggling to find a suitable venue close to home that complimented their shabby chic theme, they were faced with choosing between the church or barn. "We organised to view the marquee and meet the owner Micklefield Hall. As we got talking he asked if we would like to see their new venture, even though it was a work in progress. We walked around the side of the building and there it was, THE BARN! It was literally a building site, but it was perfect! Our first reaction was WOW!  On the day, the whole of the barn had been refurbished, using the original wooden beams. Everything about it was beautiful, from the layout to the grounds. Just stunning."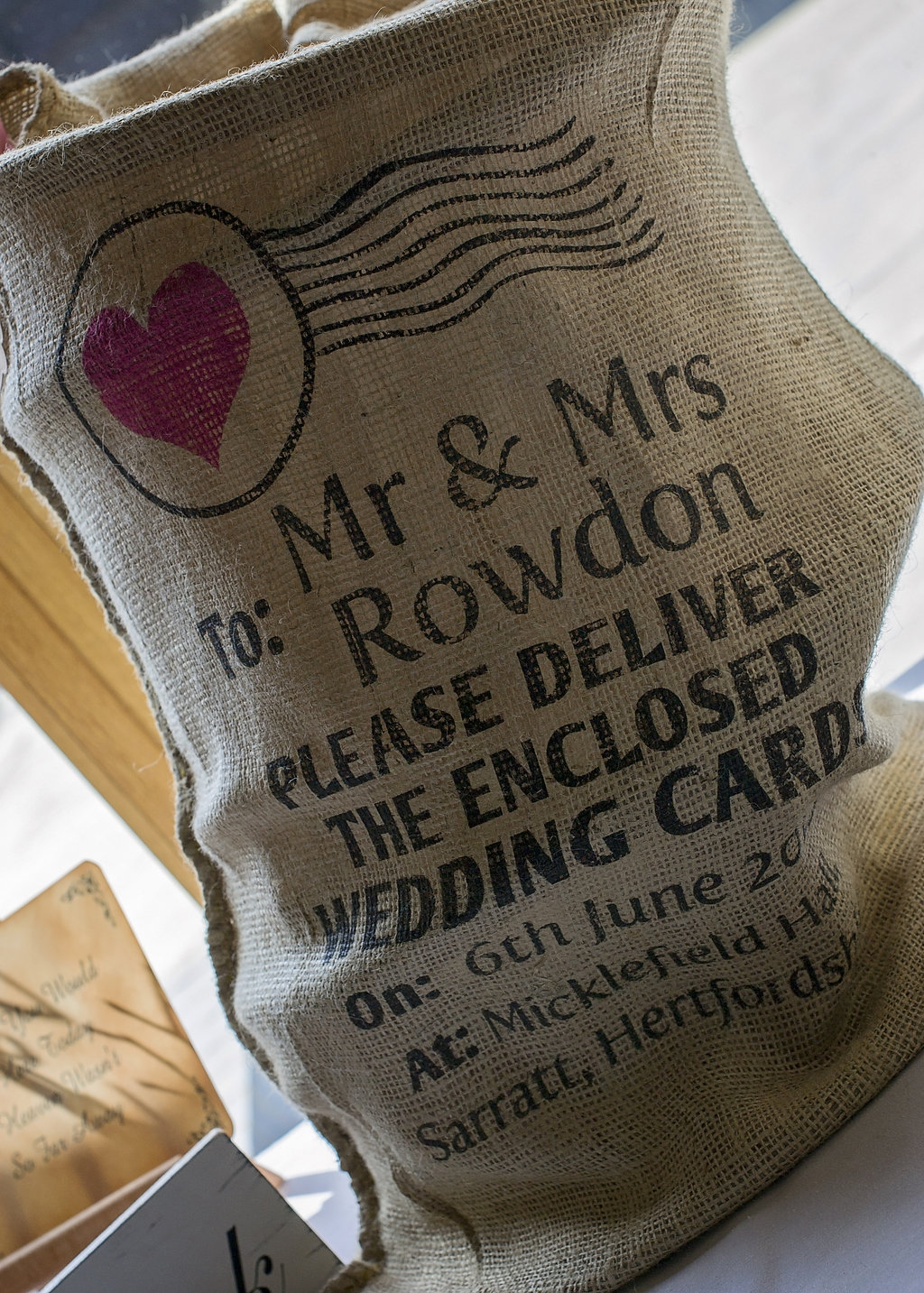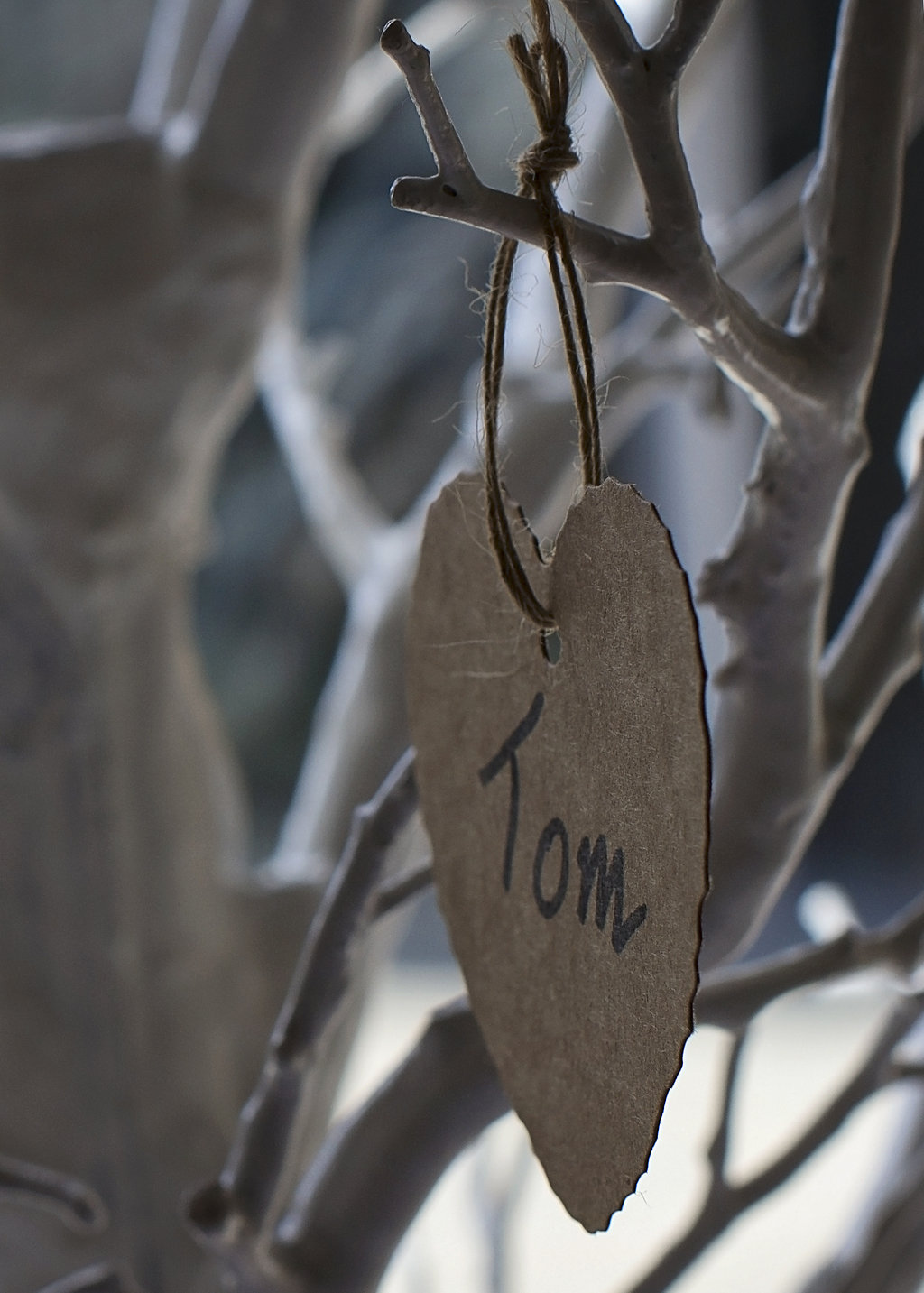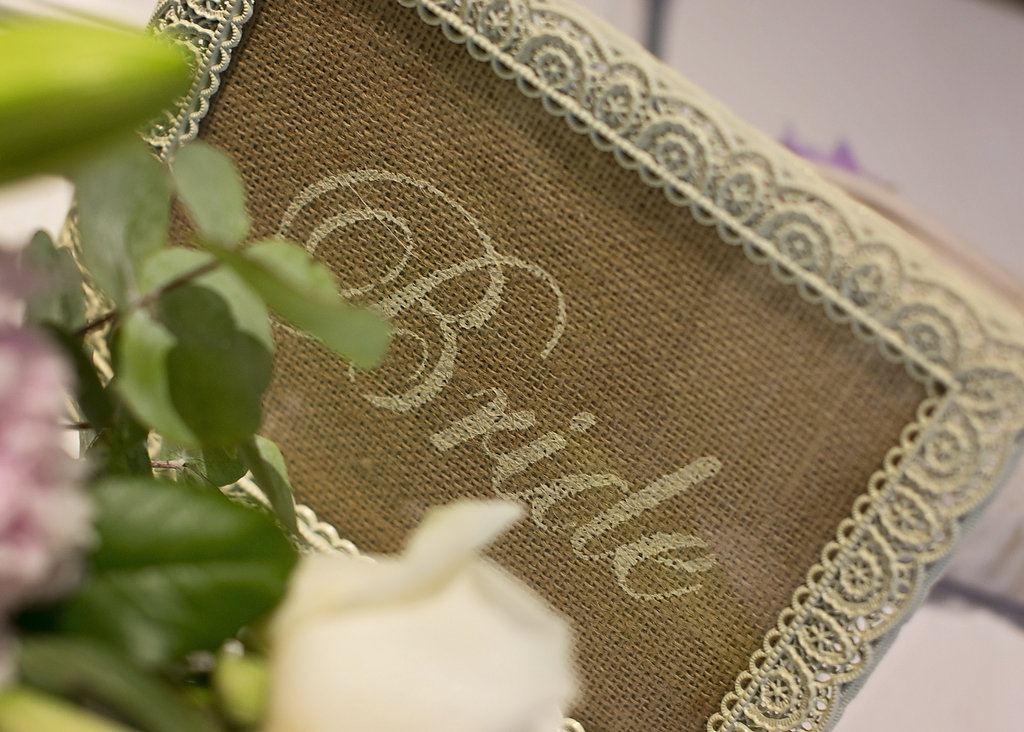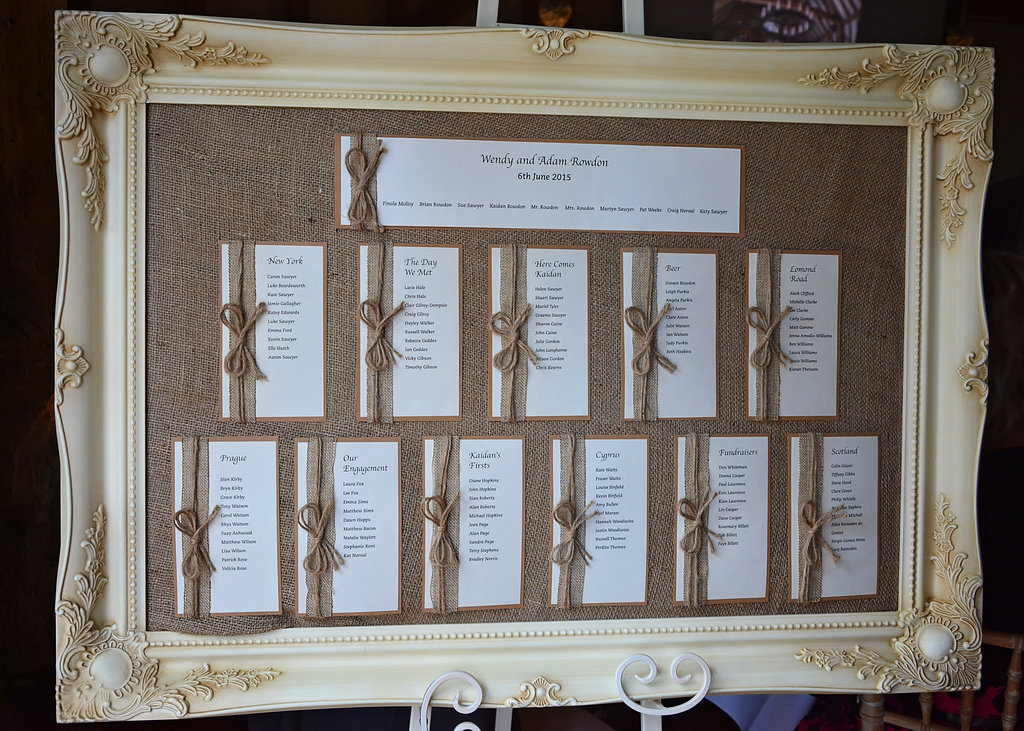 In keeping with their vintage theme, Wendy's wedding gown was a beautiful ivory, lace dress with chic bow detail at the waist. The delicate neckline and her elegant up-style were stunning.
"It was the first dress I tried on and I knew it was the one!! But not wanting to miss out on the whole experience, I continued to try lots of different style dresses in various shops, but had to go back to THE dress."
Guests were wowed with a day full of surprising entertainment including a magician and a 10-hit performance from Adam Kay, lead singer of Amateur Transplants. When the groom revealed their surprise guest following the meal, friends and family were in disbelief, making it one of the best moments of their big day.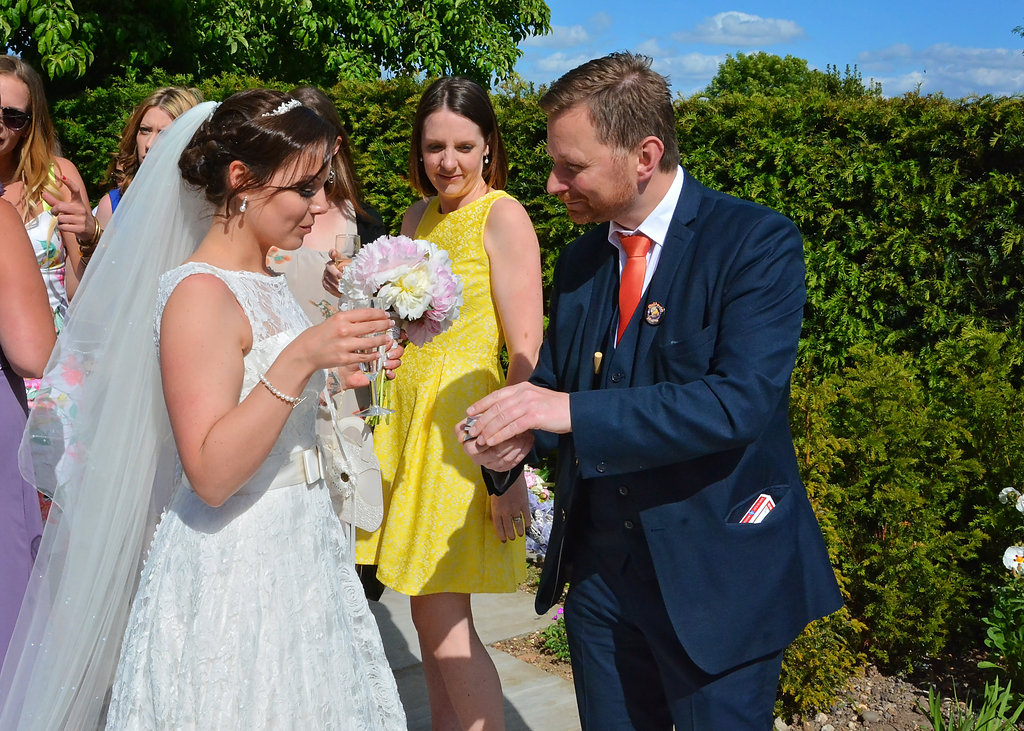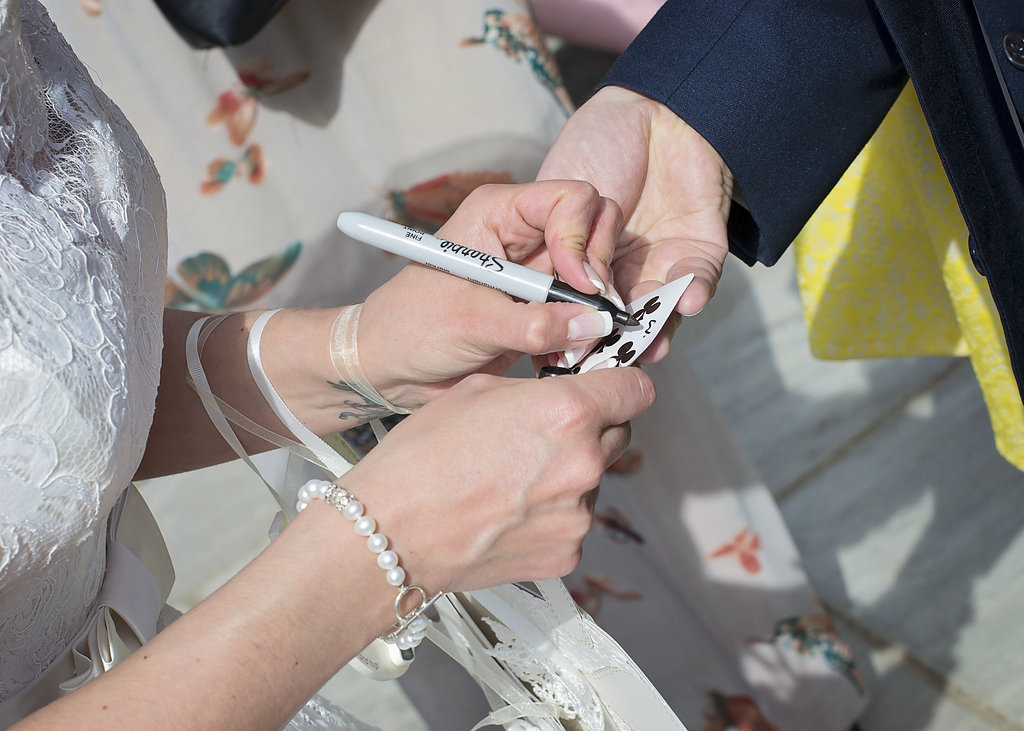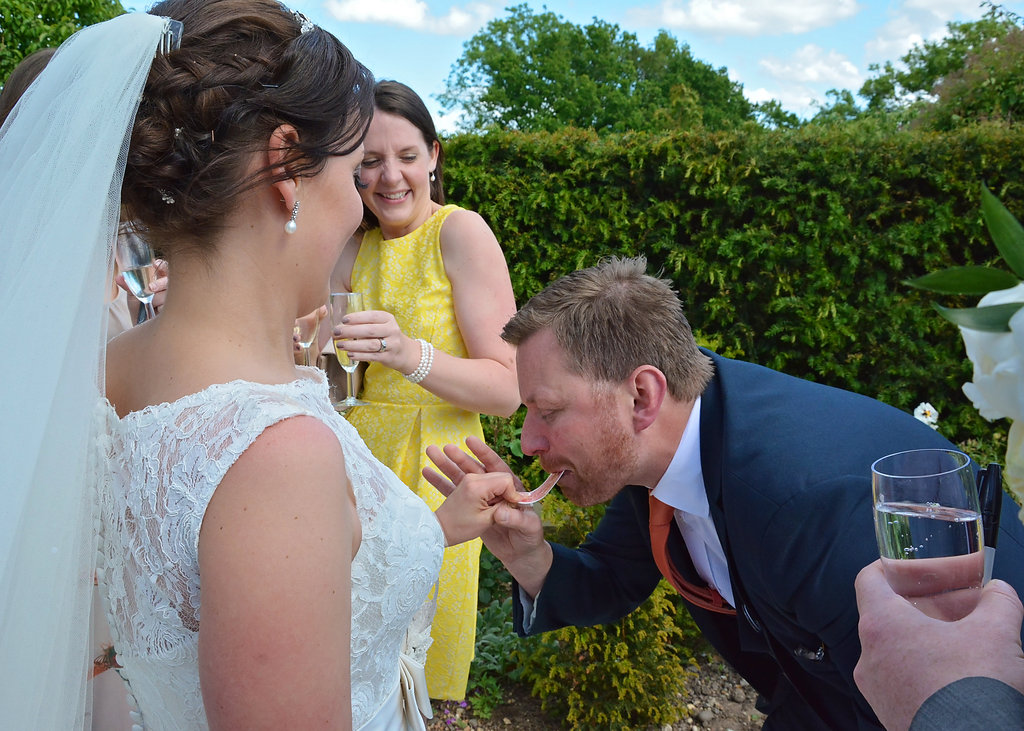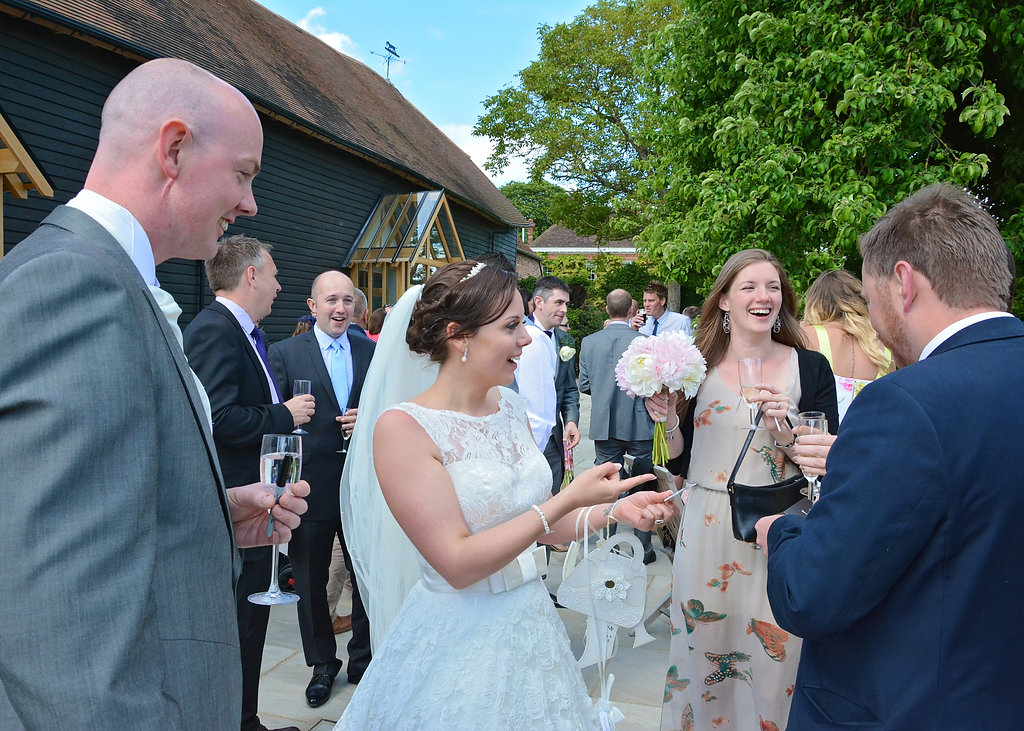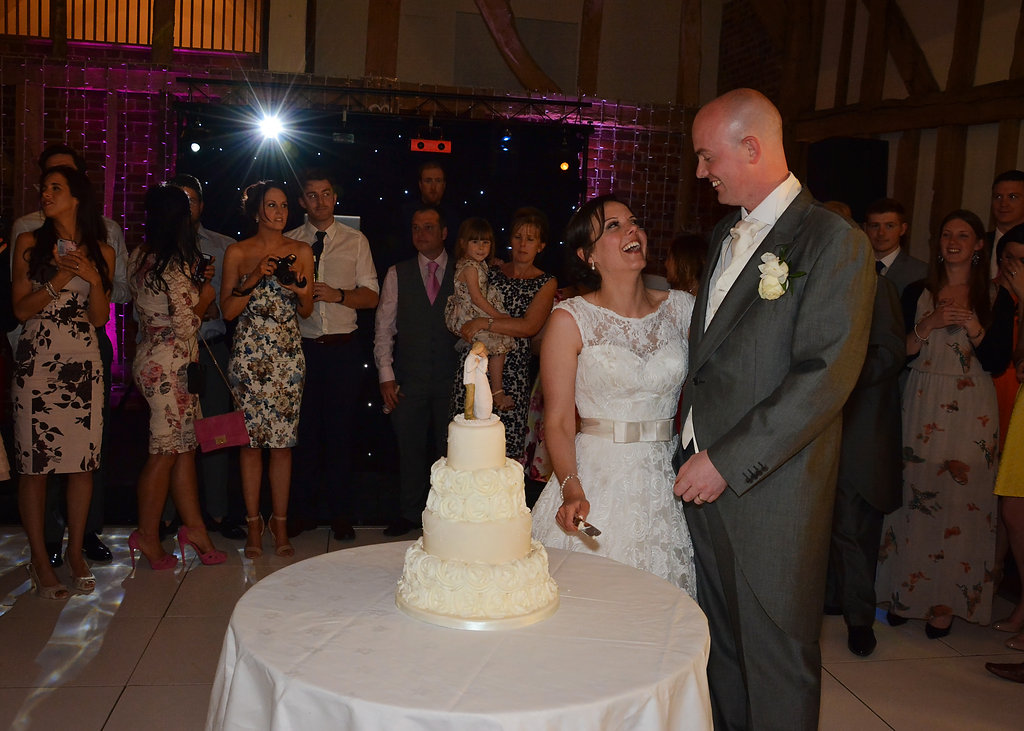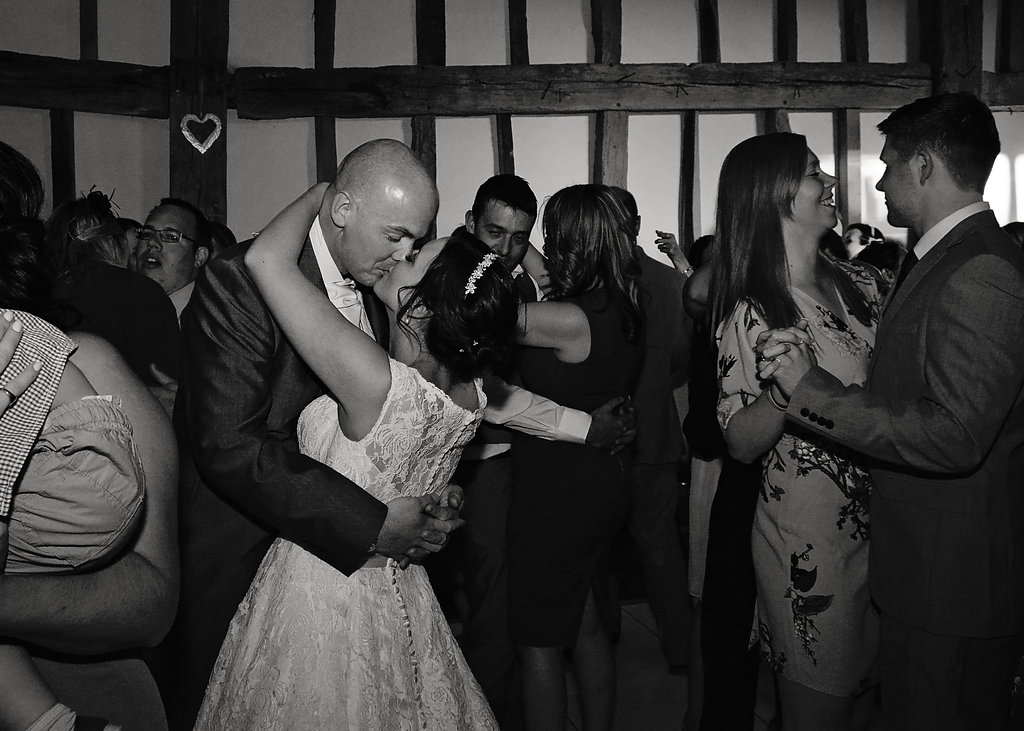 A huge thank you to Wendy and Adam for sharing their special day with us and to Lou Cain of LilyFerne Photography for allowing us to publish these photos. You can see more of her work at www.lilyfernephotography.co.uk
Wedding Supplier Credits: