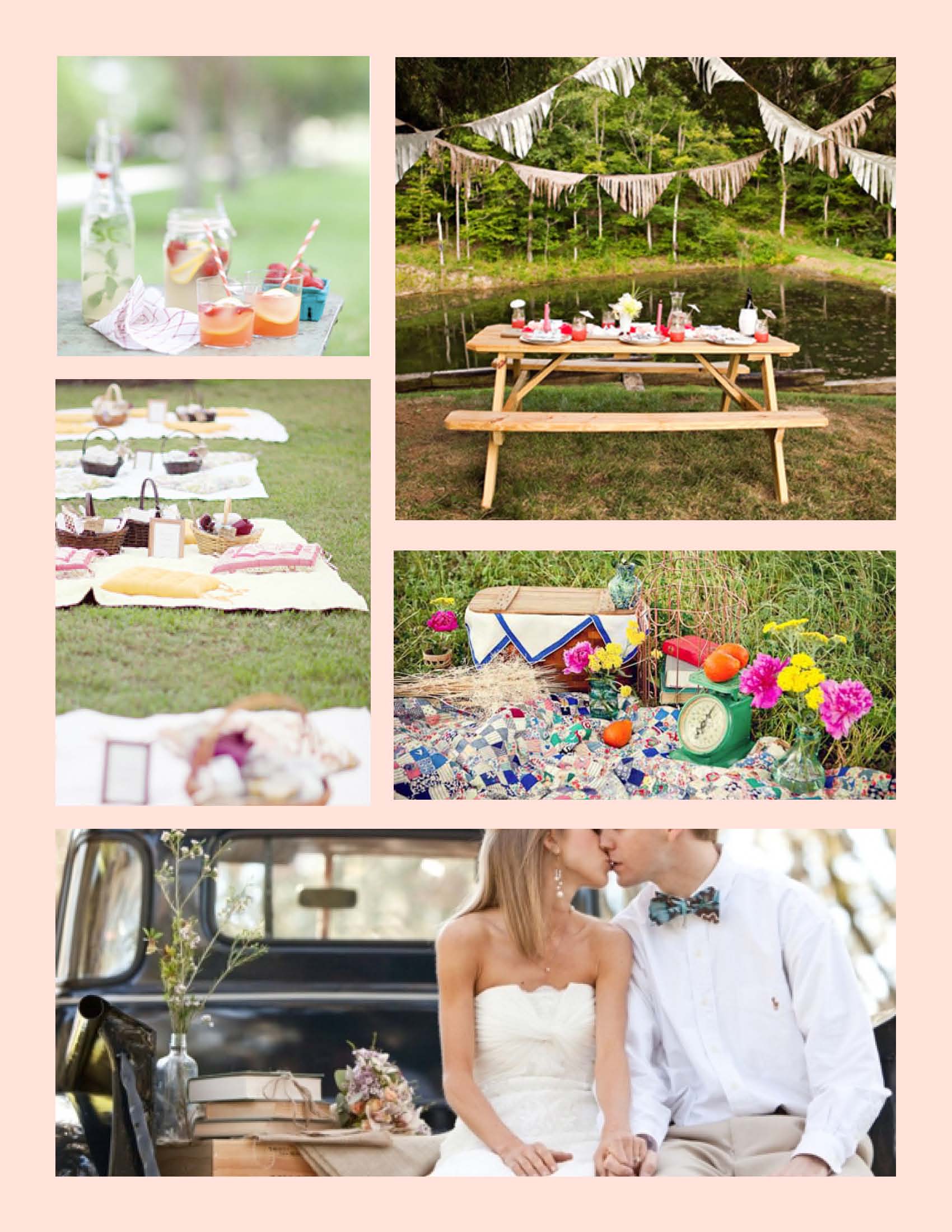 Summer is here! And that means sunny days, music festivals, BBQs and of course summer weddings! The best thing about summer weddings is without a doubt having a beautiful reception in the sunshine!
Personally, one of my favourite things about summertime is a nice relaxing picnic. Think blankets, picnic baskets and fun garden games…. doesn't that sound like a lovely, relaxed and intimate reception? If you're like me and are drawn to the idea of a casual and fun garden wedding, then a picnic theme may be just the thing!.
I know what you're thinking, 'sounds like fun but a lot of hard work!'.Well not necessarily! Here are some ideas to work a picnic theme into your wedding:
Marquee Venues
Why not approach your venue and ask if they provide a marquee? This is a great alternative to an out door wedding as it gives you a back up plan incase the day doesn't go as planned. Also gives you free reign to explore your picnic themed wedding ideas
Food Carts
Food carts are everywhere lately! They're a great way to get guests talking and provide fun on your wedding. Not to mention the fact that your guests will love having some variety in their food!
Images from:
What's your favourite part of summer weddings? Let us know!