Judy and Mick exchanged vows in an intimate ceremony at Tylney Hall Hotel on the 26th September 2015. Their beautiful day certainly had the wow factor, leaving their guests with a lasting impression. From a dazzling display of fireworks signaled by the bouquet toss to the release of doves to symbolize their love for one another, we are just a tad jealous that we didn't get an invite!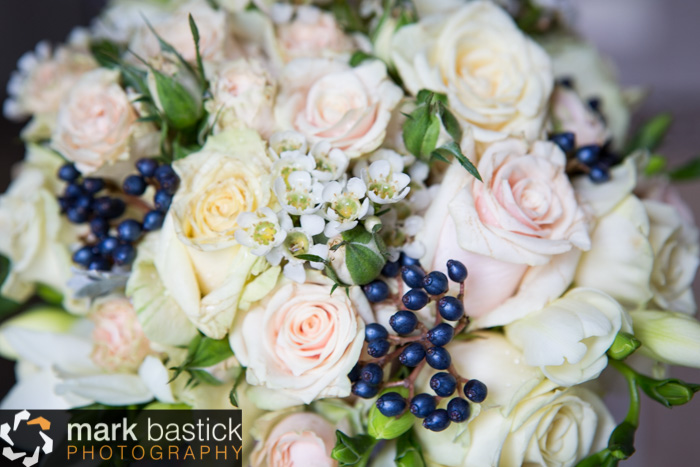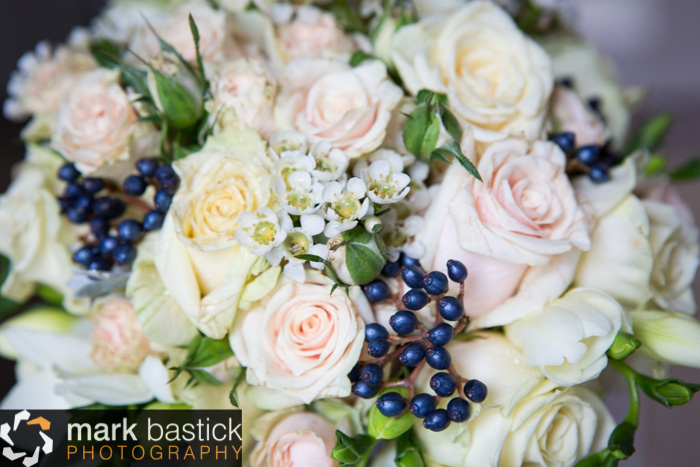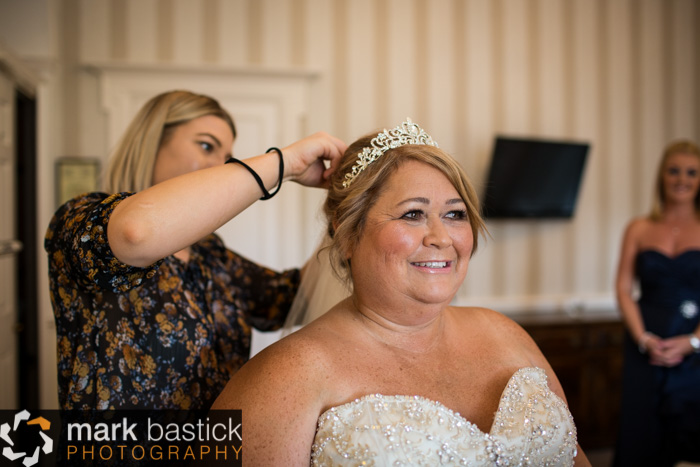 The Theme
Classically elegant with a chilled vibe was the order of the day for this fun pair. Judy's traditional wedding gown was simply stunning with intricate detailing along the bodice and a jewel encrusted sweetheart neckline. There was a little bit of a theme with the music – to proudly showcase Mick's Liverpool roots. "We had an acoustic guitarist play George Harrison's Here, There & Everywhere while we walked in and Here Comes The Sun as we walked down the aisle!"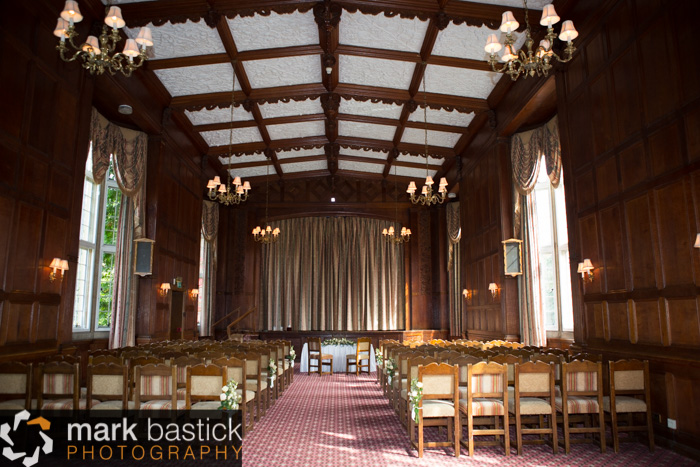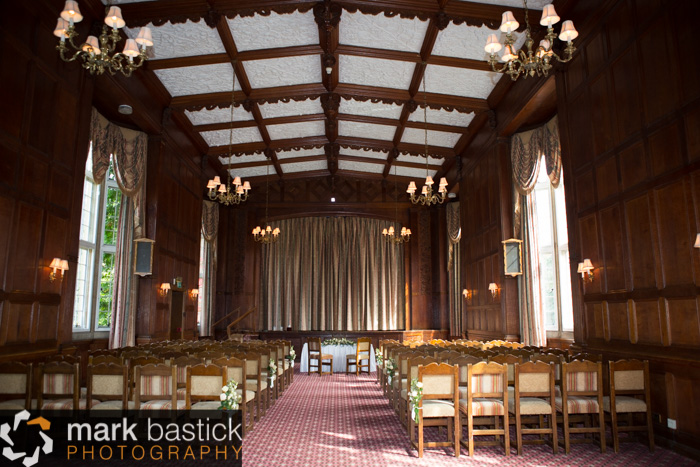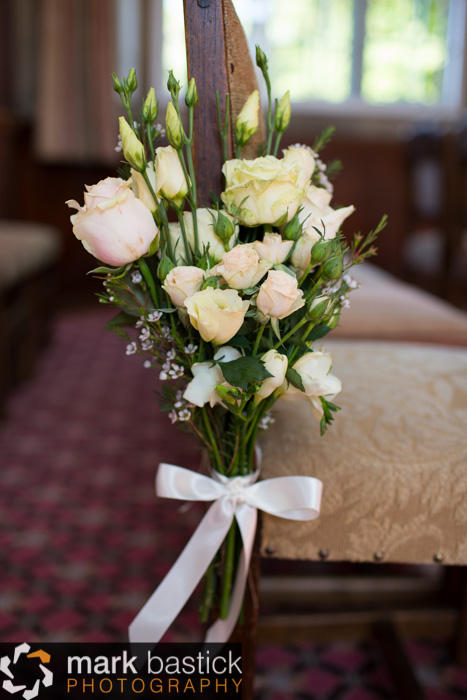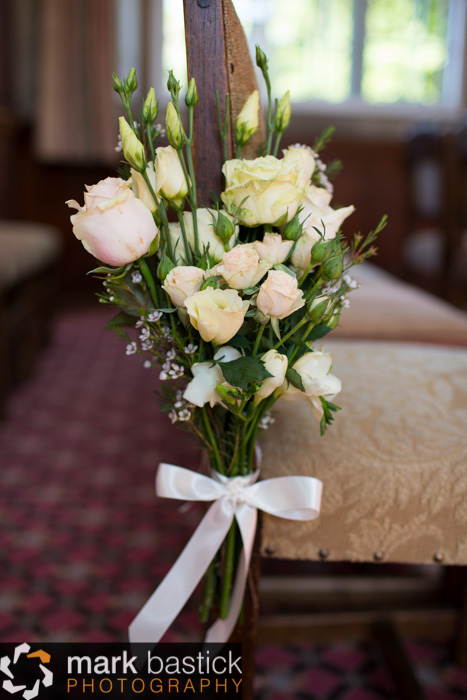 The Venue
"Stunning grounds, a spacious venue and excellent service" swayed the couple to book their wedding at Hampshire's most romantic country house – and their special day was perfect from beginning to end. They broke tradition when it came to their wedding favors by offering a card containing the British Heart Foundation Pin stating that a contribution had been made to the charity on their behalf. And there was also a little treat for the ladies in the form of a miniature Yankee Candle with the scent Wedding Day at each seat.
A signature cocktail – The Flanagantini, was served at their reception in honor of their recent trip to Bermuda. "We found this dream concoction whilst getting married in Bermuda, during a trip to Hamilton. We found a place called Flanagan's Bar….what an amazing stroke of luck (it's Mick's last name). I love cocktails and was looking to find something suitable for our big day back home. These were served with cranberry crush for the non-drinkers and paired with crisps, olives and nuts.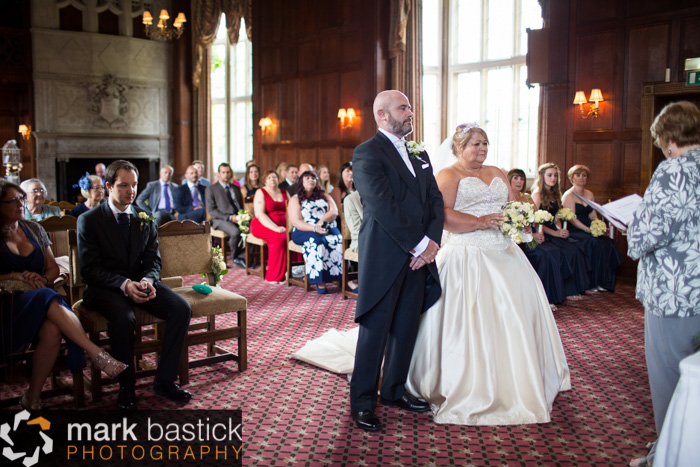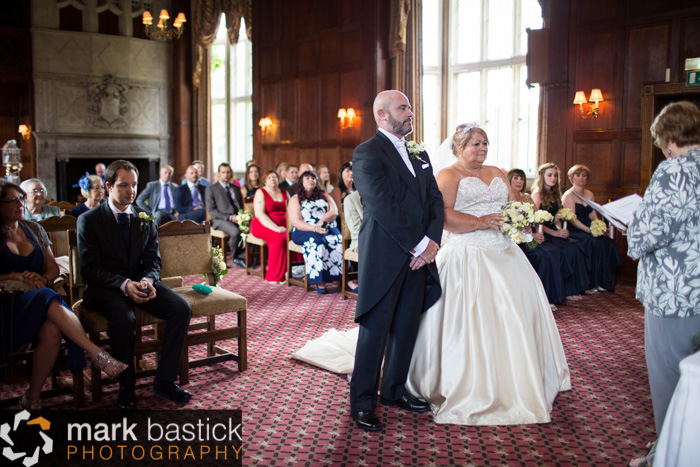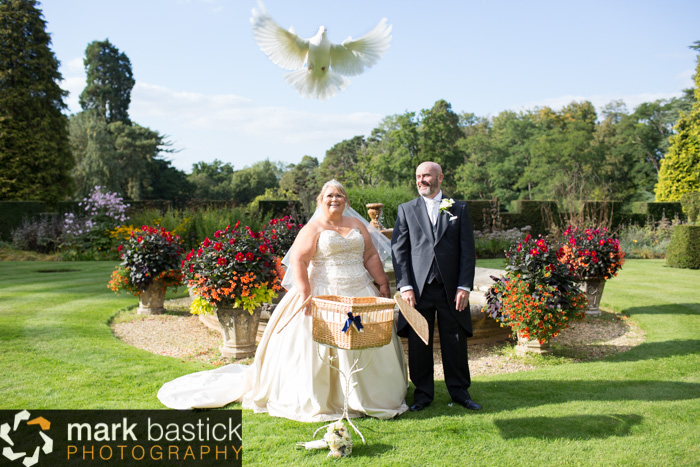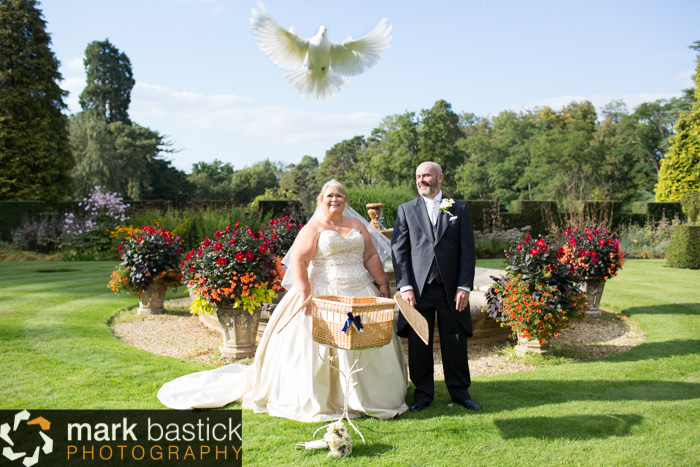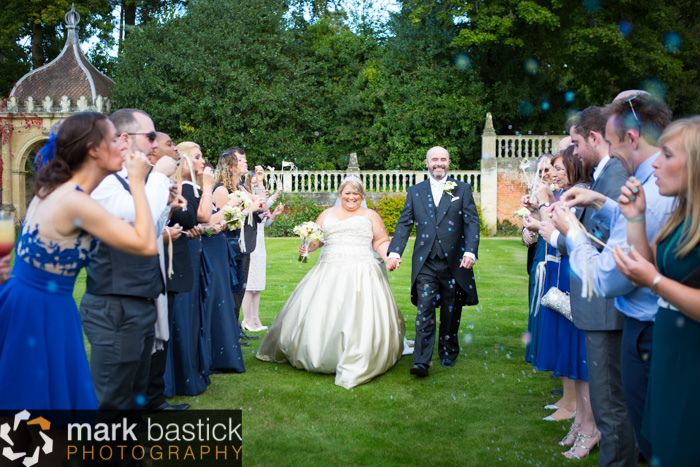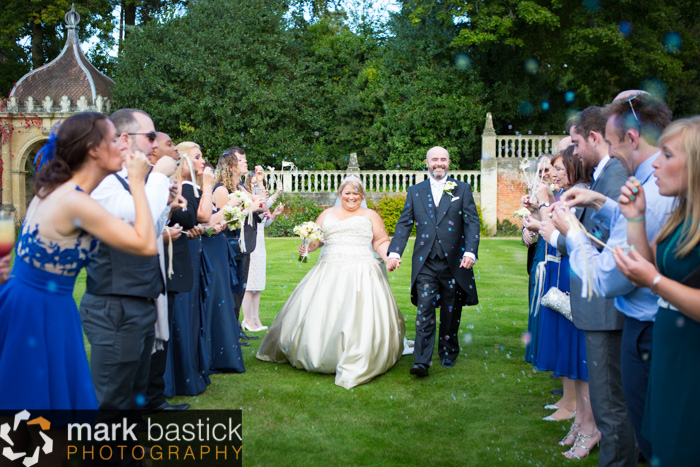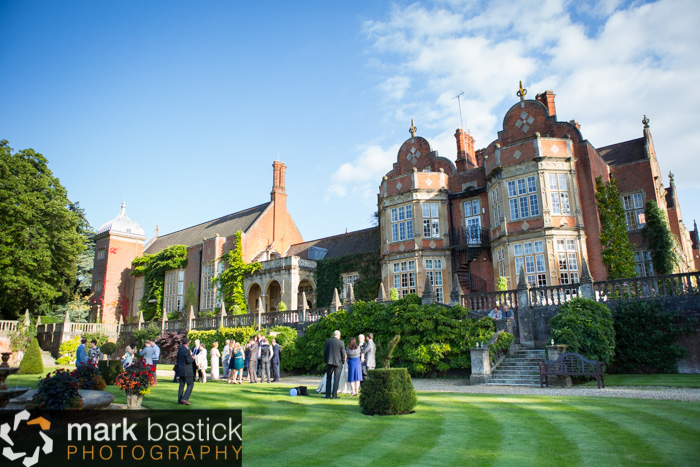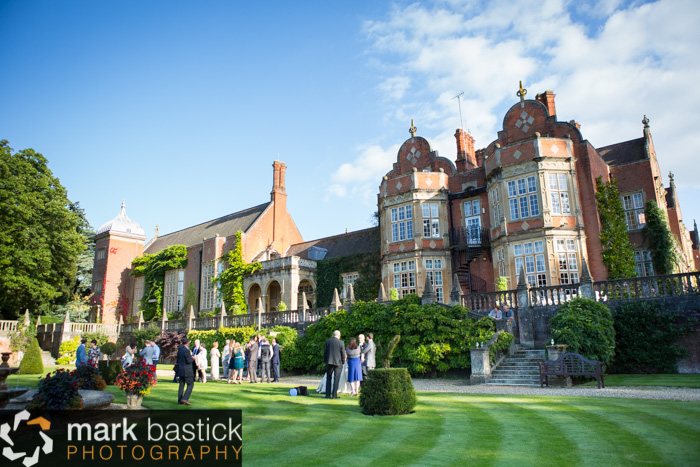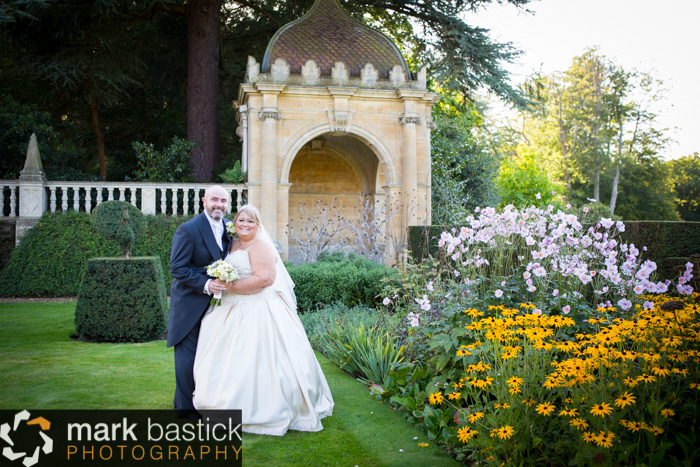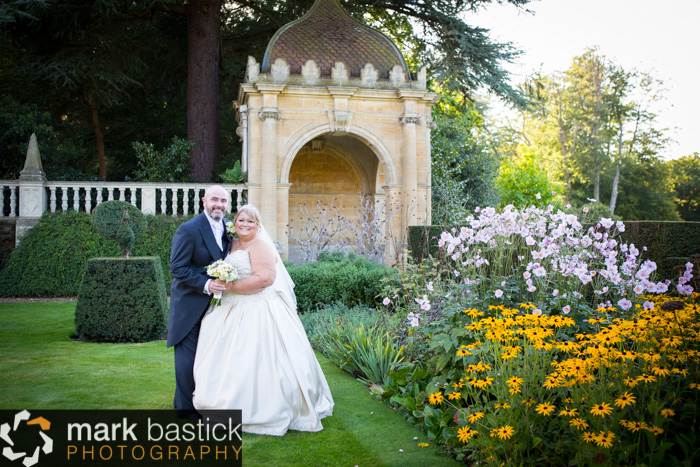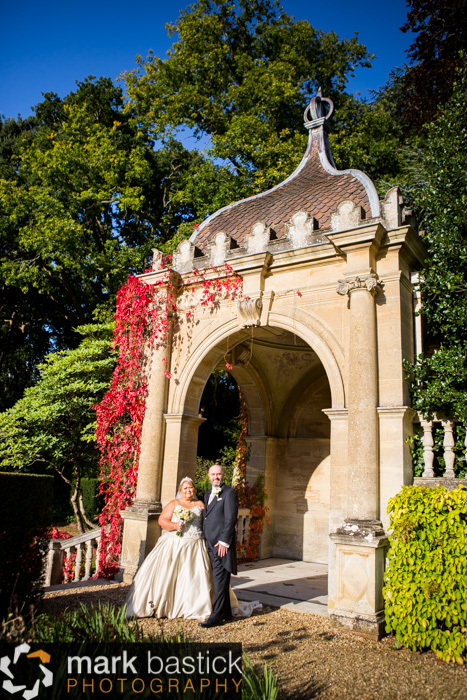 Special Moments
Drinking Flanagantini's on the terrace of the Italian Gardens after the ceremony while enjoying the sunshine
Exchaning personal vows without crying!
Getting ready with the bridesmaids
Walking up the aisle in front of guests to where her future husband was waiting
Releasing the doves
A bubbles line up in lieu of confetti
Judy's former student giving an impromptu performance of an Italian song called The Prayer
The throwing of the bouquet on the terrace which started the fireworks display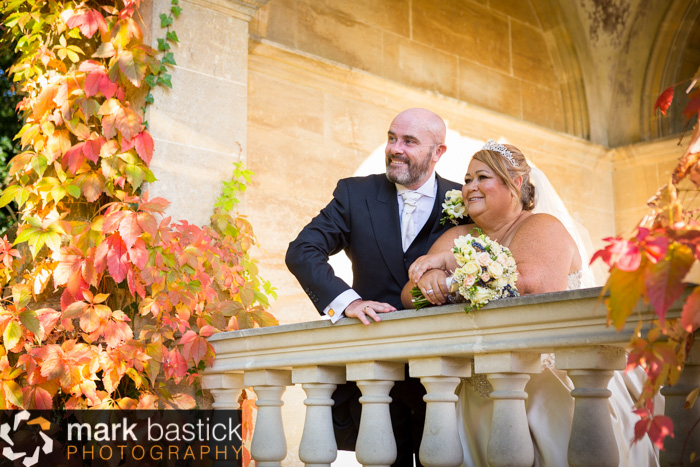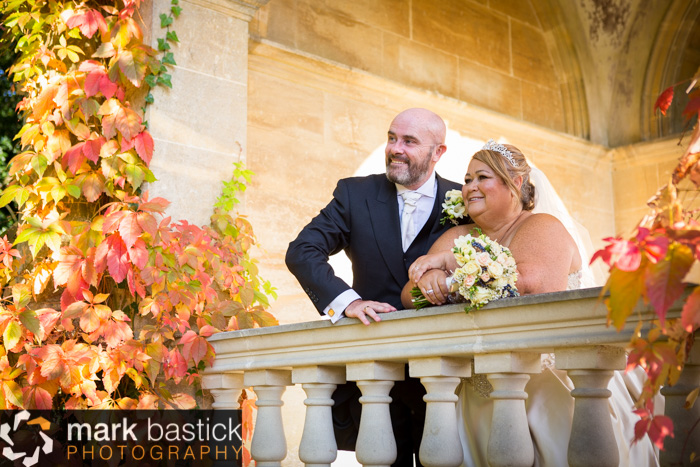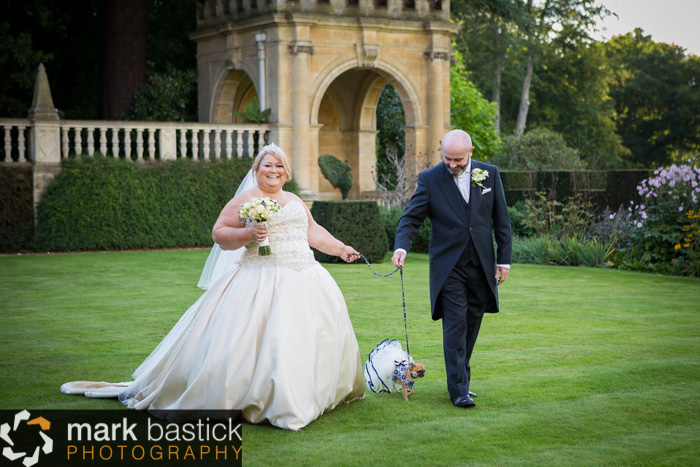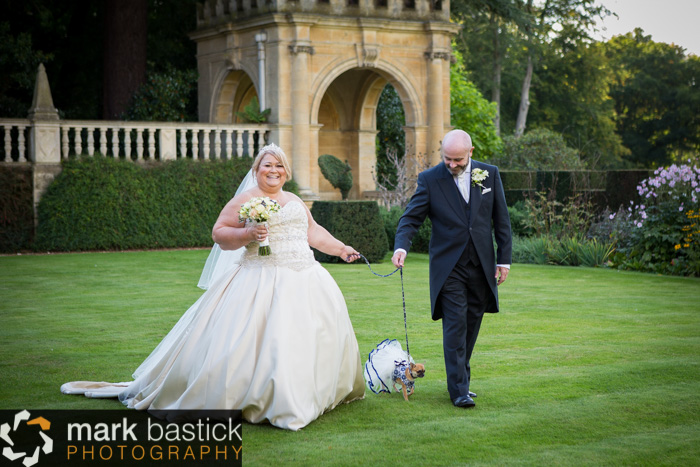 Tips For Other Couples
Make sure the final details are complete the day before and book into your venue. Arrange a breakfast the day after with everyone to elongate the celebration. It is a gentle come-down to all that has gone before, as it can be a huge anti-climax to do nothing after all the months of busy preparation. It flies by but this way it's a weekend not just one day.
Make sure you have a toastmaster, they're so organised and take care of everything. He looks the part and brings an element of regal tradition. On the whole he does the work for you to make sure the day runs smoothly. Graham at Tylney Hall was totally amazing.
Also hire a photographer who has a variety of shots in his albums. You need someone who will have a real passion for your venue and what they do to match your excitement for the day. Mark Bastick from Salisbury met us several times to take engagement photos and discuss detailed plans – he even sat at the wedding breakfast and ate with us!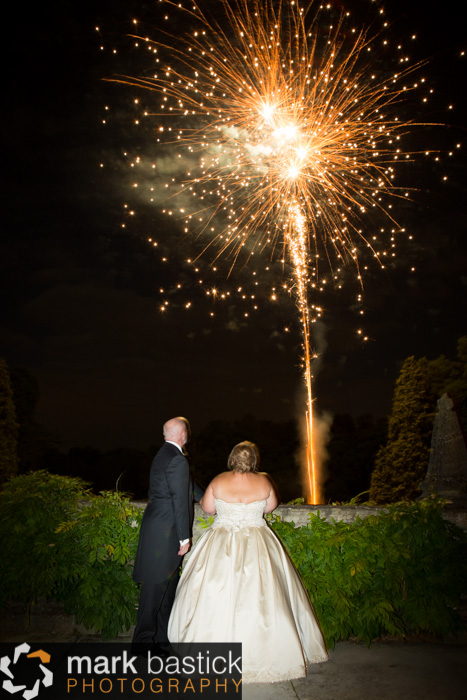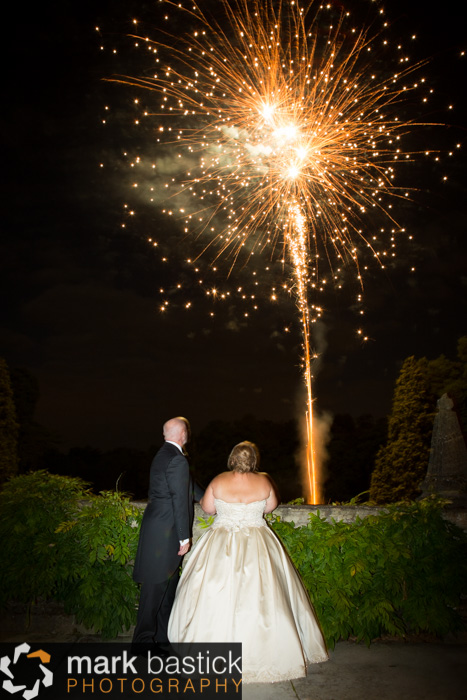 Credits: Dress – Art Couture; Groomswear – Moss Bros; Photographer – Mark Bastick Photography; Flowers – Kim & Jen from Abstract Flowers.