Winter is sticking around into 2015 and we love it! It may be a little bit chilly, but there are wonderful Winter wedding photo opportunities. Check out our favourite Winter photo ideas…
Cozy Lighting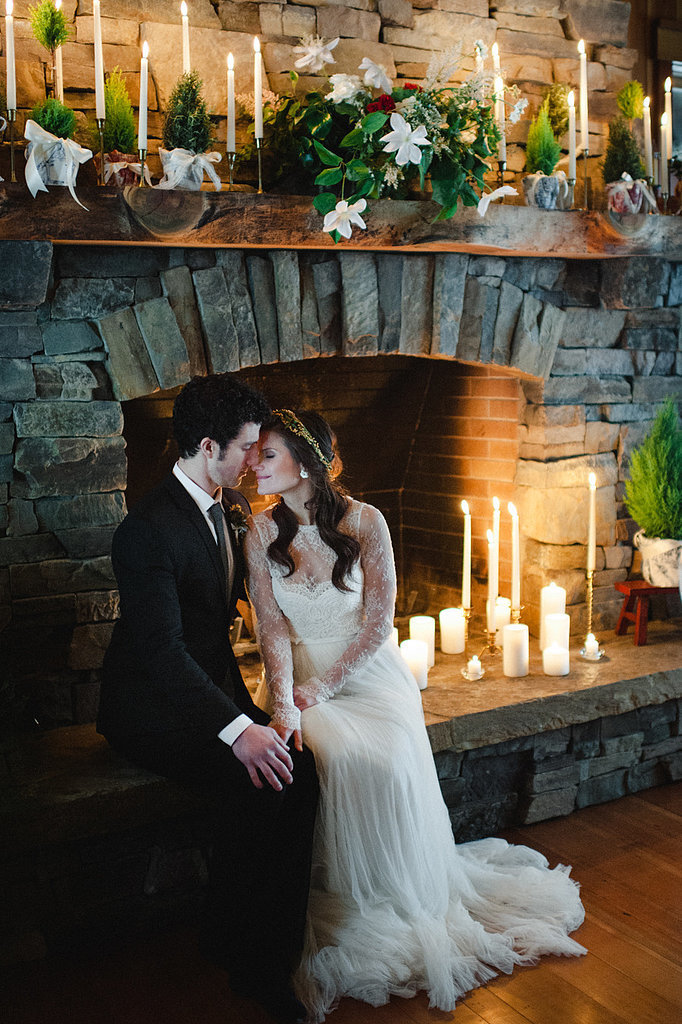 We love this idea for a Winter wedding photo. Even though it's cold, this is a very heart warming, cozy picture. So much love!
Bridal Portrait in the Snow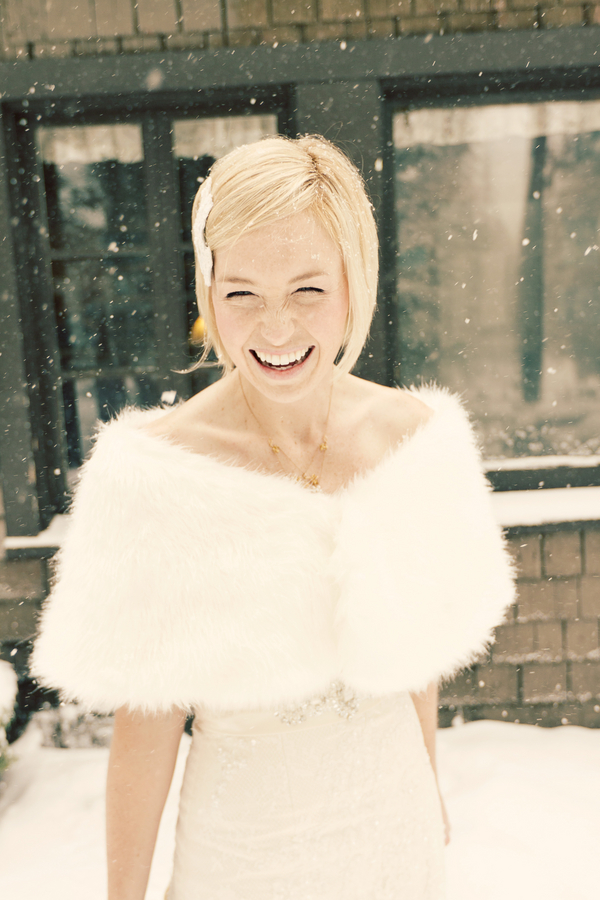 Isn't this such a pretty picture? The Bride is so excited and looking so elegant with her fabulous fur.
A Winter Fairy Tale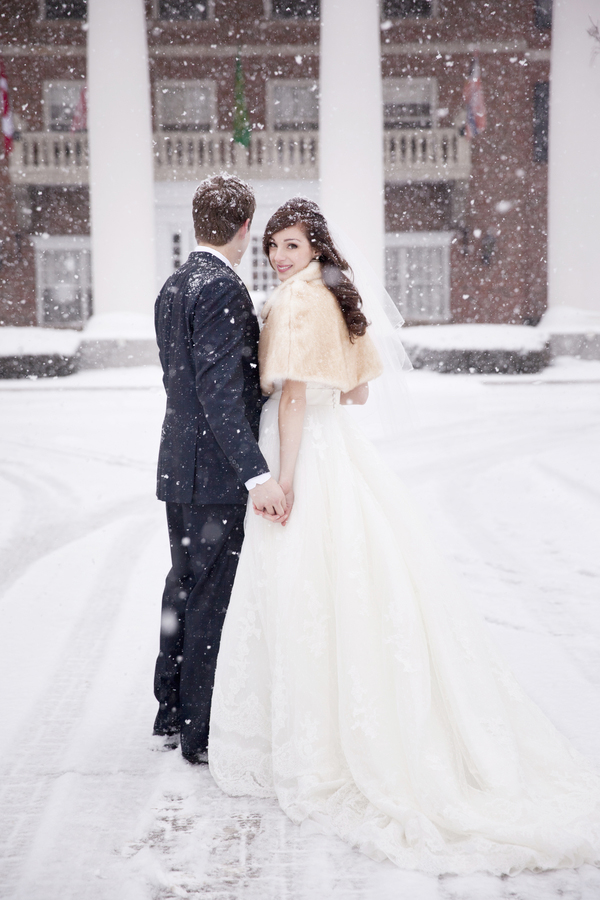 Embrace the weather! You may need a make up touch up afterwards, but this is one of the biggest days of your life, so embrace every little detail!
But Baby, It's Cold Outside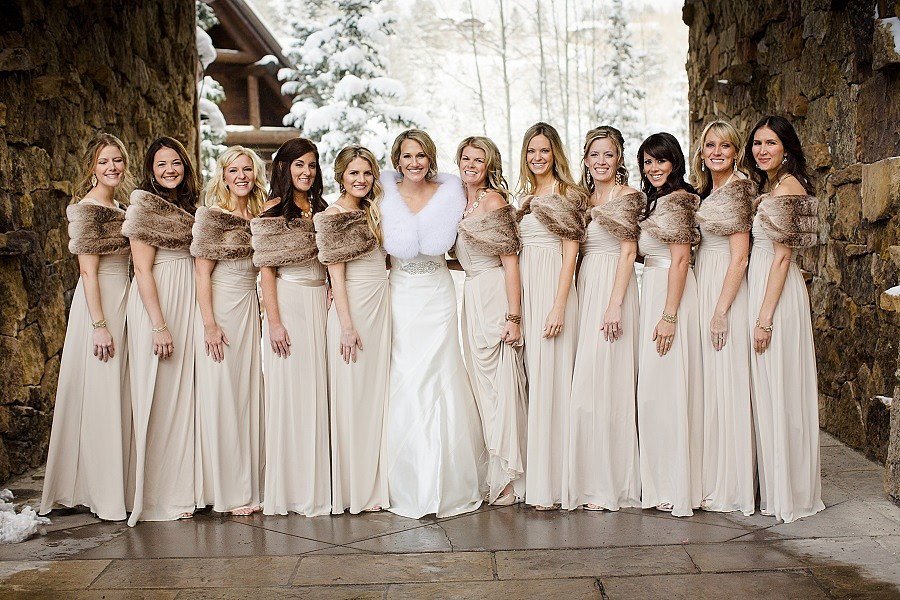 Faux Fur shawls are so sophisticated and of course practical for a Winter wedding. All these ladies look like Princesses!
Fight!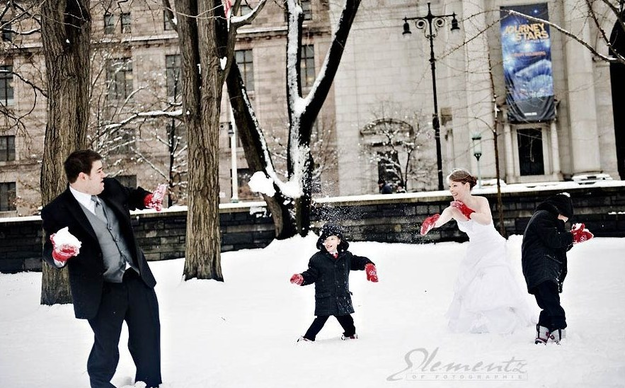 Now we don't normally recommend that couples fight, but in this case it is almost essential! Let loose and enjoy the day that you and your best friend become official partners for life. What more reason could you need to celebrate?
Cover Ups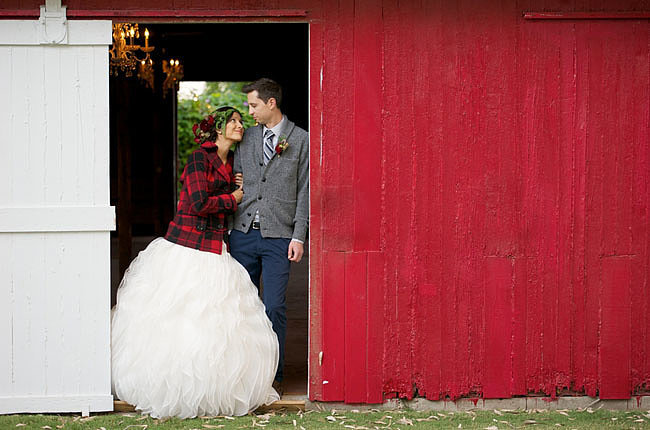 Faux fur isn't for everyone, but your cozy cover up on the big day can reflect more of your personality. This beaming bride looked amazing in her photos rocking a plaid shirt. Lots of brides choose cute cardies and glittery capes to keep the chill away.
We adore this season! It's so romantic and pretty. Some couples who are having a Summer wedding choose to have their engagement shoot during the Winter. Take advantage of all the seasons, for a beautiful selection of images.